A Kitchen Must-Have for Cocktail Fans, and for Those Who Love a Refreshing Iced Treat. One-touch-operation Makes This Machine Easy to Use – You Can Have Your Favorite Snacks and Drinks Anytime!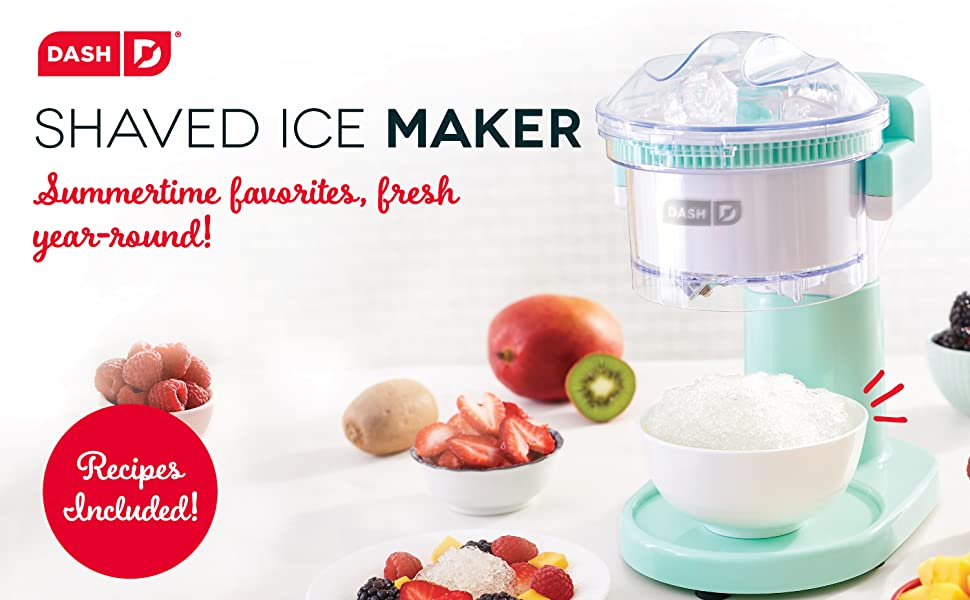 Up to 5 Cups of Crushed Ice Ready in 5 Minutes! The One-Machine Makes Velvety Smooth Ice Shavings Perfect for Cocktails, Fruits, Ice Cones, and Shaved Ice Treats!
It's hot, and you want chilled, ice-cold treats. Now, you won't have to rush to the store. With the LoolaGob, you can enjoy spritzy cold cocktails and thirst-quenching fruit drinks, ice cones and shaved ice in the comfort of your own home.


LoolaGob Ice Crusher Features
Makes your favorite hot-day iced treats easier to make! With this easy-to-use ice crusher, you can make homemade slushies, snow cones, frozen cocktails and more, right from your kitchen. You have total control of the ingredients (organic, sugar free, all-natural juice), so you can ensure the treats you enjoy are safe. 
The ice crusher with one-touch-operation – quick and simple to use! Simply plug in, add regular ice cubes, shave, add your favorite snow cone syrup or juice, and top with fresh fruit or garnish Great for frozen cocktails, mocktails, and large party gatherings – so easy your kids can use it.
Enjoy up to 5 cups of crushed ice in one minute! The heavy duty blades and motor of the LoolaGub makes it possible for you to produce up to 5 cups of crushed ice in one minute.
You will enjoy a consistent velvety quality from the crushed ice! Unlike regular crushed ice makers, you won't have to worry about chunky bits of ice on your drinks. The ice produced by this machine is 100% fine!
The machine with compact and lightweight design – easy to bring anywhere. The LoolaGub weighs less than 1lb, this is a MUST-HAVE for that first apartment, smaller kitchen, college dorm life, or camper/RV traveling
The ideal gift for those who love chilled treats! The perfect wedding gift, new home gift, or gift for kids Its small size takes up little counter space, and its sleek design and trendy color options will match any kitchen décor. 
Specifications
Color: Aqua
Dimensions: 6.3 x 9 x 12.3 inches
Weight: 3.54 pounds
Cord length: 40 inch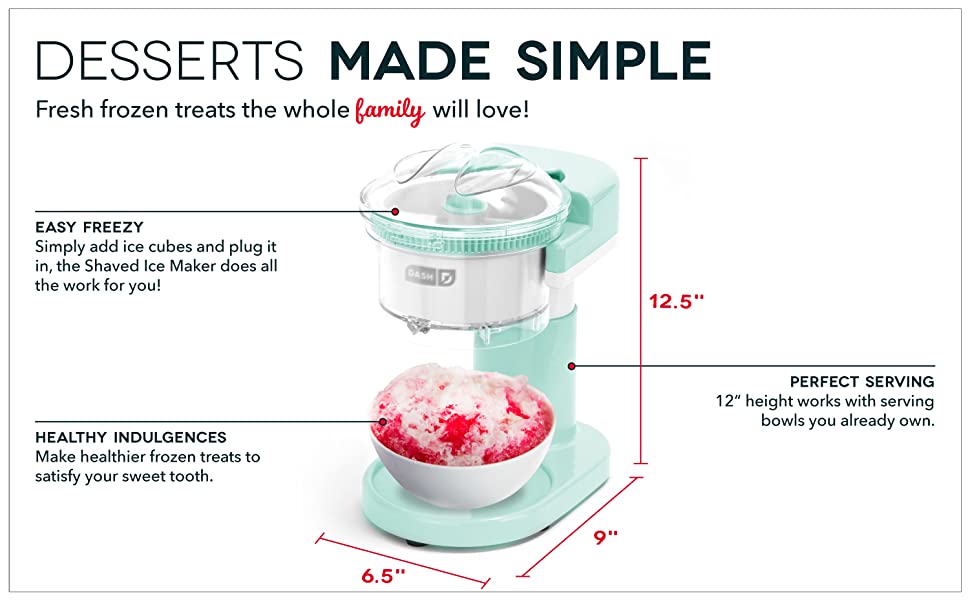 Package Include