Are you tired and feel kind of sore while working a lot of hours on our table while looking and working at your laptop? Are you wishing to stand, seat on your sofa or lying on your bed without having a hard time finish those tasks that needs to be done? Look no further, get LappyLite and make all your wishes come true!
LappyLite is an adjustable laptop table to better meet your eyeline which spares you from neck and back aches. With its sturdy surface and ergonomic design, it helps your laptop from overheating and allows you from working anywhere. With all these benefits, the time is now to make a significant difference in your performance and overall health when using a laptop.
Work or Play Comfortably Any Time Any Where, Turn Any Area Into Your Workplace With The LappyLite Adjustable Laptop Desk.
Work smarter not harder, with our adjustable laptop table you get to work from anywhere and stay comfortable while you're at it, even in bed!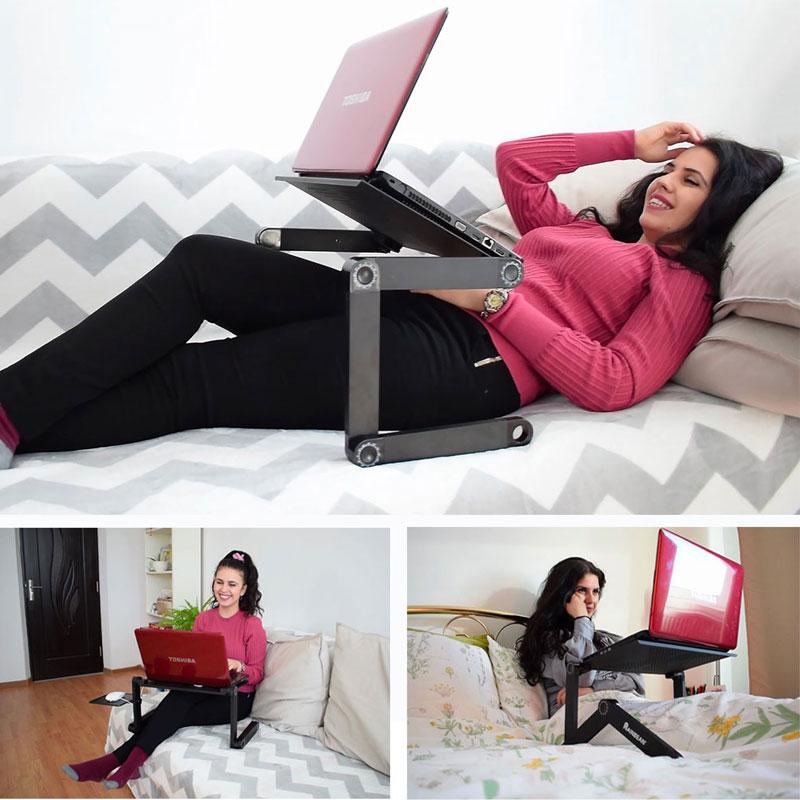 Featuring fan shape ventilation holes to dissipate the heat from your laptop and prevent overheating. Saving you an expensive repair bill and keeping your lap cool.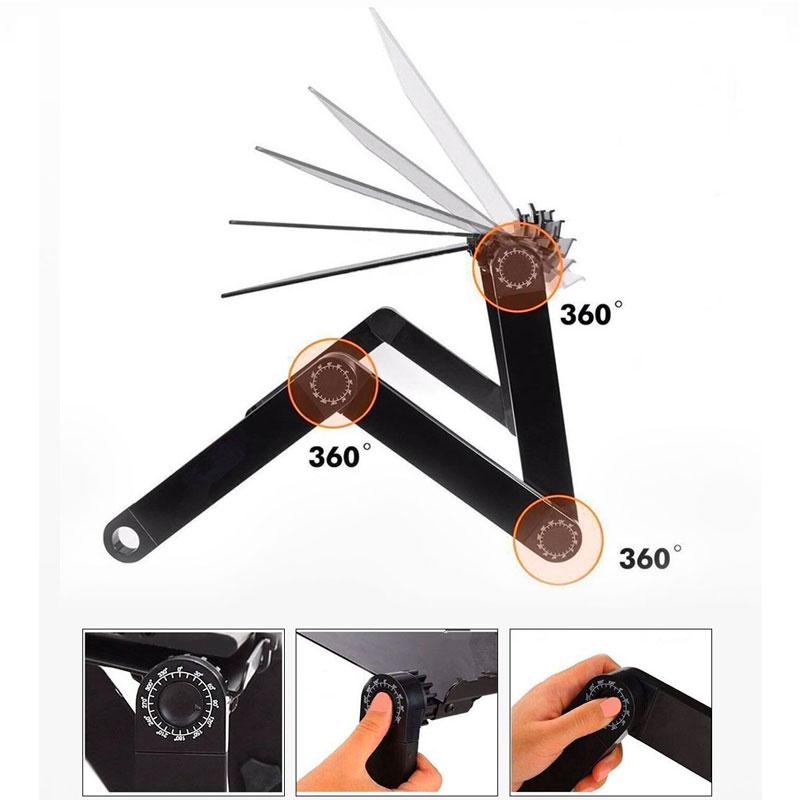 Foldable and portable so you can take it anywhere you wish and surf through the internet for hours without being crammed at a standstill desk.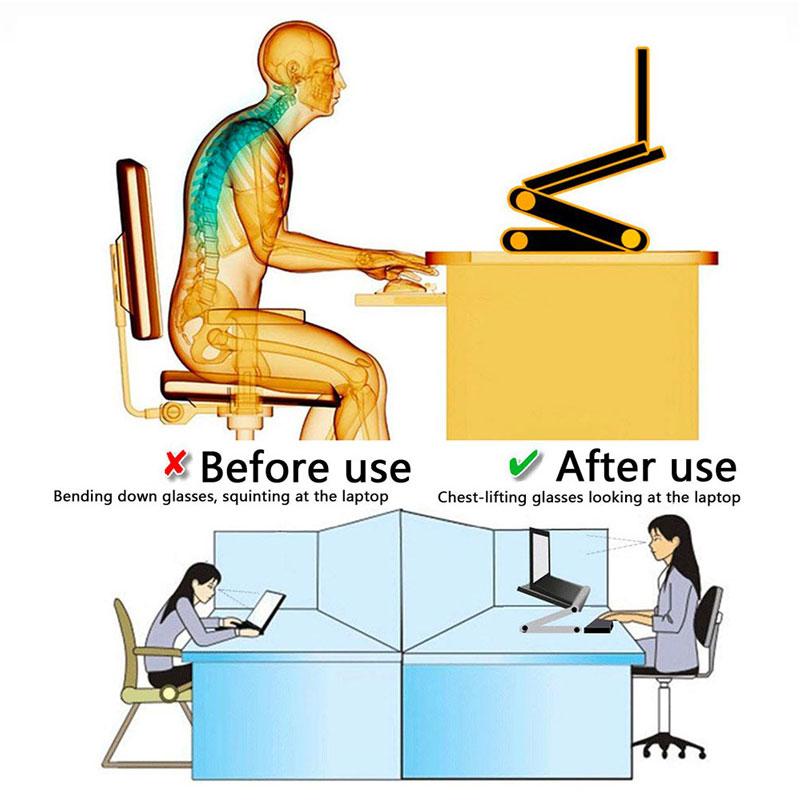 Easily adjusts to different heights whether you're in your living room or on your bed. We've got you covered.
Adjust Anyway That Suits You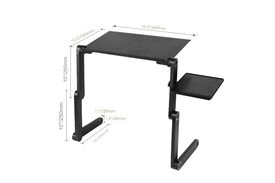 Find unlimited applications for this portable desk. It can be shaped in an endless amount of ways to give you the perfect desk every time.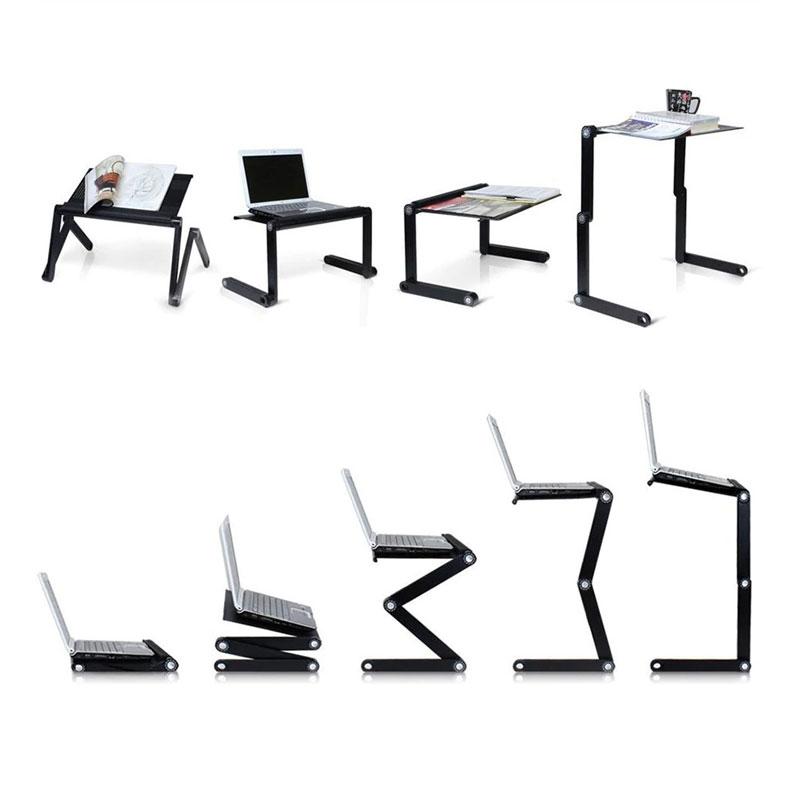 Ventilation Holes Keep Laptop Cool
Specifically placed ventilation holes will keep your laptop cool, meaning no overheating!