When the pandemic started, a lot of companies changed their approach from working in the office to work from home. Most workers started using laptops instead of desktops. These changes brought a lot advantages and disadvantages. One disadvantage, is having a bad posture that leads to chronic neck and back aches. And one way to avoid this is by having a great laptop desk like ErgoLap.
ErgoLap is a laptop desk that is designed for your utmost comfort which lets you be productive all day long. It also comes with a holder for your phone, pens and other office materials that you might need while working. It also comes with a mouse pad and dual bolsters which makes it look and feel smart and chic than other laptop desk in the market.
Give yourself unequaled comfort and convenience with this sleek handy lap desk.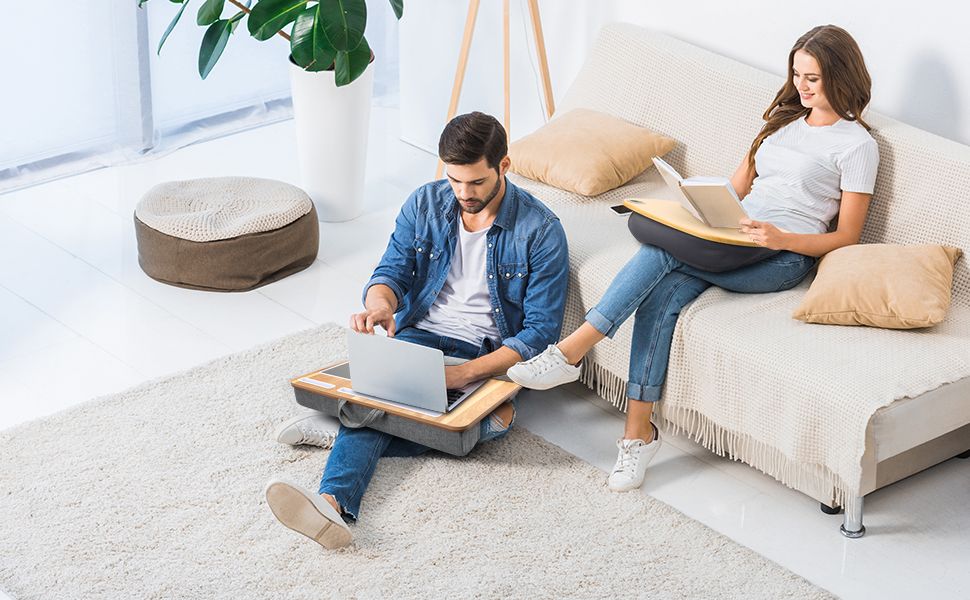 It supports almost every imaginable posture or position that you desire whether you're traveling, sitting on your sofa, or just lying in bed.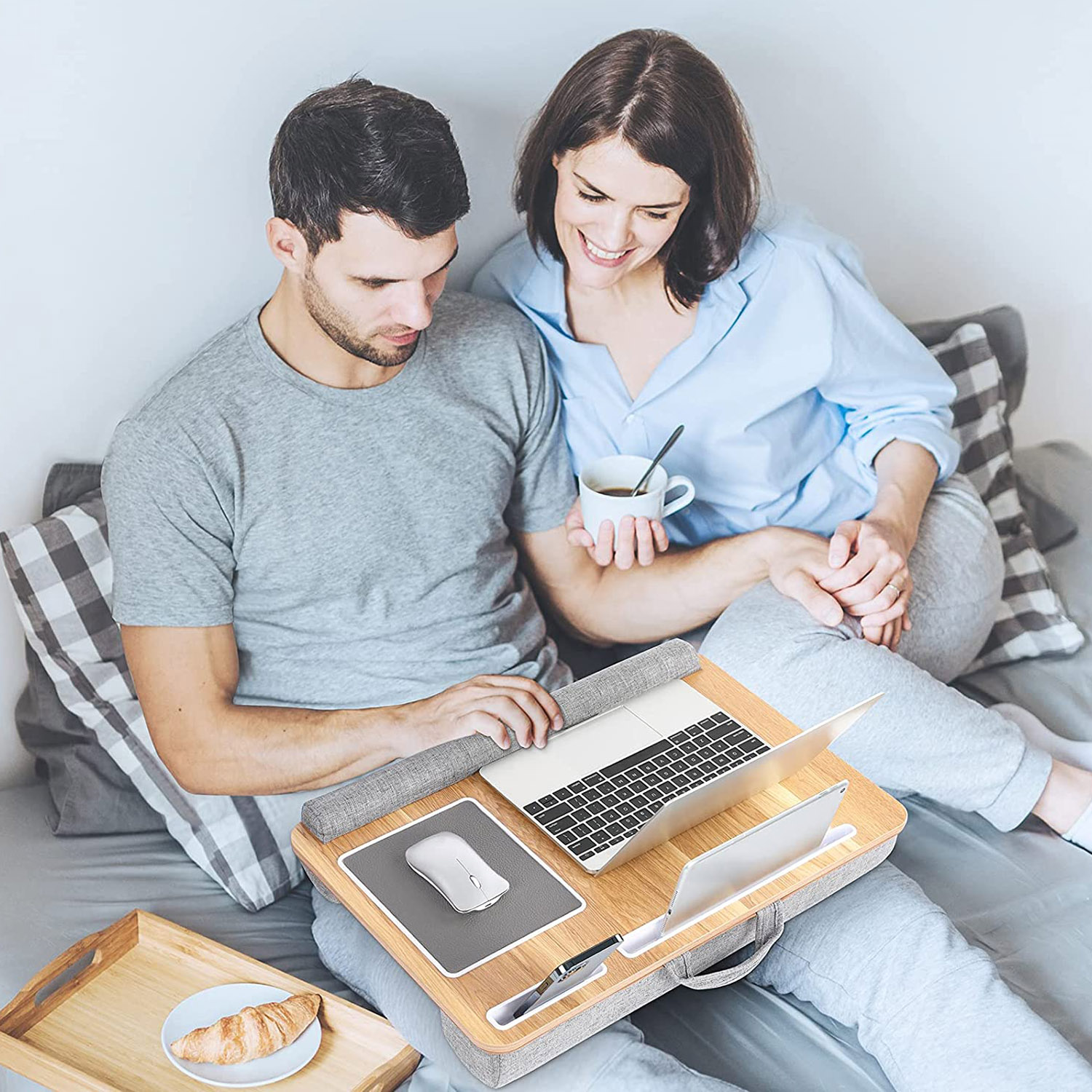 Designed for maximum comfort, this lap desk gives you extraordinary ease so that you can work, play, or relax with your laptop and other devices like your mobile phone. It comes with a special holder for your phone, and pen making for a perfect and seamless work environment.  It's an accessory that you can carry anywhere you want because it is light and portable.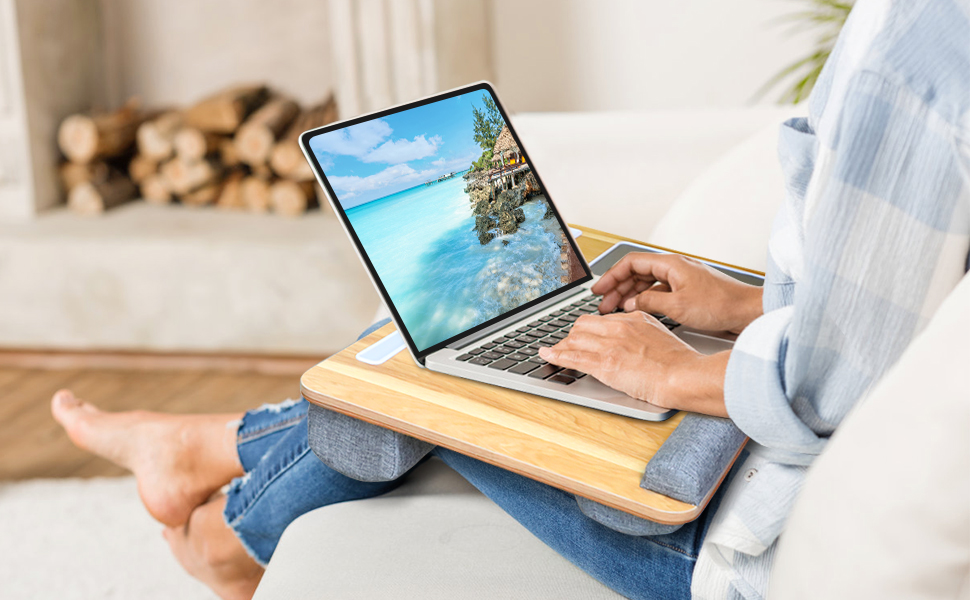 Comfortable & Secure Design – All for You
Mouse Pad & Versatile Holder & Wrist Pad
Comes with a mouse pad for computer users who prefer it. Our leather mouse pad works excellently and enhances your work efficiency.
Comes with a tablet holder, pen holder and phone holder that helps to save space. You may monitor your devices for messages/calls while you work away on your laptop or study for exams.
Comes with a wrist pad which provides you with more comfort while working. The wrist pad also comes with an anti-skid baffle that prevents your laptop from slipping off and getting damaged.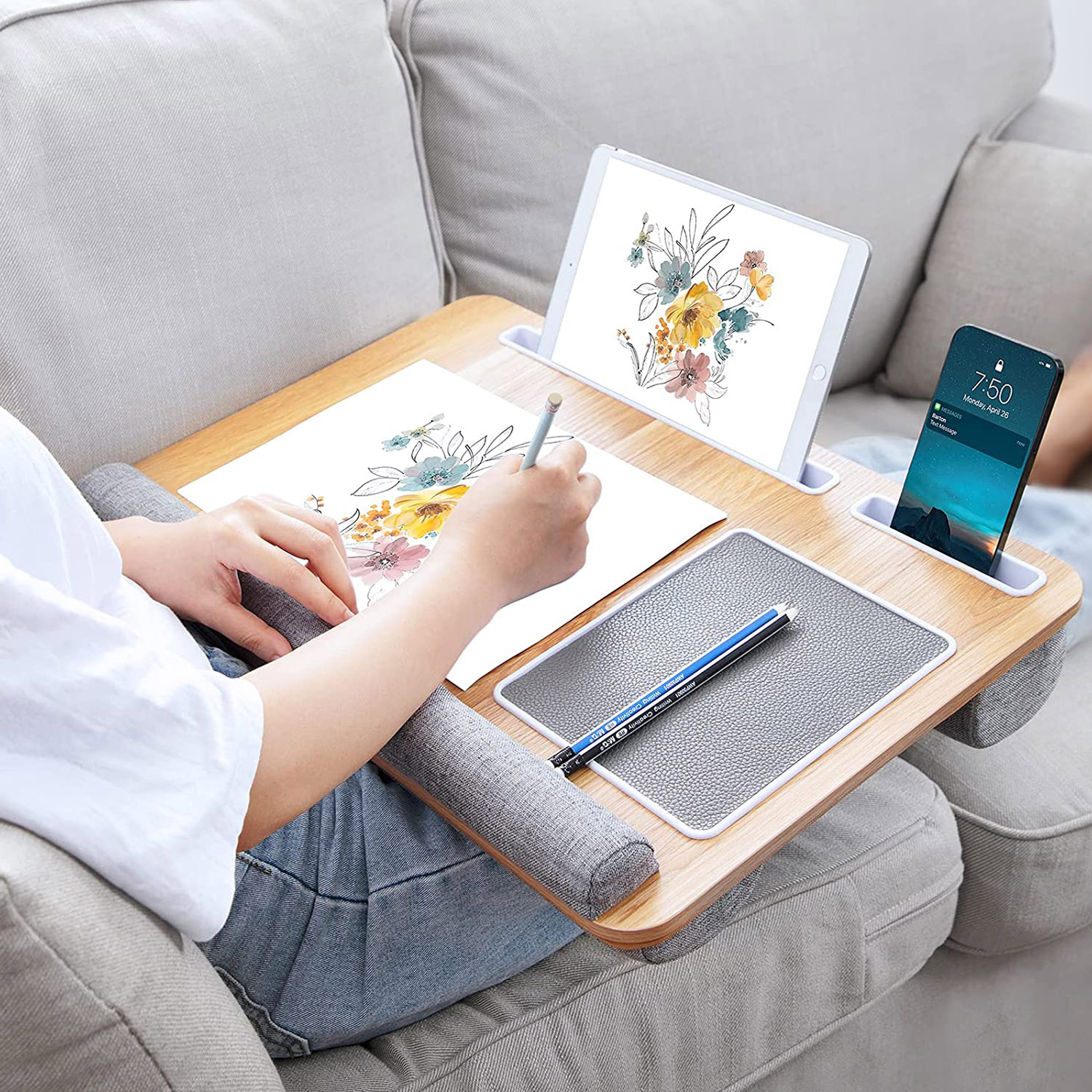 Dual Bolster Cushions
Comes with dual bolster cushions that conform to your lap, providing more comfort and stability while keeping your laptop at a comfortable angle.
Product specifications 
Width: 36cm

Length: 55cm

Type: Lap Desks

Material: wooden panel