Bring Your Baby with You Everywhere Without Giving Them Discomfort With the InfaSlid Baby Carrier That Supports 4 Seating Styles in Full Comfort Design 
Chill Like a Baby — This is How Convenient the InfaSlid is for Mum, Dad, and Little One!
Experience ultimate comfort and versatility with the InfaSlid 4-in-1 Light & Airy Convertible Baby Carrier. Perfect for farmers market excursions, park walks, or daily household tasks, the breathable mesh design provides excellent ventilation while your baby clings to you.
The carrier is designed with both parents and babies in mind, featuring an ergonomic seat that adjusts as your child grows from infancy to toddlerhood, along with adjustable padded straps and a customizable baby head support. This carrier is the ultimate money saver for parents who want to make the most out of their carriers!
The soft and easy-to-clean mesh fabric not only offers maximum airflow but also makes it a convenient option for parents on the go.
The InfaSlid comes with four carrying options – facing-in folded seat, facing-in expanded seat, facing-out, and back carry – this baby carrier can accommodate children weighing between 8-32lbs. Get ready to have an extra set of hands with the InfaSlid 4-in-1 Light & Airy Convertible Baby Carrier.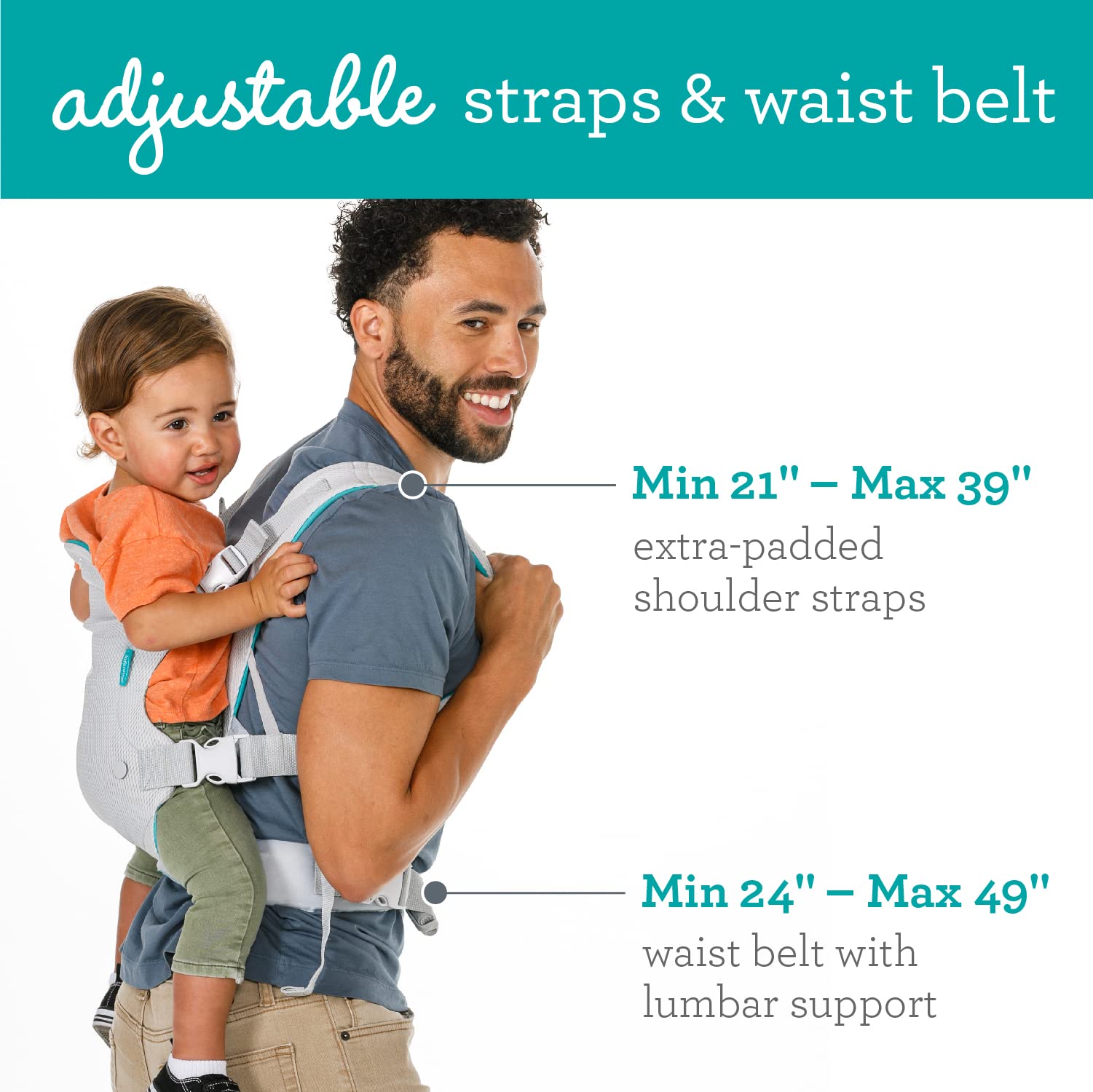 Features
The InfaSlid Flip 4-in-1 Light & Airy Convertible Baby Carrier Provides Ultimate Versatility With its Four Carrying Options. The InfaSlid can cater facing-in folded seat, facing-in expanded seat, facing-out, and back carry. These options allow you to carry your child in the way that feels most comfortable for both of you.
The carrier is made with a breathable mesh fabric that offers full airflow, ensuring both you and your baby stay cool and comfortable during your babywearing journey. The extra-padded breathable shoulder straps and head support for your baby offer maximum comfort for both you and your little one.
The adjustable waist belt is designed to provide a supportive fit, with lumbar support to ensure a just-right fit for you. The carrier also features a natural ergonomic "M" seat position that supports your baby in the proper position for ultimate comfort and support.
Easy to Clean baby carrier! The InfaSlid is machine-wash friendly and doesn't sport lint even when washed by hand or by a machine.
The straps are made with high quality stitching and support to prevent accidents from happening while you're carrying the baby. The padded strap plus its reinforced stitching helps hold the baby without the risks of the straps falling off.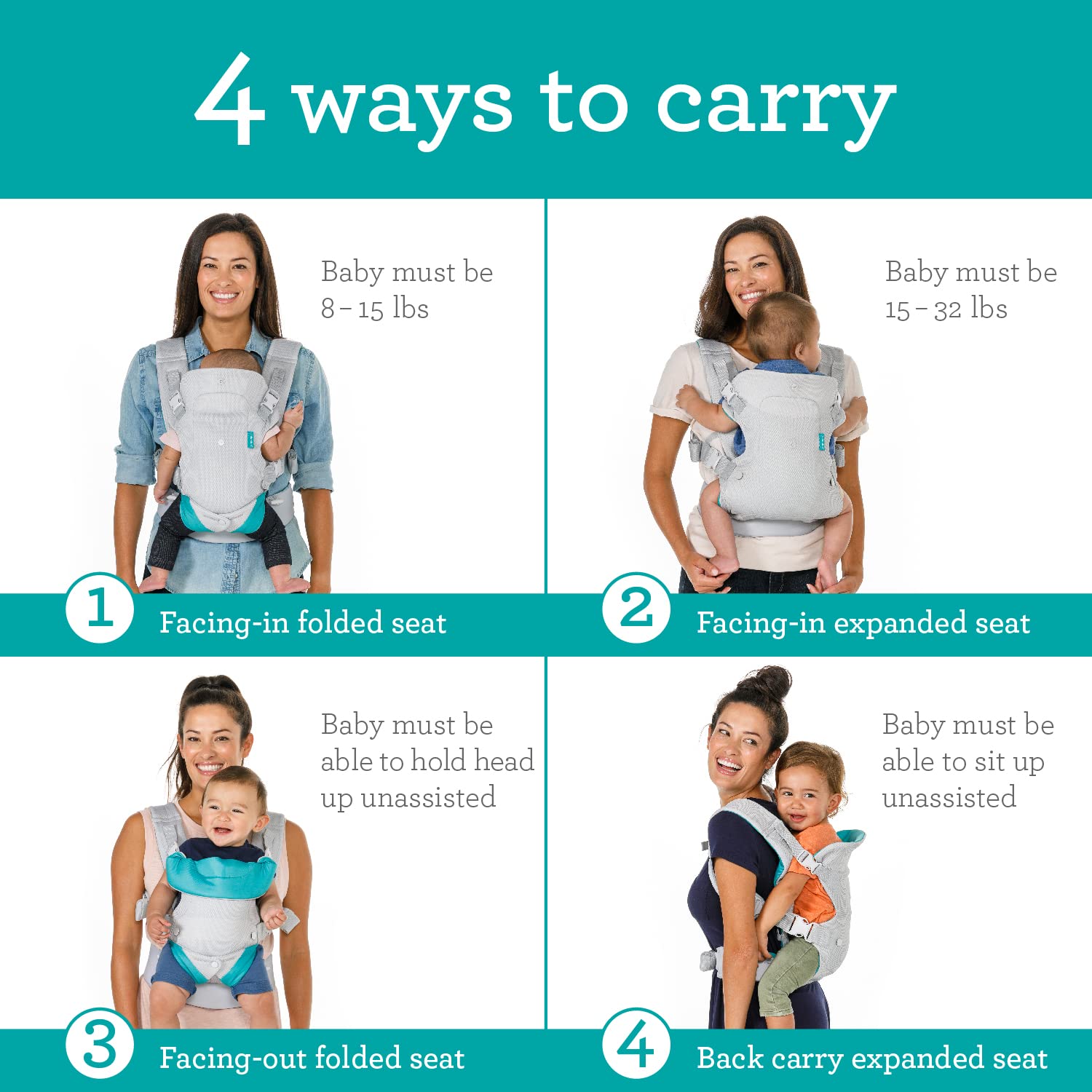 Adjustable Support
Designed for customisable support with easy to adjust straps for maximum comfort for parent and baby no matter where your adventures take you.
There's no place like close
The easy to adjust design makes for a completely customisable fit while the adjustable weight belt redistributes your little one's weight for a more comfortable fit.
Let's go places together
The ergonomic design of the Flip 4-in-1 Light and Airy Carrier encourages healthy bone and muscle development while allowing you two to enjoy and explore the world together.
Grows with your little one
Designed to be easy to use as well as comfortable for parent and baby with soft materials and a variety of ways to wear, for a carrier that grows with your little one.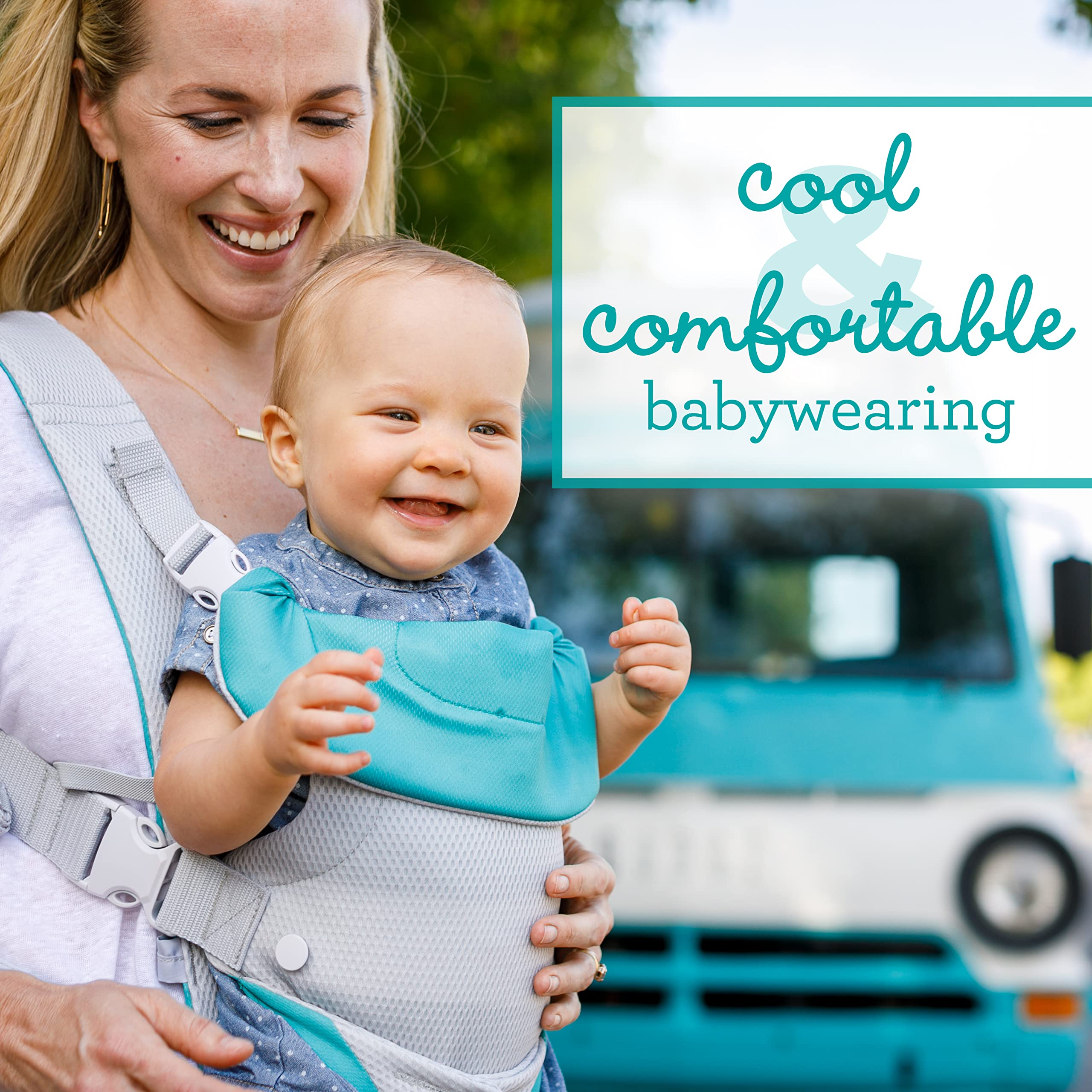 Box Contains
1 x 4-in-1 Convertible carrier