You may have seen parents, caregivers, and others using these bright, cute, and multipurpose baby carriers. Perhaps you've asked yourself if your child also needs one. Maybe you think if it's a necessity and will not be a waste of money. Well, with the help and benefits of InfaCase Baby Carrier, you can count on the benefits of a baby carrier.
If you think it's worth your money, the answer is yes, InfaCase is suitable for infants and babies ages 0-48 months, making it useful for a long time. The carrier is durable, and budget-friendly – ensuring you you'll get the bang for your buck. Baby carriers, specifically InfaCase Baby Carrier, are designed to be multifunctional, breathable, and comfortable for you and your baby. Additionally, with its padded lumbar back and extra padded shoulder straps, carrying your bundle of joy in any position possible will still feel easy and comfortable. That is why gift yourself an InfaCase now and get the relief you need when going outside with your baby!
Features
One carrier that does it all. This carrier g

rows with your baby from newborn to toddler years. This carrier can stay with you for a long time. (0-48 months; 7-45lbs)

Accommodates all kinds of positions when it comes to carrying your bub. You can cradle your child, carry in inward facing position, and attach them on your backs comfortably.
Made from 100% cotton for extra comfort. Soft and cozy, this is the ultimate carrier for mom and baby's comfort. 
No more concerns related to back and hip pains. The carrier comes with a padded lumbar back support and extra padded shoulder straps to prevent you from feeling the strain. This carrier can be used in two ways – regular or crossed shoulder straps.
Premium features. Comes with removable storage pouch: UPF baby hood for sun protection and privacy for easy breastfeeding. The material is machine washable so you won't have to worry about placing your bub in an unclean carrier.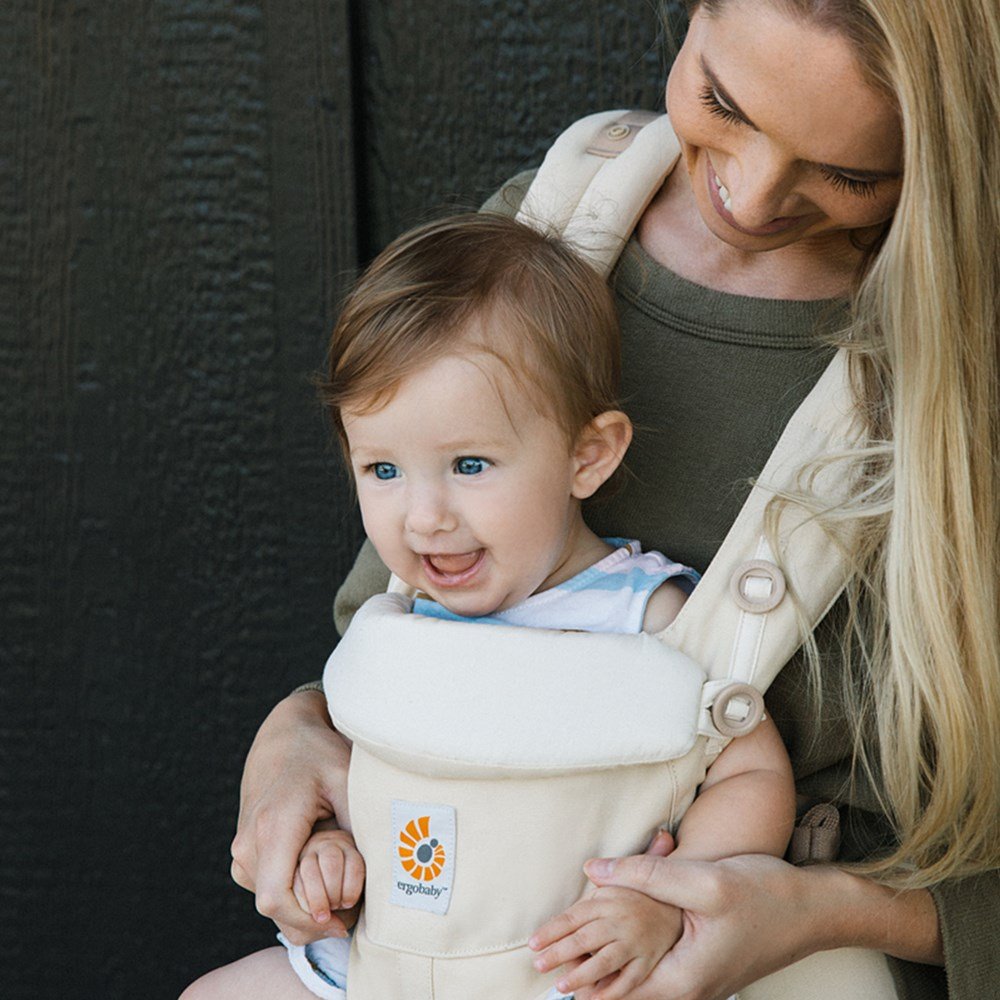 Grows with baby
Versatile carrier adapts from newborn to toddler. It can be used in all carrying positions, including inward, forward, back & hip.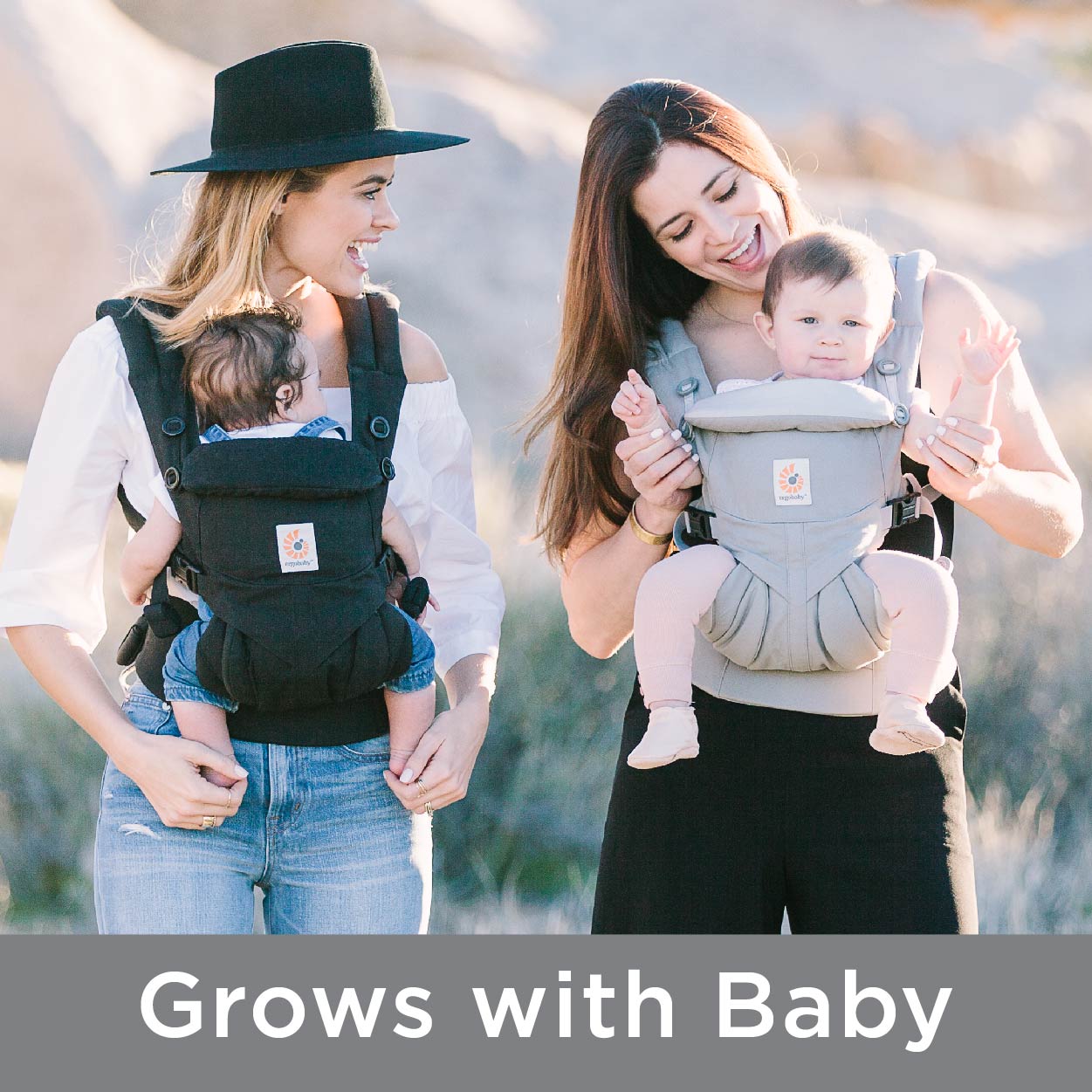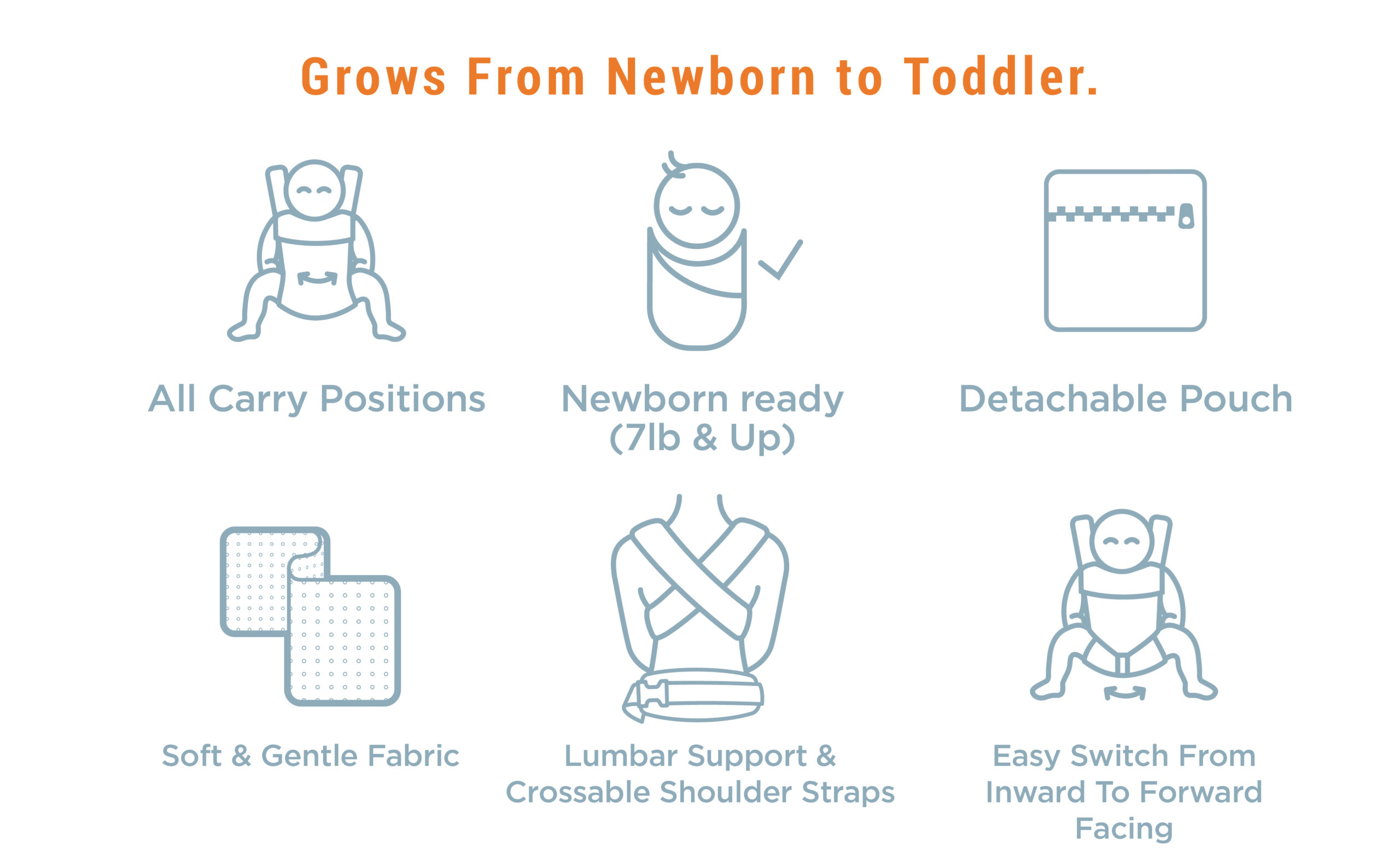 All-day comfort
The InfaCase also comes with a padded lumbar support waistbelt that is made for maximum lower back comfort and extra padded shoulder pads to protect the shoulder.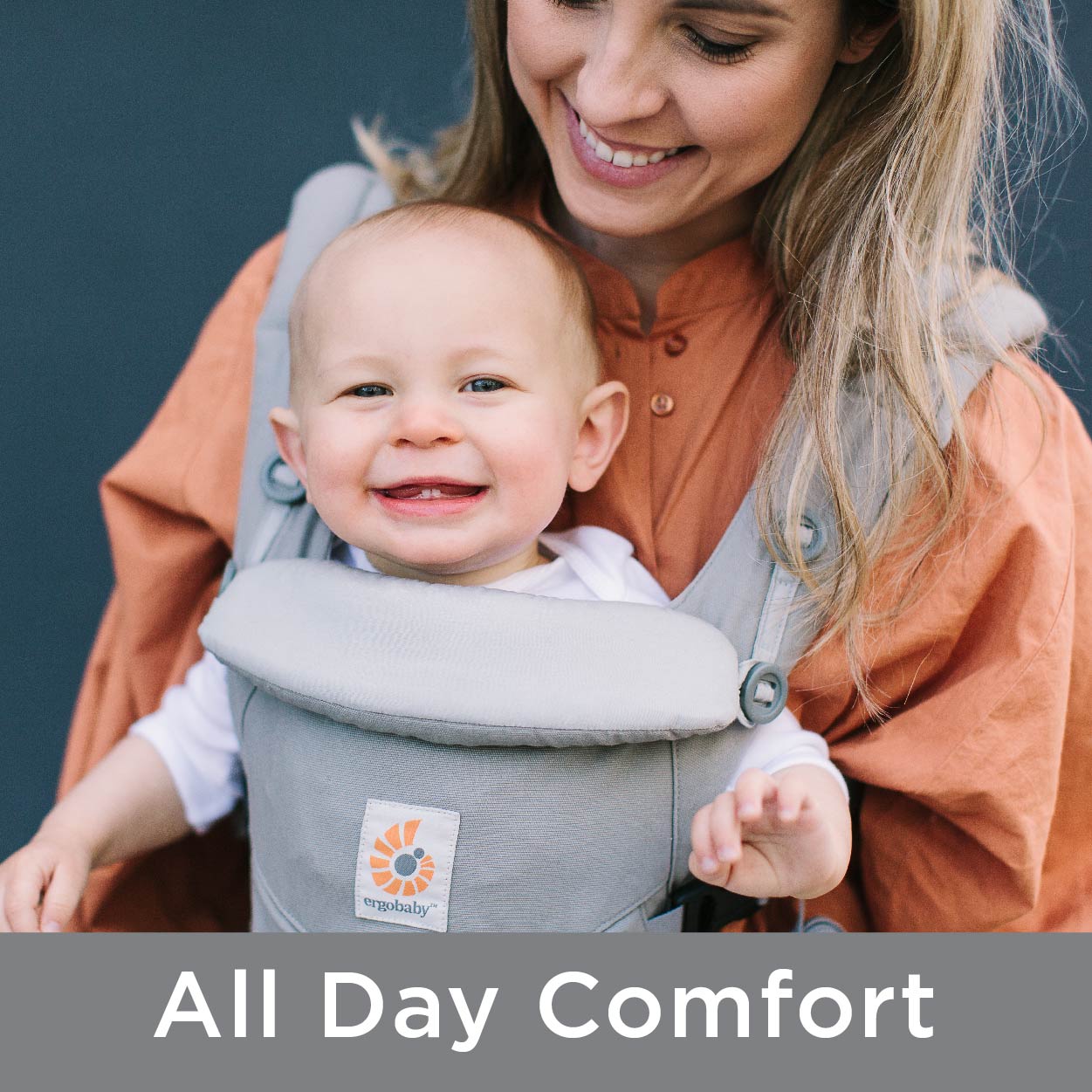 Premium cotton
Gentle and soft cotton making it extra cozy for the baby.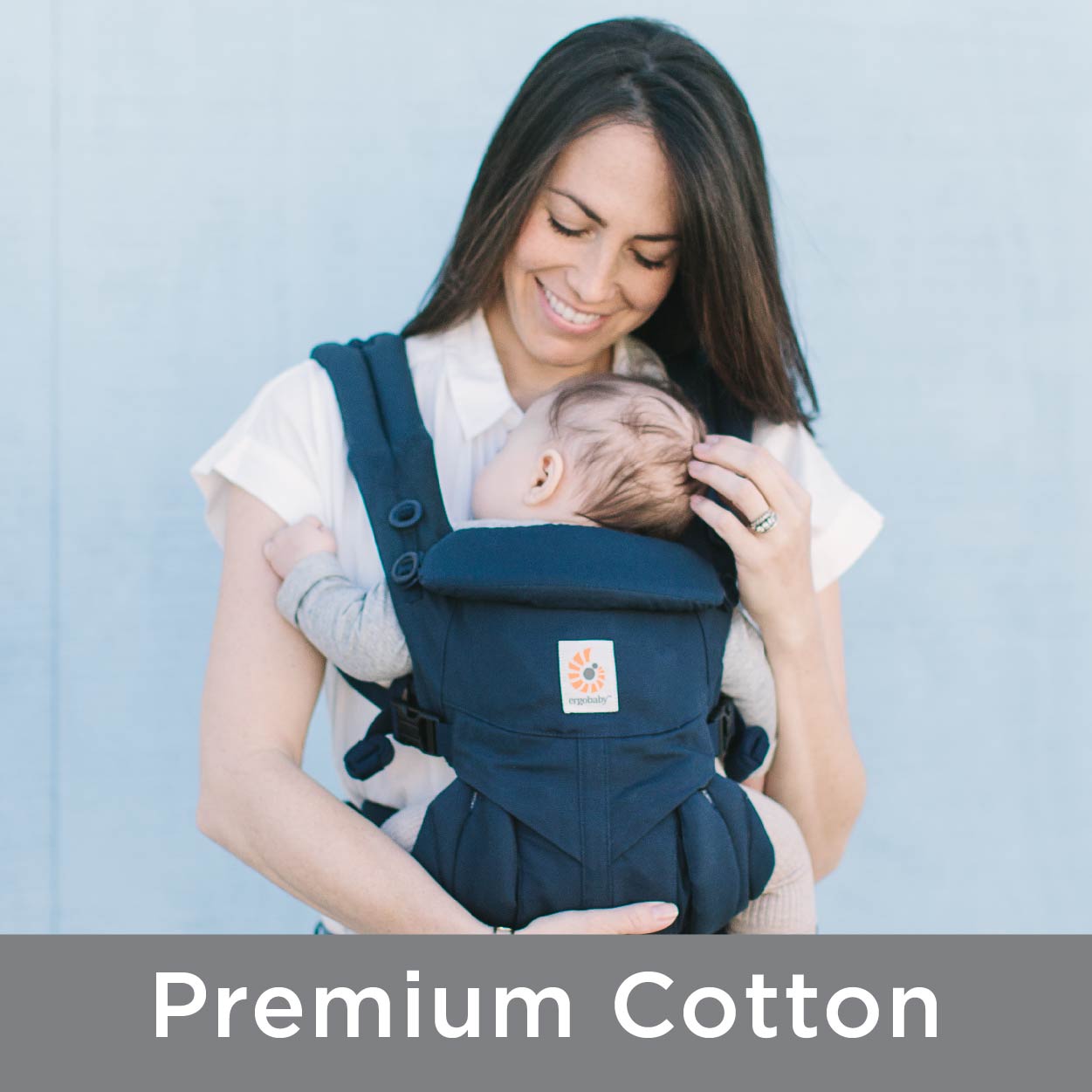 InfaCase ergo baby carrier everlove ever love omni 360
InfaCase brings back your previously loved baby carriers and breathes new life into them for new families to enjoy.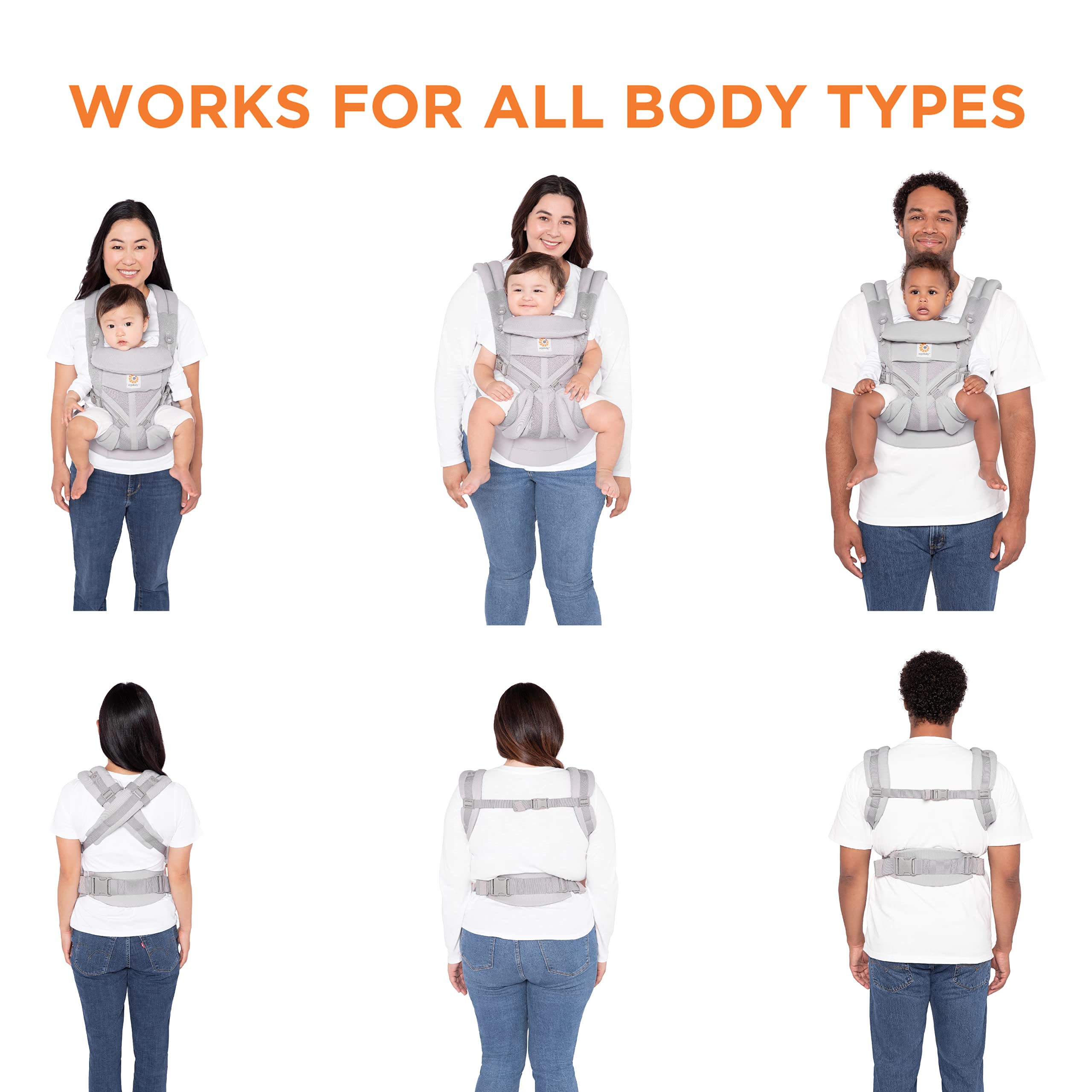 Thoughtful design
It includes a large storage pouch & UPF 50+ tuckaway baby hood for easy breastfeeding and sun & wind protection.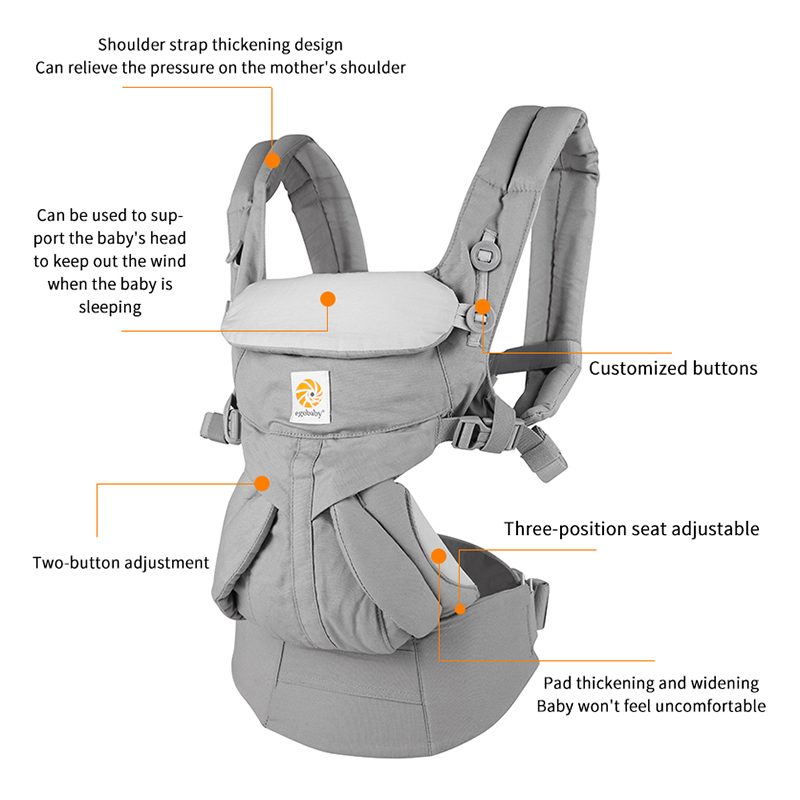 Adjustable fit
Designed to fit multiple wearers from petite to larger body types.