As you go shopping, you may have seen these colorful and cute baby carriers wherever you go. You may see super simple ring slings or complicated styles too. But you still think if you need one or it will just be an extra expense, and you may not need it later. The answer is, for most mothers and caretakers, carriers are essential and can be a source of huge help! What is the best carrier in the market? Well, BundleBee is the answer.
BundleBee is an ergonomic baby carrier with three different modes of use for your ease and convenience. It can be a combination, single trap, or single stool mode, depending on what is best and safest for you and your baby. It also offers 15 different carrying positions while ensuring maximum comfort and support. Aside from functionality, it is also a great way to increase the bond and development between the mother and the baby, which is the most significant reason for getting one!
The 
BundleBee Baby Carrier
 is your one-stop solution whenever you need to go out of the home to get daily essentials and cannot leave your child behind. Our BundleBee Baby Carrier ensures maximum comfort for you and your little one!
It has three different modes of use for your convenience: combination mode, single strap mode, and single stool mode.
The 
BundleBee baby carrier
 offers 15 different carrying positions based on your needs, which allows you to give the baby the most comfortable & healthy experience at all times. In addition, its long back panel protects your little one from wind and sun; this is the best baby carrier as it enhances your baby's safety by supporting their spine, especially on their earlier days.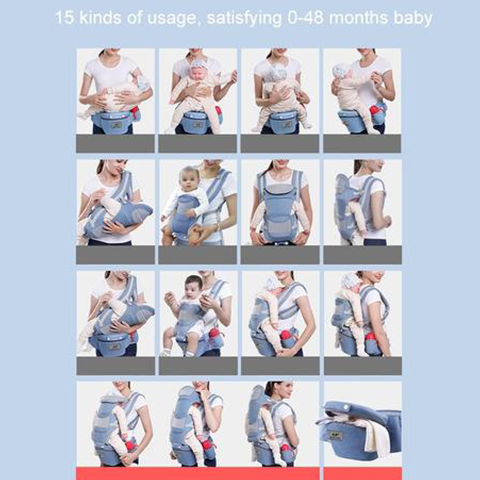 While carrying your baby with the 
BundleBee baby carrier
, it ensures the maximum comfort for your back to prevent back pain. The carrier also provides the utmost comfort for your lovely baby with its high-quality, soft, and breathable fabric and strong buckle. In addition, the scientifically-designed cushion prevents baby from forming O-legs. You'll love how it helps you keep a longer bonding time with your little one, which is much needed at an early age.