Nowadays, finding a babysitter you can trust can be a struggle. Sometimes, you're left with no choice but to bring your baby to chores that require you to go out of the house. Without any assistance, doing things with your baby can be extremely difficult. Thankfully, you won't have to deal with childcare struggles on your own – this is what baby carriers are for!
The TotBag is an efficiently-designed, expert-tested baby carrier that helps parents overcome baby care anxieties while they're outdoors! This impressive baby carrier can cater to up to 12 carrying positions – no boring position for babies! Doing your tasks is easy – and possible – with the TotBag on your side… or center.. or back.
Item Features
Ergonomic and allows forward-facing option. This baby carrier is known for its expert-backed design that prevents painful strain from settling on your child's backs and hips. The carrier conveniently allows babies to be in the forward-facing position without feeling choked. Your baby will definitely enjoy the view as you go.
Adjustable from newborn to toddler- Some baby carriers in the market can't be used if the baby is quite big already. TotBag baby carrier can still be used for up to 38 months.
Lumbar support for extra back comfort- If you are only carrying your child for hours, it can make your hands sore. The effect can also be painful to your lumbar and hips – especially when your carriers are not specifically designed for the laws of ergonomics. Good thing, TotBaby has lumbar support to lessen the pain and discomfort.
Breathable, lightweight all-mesh carrier- it provides extra comfort and care for your bundle of joy. No need to worry about dealing with heat and sticky feeling.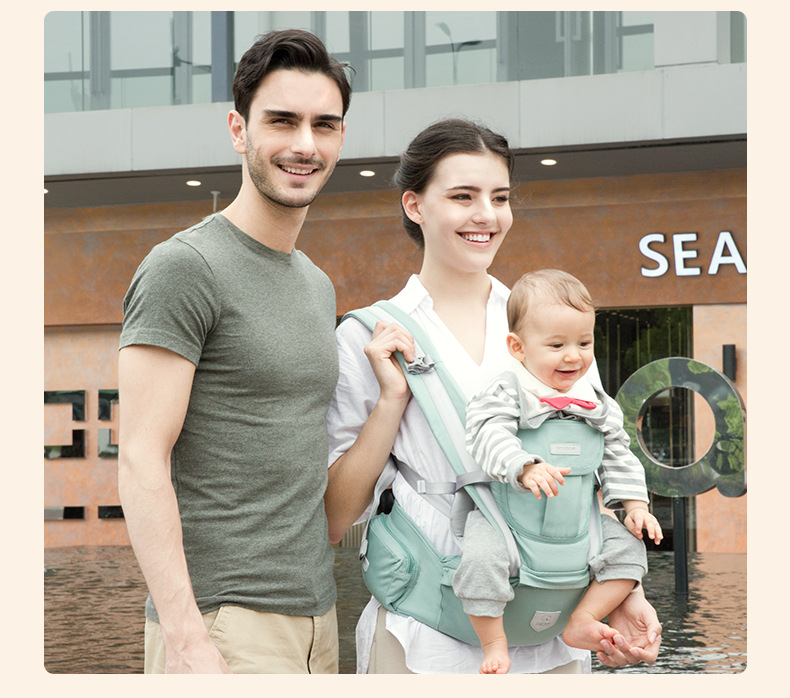 Widened shoulder straps(2.8 inches) and waist belts (5.3 inches) help distribute the baby's weight evenly, which makes the mother more comfortable.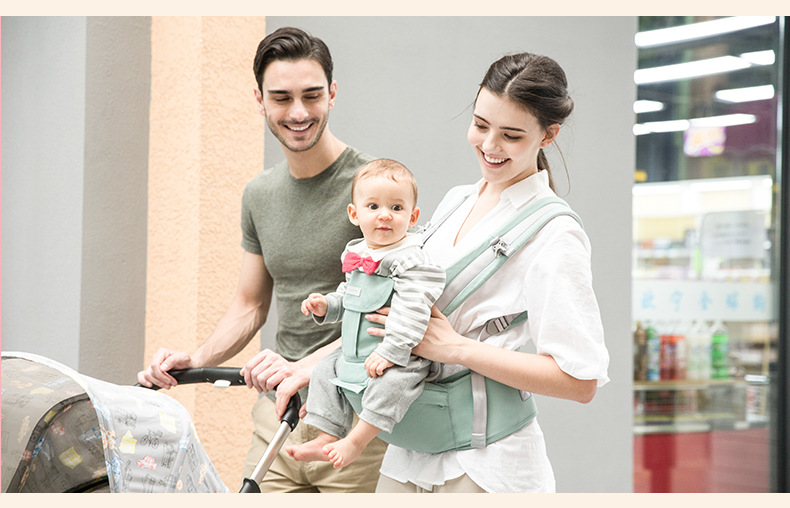 The seat is sloped toward the mother and lets the baby feel close to her mother. Also, the wide seat design provides good support for the baby's hip development.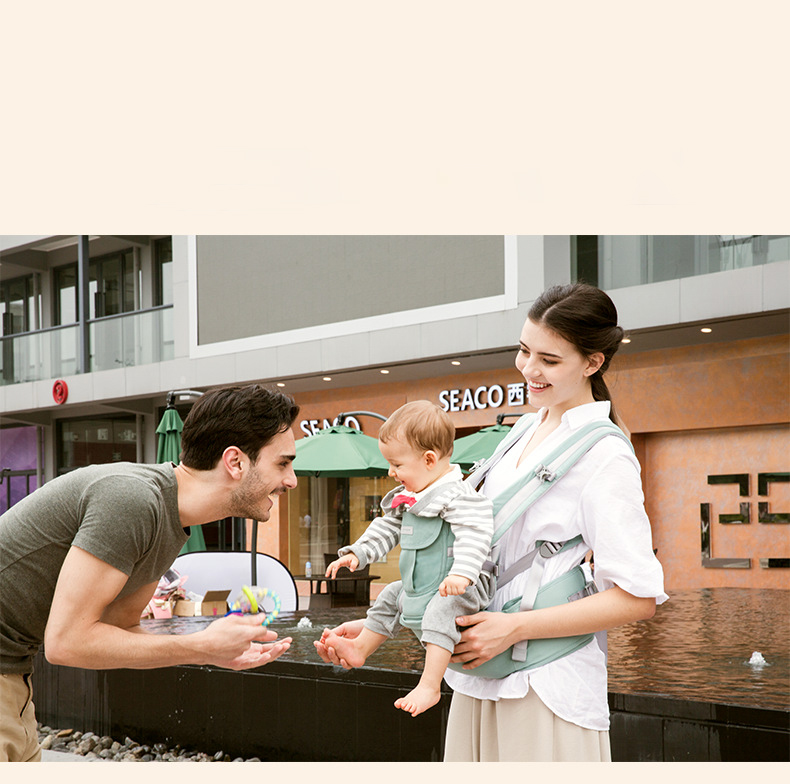 Our baby carrier is made of high-quality cotton material, soft and skin-friendly. Buckle and zipper design between the carrier and seat gives baby double protection.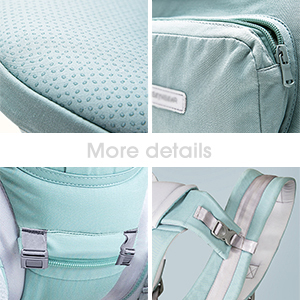 Item Type: Baby Carrier
Material: Cotton
Weight: 1.4kg
Color: Pink/Green/Grey
Load-bearing:30kg