Looking for an efficient way to stay cool as the temperature's starting to rise? Try HandyAC, a portable and rechargeable air cooler and purifier. An air cooler that you can bring anytime and anywhere.
HandyAC is a cute but efficient water cooler fan that creates a cooling breeze which makes and keeps the room fresh all day. It also purifies and destroy harmful micro -organisms in the air, making it healthy and breathable. At the same time, it's modern color and designs goes with any room or vehicle you own.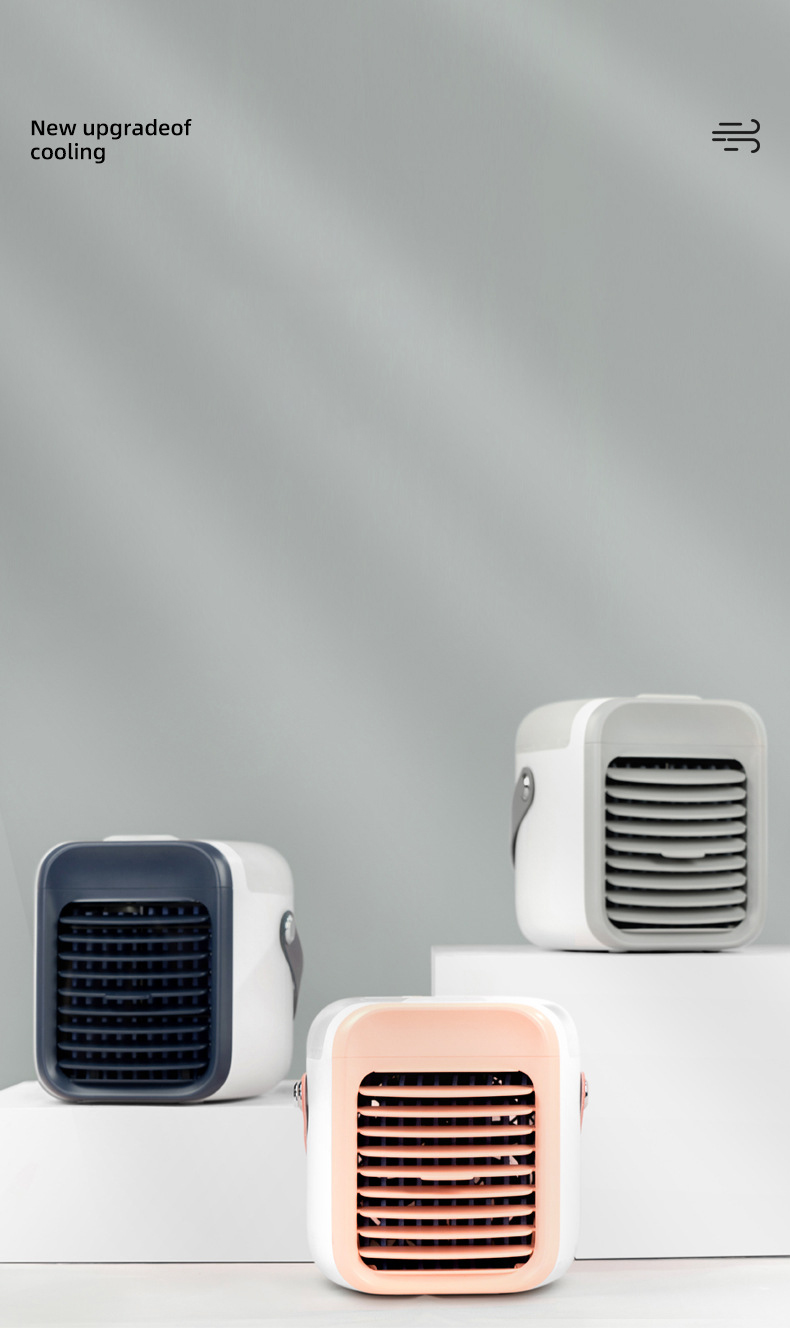 Specification
Name: Portable water cooling fan
Number:wt-f26
Material :abs / electronic components
Water tank capacity:300ml
Battery capacity:2000mah
Size :173.2*151.5*172.8mm
Weight/gross weight:873g/1095g
Color :white, pink, blue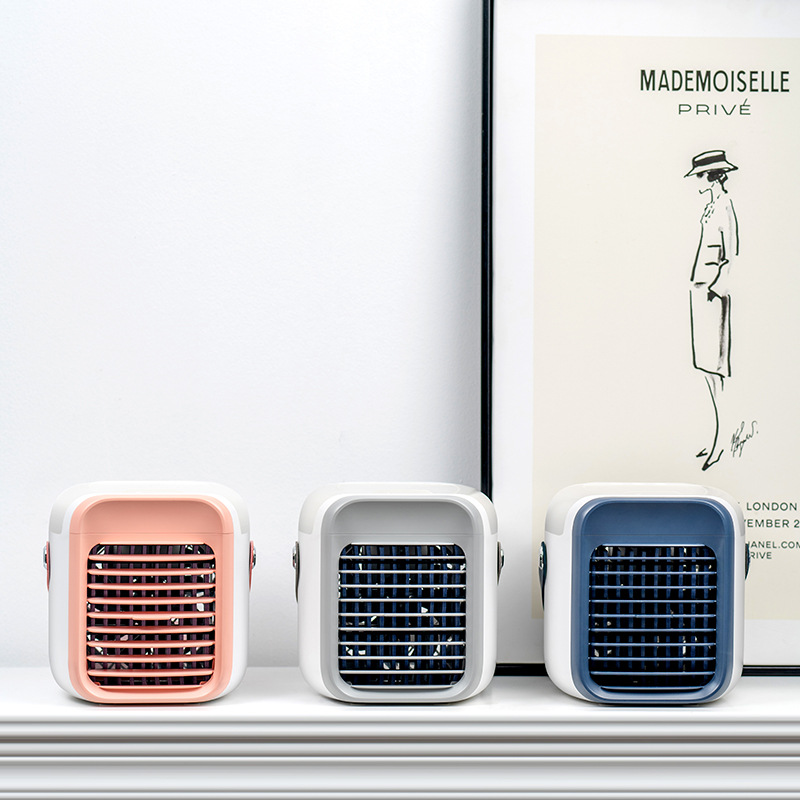 Product parameter
Input voltage :dc5v
Recharging current:1a
Working current:0.2a-1.6a
Working power:1w-8 w
Stand-by current:88ua
Motor speed :1700rpm, 2185rpm, 2675rpm
Wind speed:1.57m/s~2.71m/s
Water usage time:12h
Battery life:1.5h~5h
Fan consumption current:0.24a, 0.48a, 0.9a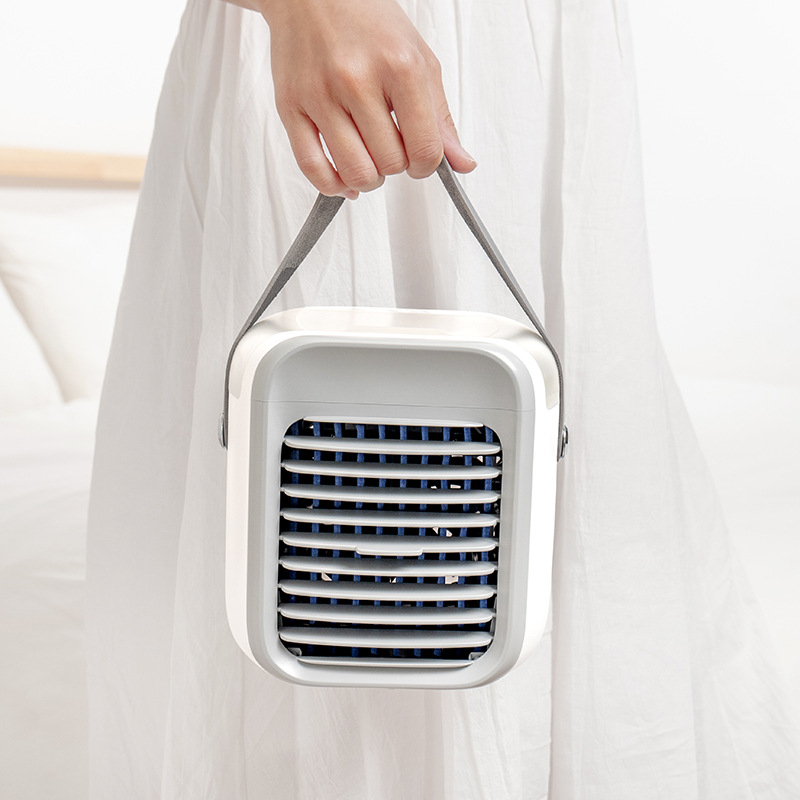 Product description
Type-c is used as dc5v input port, the maximum current is 1a.
In the two-color indicator lights, the red indicates charging and the blue light means it's fully charged.
To turn on the fan and spray, just short press the start button and it will be automatically activate. In adjusting the speed and strength of the fan, you can always check the three-color indicator lights. The first gear is red, the second is green and the third is blue.  When you press it four times, it will turn off the fan and spray at the same time.
When the pure white light indicator is on, it means the spray is starting and working. To turn the spray off, just press the spray button and wait for the white light to turn off.  (①when the fan is not turned on, the spray cannot be turned on. ②turn off the fan and the spray will be turned off)
When the sensor board detects that there is no water, the spray stops working.
Short press the light button, rgb lights up, long press the light button to fix the color, short press again to turn off rgb.
When there is no external power supply, when the battery is low, the charging indicator will flash rapidly until the fan stops working and the red light goes out.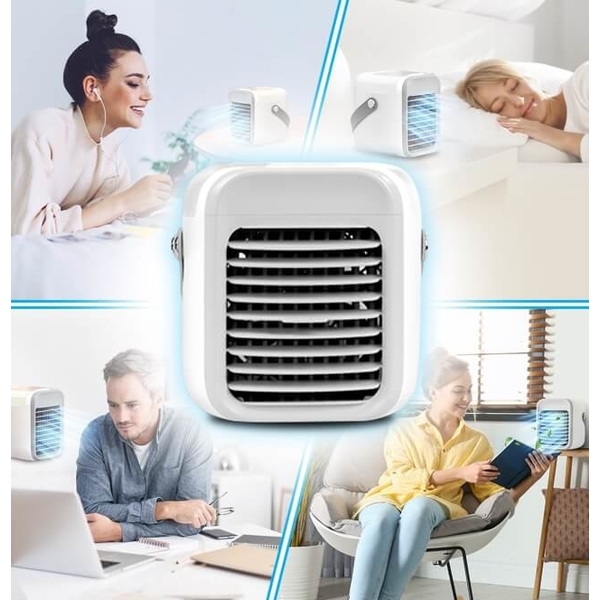 Feature:
Mini air conditioner: it creates a cooling breeze to keep the room fresh. It generates cool air in just 30 seconds.
Air purifier: it purifies the air and destroys harmful micro-organisms in the air.
Adjustable: it has three fan speeds. You can adjust it to your preferences.
Portable and lightweight: modern design that goes with every room decor.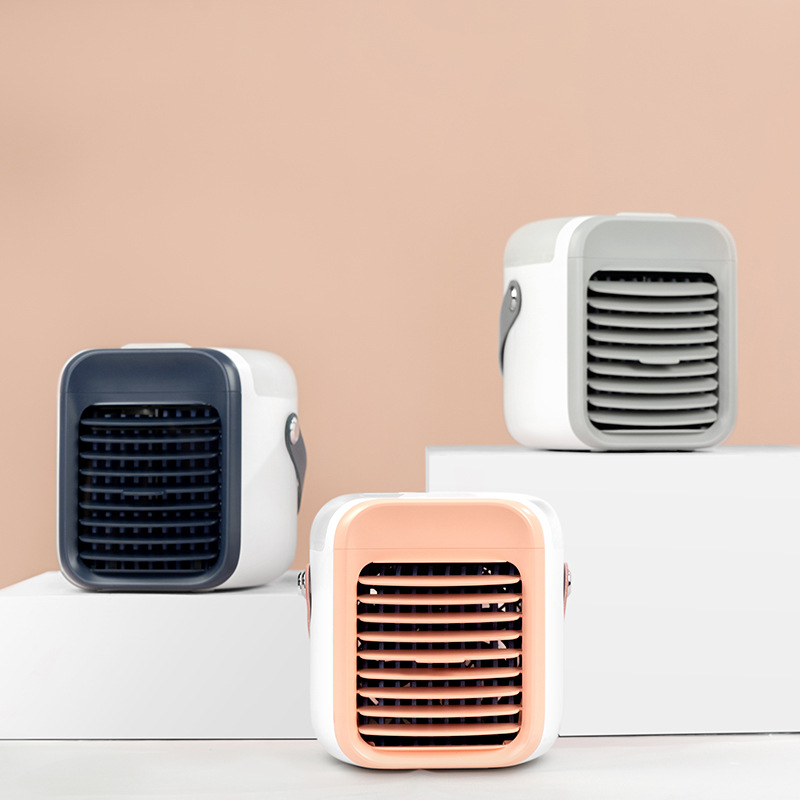 It's portable, cordless, compact, and lightweight. It has advantageous features that were carefully developed with the latest high-quality technologies. HandyAC cools and purifies the air while not making any loud, obnoxious fan noise to disrupt your sleep or work. Summer heat will no longer be a problem.
Stay Cool Everywhere You Go
Suitable for every room, no matter the decor. It comes with three adjustable fan speeds that allow you to decide between variables of the airflow. HandyAC is different from all other air conditioning units because it also functions as an air filter, ionizer, humidifier, and deodorizer all in one.
It purifies the air with water, therefore removing all the harmful micro-organisms in the air that our eyes can't see. HandyAC has a water curtain, where the air passes through a layer (or multiple layers) of water. This feature helps humidify the air.
It generates cool air quickly within just 30 seconds and the rapid cooling mode makes it ten times better by pumping out 2.7 m/s of cool and refreshing air.

Instructions
HandyAC is simple and easy to use.
Plug it in
Fill the water filters (with water)
Adjust fan speed to your preferences
Let it do its magic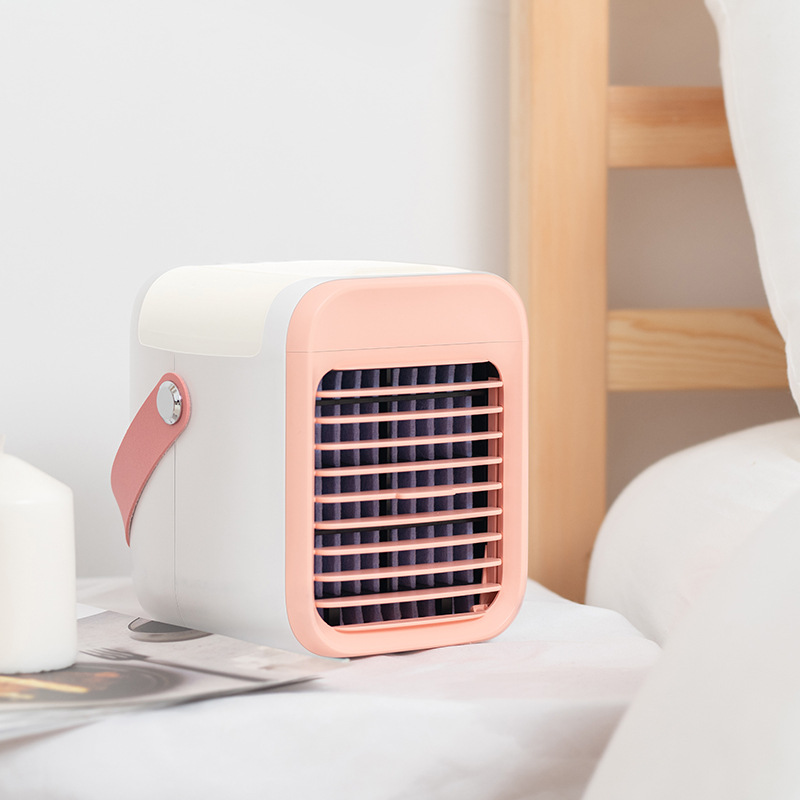 Product included:
1*Host
1*Water curtain
1*Manual
1*Type-c charging cable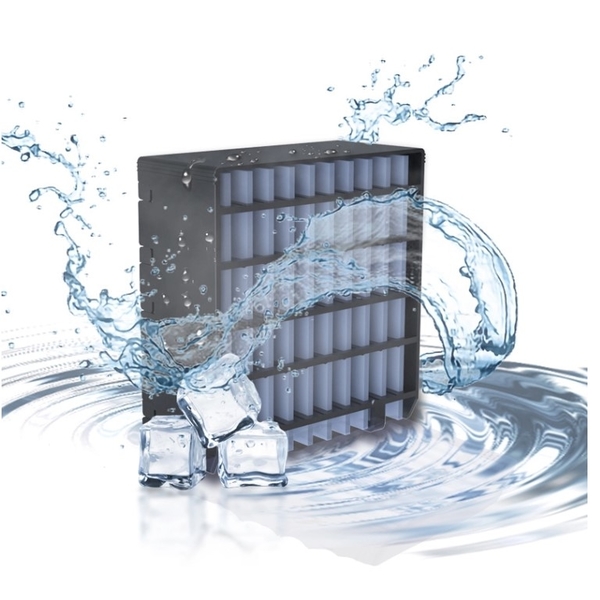 Frequently asked questions
Q:Does it require a lot of space?
A:No, HandyAC does not require much space because of the compact size that it has.
Q:Can I take it with me on vacation?
A:Yes, it's portable and lightweight. You can take it anywhere you go.
Q:Is there a discount if I buy in bulk?
A:We have a family pack offer where you can get three for a more affordable price.