Want to beat the summer heat and remove the stuffiness inside your car? Try this HyperCool portable air cooling fan that is specifically designed for every vehicle to remove humidity and keep the air circulated throughout the whole ride.
HyperCool can easily be mounted wherever you want on your car and effortlessly operated by anyone. If you are from the blazing heat outside, you can simply turn on the fan and it will automatically blow cool and refreshing air in addition to your air conditioner. Thus, it is the best driving partner device that will help you have a great time amidst the summer sun.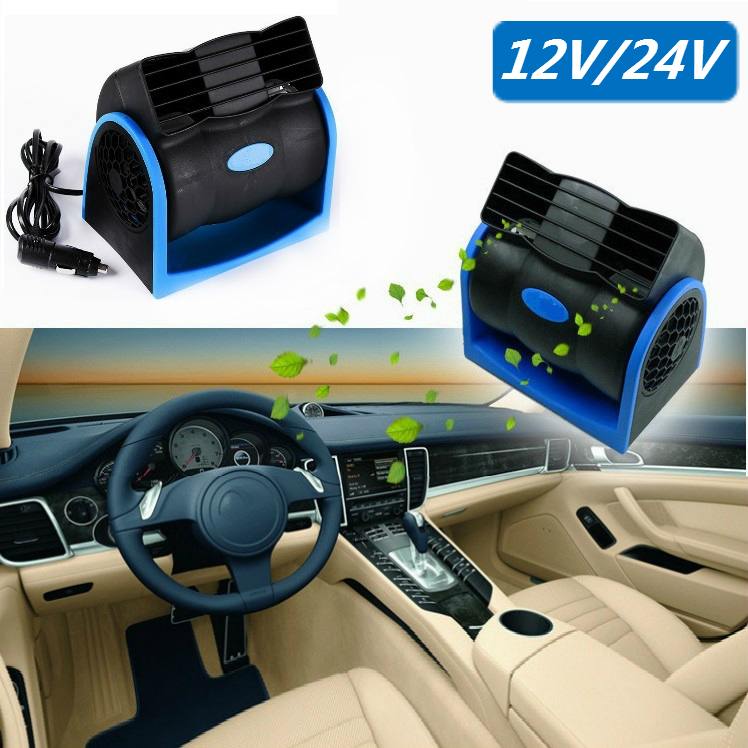 Specification:
Model: 12v / 24v car leafless fan
Voltage: dc12v / dc24v
Power: 10w
Noise: <45db
Weight: 0.6kg
Box size: 17.8 * 14.3 * 15cm
Feature:
Mini compact size, specially designed for cars and vehicles without occupying much space. It has an adhesive base that can secure the fan to the dashboard or any other flat area you like.

High efficient turbo fan with 3 air inlets that draws a large amount of air and blow cool, refreshing air into your car,  and keeps you cool all the time

Designed without blades that makes it safe and reliable. 7W low energy consumption, energy-saving and with longer working time.

42db super quiet operation with 2 adjustable wind speeds (strong and weak) which removes the strange odor in your car quickly.

Air vent blind window design, discharging larger volume of fresh air and preventing dust to go in. The angle of air vent is adjustable and more convenient to use.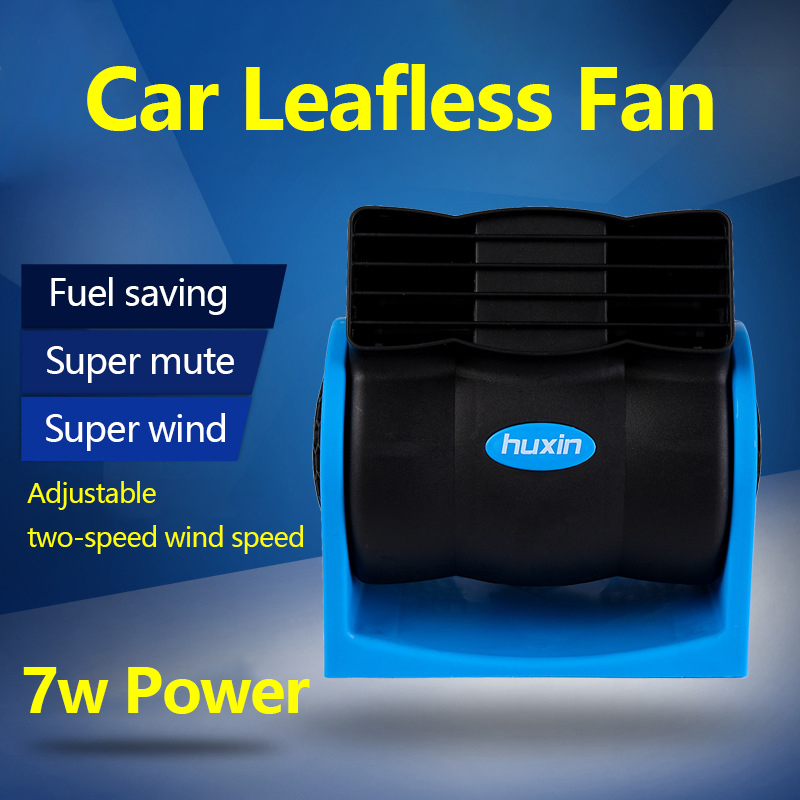 Fit for:
It can be used for trucks, pickups, small four wheels, trucks, etc. It is a good product for cooling in summer.
Step by step instructions to introduce:
To utilize this fan, mount it on the vehicle dashboard. Connect the rope to cigarette lighter attachment (12V). Find the switch control on the fan and turn it on.
You can pick between two paces utilizing a similar switch. Alter the speed your desired speed.
This fan doesn't make distracting sound as it doesn't utilize a customary fan to create air. Rather, it influences utilization of a low-control blower to fan.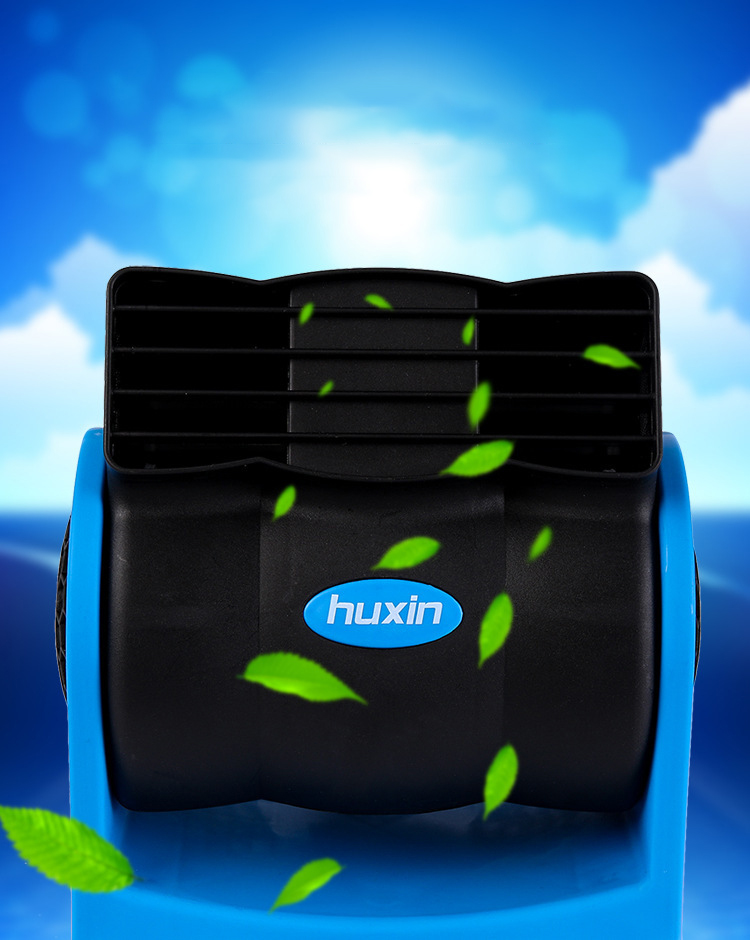 Good circulation for 12v car sedan SUV,  RV van auto vehicles
It's quiet, moves a lot of air with low consumption, come with high quality adhesive stickers to secure the fan to dashboard/ console or armrest area.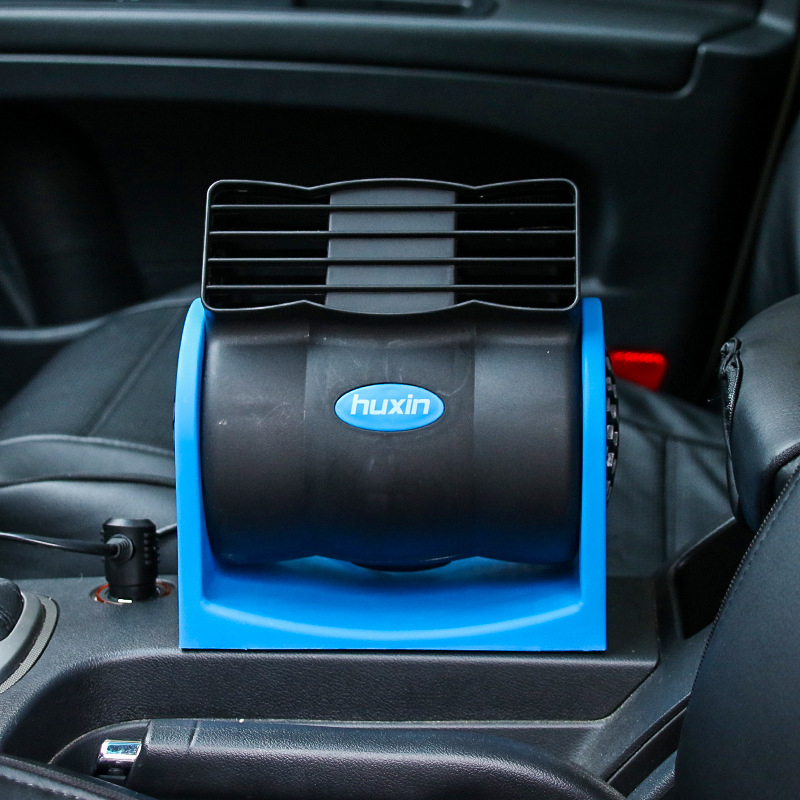 Cools you off and great for camping
DC power options make it a great choice for your 12v car, truck, sleeper cab, atv, boat, golf cart, motorhome, pickup.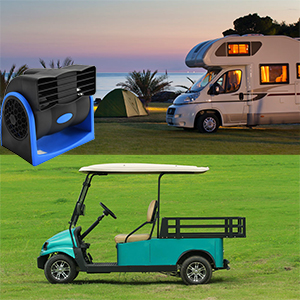 Nice air flow little fan
Fresh air circulation, it can be connected to the room/office and outdoor camping by converter (the package is not including converter). Comfortable airflow, helps the kids/pets stay cool in the back seat, makes you driving in the summer manageable, or useful to defrost in your car in the winter.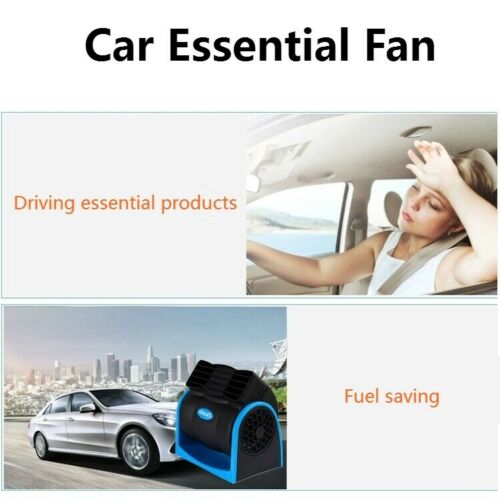 Product list: