As summer approaches, and as we deal with sweltering heat, and uncomfortable temperatures, nothing can relieve us more than a cool, refreshing breeze. With temperatures going up, the best way to still feel rested and relaxed is having a device that can cool us up everywhere, anytime. With the skyrocketing electricity prices, we can't always use a traditional, bulky air conditioner. We can't even bring that anywhere! Our best bet — portable air conditioners like the PriviChill!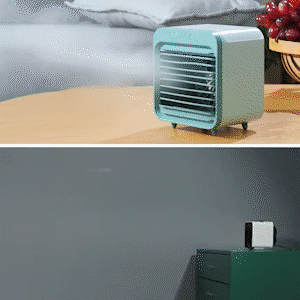 This air cooler is a personal air cooler that allows you to create your own microclimate. This compact lightweight rechargeable AC cooler unit comes with a 5000mAh battery which enables you to be true wire free and never need to worry about power outlets. This low power consumption helps to save energy and reduce greenhouse gases which directly help to save the ozone layer and help mother earth from global warming. Regular central AC system is uselessly cooling the entire building, wasting your money, while you are sitting in one place.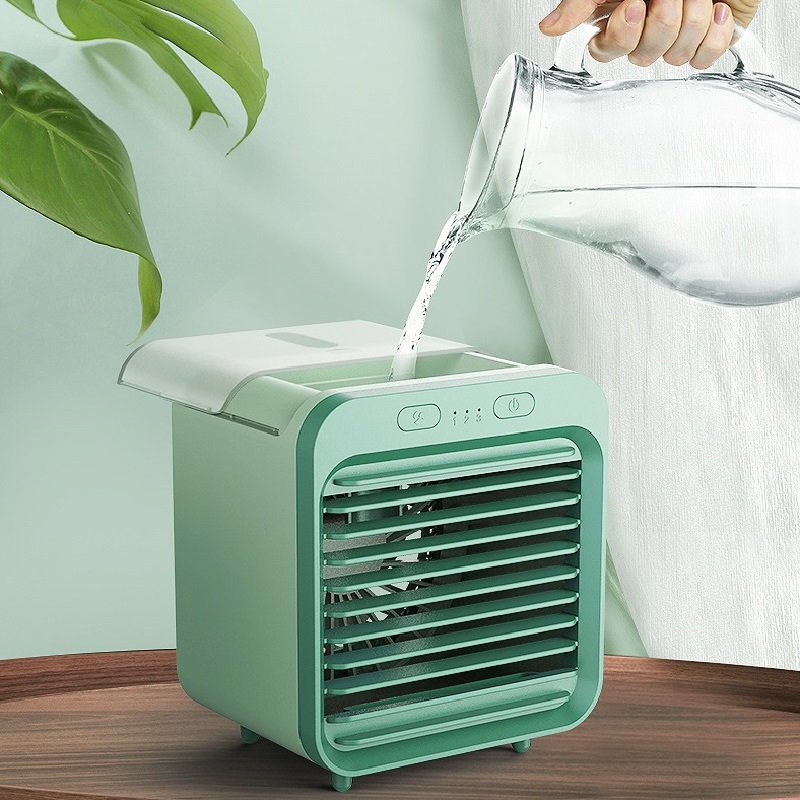 It is a 3 in 1 device: it cools, humidifies, and cleans the dust particles from the air making it healthier for you. It doesn't take much time or effort to install – just pour water in the tank, plug it in and enjoy. This smart new solution for the cooling market provides a device that actually cools the air, using the size and power consumption of a small fan.
Single Charge can last up to 8-10 hours depends on the fan speed and battery capacity. Waterless indicator will flash when the tank is dry.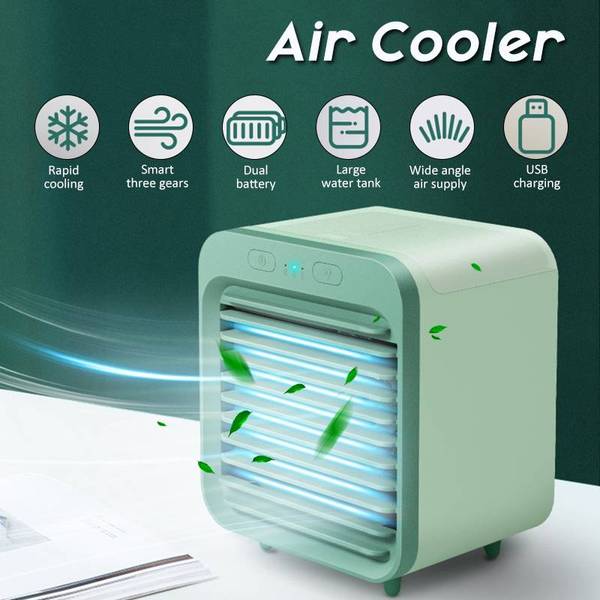 It is the most efficient evaporative air cooler of this type. No other device is able to give that cooling performance in such a small size. Since this air cooler is an evaporative air cooler, it takes hot and dry air and makes it cool and moist. The performance of any evaporative air cooler depends on the temperature and relative humidity – to understand how it will perform in your conditions, see the temperature drop table image. It will work best in dry climates, but we don't recommend using it when humidity is higher than 70% in your room.
Features in Action!
Cool | Purifier | Humidifier | Moisture | Water | Ice Cube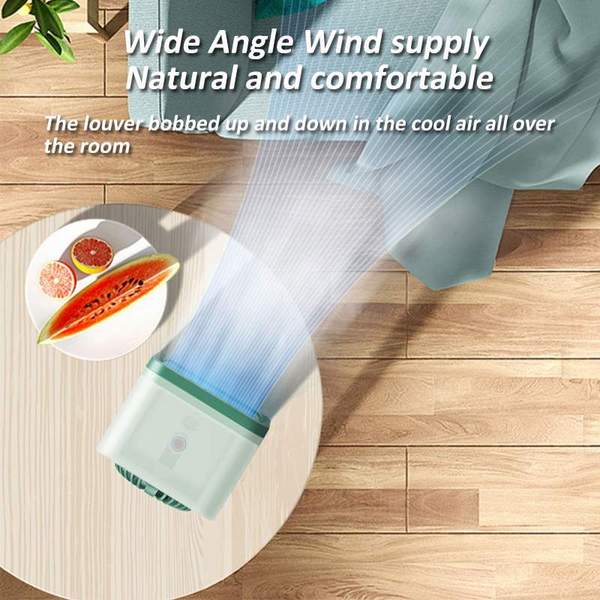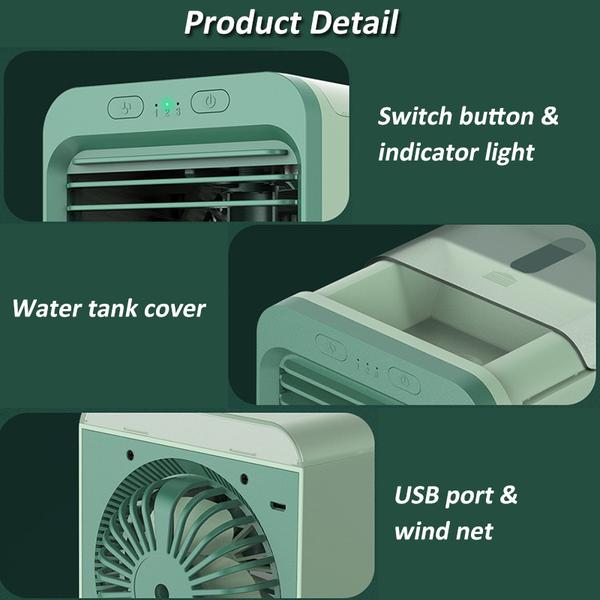 The powerful, compact personal air cooler that pulls warm air from the room through its evaporative water filter to fill any space with cool, clean and comfortable air! Air cools, humidifies, and purifies for better air! Simply fill with water, plug it into any standard wall and enjoy! lt runs up to 24-36 hours per fill! It is an evaporative aircooler that allows you to create your own personal climate!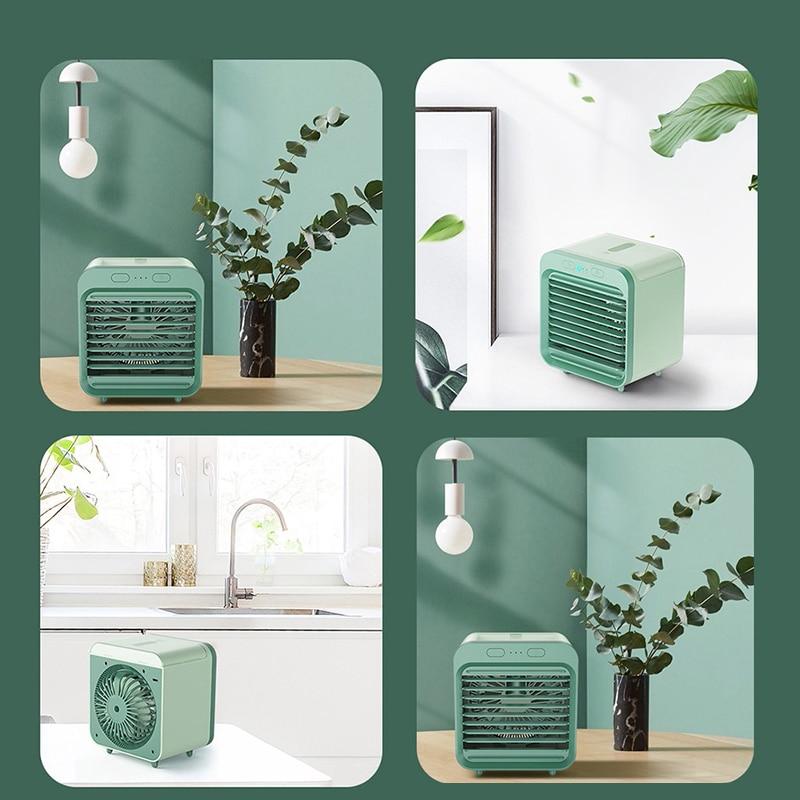 We redefine the fan with the idea of RE-DESIGN – improving design by simulating natural wind and add the ingenious concept of water cooling.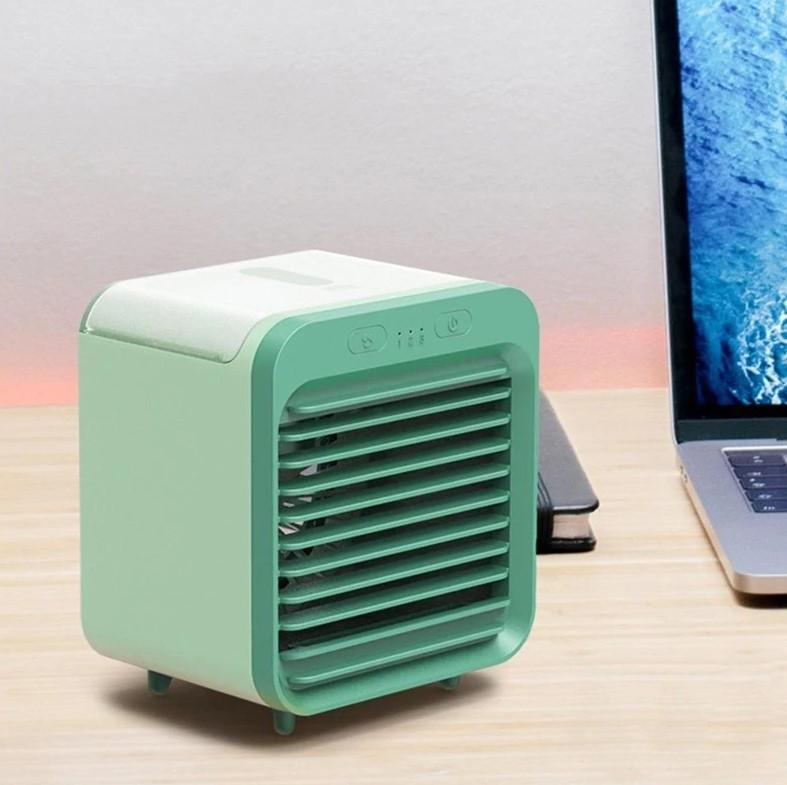 Alr Cooler: lt is a portable air conditioner that cools, humidifies & purifies.This personal space cooler features three fan speeds & a multi-directional air vent.
Quiet & Portable: The lightweight & whisper-quiet fan plus soothing night light make it perfect to use overnight for a comfortable sleep. Arctic Air Ultra is energy efficient & freon-free!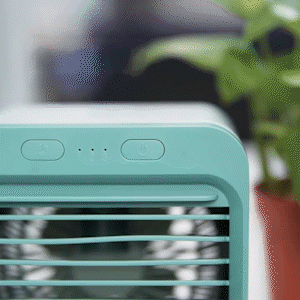 The wide-angle air supply is natural and comfortable, the shutters swing up and down, and the whole house is cool.
Large volume and large fog volume,  500 mL large volume spray concentration.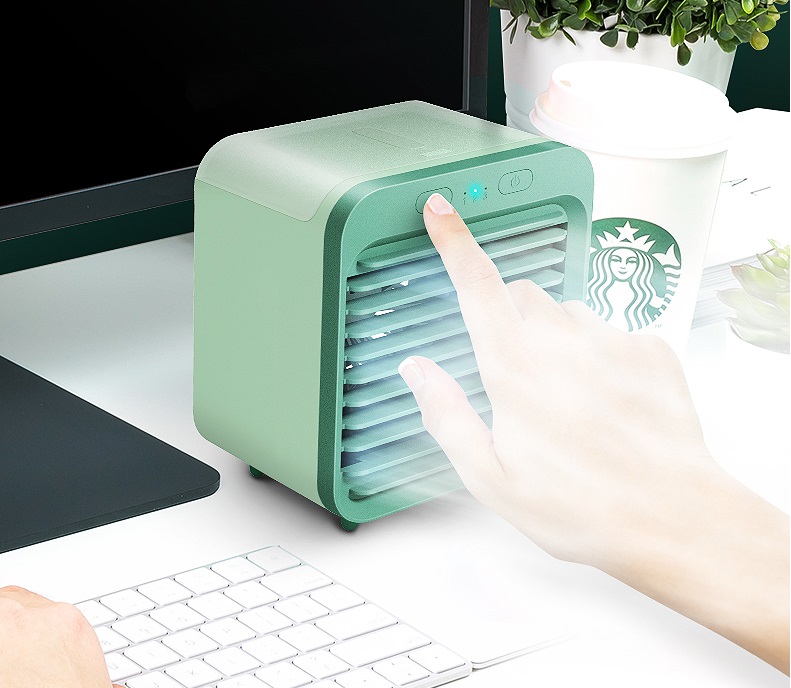 Efficient Cooling:Hydro-chill technology pulls in hot air through an evaporative air-cooling filter & turns it into cool, refreshing air instantly. Simply add water to the top fill water tank & press the button.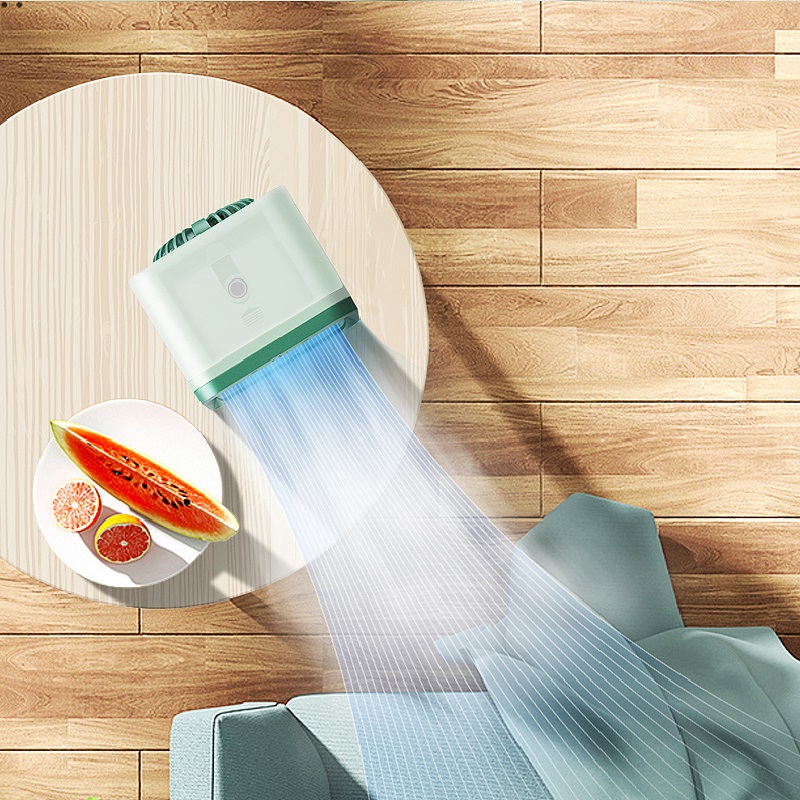 Intelligent wind control with adjustable third gear, more evenspeed, simulated natural wind, strong and stable.
The spray is turned on, the temperature is rapidly reduced, andthe professional equipment accurately measures.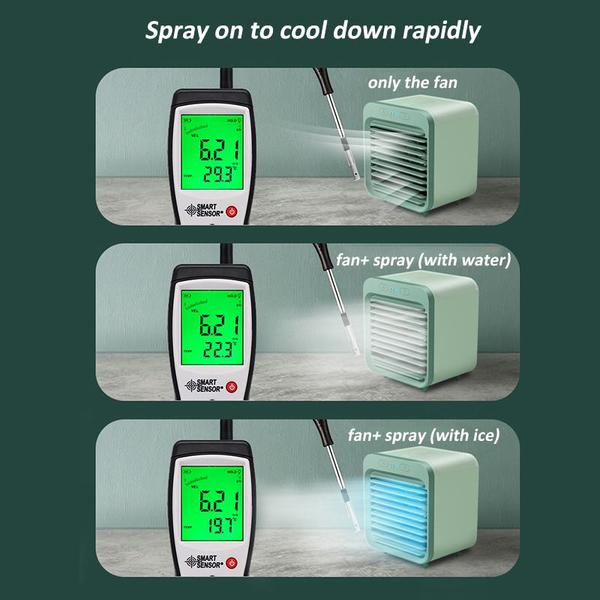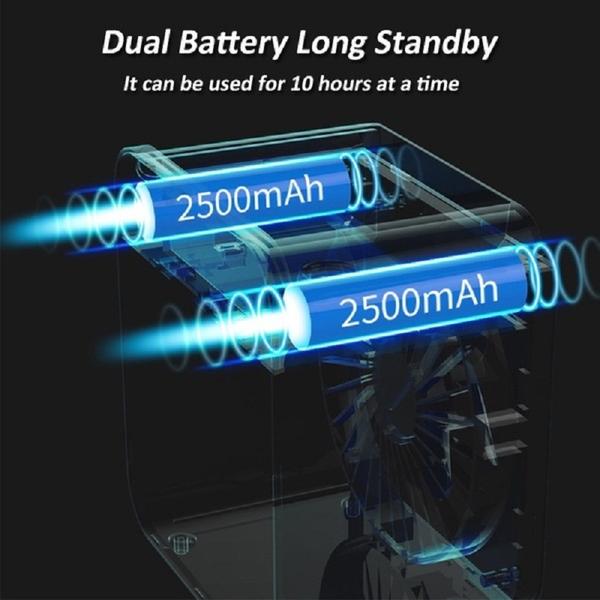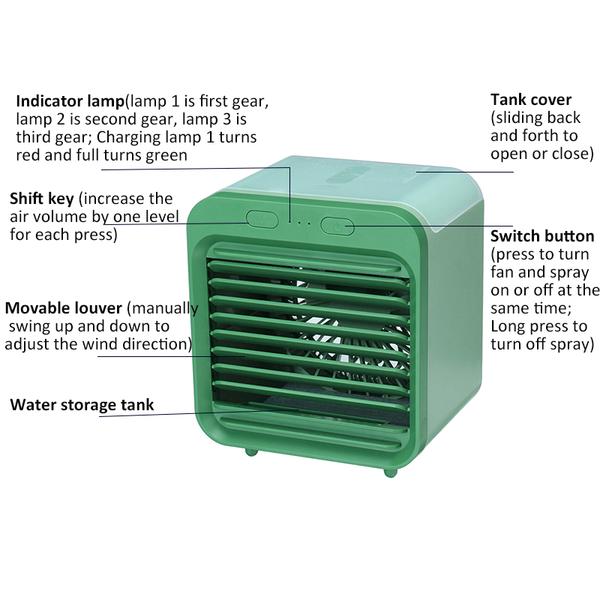 Packing list
1* Air cooler
1* USB
1* Manual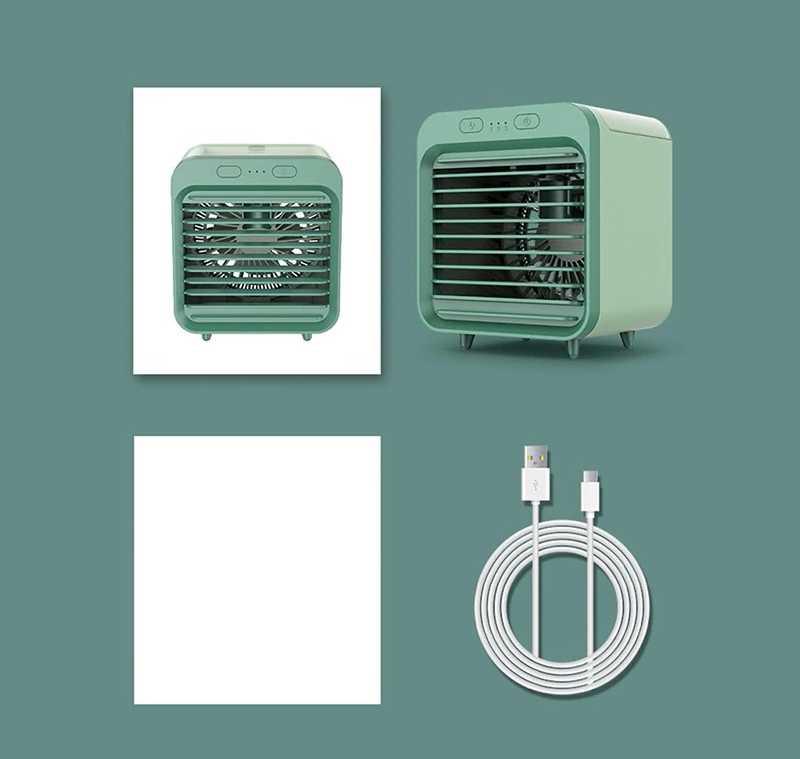 Technical Specification
| | |
| --- | --- |
| Color | Green |
| Power | 10W |
| Tank capacity | 200ml |
| Wind speed | 3 gears |
| Dimension | 4.72*3.74*5.51 |
| USB | 5V1A |
| Noise | 24-40 db |