Premium Automatic Egg Incubator by EggMate
New to hatching? Our multipurpose egg incubator will make this fun and exciting activity seamless. Introducing EggMate's premium egg incubator, the exclusively designed hatcher for beginners and enthusiasts alike!
The EggMate comes with all set of features that will improve hatchability regardless of experience. It's capable of creating a natural environment for all the hatchlings. We do this by mimicking how female birds lay and hatch their eggs. We've equipped special temperature control technology to ensure the hatchling's health and safety from start to finish.
There's no complex setup when you use EggMate for your hatching needs. It even comes with a digital tracking system, like humidity sensors, hatching dates, temperatures, and so on, to notify hatchers about the condition of every egg. Most importantly, it can be used for a wide variety of bird eggs, ranging from chicken to duck to quail to pigeons, and more. It's 100% adjustable to fit your hatching needs.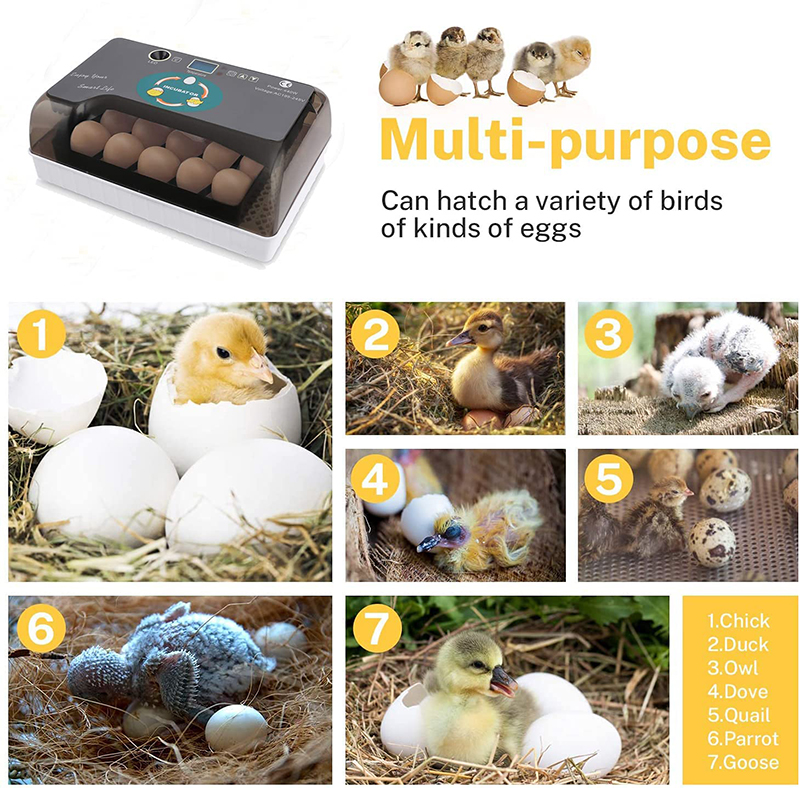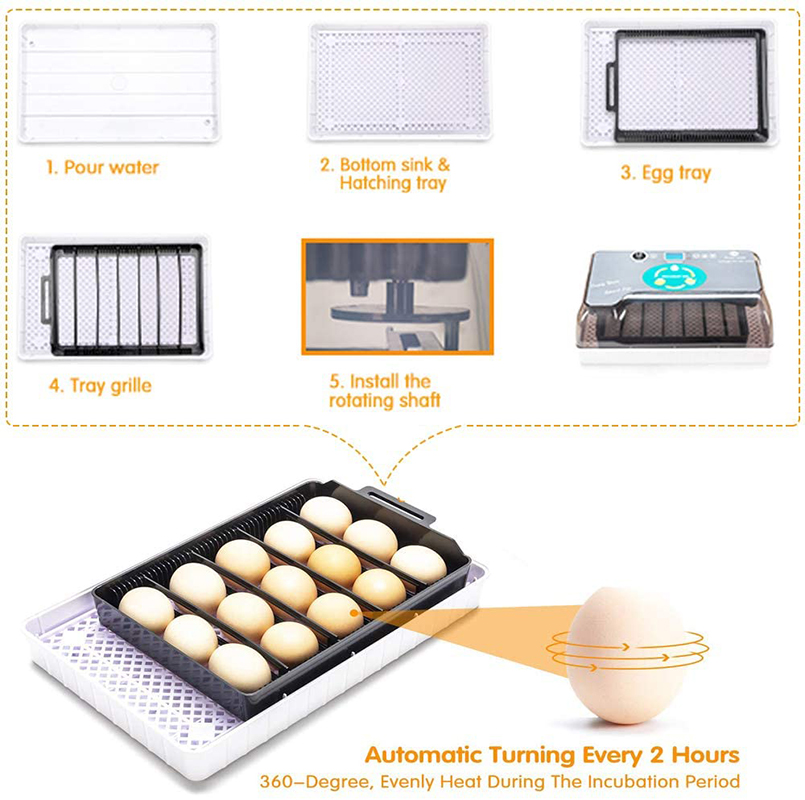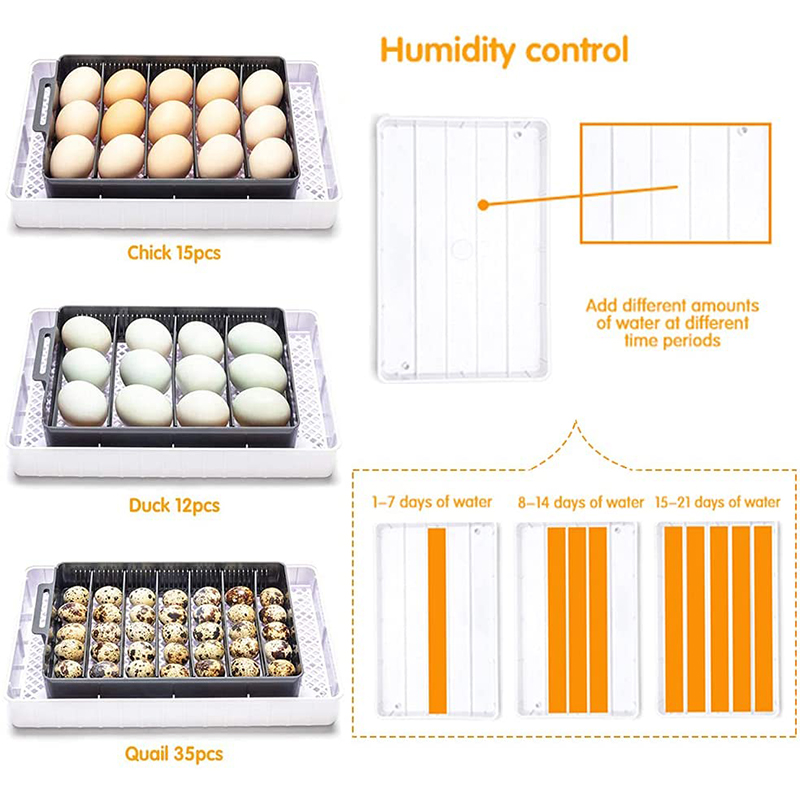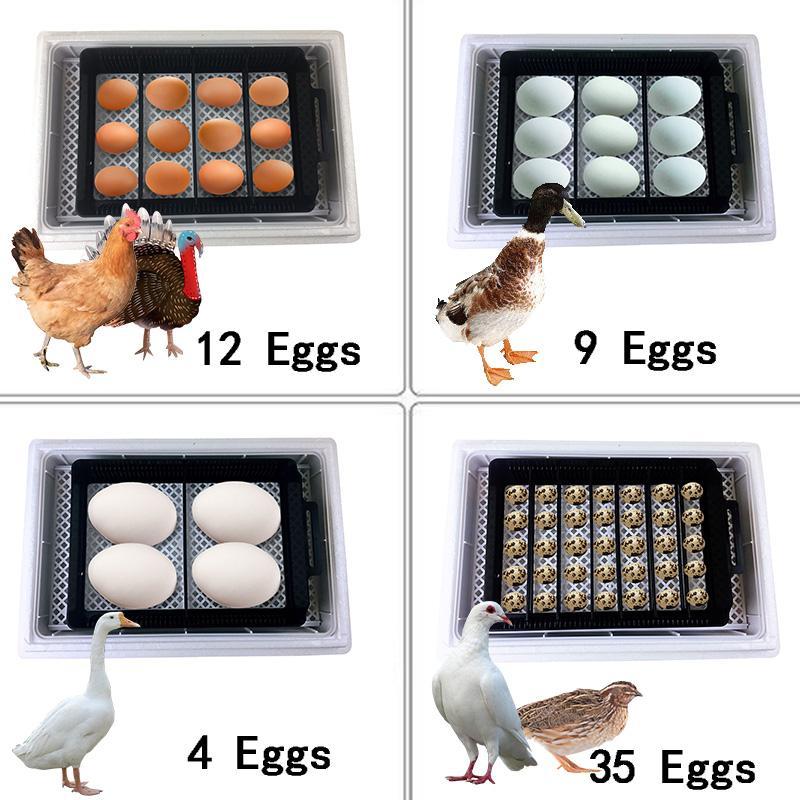 Features:
Promotes Embryo Health – We've made sure that your hatchlings have all the science it needs to stay strong and healthy throughout the incubation process. It comes with a built-in temperature sensing technology to notify you if the heat is rising faster than normal. Plus, we've fitted an inner temperating controlling system to provide better and precise air circulation.
Easy To Use – It's given that we want you to experience a stress-free hatching activity, so we guarantee that the EggMate is straightforward to use. All you need to do is add water to the incubator, pre-heat, and insert the eggs. You can also use the LED light fitted in the device for testing egg activity and fertility.
Built To Last – EggMate is built to last and consistently provide the right amount of warmth needed even after consistent use. Keeping the insides clean by wiping them with a fresh cloth is key to long-term use.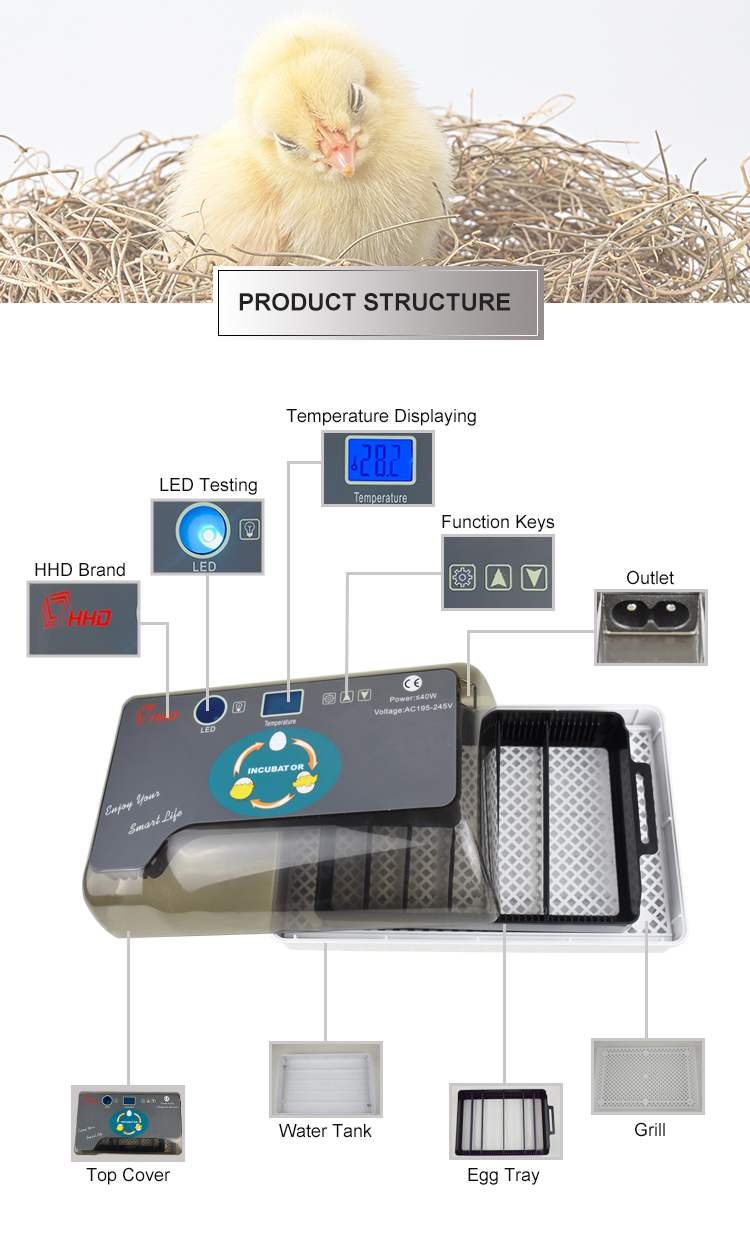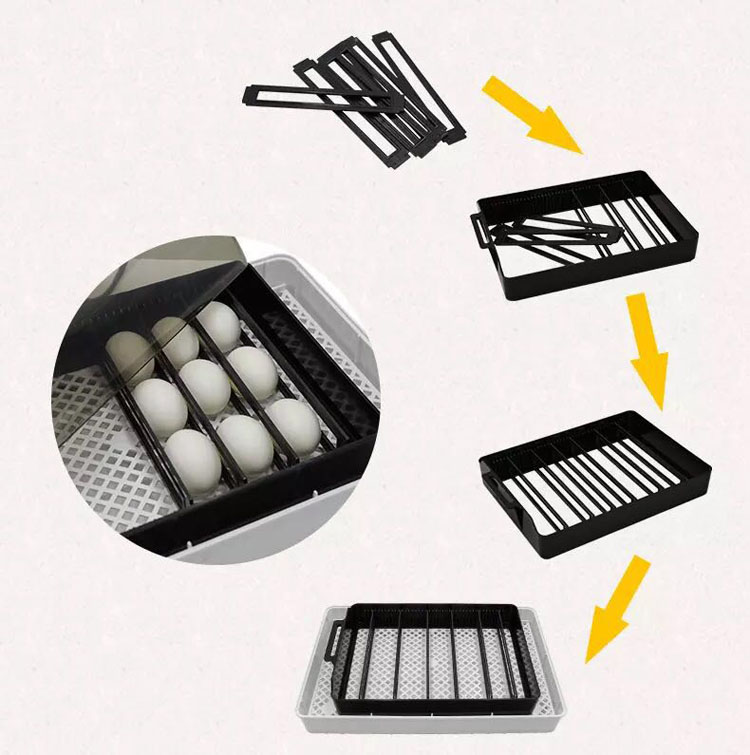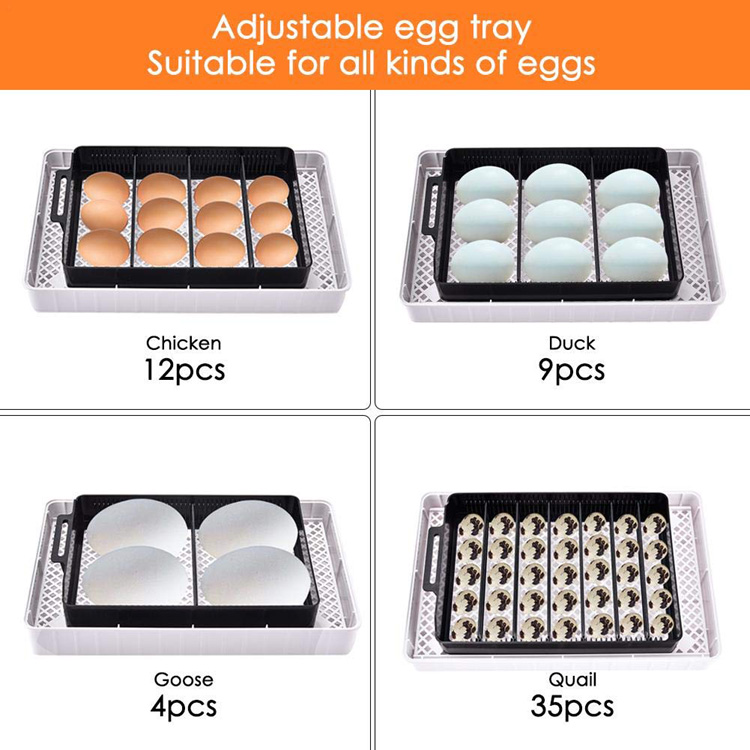 Update Digital Automatic Egg Incubator with Egg Candler
Our incubator is made of durable ABS raw material. It has an automatic egg rotation that simulates the original ecological chicken hatch mode. Bright, high-efficiency egg candler is excellent in monitoring the eggs' development. After the incubator has been running for a few days, you can use the led light to scan a bright light to see in the shells.

Specification
Color: gray + white.
Voltage:220 V.
Power: ≤40 W.
Size: approx. 32 x 21 x 11.7 cm.
Weight: about 1.2 kg.
Egg Capacity: 12 eggs, 9 duck eggs, 4 goose eggs, 4 pigeon eggs, 35 quail eggs.
Note
 The number of eggs is adjusted according to the size.
Adjustable eggshell; suitable for all types of eggs.
Why Should You Choose EggMate?
#1. Auto Turning
This feature increases the hatching rate significantly and the transparent design is convenient for you to observe the hatching of the eggs.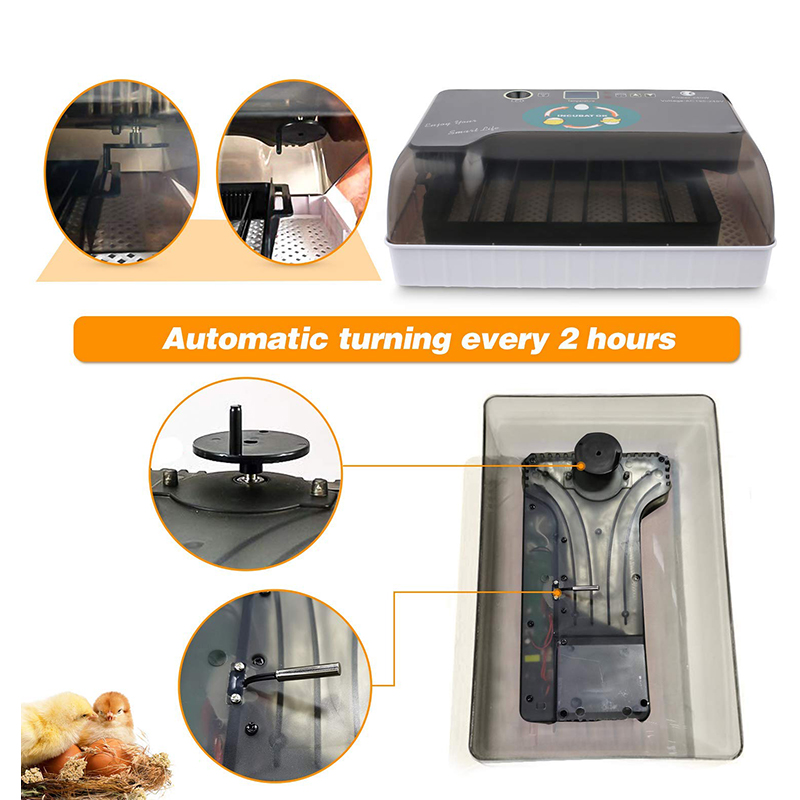 #2. Lightweight and Convenient
This means that the egg incubator can be set up in the office or home without taking up too much space.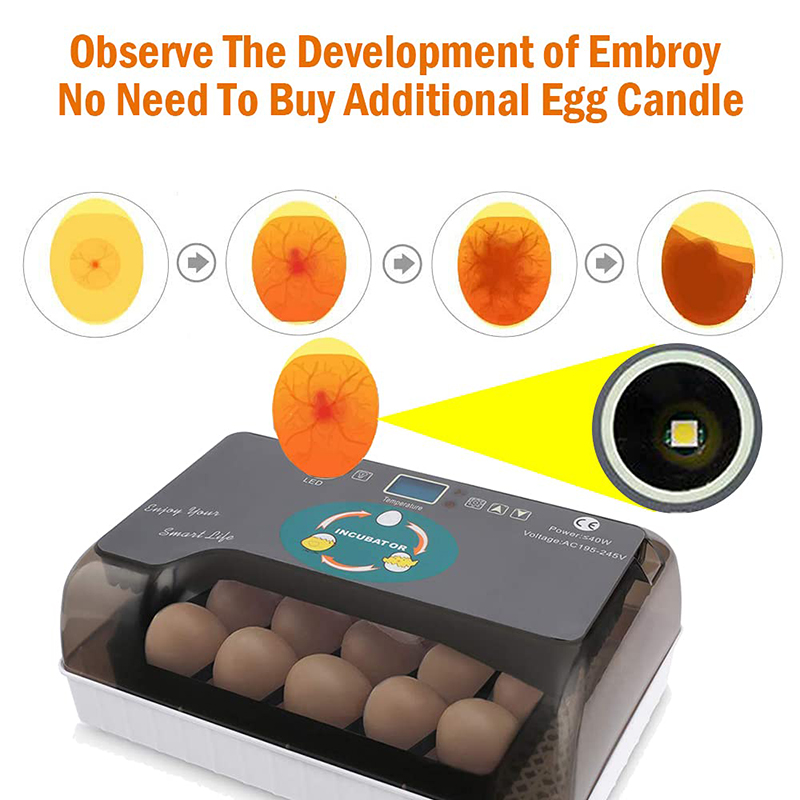 #3. Easy to Use
Simply insert the egg tray, put the freshly fertilized eggs, connect the egg incubator, set the temperature, add water, and close the lid.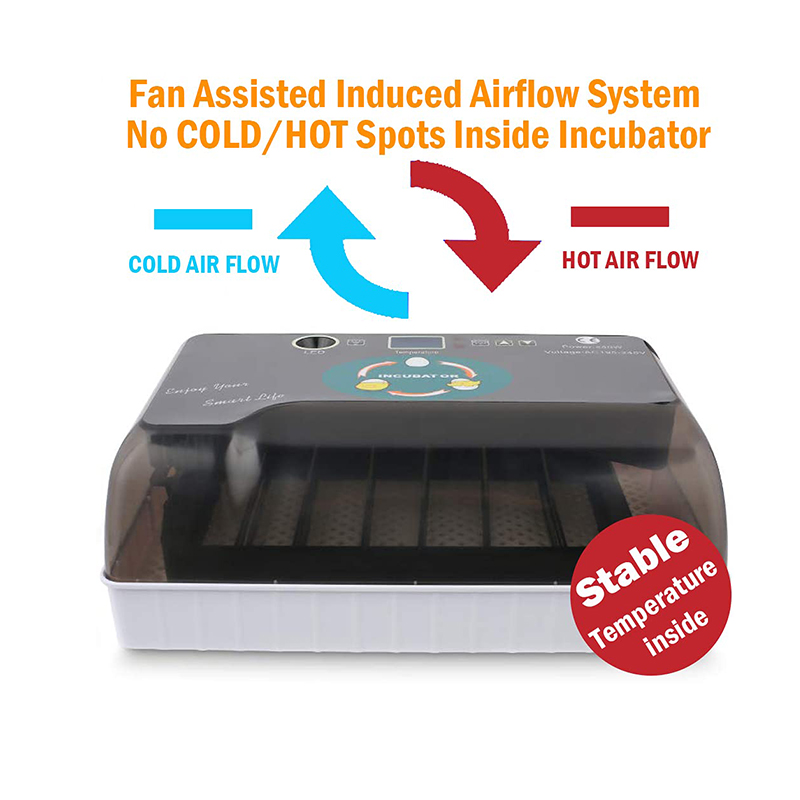 #4. Best Gift for Kids
This incubator is the perfect gift for children to learn more about the whole hatching process, cultivating children's curiosity.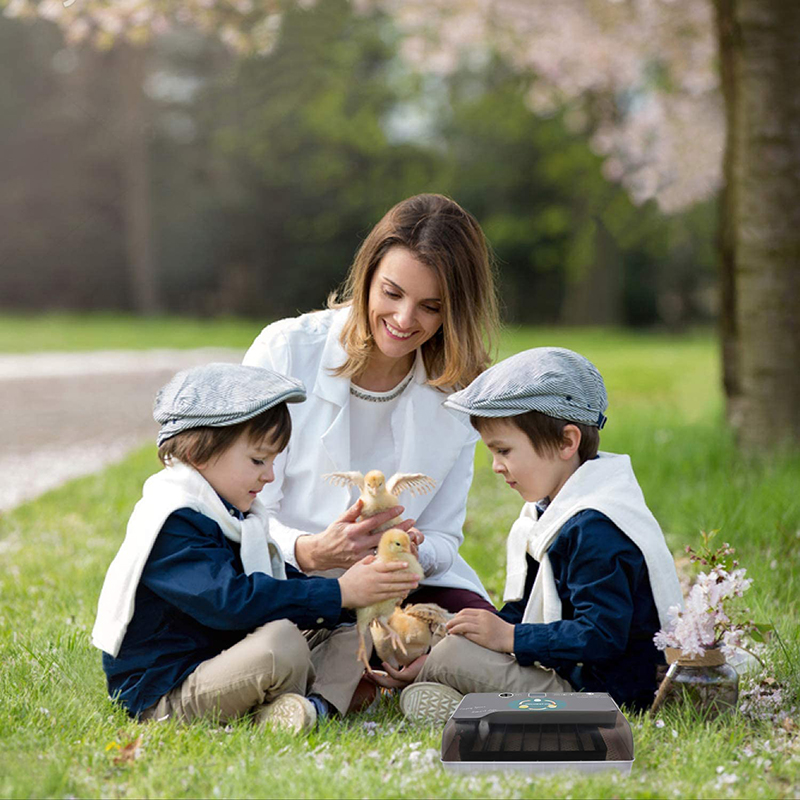 Package List
1 * incubator.
1 * power cable.
1 * user manual.