EggCo 7 Piece Automatic Chicken Egg Incubator And Hatcher
Looking for the perfect egg incubator that'll keep all your bird eggs nice & cozy? Our exclusive chick incubator was designed to heat up the eggs and keep them at proper temperatures so the baby birds could hatch at the right time.
Equipped with special temperature control technology, this quail egg incubator is fully adjustable when setting the right temperature for the eggs. Plus, our machine has the ability to run at a temperature between 18 degrees Celsius to 45 degrees celsius.
The best part of all, this quail incubator can be used for a wide variety of different bird eggs, ranging from chicken to duck to quail to pigeons and more. Very simple to use and convenient.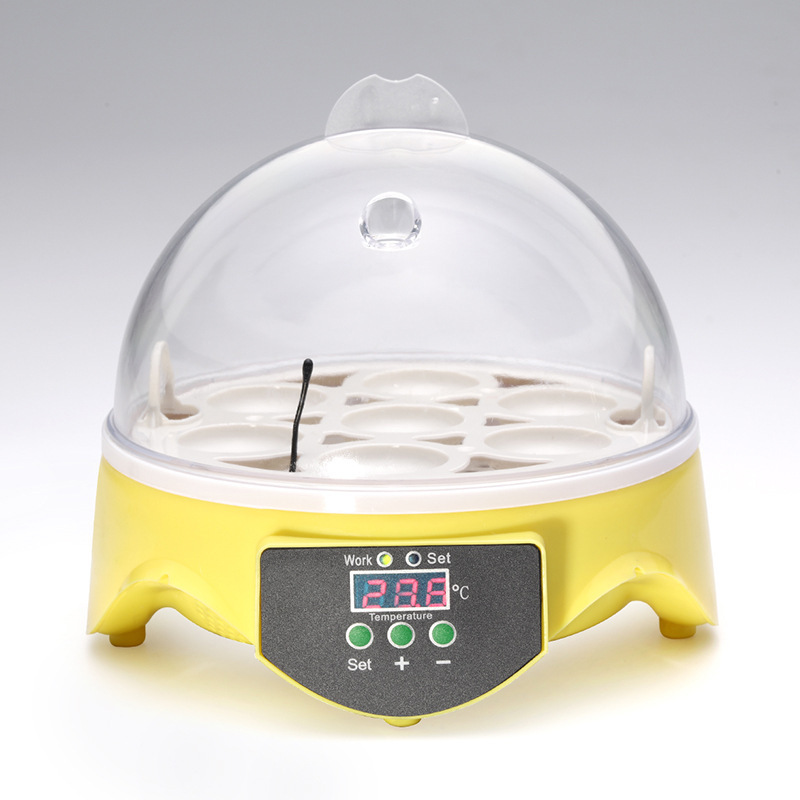 Why Should You Choose Our Incubator?
#1. Temperature Control
The digital display shows important information such as current temperature. Digital temperature controls allow for temperature settings and easy operation.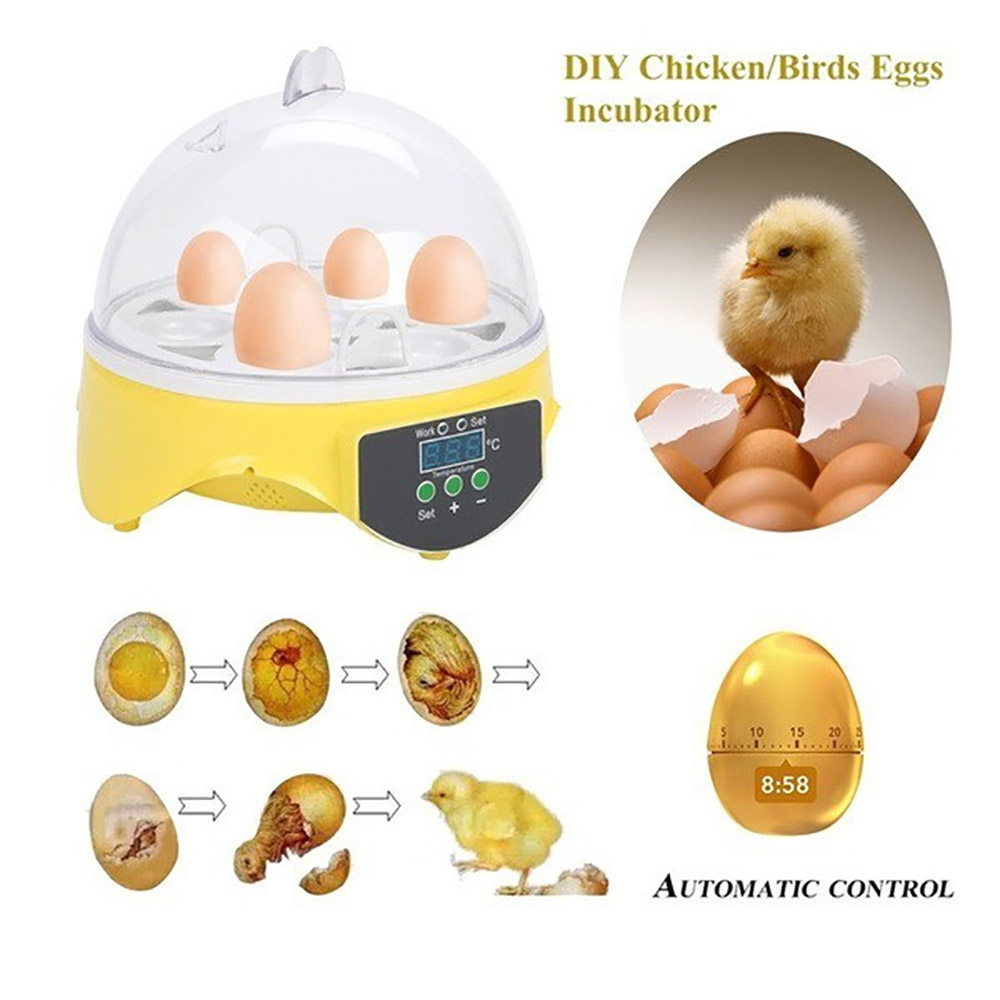 #2. Visible Design
With a transparent lid, you can observe the hatching processes at any time. It is easy to see the hatching condition and provide you the visibility to monitor the hatching process.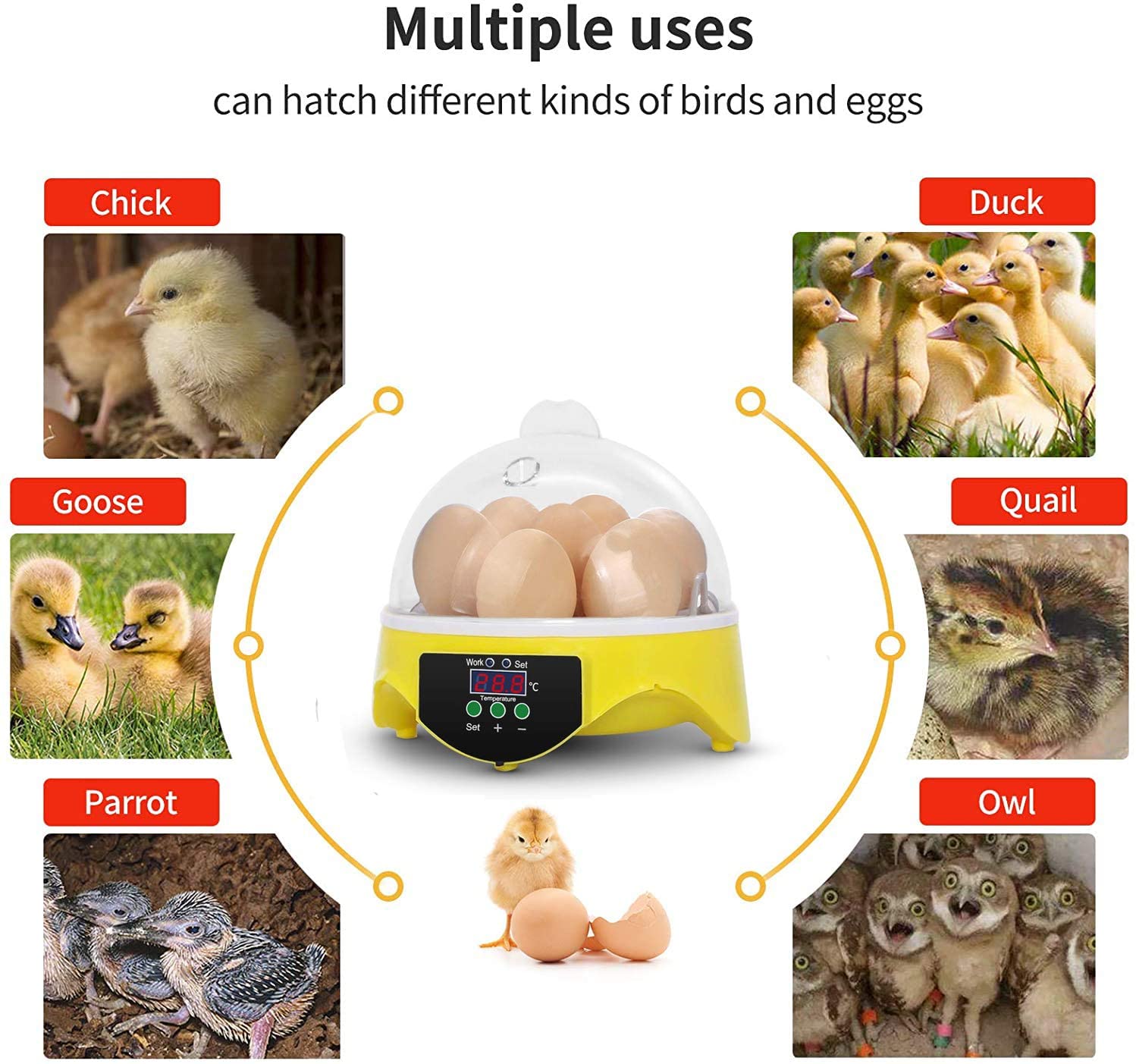 #3. Lightweight and Convenient
This means that the egg incubator can be set up in the office or home without taking up too much space.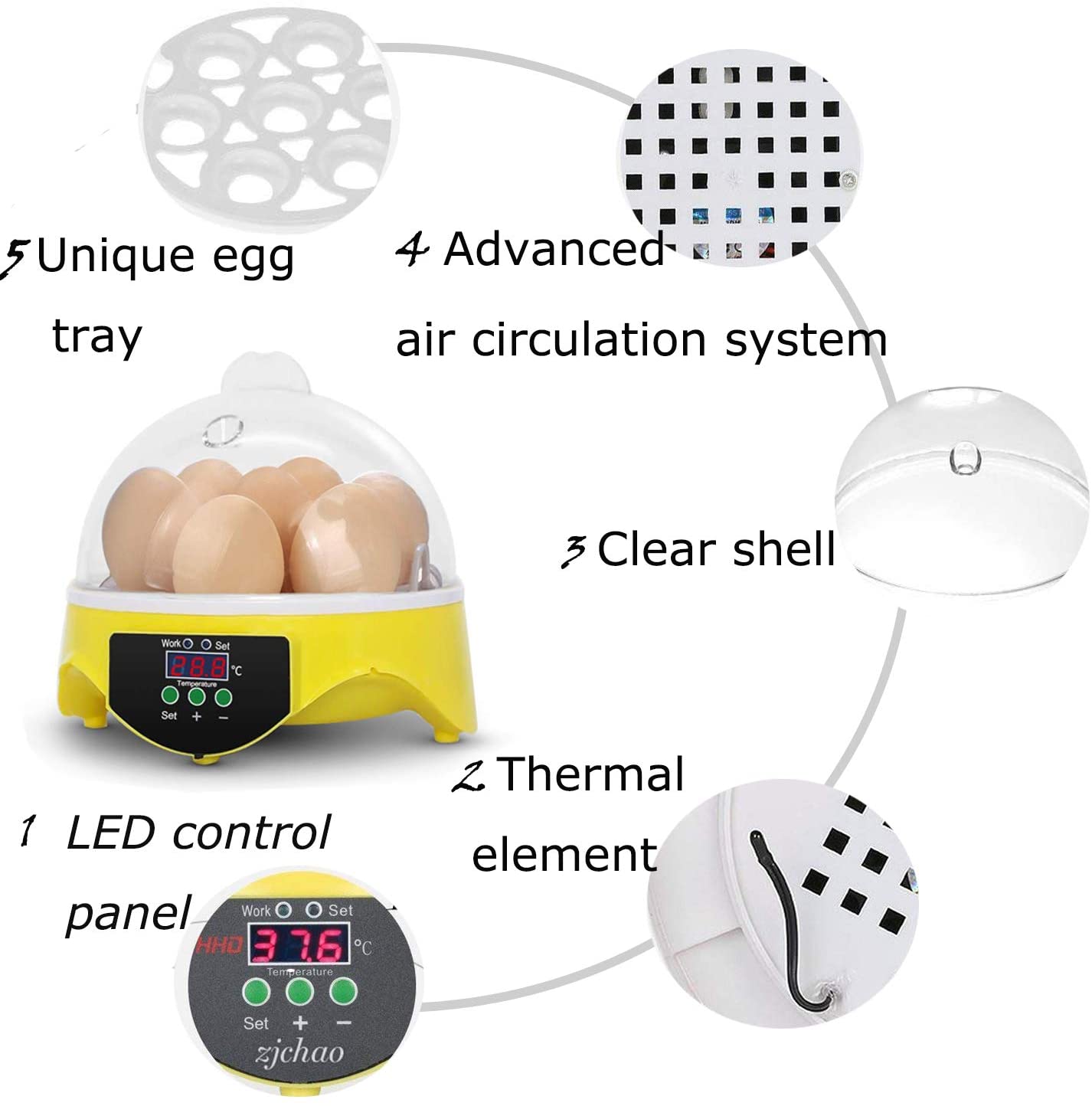 #4. Best Gift for Kids
This incubator is the perfect gift for children to learn more about the whole hatching process, cultivating children's curiosity.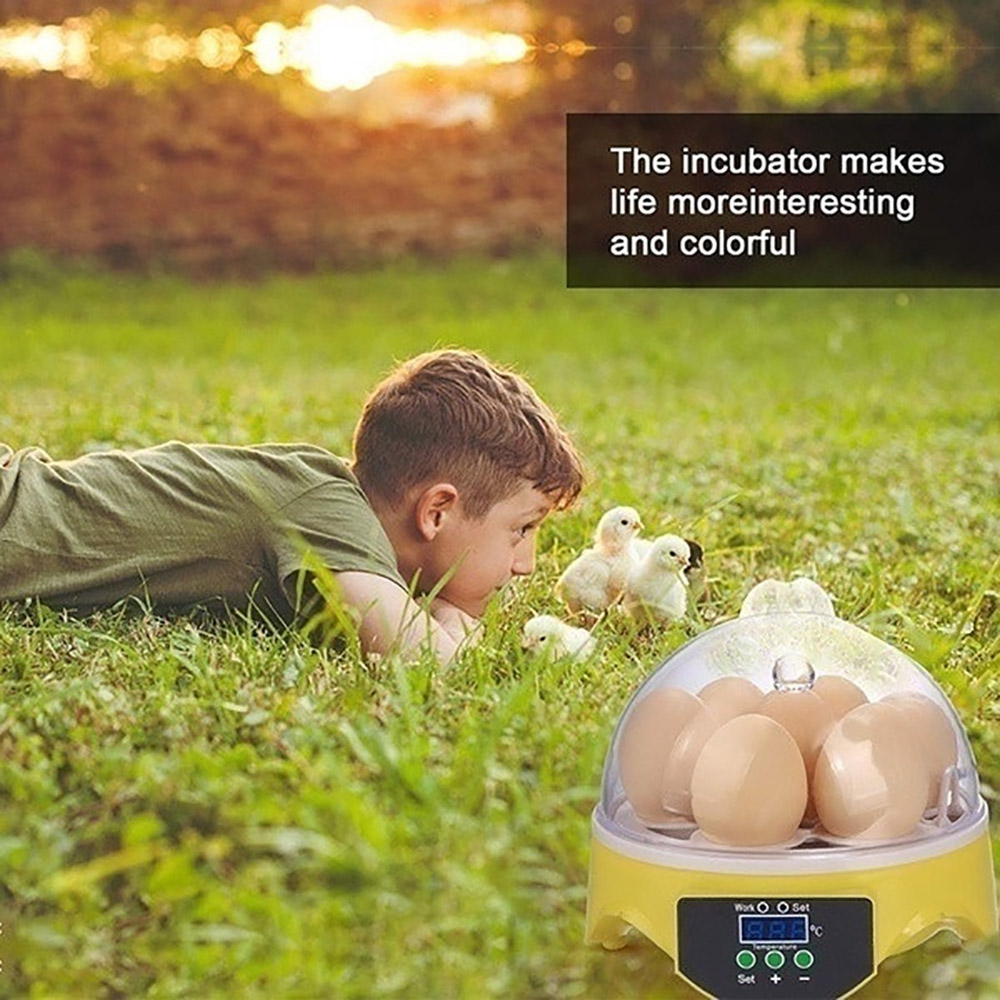 Features
Promotes Embryo Health – With built-in temperature sensing technology, this chicken egg hatcher gives off an alarm after it notices that the temperature is rising faster than normal. The inner temperature controlling system also provides better air circulation to ensure full diffusion of the warmth.
Easy To Use– Using our egg incubator is an effortless and straightforward task. Add water to the chick incubator, set a specific temperature, pre-heat it, and insert the eggs.
Built To Last– Simply put, this quail egg incubator was built to last. It's designed to consistently provide the right amount of warmth needed even after consistent use. Keeping the insides clean by wiping them with a fresh cloth is key to long-term use.
Specifications
Product size: 17.5*17.5*16cm/ 6.88 x 6.88 x 6.29 "
Net weight: 0.38kg
Gross weight: 0.55kg
Egg capacity: 7
Power: 20W
Voltage: 110V
How to Use
Please add water when you start to use it
Please preheat before the machine starts to work and check whether it's 38 degrees or not. If not, please set it to be 38 degrees according to Press-button Instruction.
Please check whether the two LED lights are on or not
Please turn off the power after preheating. Fill the water pan with water, put it under the egg tray, put eggs into the egg tray, then put on the machine's lid and turn on the power.