Professional Breadmaker with rich experience in the kitchen
A revolutionary heating element built into our DailyBun Bread Maker changes how you can bake bread at home. With perfectly browned crust every time, anyone can be a master baker. From novice to expert, any home baker can now take advantage of our most technologically advanced bread maker, loaded with menu settings and options for the ultimate versatility.
Multifunction and Bake a Variety of Recipes
For a basic bread recipe, add in measured ingredients, close the lid, make a selection from the user-friendly LCD control panel, and our DailyBun Bread Maker will take care of the rest. Choose from three crust shades—light, medium, or dark—and from 13 pre-programmed settings that consist of Basic, Basic Wheat, Basic Dough, Quick, Quick Wheat, Jam, and Cake.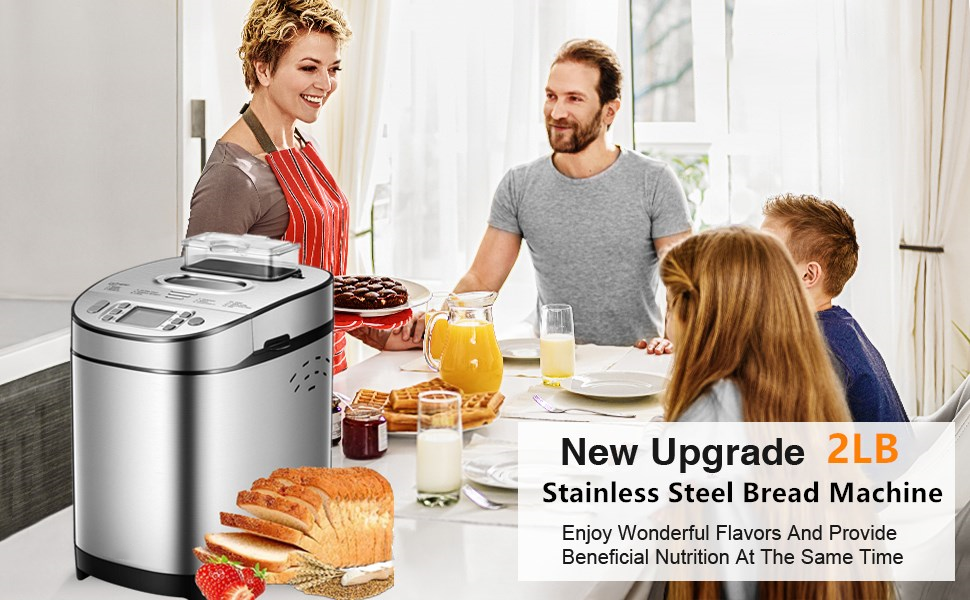 Features:
🍞 【2 LB Large Capacity & 13 Program Including Gluten-free】– The DailyBun is a 650 watts bread maker with up to a 2.0-pound loaf capacity is ideal for larger families. Developed with nutrition in mind, the DailyBun settings include gluten-free, quick bread, sweet bread, and cake—an audible reminder for adding fruits and nuts.
🍰 【Intelligent Fruit Nut Dispenser & Non-stick Pan】 – The detachable fruit nut dispenser releases the ingredients automatically at the optimum time. The pan is designed to make the bread evenly baked and easy to clean.
⏰ 【13H Timer & 1H Automatic Warm-keeping Function】– Our bread maker comes with a 13-hour programmable baking timer [Timer, 1-Hour Automatic Keep Warm, 15-minute Power Interruption Recovery] that ensures fresh bread anytime. The convenient viewing window also allows you to control the bread-making process at any time.
🍕 【Large LCD & Stainless Steel Design】– The large LCD and intuitive button controls ensure easy operation. A stylish, sleek stainless steel design blends in well with any kitchen.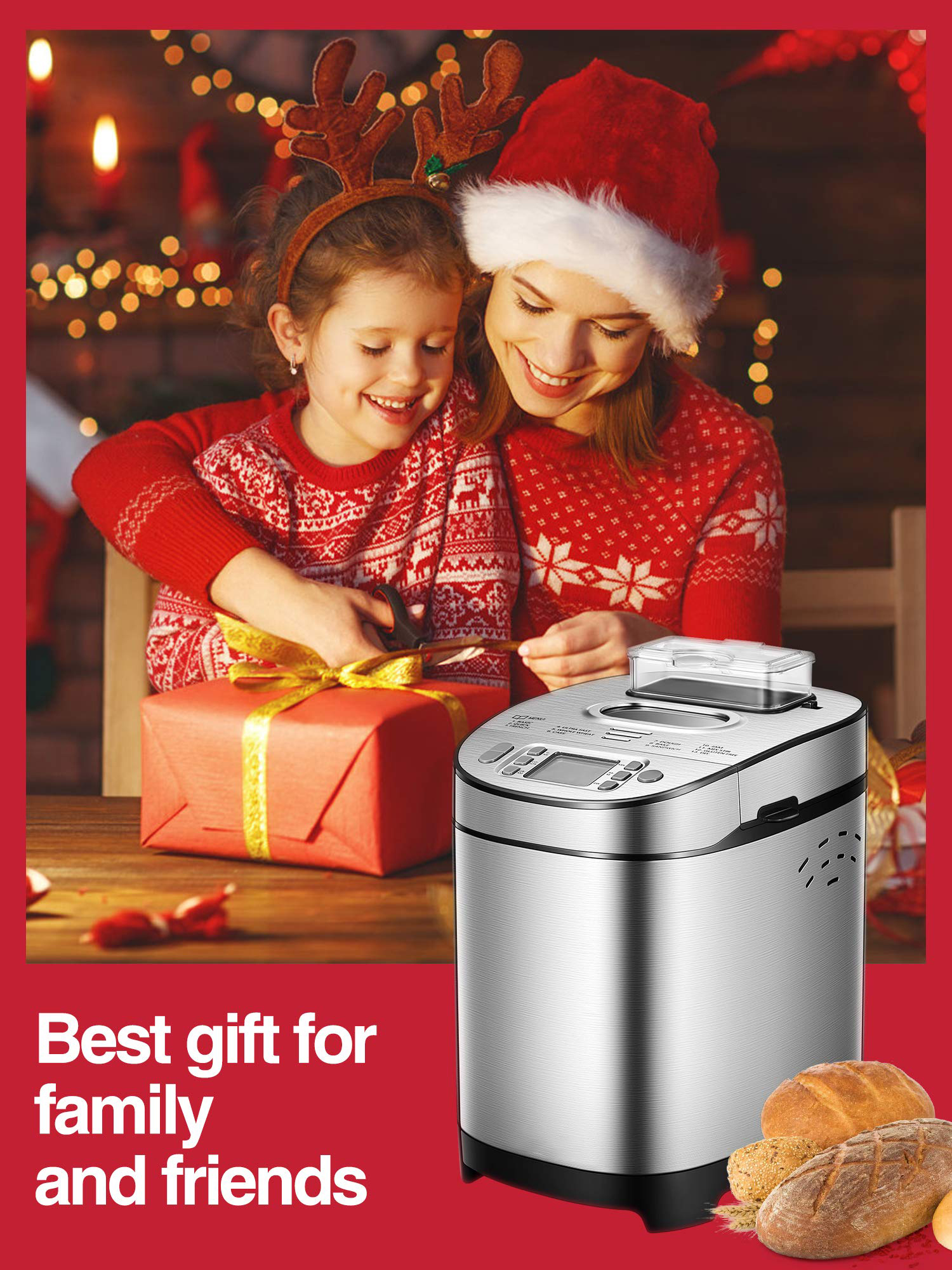 Viewing Window
The DailyBun's viewing window is beneficial during the baking part of the cycle because you can keep track of the crust.
LCD Display
Large LCD and intuitive button controls allow seamless and easy operation. It gives a buzzing alert when fresh bread is done baking.
Removable Pan
The removable, non-stick bread pan makes clean-up much easier. The non-stick coating prevents the dough from sticking to the pan.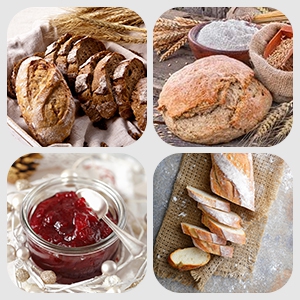 Intelligent Dispenser
The detachable fruit nut dispenser releases the ingredients automatically at the optimum time.
Powerful Kneading Motor
The DailyBun comes with a powerful AC motor that keeps strong dough kneading. This saves time and effort and ensures the bread is softer and delicious.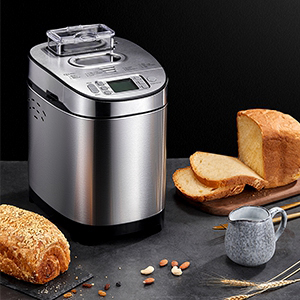 Safe & Durable Bread Pan
A Five-Layer Stretch Bread pan makes the bread evenly baked. It's 100% made of Food-Grade Material that is absolutely free from chemicals. Non-stick, easy to clean.
Now or Later
Our DailyBun's "Expressbake Setting" allows you to bake bread in less than an hour. Or, you can use the 13-Hour Delay Timer so that you can wake up to freshly baked bread in the morning.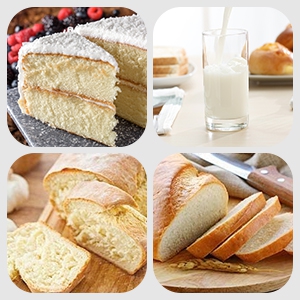 Everything You Need
Our impressive bread maker has everything you need to start the day with a nice crust. The DailyBun comes with a double-ended measuring spoon, a measuring cup, a kneading blade, and a metal hook. All of these accessories are included in the original package of the DailyBun Bread Maker.
Package Include: