BreadXpert, the Best Bread Maker Machine. Make Delicious, Fresh Bread At Home
Experience our most in-demand and the best bread maker today—the BreadXpert. With the fast-paced world and ever-changing people's preference for health-conscious diets, bread makers have become one of the hottest selling products for home and kitchen appliances.
Nowadays, we tend to look for ways on how we can simplify things to save time. So, we invented the BreadXpert to simplify baking bread at home, regardless if you're a beginner or expert. Thanks to our passion for bread making and the availability of modern and compact appliances, we have successfully created the best bread-making machine to tend to everyone's different needs of fresh and delicious loaves and bread every day.
Make breakfast matter and easier with BreadXpert!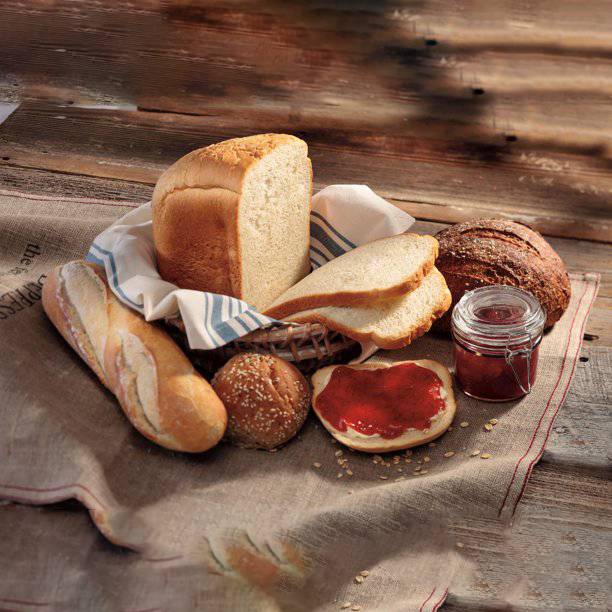 Key Features:

The BreadXpert Bread Maker

is equipped with automatic fruit and nut dispenser with 3 crust options and makes two different size loaves: 1.5 lbs and 2 lbs.

This

best bread maker machine

is dishwasher-safe; non-stick bread pan & kneading blade

13-hour programmable delay timer and a 60 minute "keep warm" function

Monitor the bread-making progress from above with the transparent viewing window
Specifications:
Number of Settings/Programs: 2

Stove Type Compatibility: Electric


Manufacturer Color: White



Energy Star: Compliant

Number of Speeds: 6

Loaf Size: 2 lbs

Cooking Method: Bake

Number of Trays: 6

Food Compatibility: Fruit

Power: 500W


Dough/Bread Type: Gluten-Free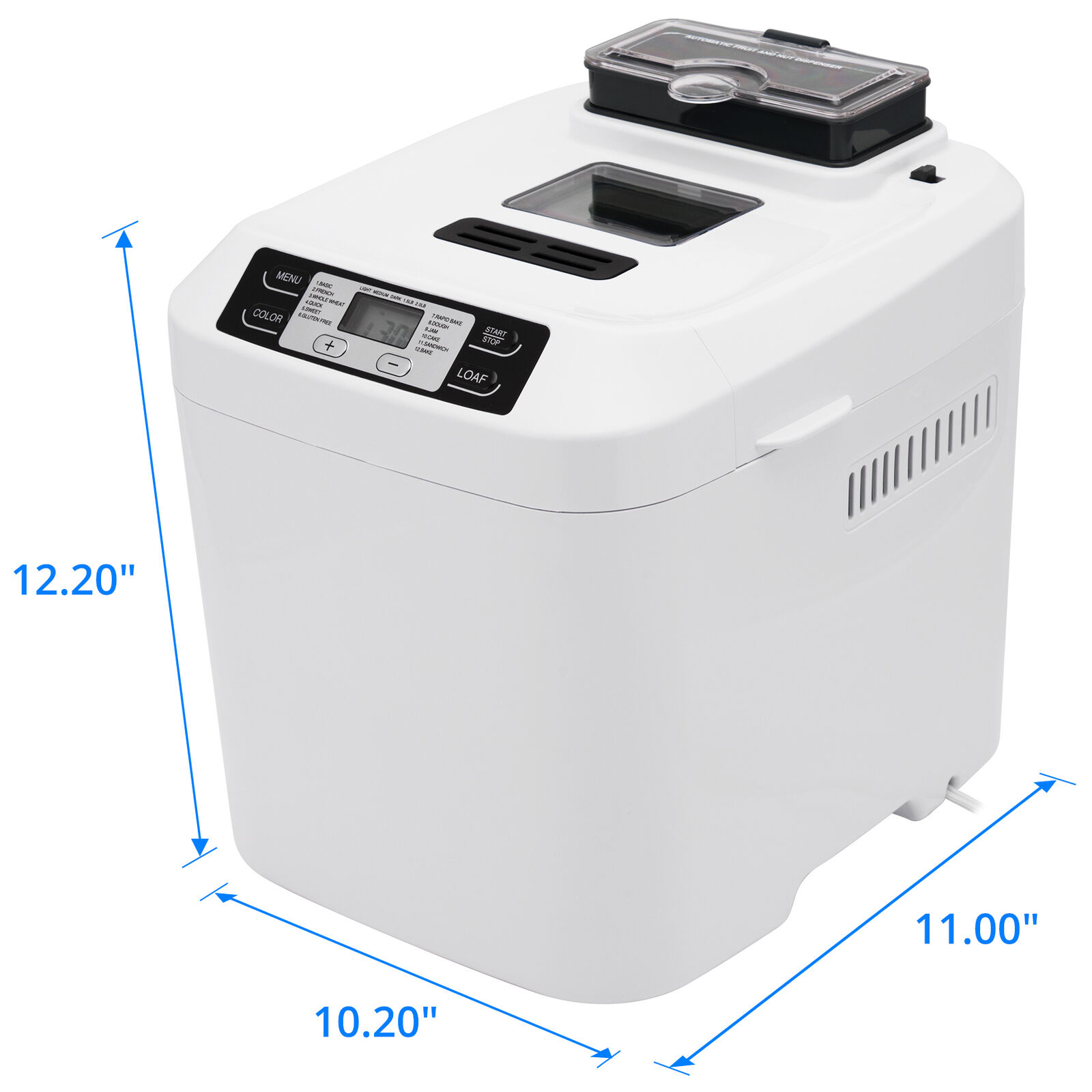 What makes the BreadXpert different than other brands?
Choose Your Loaf Size. With BreadXpert, you can choose the loaf size according to your family's needs. Serve them with fresh and warm bread every day, either in 1.5 or 2 lbs loaf sizes.
Three Crust Options. Choose the crust style that you desire: light, medium, or dark. Enjoy bread with a perfect crisp flavor.
13-hour Programmable Delay Timer. Designed with a delay timer of up to 13 hours. Prepare the ingredients and have them done on your schedule before serving. This feature is PERFECT for families that are always on the go.
Top Viewing Window. Monitor the bread-making progress from above with the transparent viewing window. With this support, you can make bread-making an enjoyable family activity.
Package Contents:
1* bread bucket
1* measuring cup
1* measuring spoon
1*Hook fork
1* blade
1*Manual