Playing with Water Has Never Been More Fun with the Durable, Non-Slip, Easy-Drain, Easy Set-up AquTee Educational Splash Pad for Outdoor Use!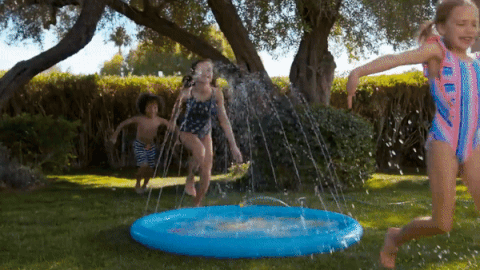 The Splash Pad That Gives More Fun to Kids, and More Peace of Mind to Parents
Taking a break from gadgets? Kids wanting to go outdoors for a change? Temperatures rising and you just want to enjoy a cooling activity in the backyard? Splash pads are a great, low-maintenance product to bring back the fun to the outdoors.
The AquTee splash pad is truly an elevated and improved product that now features more pad durability, increased safety with its non-slip features, less stress with an easy-to-install and easy-to-maintain design, adjustable sprinklers, and education icons and images! Now your kids can celebrate the others even more with the AquTee splash pad.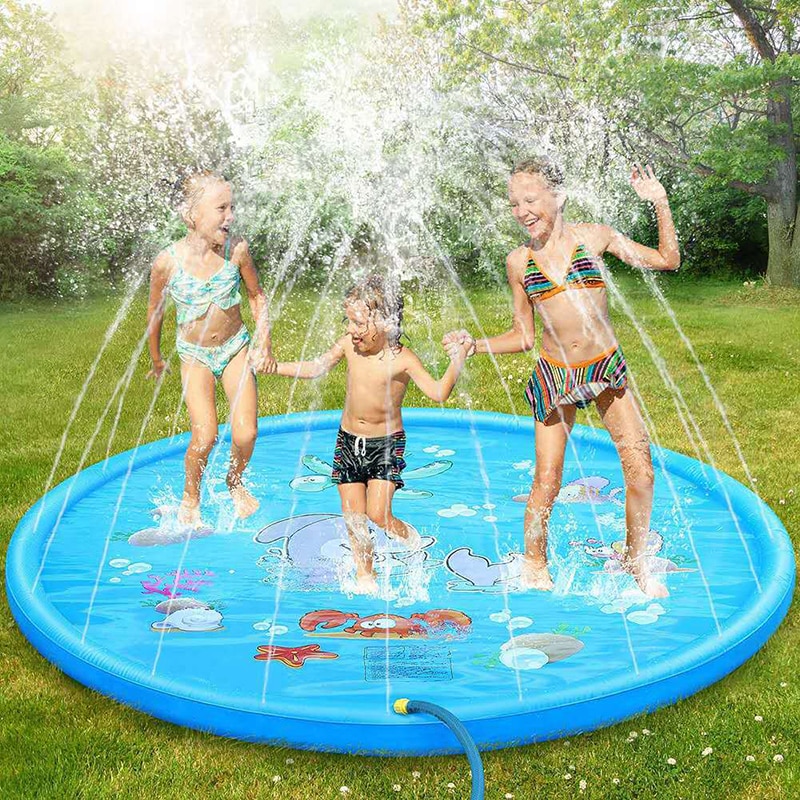 The AquTee is For You If…
You want a decent-sized splash pad for the yard. Featuring a diameter of 67′, the AquTee offers just enough size for both small and big yards. 2-3 kids can enjoy it at the same time.
You're all about splash pads that are durable and does not easily break after several uses. The sturdier, more durable PVC material prevents any punctures and tears from happening easily.
You want splash pads for all ages. The AquTee works from 1 year old to 14  year old.
You want a splash pad with secured nozzle. Your kids can enjoy more without wasting water. The nozzle of the AquTee is designed to really hold various types of hoses properly.
You prefer a splash pad that doesn't slip or move too much. The non-slip base of the splash pad offers enough traction especially when placed on the grass.
You hate molds so you want one that's easy to install and maintain. The easy-tilt, easy-drain AquTee prevents molds and mildew from happening. The AquTee is easy to maintain, too. Simply connect the hose to the water nozzle and the pad will inflate on its own.
You are all about non-toxic materials. The splash pad is guaranteed safe with materials that are BPA-free and non-toxic.
You want the pad to be fun and educational. The AquTee also includes educational illustrations for kids to learn while they are playing.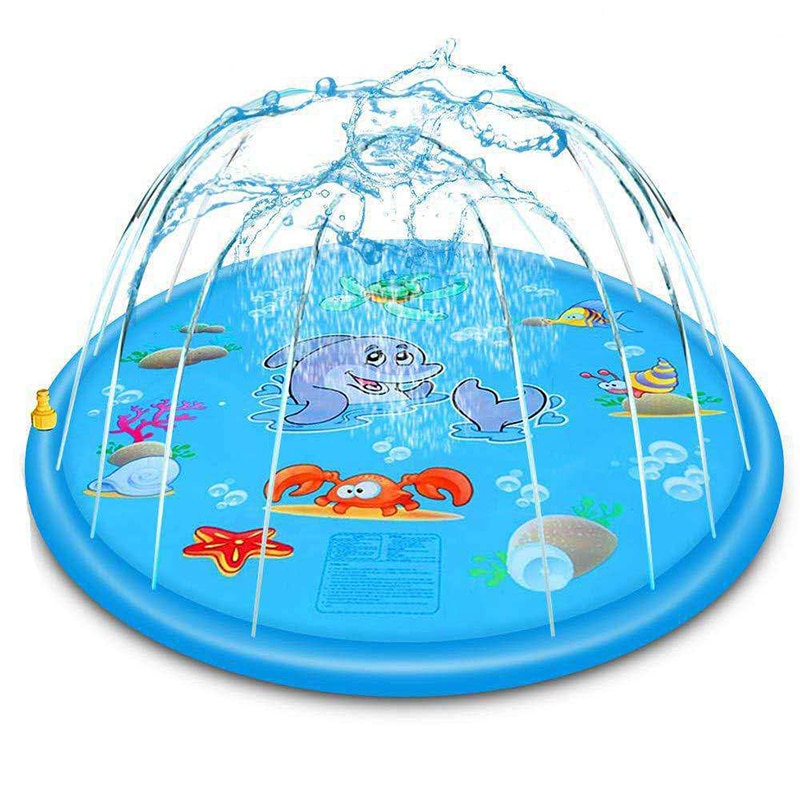 Easy to Use
Our splash pad fits All Standared Garden Hoses. Just plug it to a garden hose or PVC tubing, simply adjust water pressure.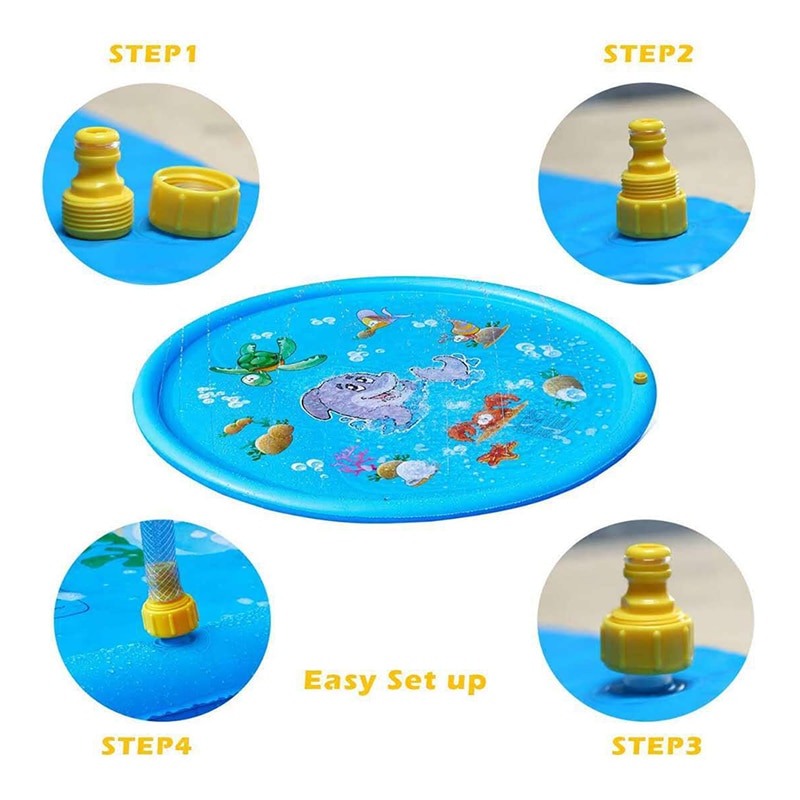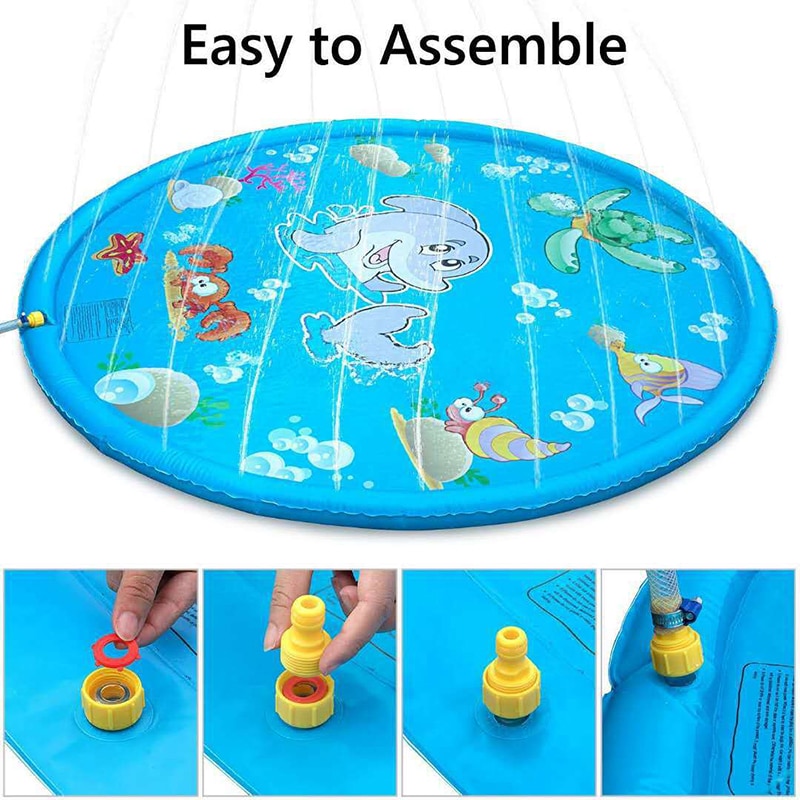 Outdoor Blast – Kids Sprinklers
Kids sprinkler for outside — best summer outdoor toddler toys to have hours of fun. Little ones kids be thrilled to play in the sprinkle and spray.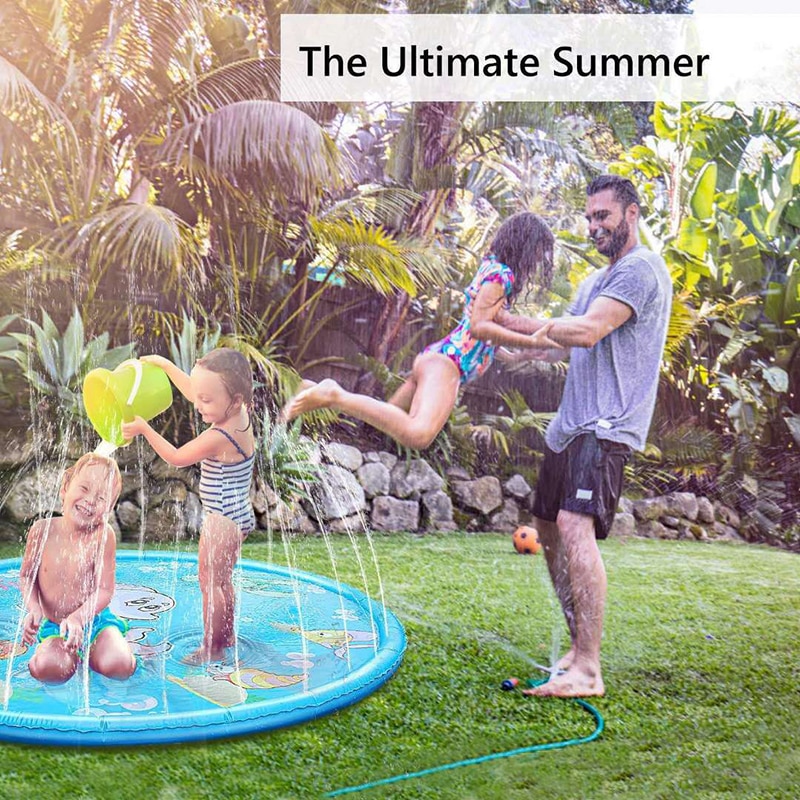 Play With Your Friends
A great summer activity and is fun and large enough to host family and friends. Perfect for swimming pool party, beach, home garden, outdoors.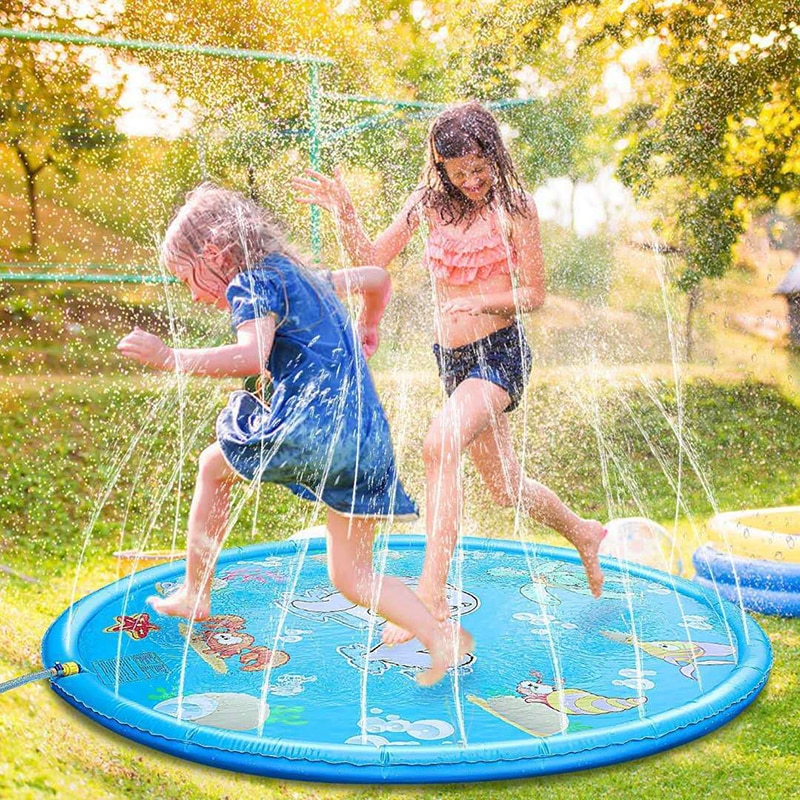 Promote Baby Healthy Development!
In an environment full of colors, shapes, sea-world animals and more, homlory baby pool fosters your youngster's healthy development!
Stay Away From Indoor Screen Toys
The splash pad is a good choice to let your kids stay away from indoor screens toys. With this water sprinkle, your kids will enjoy endless fun in this hot summer. Just take them home, your kids will definitely like it.
NOTE: Please put the small waterproof ring into hose connection, so it can't leak water

Specifications:
Material: PVC(Safe for Kids)
Pattern: Sea World
Color: Multicolour
Shape: Round
Diameter(After Inflated): 170 cm
Executive Standard: EN-71
Package Include: