Splash Pad Without the Headache: SplashBree Now Comes with an Easy Set-up, More Durable PVC Material Tested for Tear and Punctures, Adjustable Sprinklers, and an Easy-Drain Design That Keeps Molds Away!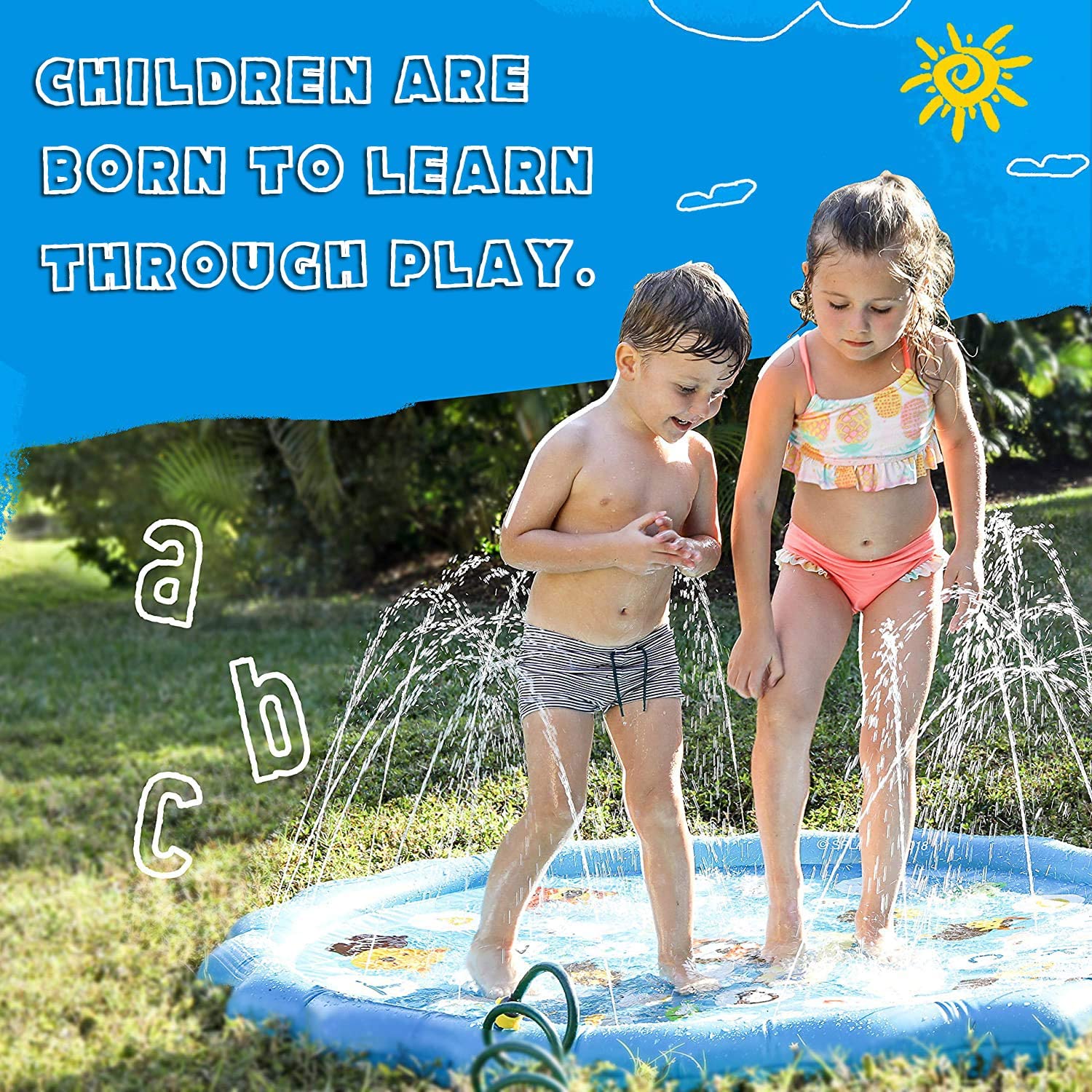 SplashBree Durable Splash Pad with Adjustable Spray Height – Caters to All Ages!
Are you looking for a splash pad that caters to your little ones? Do prefer splash pads that are safe and enjoyable even for small kids? The SplashBree features that design – it comes in the right height that's safe for kids. With increased durability in its materials, better nozzle design, and a 100% child-safe build, the SplashBree is great for your kids who love to play and learn in the outdoors.
The SplashBree is For You If… 
You're looking for a splash pad with adjustable sprinklers. 
You want a splash pad that is safe for all ages. 
You want one that combines learning and play. 
You want a splash pad that does not give you the nozzle problem and the muddy puddles.
You prefer a splash pad that works for all ages. 
You're looking for a splash pad that is durable. 
You want a splash pad that is easy to clean and maintain. 
You want a splash pad that is easy to install.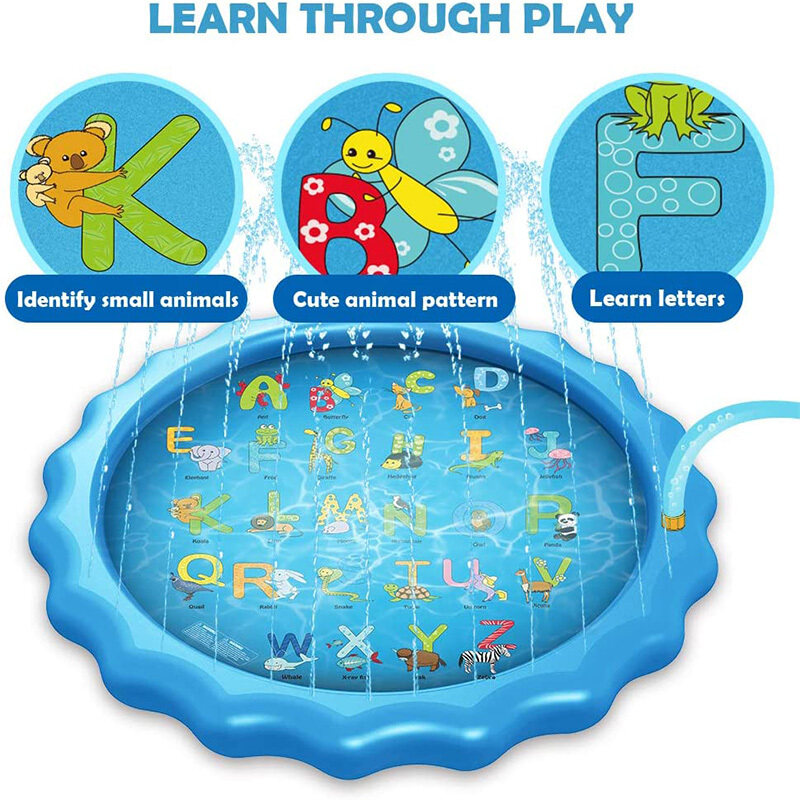 Adjustable Sprinklers To Give Fun for All Ages
The SplashBree comes with adjustable sprinklers that can shoot up from low, mid-height, and high. This feature allows kids as young as 1 and as old as 10 to enjoy the splash pad. Parents can join in, too.
Guaranteed Safe Design for Kids
The SplashBree has an ASTM, CPSIA certification for its child-friendly design. The splash pad is safe for kids to use that even occasional bumps and falls won't be too serious.
Durable Anti-Tear, Anti-Puncture Material
Hate it when your splash pad gives up after several uses? The SplashBree comes with a PVC material that is 25% thicker than the ordinary ones. The added thickness will prevent any tears and punctures from happening while your kids are playing.
Easy to Set Up Splash Pad
Ready in 5 minutes, the SplashBree does not come with complicated set-up processes. All you need to do let the water do the inflating.
Easy Drain Design Keeps Molds Away
After every use, you can easily drain the water away from the SplashBree. The easy-drain design allows every drop of water to smoothly roll out from the pad, preventing any mold growth from happening.
Improved Nozzle – Keeps Muddy Puddles Away
No more leaky, squeaky nozzles. The improved nozzle now fits all types of water hoses properly to prevent leaking from happening.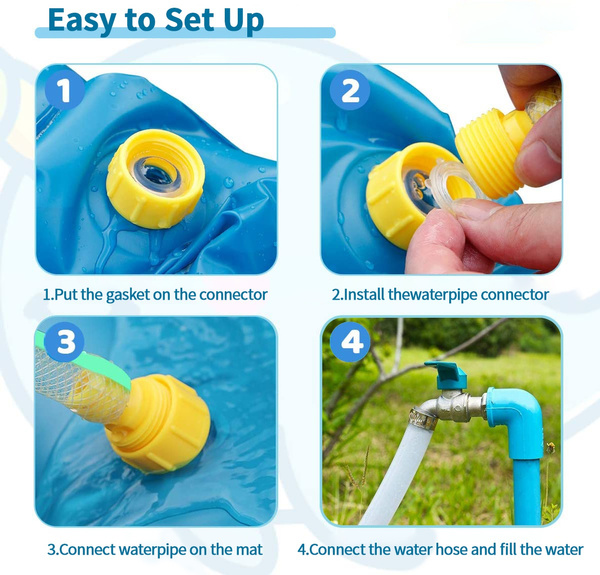 Specifications:
Material: PVC
Shape: Round
Size: 67 inch
Package dimensions: 7.6 x 6.38 x 2.64 inches
weight: 1.2 pounds
Warm tips:
Keep away from fire and other sources of heat.
Do not scratch the mat with a sharp item.
Do not expose the mat to sunlight for a long time.
Use it on a grassland, not cement due to a slip hazard
It will be better to add a non-slip mat under the splash pad.
Package Included: