Boost Outdoor Fun with the CuddlePuddle – a Splash Pad with Adjustable Sprinklers, Leak-free Nozzle, Ultra Durable Material, Cute Prints, and Non-Slip Design!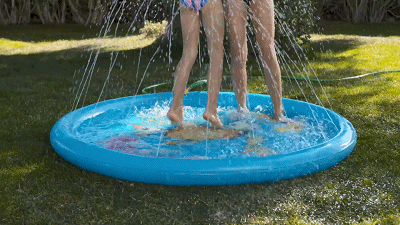 Now comes a safer, better, more durable, and kid-friendly splash pad for outdoor fun!
Exposing kids to fun outdoor activities increase their ability to learn. Splash pads have become a popular option for parents who want their kids to shift their attention to activities that make them learn and move. However, parents have small hang-ups when it comes to these best-selling kids' stuff. There's the durability issue, the efficiency, and even safety.
Parents can now breathe a sigh of relief – the CuddlePuddle splash pad is a new and improved product that features better design and more durable materials; helpful images for learning; a safer anti-slip base; adjustable sprinklers for all ages; and easy-to-maintain build that prevents the proverbial mold problems!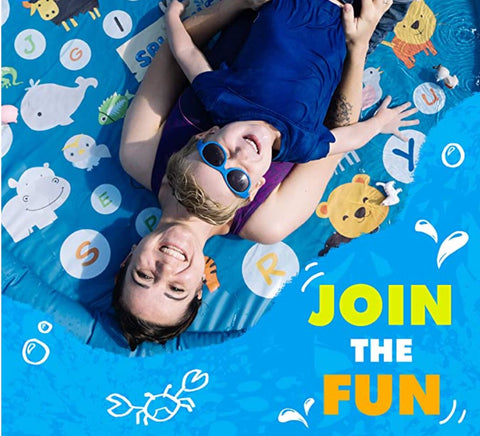 The CuddlePuddle Splash Pad is for you if… 
🏖️ You're done with flimsy, easy-to-break splash pad. Isn't it frustrating when your splash pad breaks after just several uses? Wasting money is no fun. The CuddlePuddle is made of high quality and durable PVC material. The splash pad also includes double edge sealing that can hold up water and impact.
🏖️ You hate leaky nozzles. Splash pads commonly come with nozzles that can't hold up the hose. This leads to leaking. The CuddlePuddle comes with a more stable water connector to ensure water hoses will remain in place.
🏖️ You want a slip-proof splash pad that keeps your kids safe. The CuddlePuddle comes with a material that has increased traction when placed on the ground and on the grass.
🏖️ You're looking for a splash pad with the right size for your small yard. The CuddlePuddle comes with a diameter of 67″ – an ideal splash pad even for those with smaller yards.
🏖️ You want molds to never ever get into your splash pad. Ugh, molds are the worst! This is why the CuddlePuddle is a great buy because it's easy to maintain, and provides a design that keeps water out completely when not in use. You can be confident that no molds are growing inside your sprinklers.
🏖️ You want a splash pad where kids can play and learn. You want playtime to be educational for your kids. The splash pad comes with education images to help kids learn.
🏖️ You want a durable splash pad you can store anywhere. Storing when not in use is easy with the CuddlePuddle splash pad.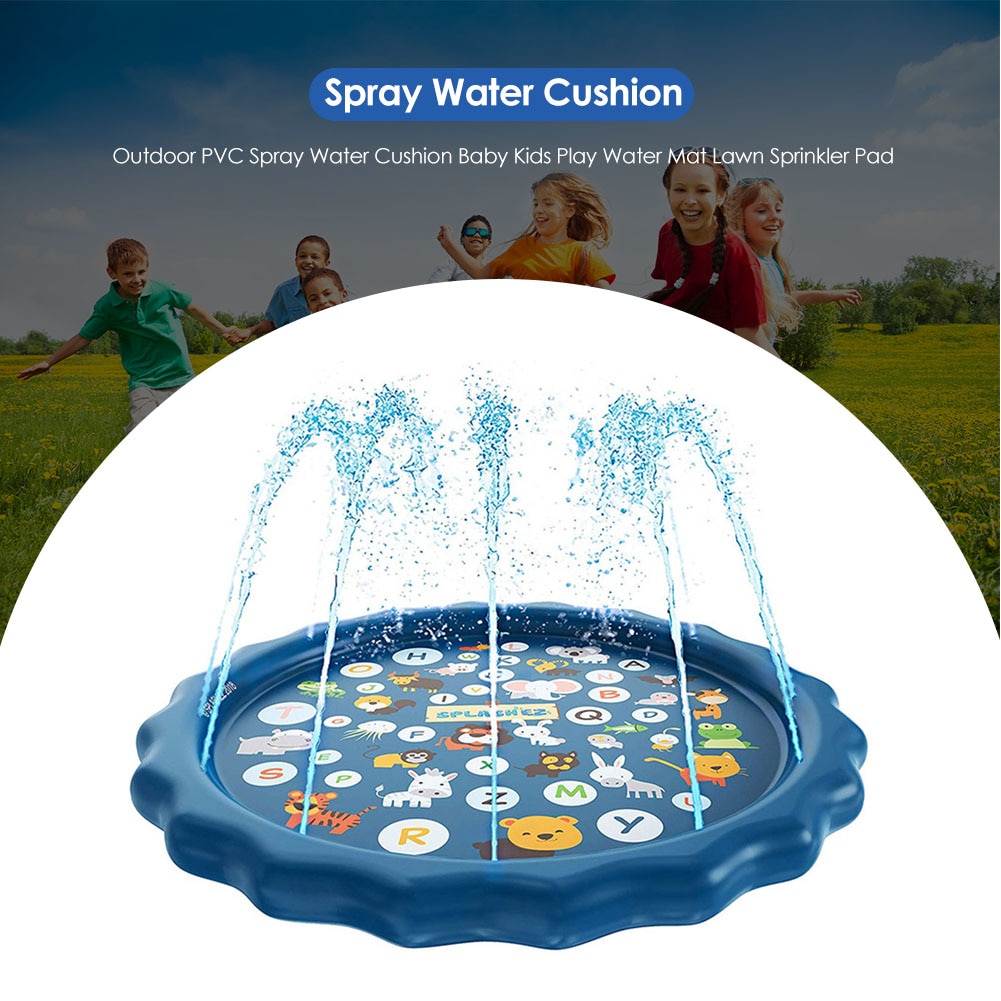 CuddlePuddle Splash Pad Features
Made with high quality PVC with double-edged sealing for better durability. You can be ensured that the PVC material used for the splash pad can hold up both water and body weight. It won't break easily.
Improved stability for water connectors – no more leaking nozzles! The nozzle features a non-slip, firm grip design that holds water hoses in place.
Adjustable sprinklers for different ages. Kids  can enjoy the sprinklers for of this splash pad! You can easily adjust the sprinklers into 3 levels.
Easy set-up for outdoor use. You can install the CuddlePuddle in just 4 easy steps. This does not include inflating anymore. Just put the hose to the nozzle and the water will inflate the splash pad.
Improved safety and stability with high quality base material. Worried about your kids slipping? The improved base of the splash pad will prevent slips and movement especially when kids are playing and running.
Comes with easy-drain design to prevent molds from building up. The easy-drain design makes it easy to drain the water out completely. You won't have
Includes images for learning designed by child educators. Play and learn and is easy with CuddlePuddle. The images feature alphabets and animal icons for your kids to learn.
BPA-free splash pad that's safe for kids. The splash pad is made from BPA-free material that is 100% safe chemical-free and toxin free.
Tested for quality and completeness before it is shipped out. Frustrated about damaged and incomplete deliveries? We recommend the CuddlePuddle. The splash pad is puncture-tested to ensure it's delivered without holes, tears, or leaks. We also make sure to check each package so you can be ensured no piece is missing.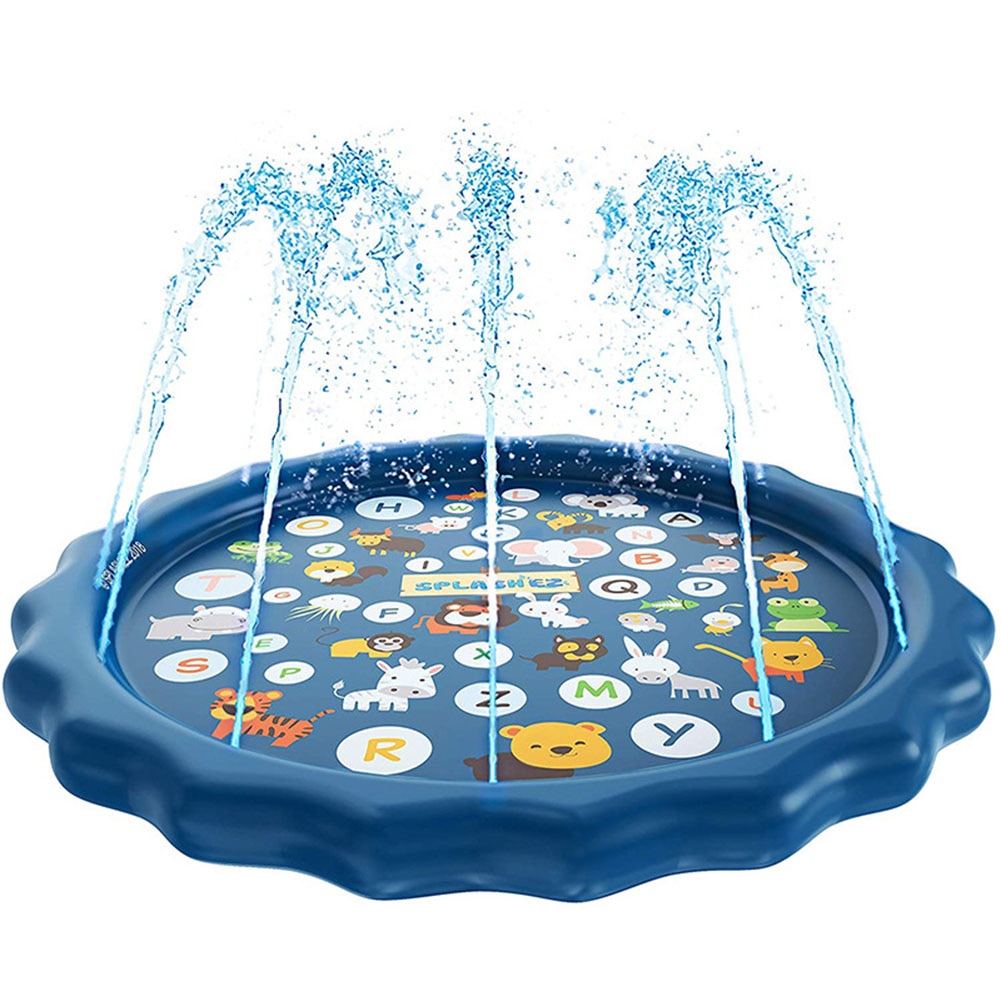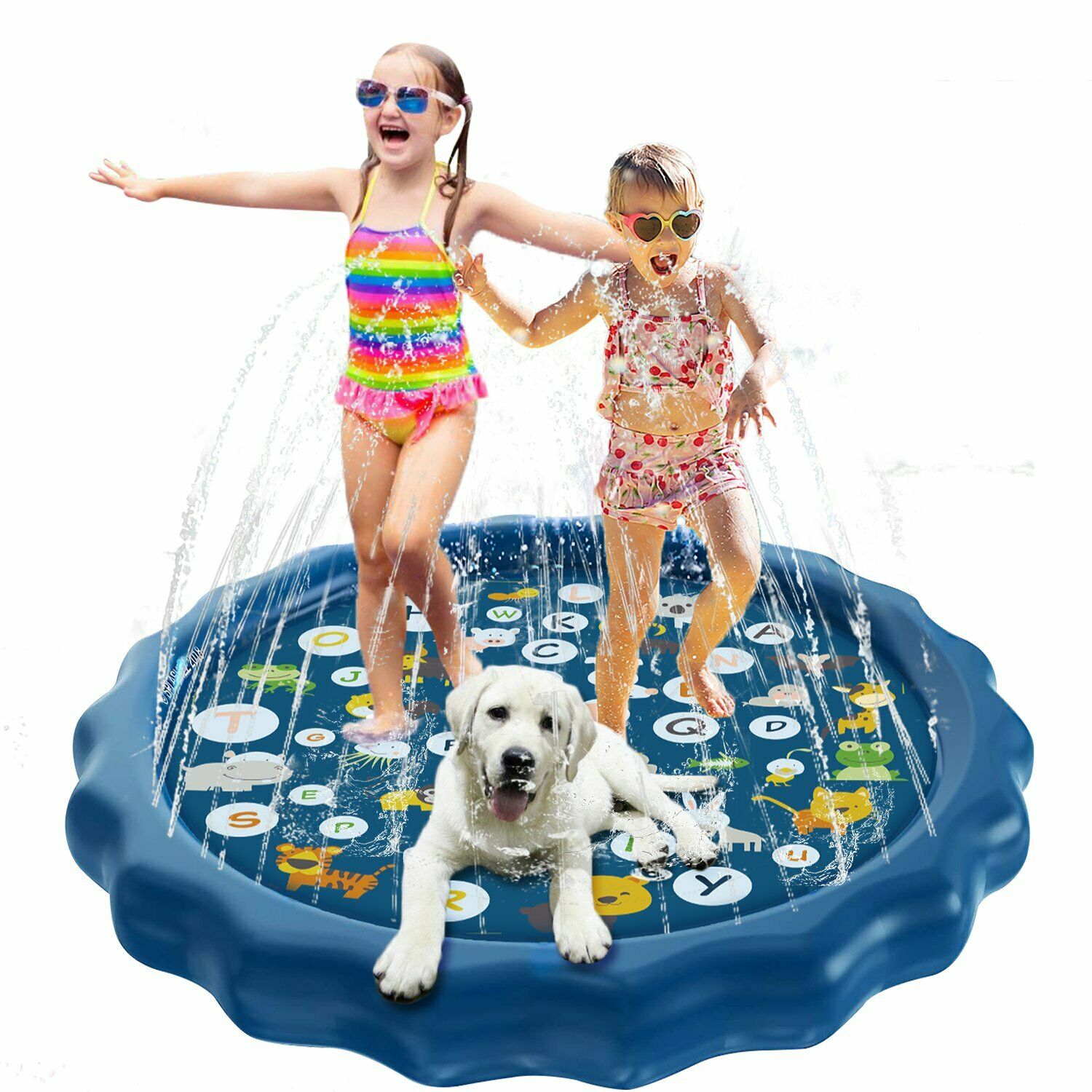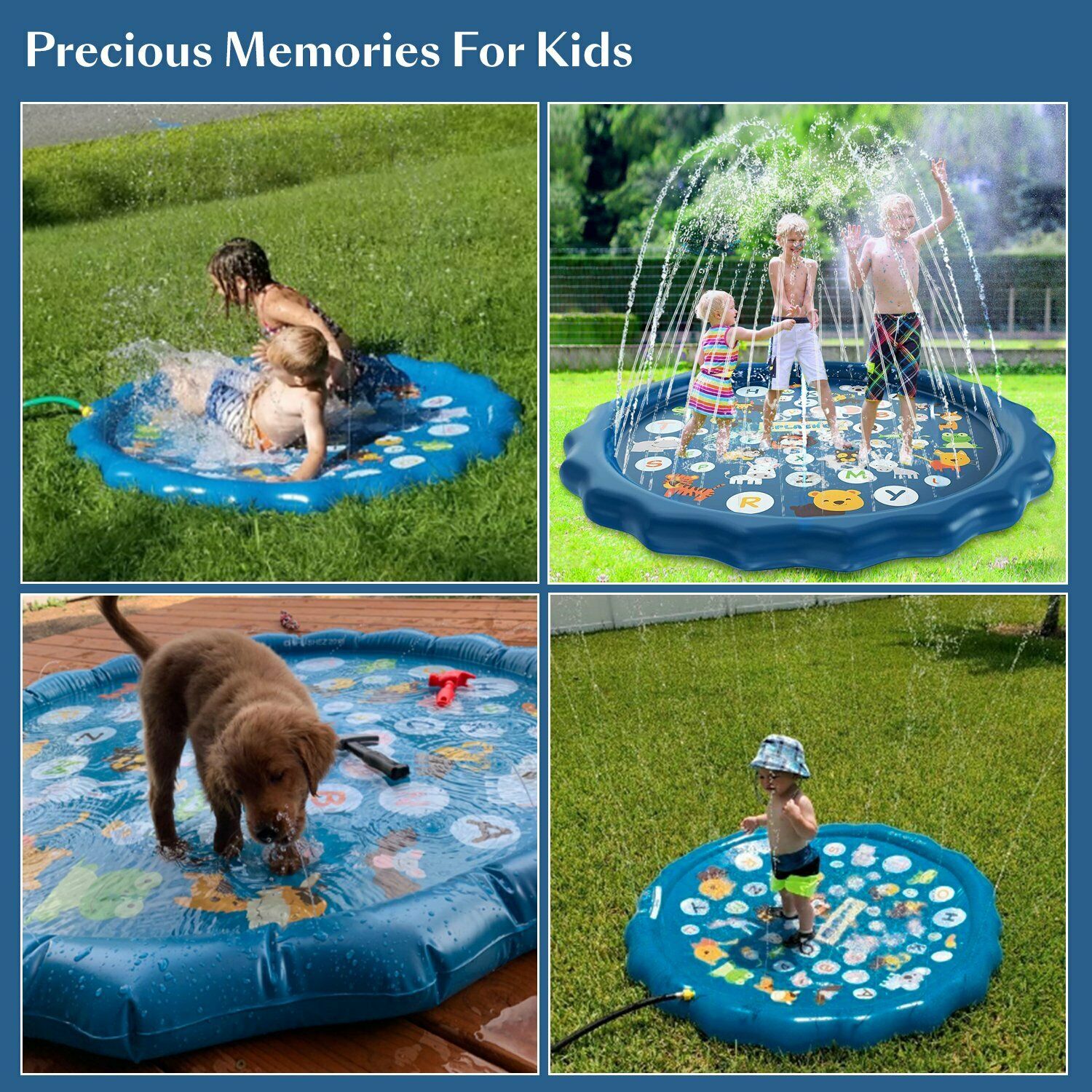 Instructions:
open the mat and fill the water in.
when the water is full in the mat,Pullthe mat to its full length.
the kids stand in the mat, then thewater will fly inside
Package includes: