A Multifunctional Walker For Your Adorable Baby
Are you looking for a walker for your baby that is for long-term use and will simultaneously keep them safe and entertained? You still haven't seen the perfect one for your baby? Well, your long search for the ideal walker is finally over as Walkies got you covered!
Walkies is not like your traditional walkers that may do more harm than good to your babies. Its design is functional; your child can use it as early as three months and up to their toddler years. It has a toy panel for babies three months and above to exercise their tactile and auditory perception. When your child starts standing and walking, it is a great walker with a stable structure that prevents any rollover. Lastly, when the child gets older, they can sit and treat it as a ride-on car. So, what are you waiting for? Get this now while stocks last!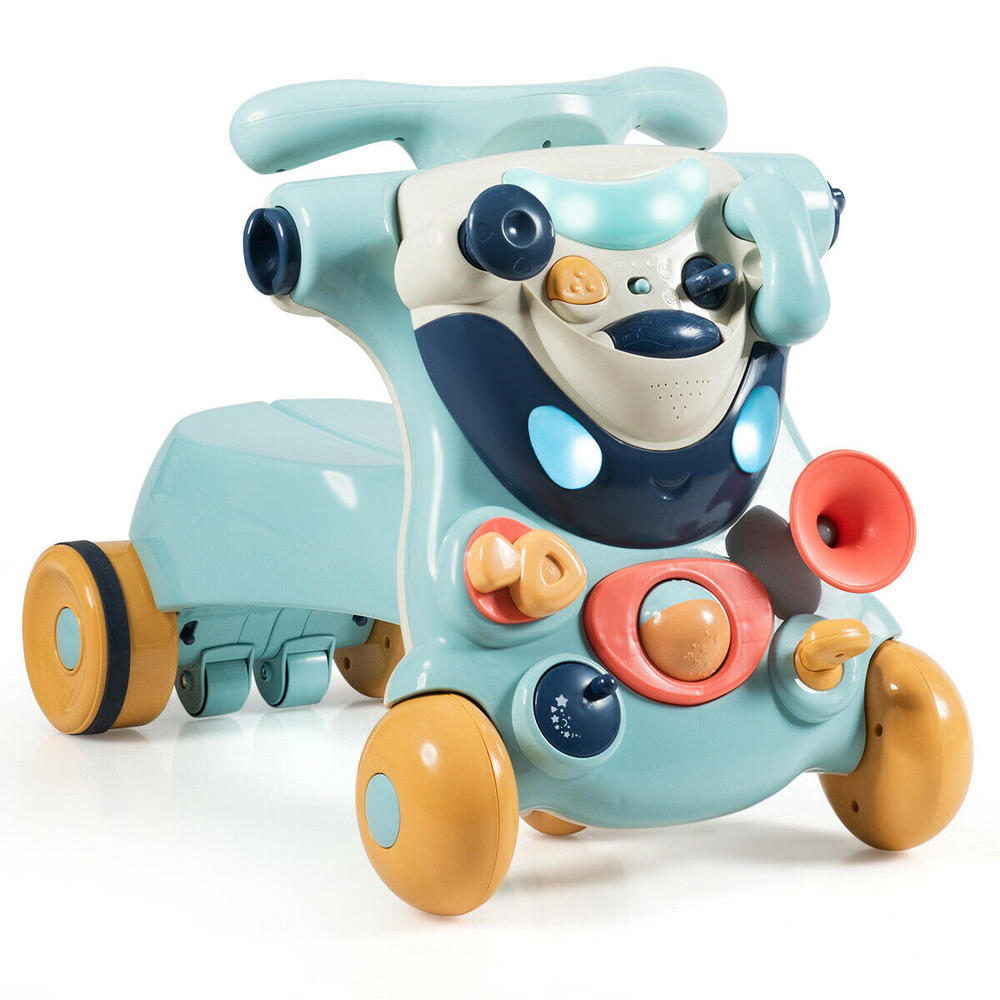 Features:
The triangular mechanical structure reduces the center of gravity and can effectively prevent rollover making your baby safe while they are learning. 

Two rear wheels with non-slip rubber strips are silent that will not create noise and disturb you when you sleep and wear-resistant that protects your floor from any damage. 

With a wheel lock that can prevent backward sliding for safer walking

Suitable for baby's bone development and can effectively prevent the O-leg.

The toy panel with music and lighting can cultivate children's cognitive ability.

Easy to assemble, enabling free conversion between walker and ride-on car. 

Its different features can meet the diverse needs of children aged 6-36 months.

Made of high-quality, durable materials and strictly certified by ASTM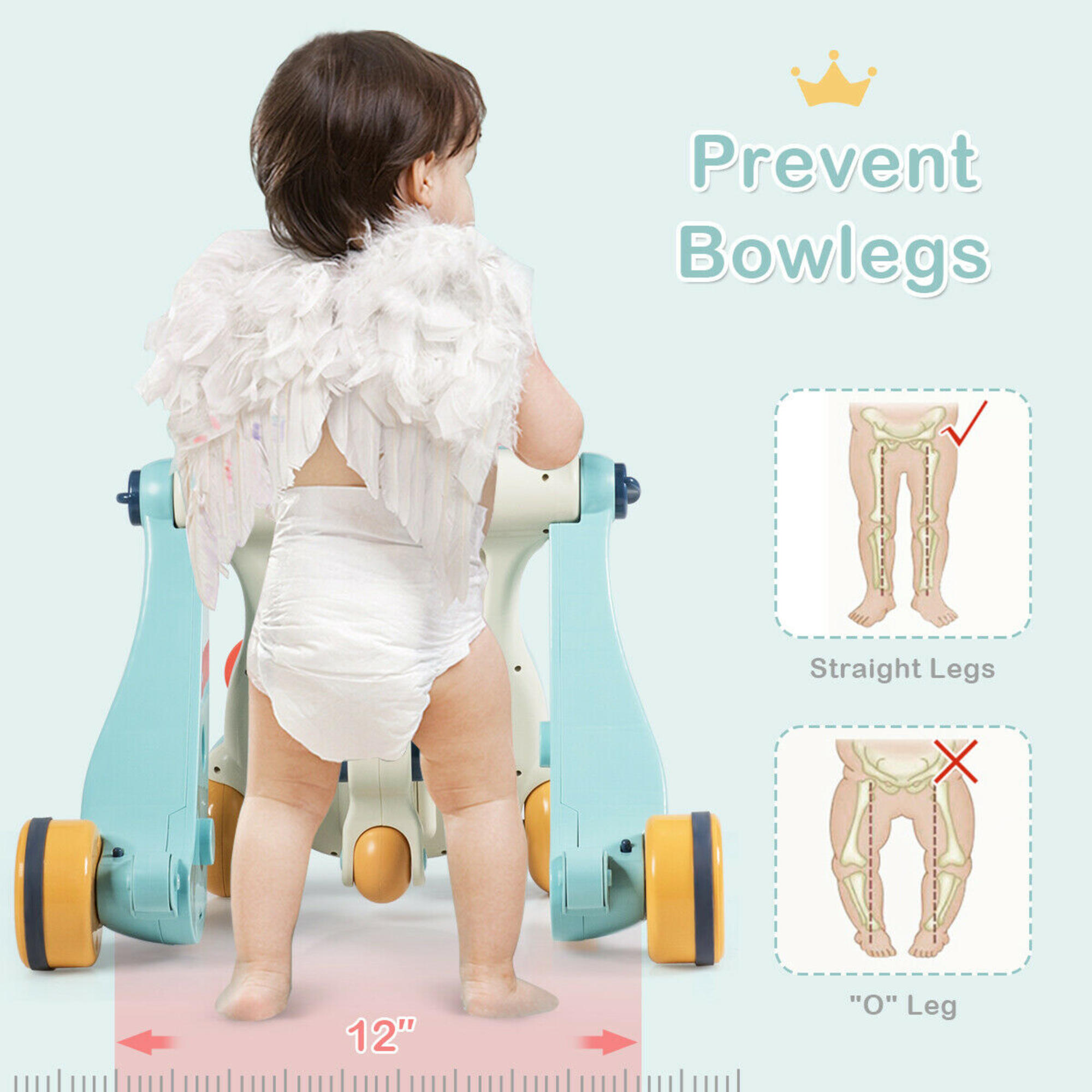 Specifications:
Color: Blue
Material: ABS + PP
Size of Walker: 22.5" (L) X 17.5" (W) X 18" (H)
Size of Ride-on Car: 24" (L) X 14.5" (W) X 17" (H)
Net Weight: 9 lbs
Applicable Age: 6 – 36 months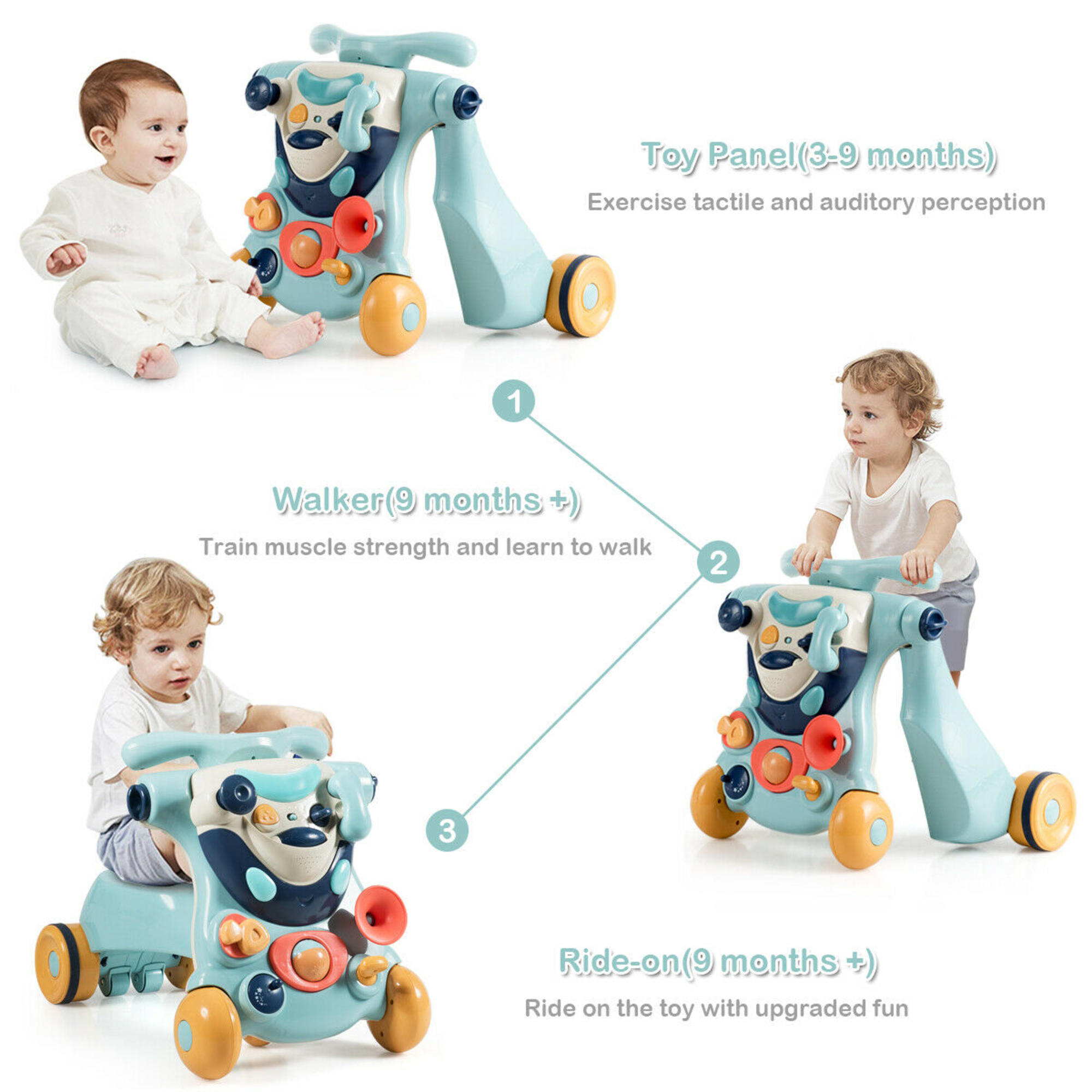 Package includes:
1 X 2-in-1 Walker
1 X User Guide