The walker that helps babies learn more!
Baby development can come as a surprise. One moment, they're crawling. The next thing you know, they're already jumping and excited to learn more. Keeping up with your baby can sometimes require you to multitask and find opportunities to learn in every second. Baby's brain comes at a point where it's voracious in learning and keeping new information. This is why there are so many tools for teaching baby walking and learning. This is where BaBum comes to the scene.
BaBum is not your typical walker. It has all the qualities of an attractive, eye-catching walker that will make your little bum ready to jump and walk. However, BaBum is more. It includes features that will encourage your child to learn… not just walk.
If helping your child learn every – literally – step of the way, definitely check BaBum out.
Babies Go Beyond Learning How to Walk
Let's face it – sometimes we buy too many toys for kids. Toys that only have function. They take up space, and they make tidying up such an exhausting chore.
BaBum combines not just one or two but five learning experiences for your child. They can learn to exercise their body coordination, harness their senses, and get entertained for hours!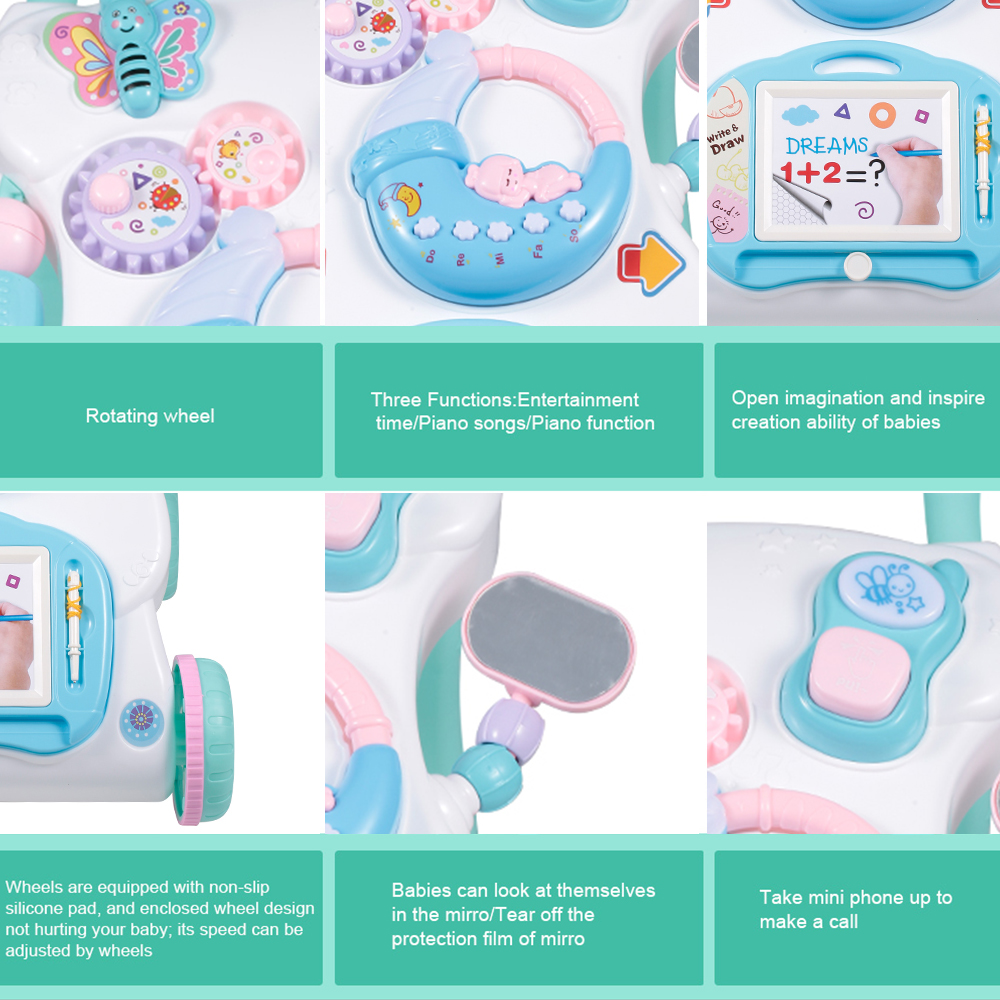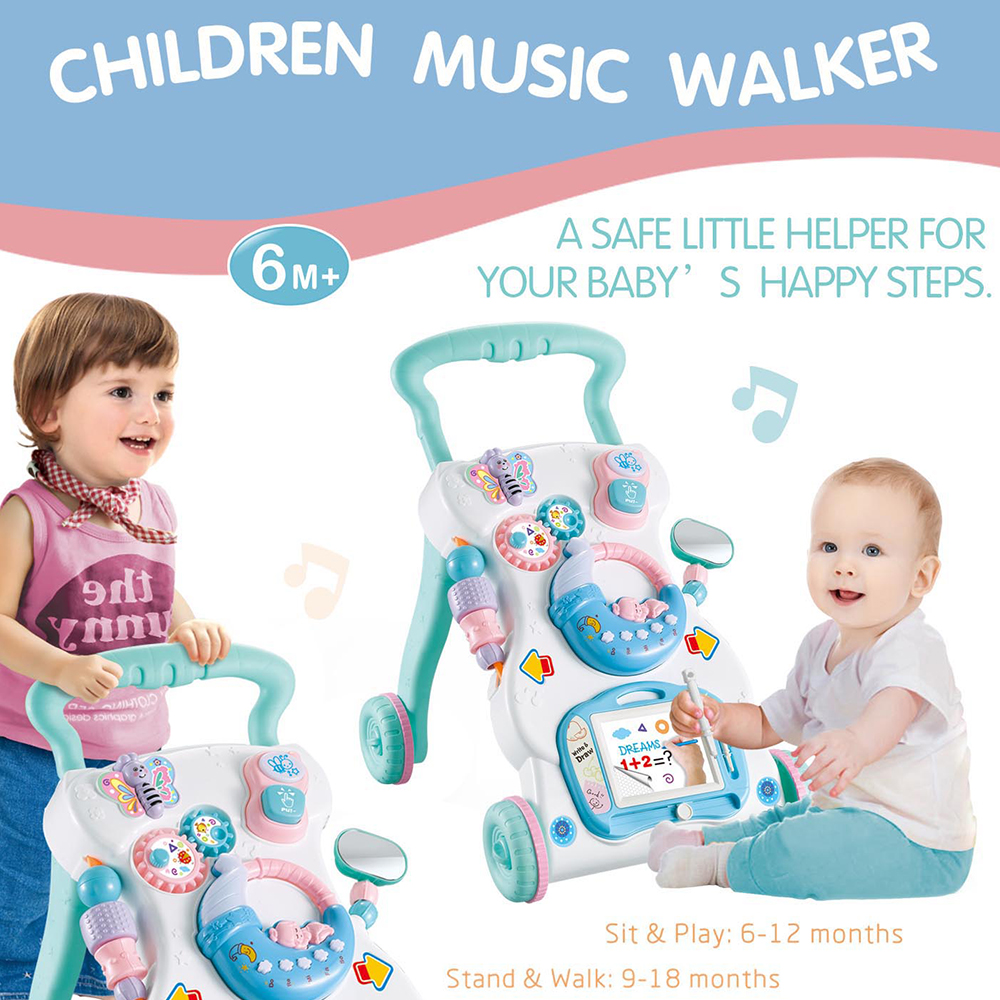 Features
All these and more from the BaBum interactive, multifunction baby walker!
More Than Just a Walker. Does your walker of choice include other learning tools for your child? Children can easily get exhausted with walking, especially when not much is going on. The BaBum is more than just a walker. When your child is done with walking practice, they can tinker with the fun, exciting learning tools including sound buttons, draw board, and an interactive mirror!
Adjustable Walker for Babies' Safety. Are you worried that your little bub will fall in their first steps to independence? Lessen your fears with BaBum. This walker comes with adjustable screws that give the baby more comfort and assistance when taking their first steps.
Improved Stability to Give Babies More Confidence. The BaBum comes with a triangular gold ratio that prevents side and back falls. The stable walker also gives babies additional support when they're trying to exercise their legs and knees standing up.
An Entertainment Toy On the Go. The BaBum is designed to keep babies entertained. No need for screen time – BaBum is like an entertainment board that will keep your babies entertained with music, reflections, drawing pens, and cute buttons!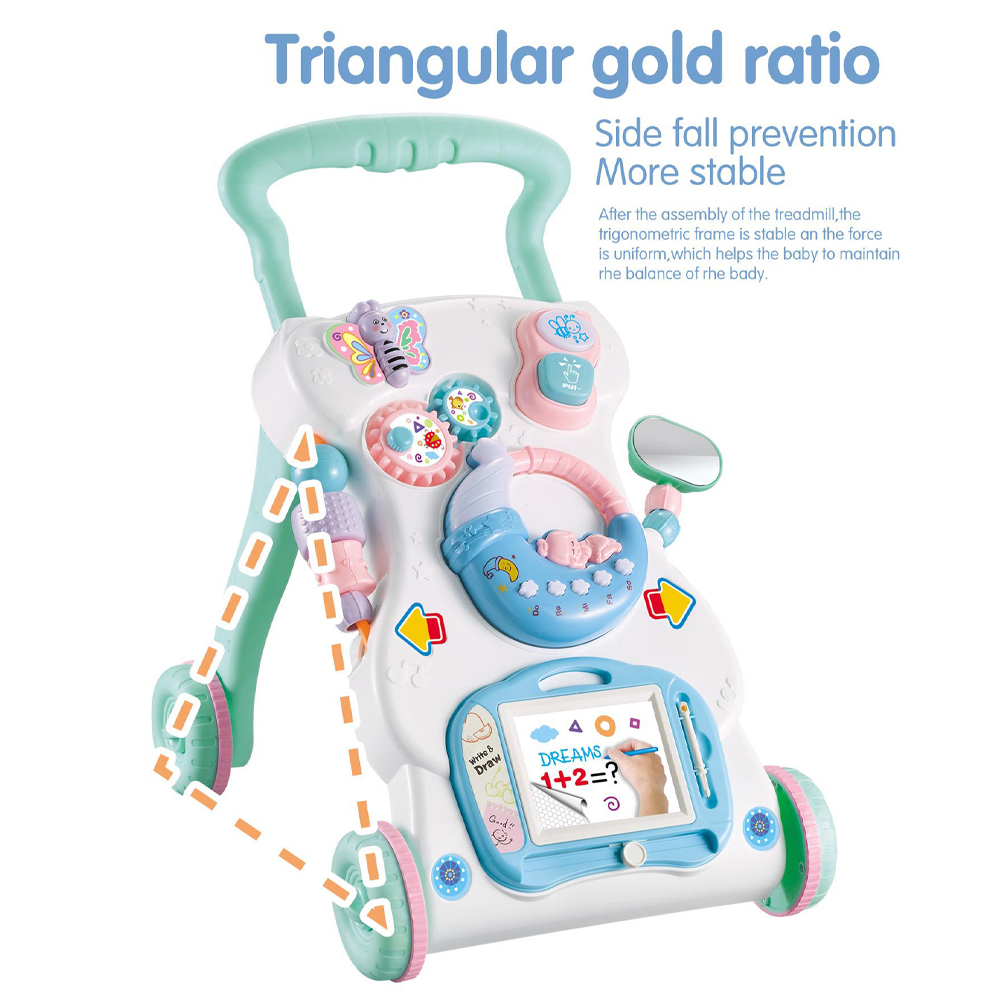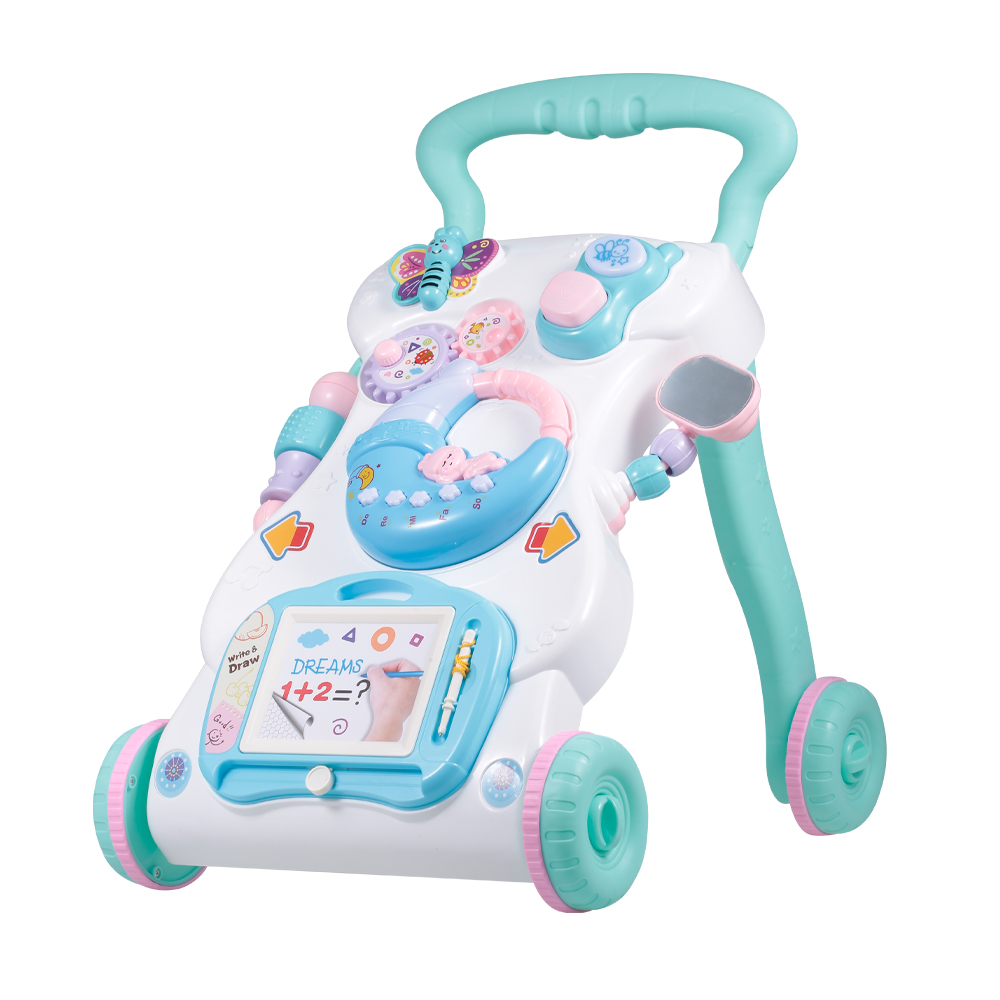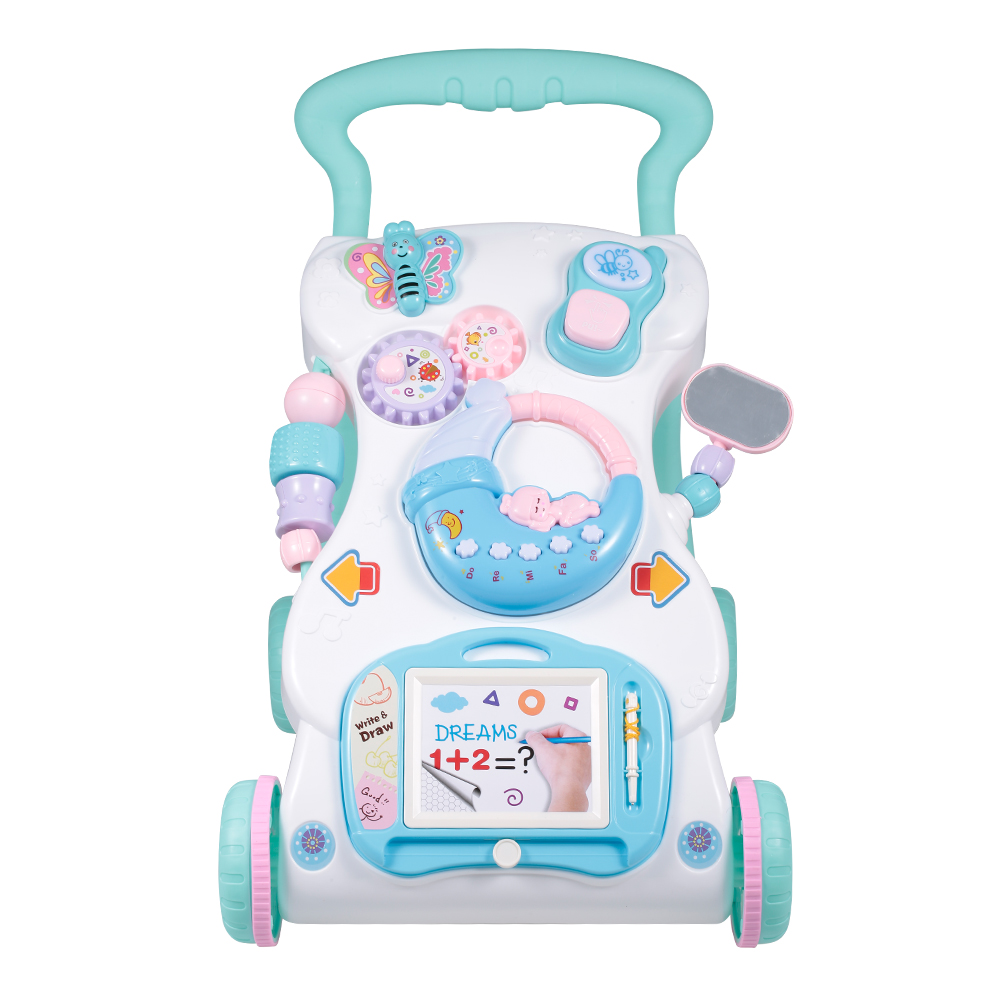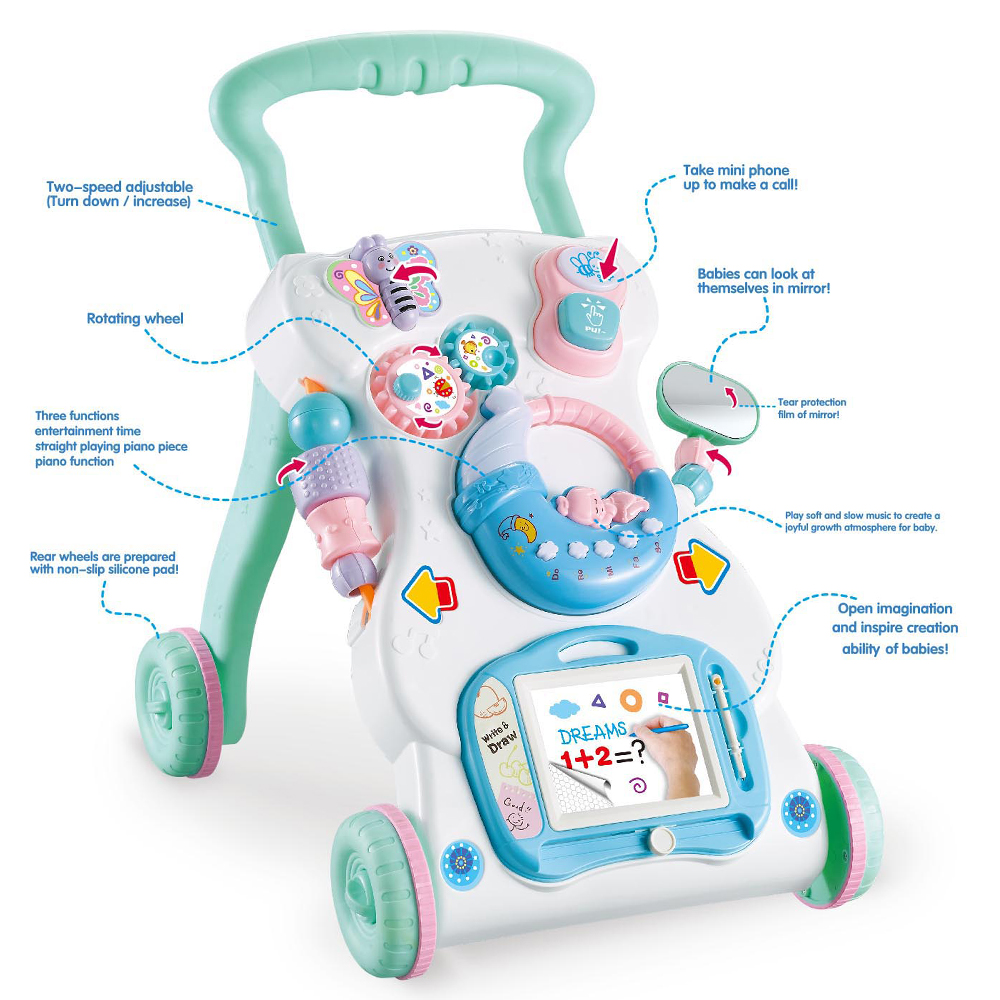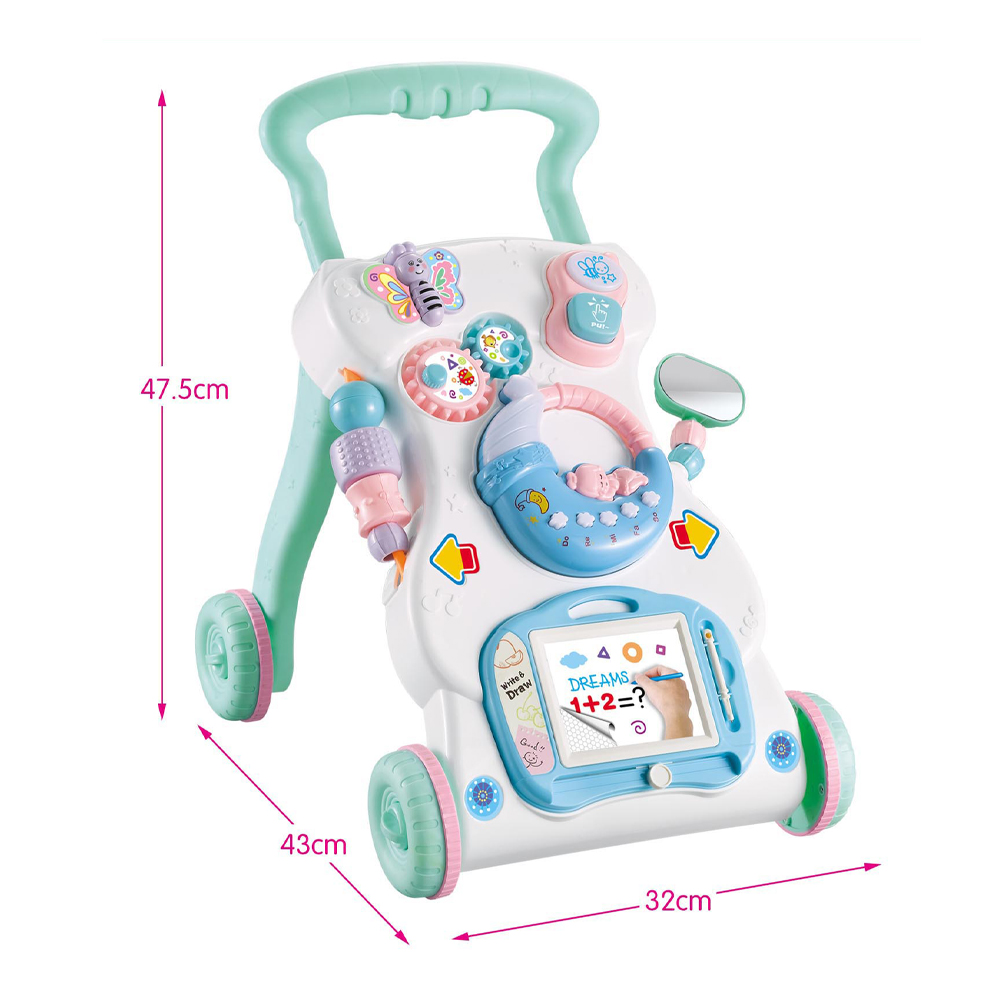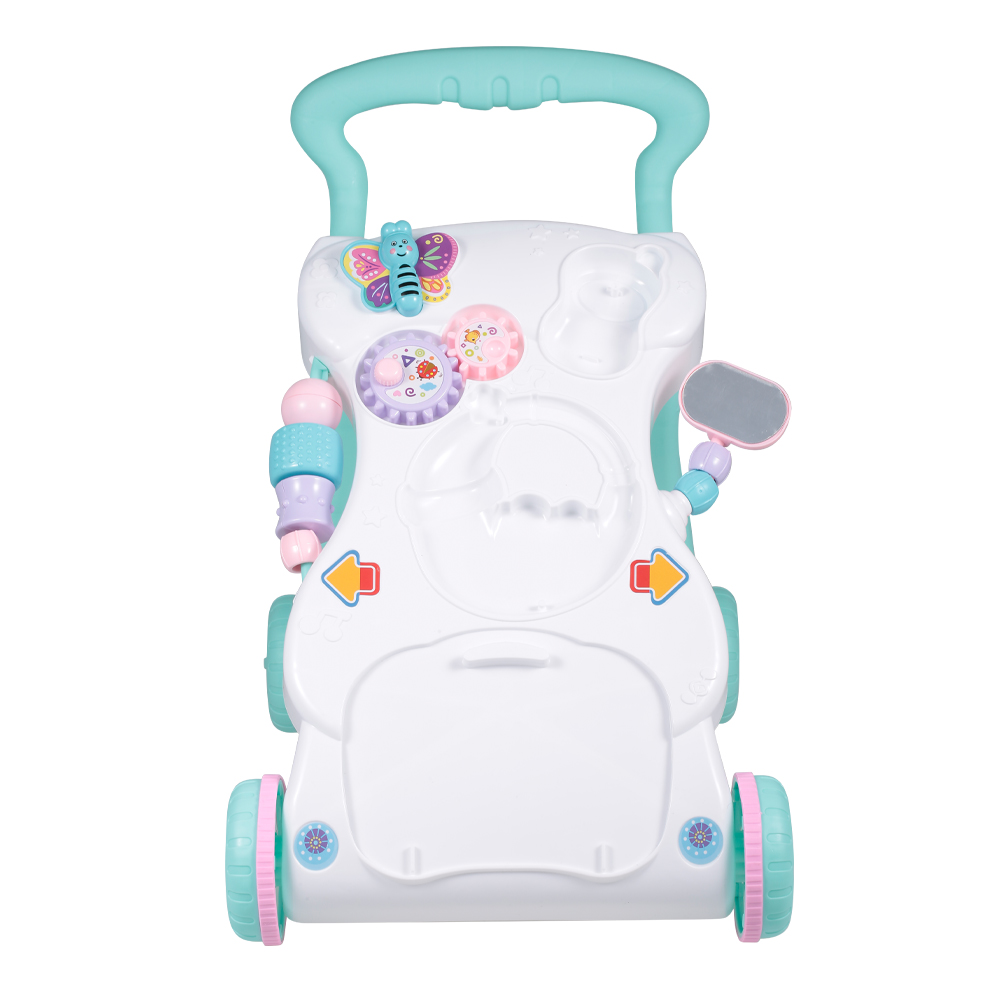 Specification: 
Material: ABS
Gender: unity
Battery pack: 2 AA batteries (not included)
Size: 47.5 * 43 * 32cm
Age: 6 months+
Package Content:
1 x Toy