Add Illumination To Your Activities
Are you tired of fumbling around to find the light switch or holding a flashlight to find something in the dark? If so, This LED motion sensor under cabinet lights might be a smart solution. These motion sensor under cabinet lights are ideal for the bedroom, kitchen, closets, cabinet, workshop, basement, garage, stairwell, RV and any other places you need extra light. They are easy to install and they provide the perfect illumination for your safety and convenience.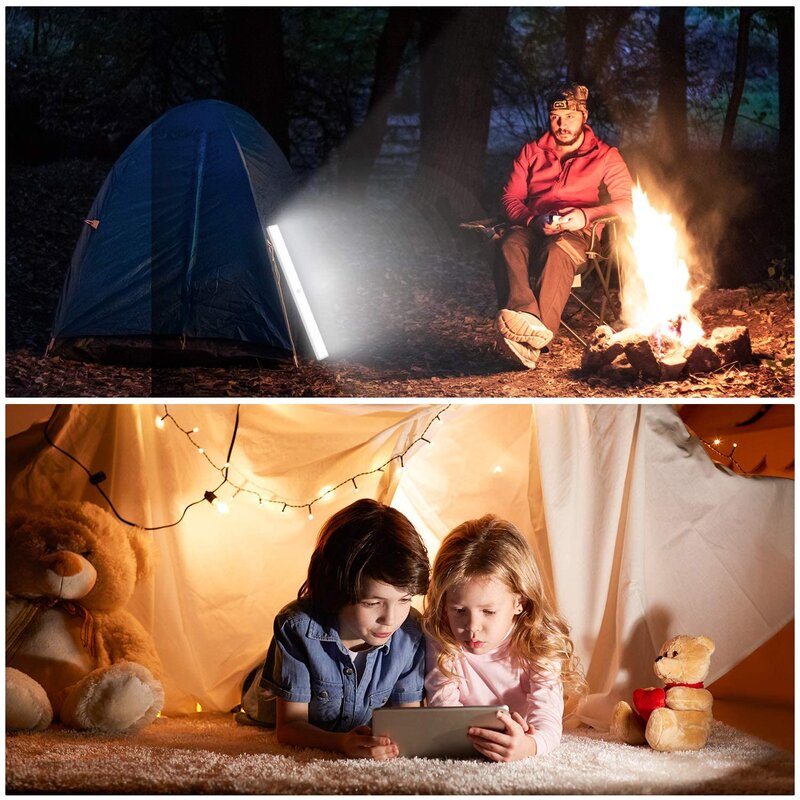 Key features
Automatic Sensor: With passive infrared technology, the LED motion sensor light can detect the motion even from the distance, and even in the dark. If it senses movement within the range of 3-5 meters, the light will turn up. If no motion has been detected within 15 minutes, the lights will turn off.
4 Adjustable Modes: The lights come in different settings – All bright, always on, half bright, and off. It can be used as normal night light or motion sensor light.
USB Rechargeable: Built-in high-capacity rechargeable battery, easily charged via the USB cable included. When fully charged, the LED light can last for about 6-8 hours in always-on mode.
Two ways to Install: You can install it using the built-in magnet on the back of light – it can absorb on any ironwork surface. You can also stick it on any non-ironwork surface with the included 3M Adhesive Magnetic strip. No tools, screws or nuts are required. When you need to charge or change place, you can take it off easily.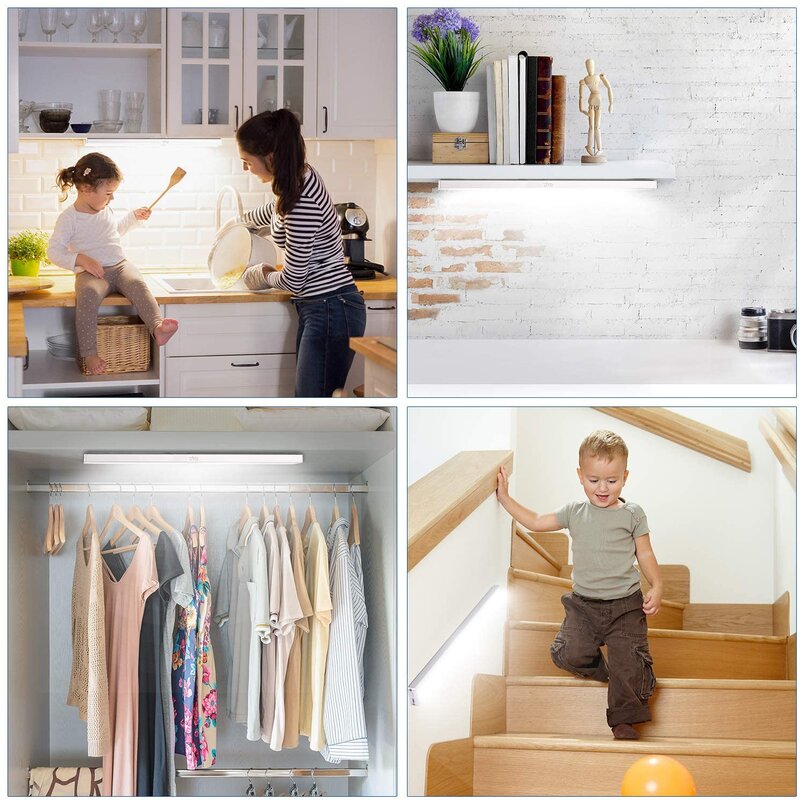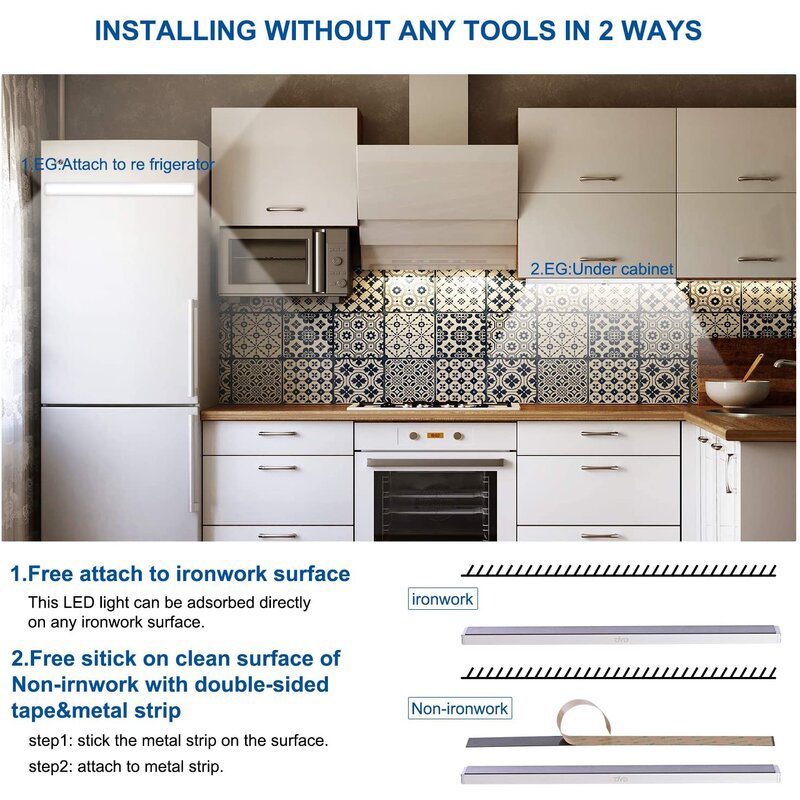 Specifications:
Material: Aviation aluminum + ABS panel
Body color: matte silver
Light color: cool white light
Power supply: USB charging
4-speed switch adjustment
Three options
24LED light control + human infrared sensor light Specification(19*2.5*1.5cm)
40LED light control + human infrared sensor light Specification(30*2.5*1.5cm)
60LED light control + human infrared sensor light Specification(40*2.5*1.5cm)