No More Fumbling in the Dark
Have you ever looked at a space in your home and wondered "How else can I improve the aesthetics and functionality of this room?" Perhaps your room has dark areas, and slots that need illumination. If you feel like your place needs a little more light, you might need the benefits of the LumosVaz wireless LED under cabinet lights.
The LumosVaz features low-maintenance, high-quality under the cabinet lights that bring much-needed illumination to the most important areas in your home. Opting for the LumosVaz is a cost-effective, easy way to add visual depth and space efficiency to kitchens, bathrooms, closet cabinets, bedrooms, and basements.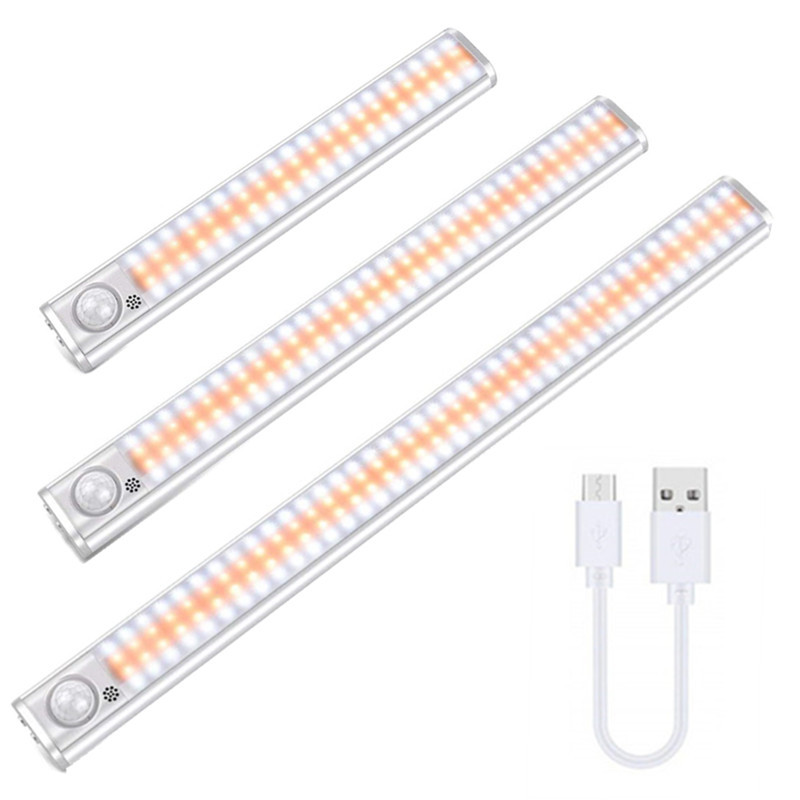 FEATURES;
You can use the LumosVaz for multiple purposes. The LumosVaz' under-cabinet light brightness can deliver enough illumination to spaces where you need light. These LED lights with motion sensor comes with a brightness that is wide range, making it suitable for Cabinet, Closet, Wardrobe, Kitchen, Hallway, Stairs, etc.
Comes with 3-color options. The LED light has 3 color modes: cold white, warm white, natural white. Its light color and brightness are adjustable to help you freely customize your lighting designs for your various rooms.
Senses movement even during the day. Most of the PIR motion sensor lights work only at night. Not with LumosVaz. This LED closet light comes with 2 sensor modes and can detect the motion of a human in the dark and daytime. The advanced settings of the motion sensor LED light makes it possible to auto-on within 10ft (3m), and auto-off after about 15 seconds after detecting no movement.
Provides easy installation in 2 different ways. It can stick on any ironwork directly. Second, you can install it by magnetic strip ( included ), no tools, screws or nuts are required. You can take it off anytime when you need to charge it or transfer it into a new place.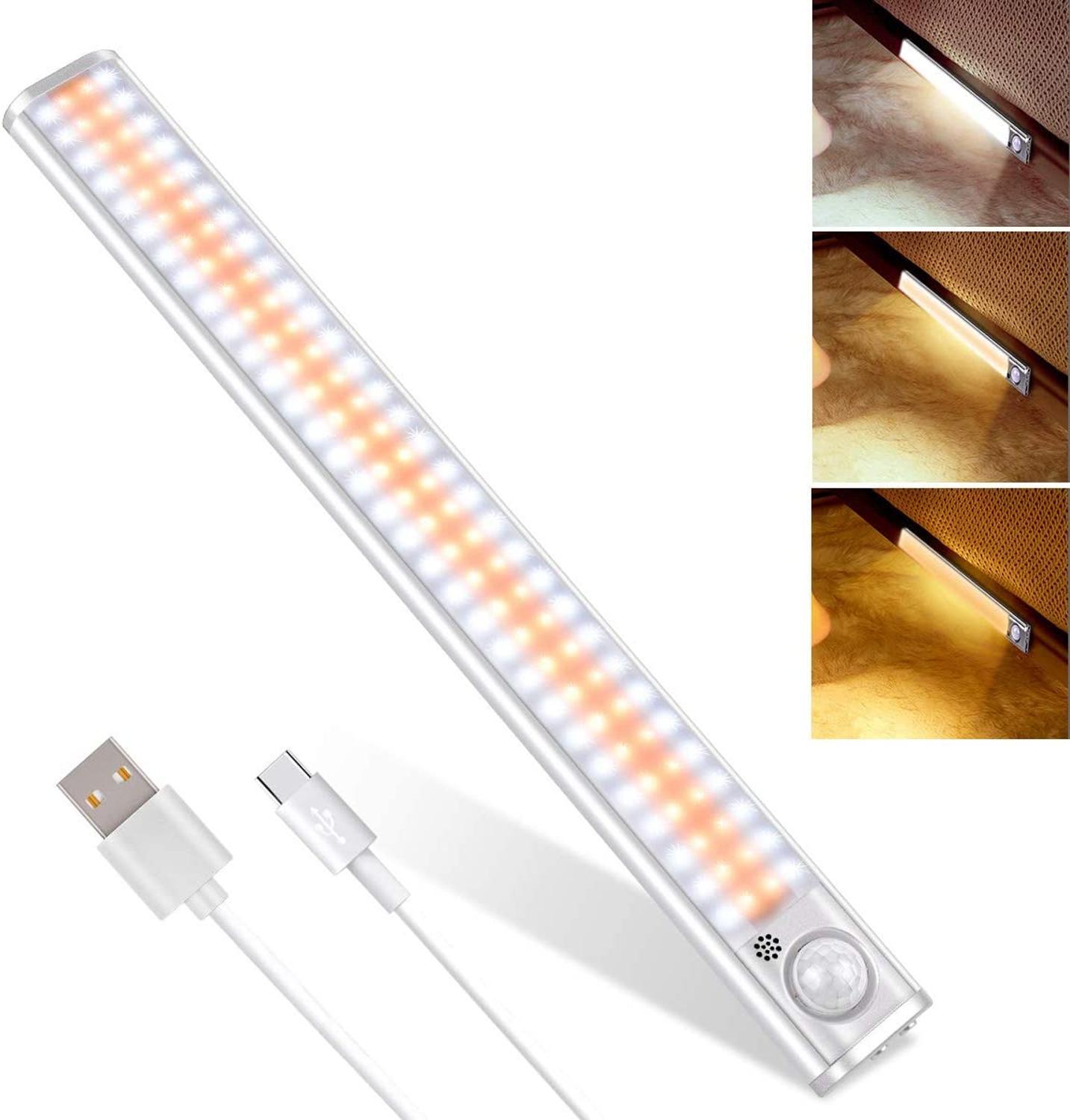 How to upgrades your home lighting
STRONG MAGNETS
Securely Sticks-On Anywhere
Installing the light is super easy. No wiring and no tools are required at all! With the built-in magnets and the 3M adhesive magnetic strips, you can stick the light to basically ANYWHERE.
No plugs or cords are needed to connect to power. Simply take it off for a recharge.
SMART MOTION DETECTOR
Effortlessly Light Up Your Space
The built-in motion detector does all the jobs! As you walk closer within the range of the detector, it knows you are coming and will trigger the light automatically.
It will switch itself off after 15 seconds (should be long enough to fetch your stuff). You can even choose to enable or disable the detector during daylight hours! MAGIC!
Three options
80LED light control + human infrared sensor light Specification(2.2*4.2*22cm)
120LED light control + human infrared sensor light Specification(2.2*4.2*30.5cm)
160LED light control + human infrared sensor light Specification(2.2*4.2*39.5cm)