The sous vide cooking technique allows you to prepare restaurant-quality meals like an experienced chef. The VacuCook Ace Thermal Immersion Circulator helps you do it right at home, no matter your experience.
Slow cooking 'under vacuum' is a great way to protect the proteins in food, keep meats tender and juicy, and prevent over and undercooking. All you need is a little help from an autonomous water circulation system to keep the water temperature in the pot unchanged during the entire cooking process.
Fill up a pot with water, vacuum pack your food, set up your device, and relax. A well-prepared meal with family and friends at home is incomparable.

Features
Accurate Temperature and Time Control. Set a precise temperature between 32.0°F to 203°F according to the recipe and let the timer alarm you when it's ready.
Constant and Regulated Water Heating. The unique mechanism allows you to relax and not worry about the food getting hotter than the boiling water or the water drying up.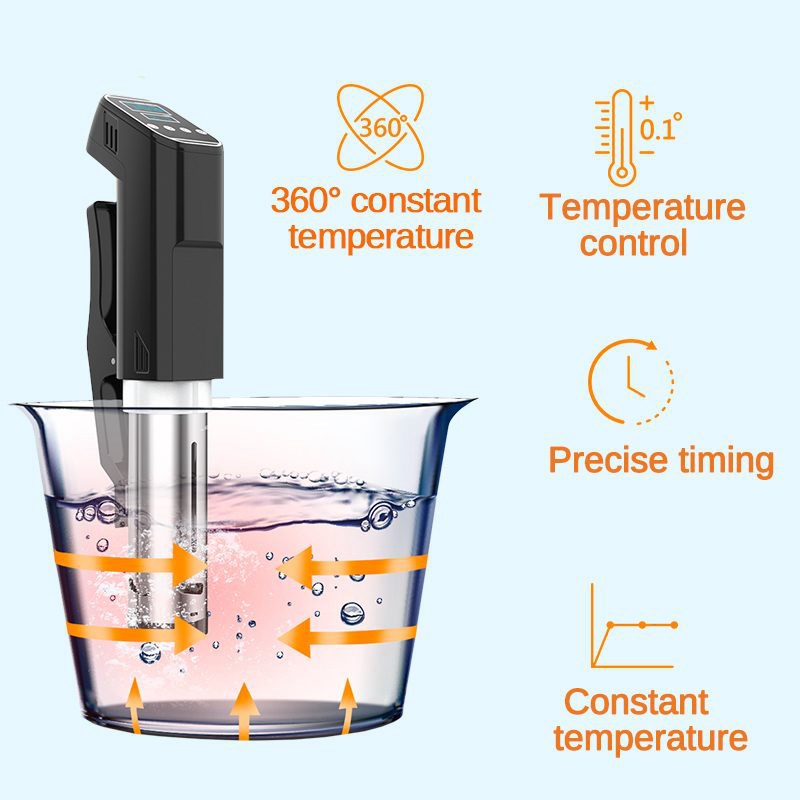 Ultimate Perfection in Every Bite. Whatever your preferred doneness is, this device helps you cook your steak and other food perfectly every time with minimum effort.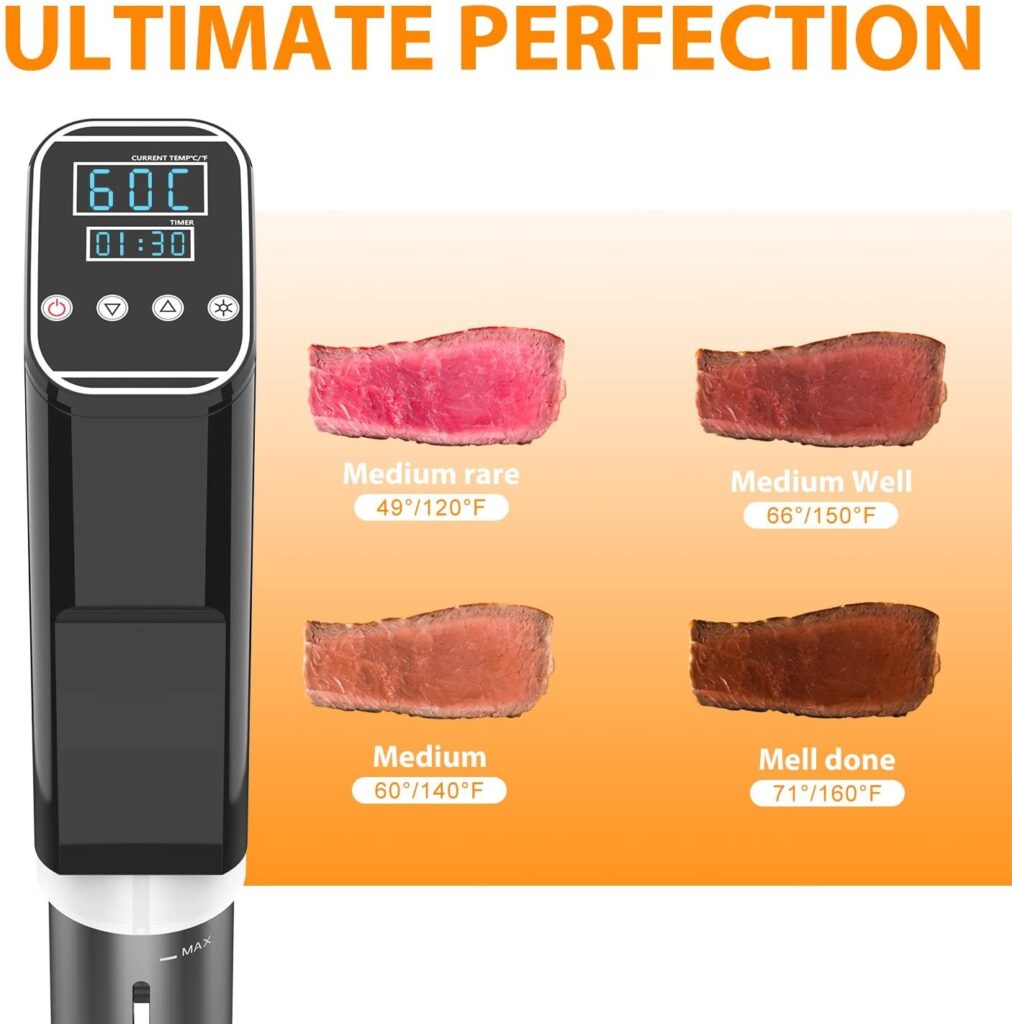 Keeps All The Vitamins in the Food. From meats, fish, and vegetables, this device helps maintain the nutrients and flavor while ensuring they come out moist, juicy, and tender.
Easy Operation and Safe Cooking. The device comes with a secure adjustable clip, simple but efficient LED control panel, and quality stainless steel tube with safety water level marks.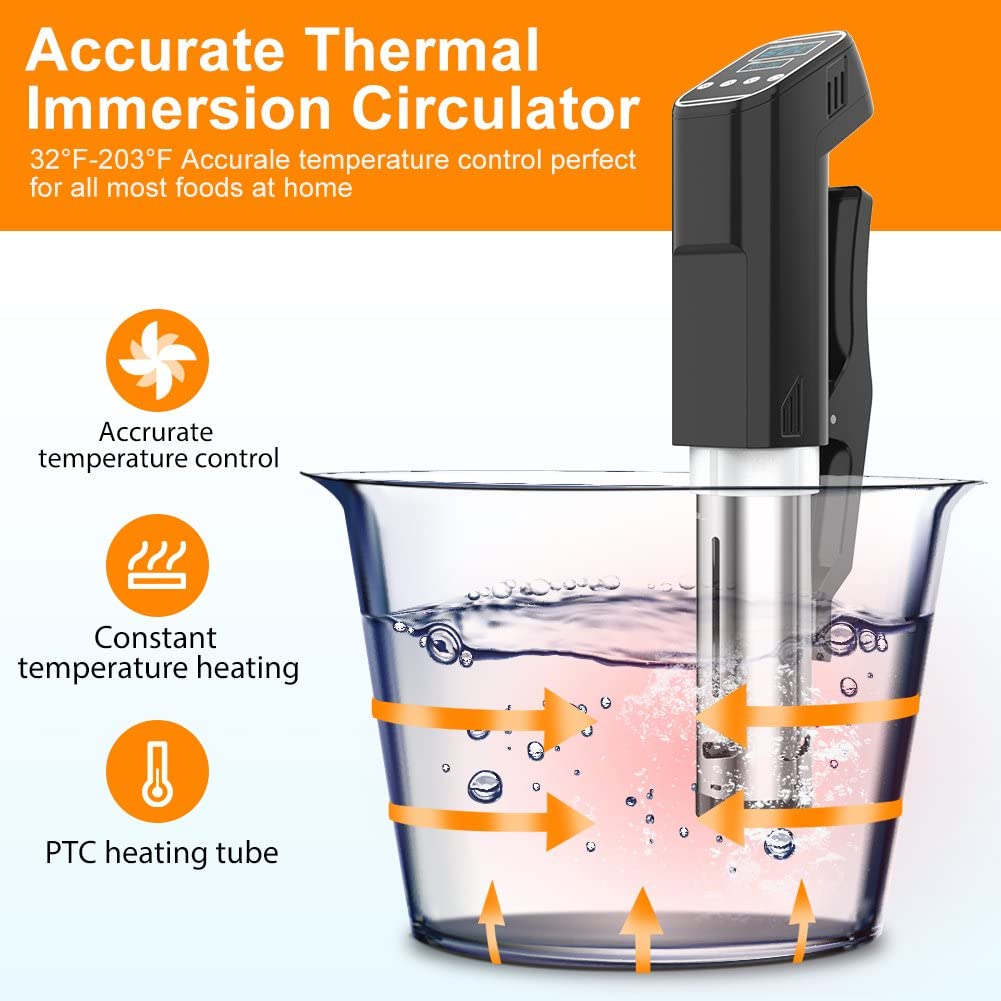 How to use
Clip the device securely on the side of the pot with water.
Set the time and temperature according to your desired doneness level.
Put the food in a sealed bag and hook it to the side of the pot.
Finish by searing, grilling, or broiling to add a crisp, golden outer layer.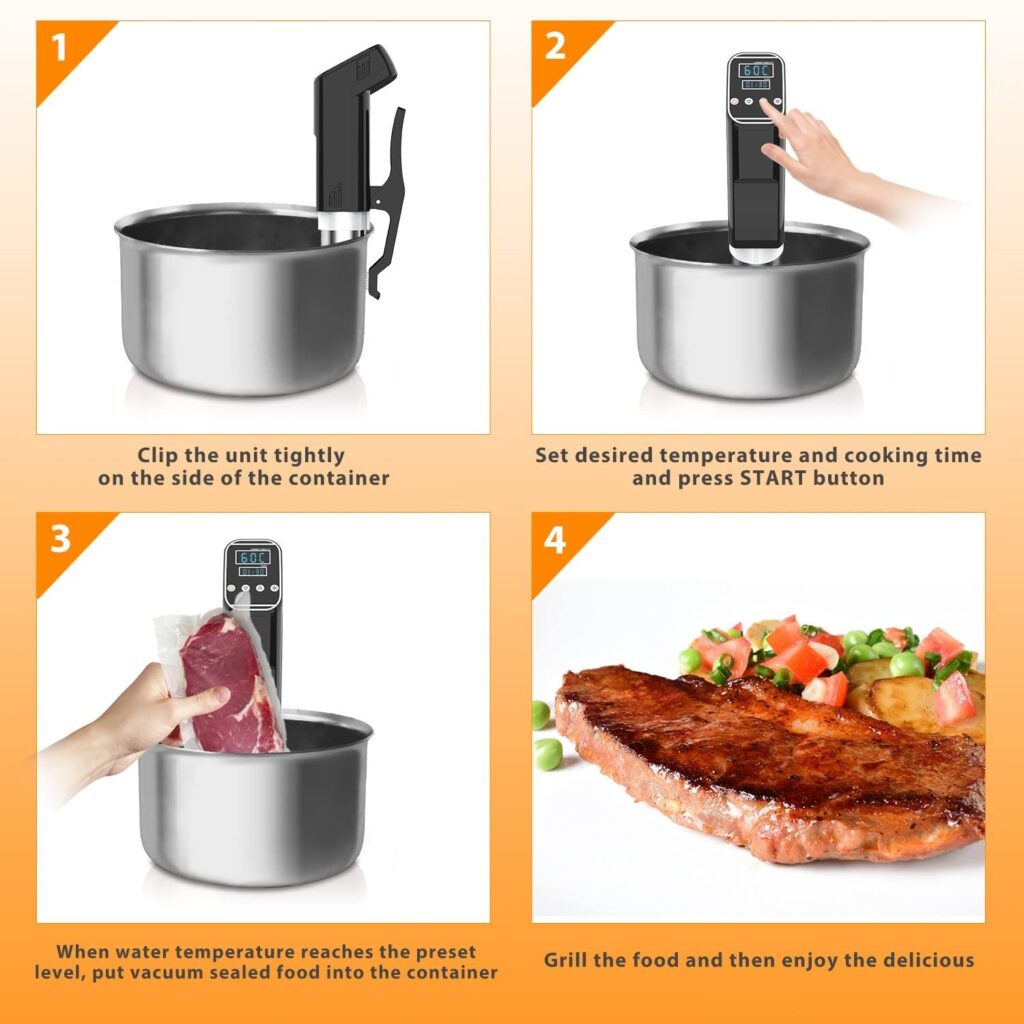 Product Specifications
Power: 1000 watts
Color: Black
Display: LED
Rated frequency: 50Hz
Temperature range: 32 ℉ – 203 ℉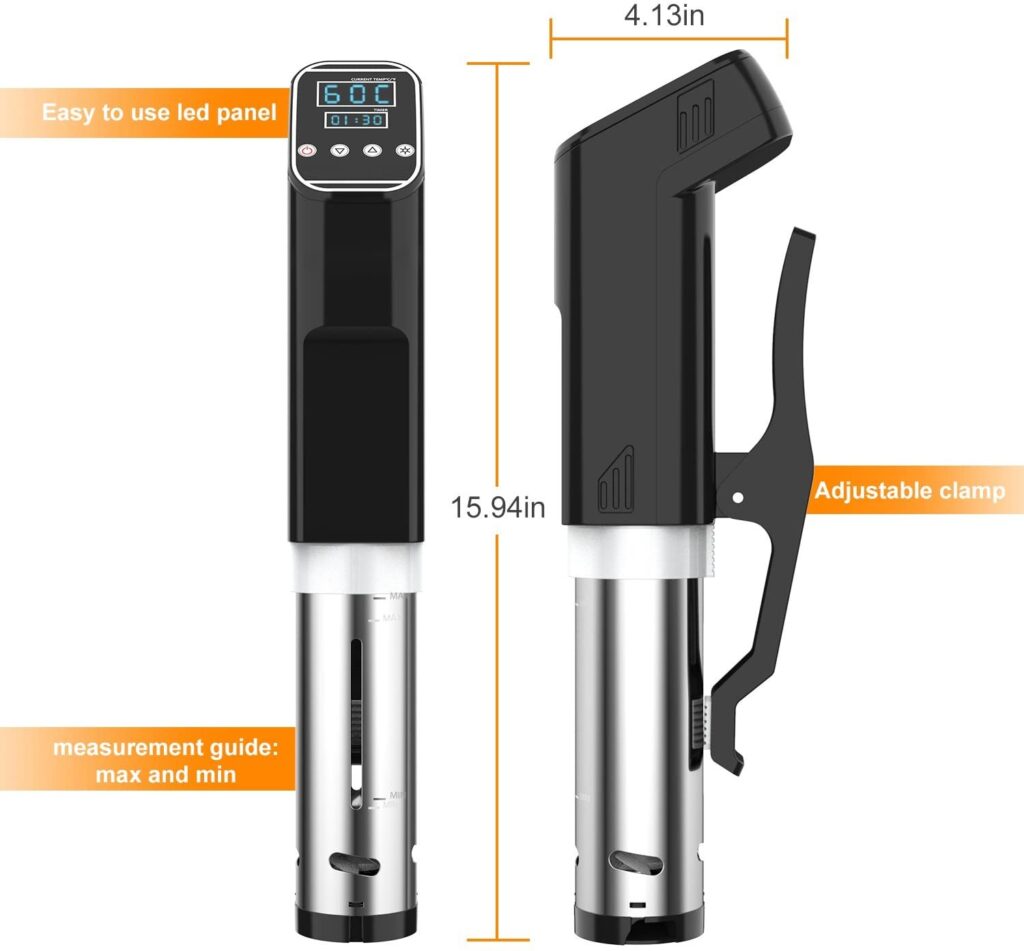 Product Inclusions
1 x Sous Vide Machine
1 x Manual