Slow cooking your food, especially with the sous vide technique, enriches the flavor of the meat, keeps it tender and juicy, and locks in the good nutrients for a healthier and heartier meal.
Prepare perfectly cooked sous-vide meat like a pro at home with the Slow Master Sous Vide Precision Cooker. This convenient kitchen tool heats and circulates water with an accuracy of ±0.1 ℃ and helps you cook at the exact controlled temperature.
All you need to do is attach the device to any pan, set the cooking temperature and time on the digital control panel, and free yourself from the worries of overcooking or undercooking. From beef, chicken, pork, steak, vegetables, seafood, eggs, chocolate, and more, cook anything you desire with sous vide precision.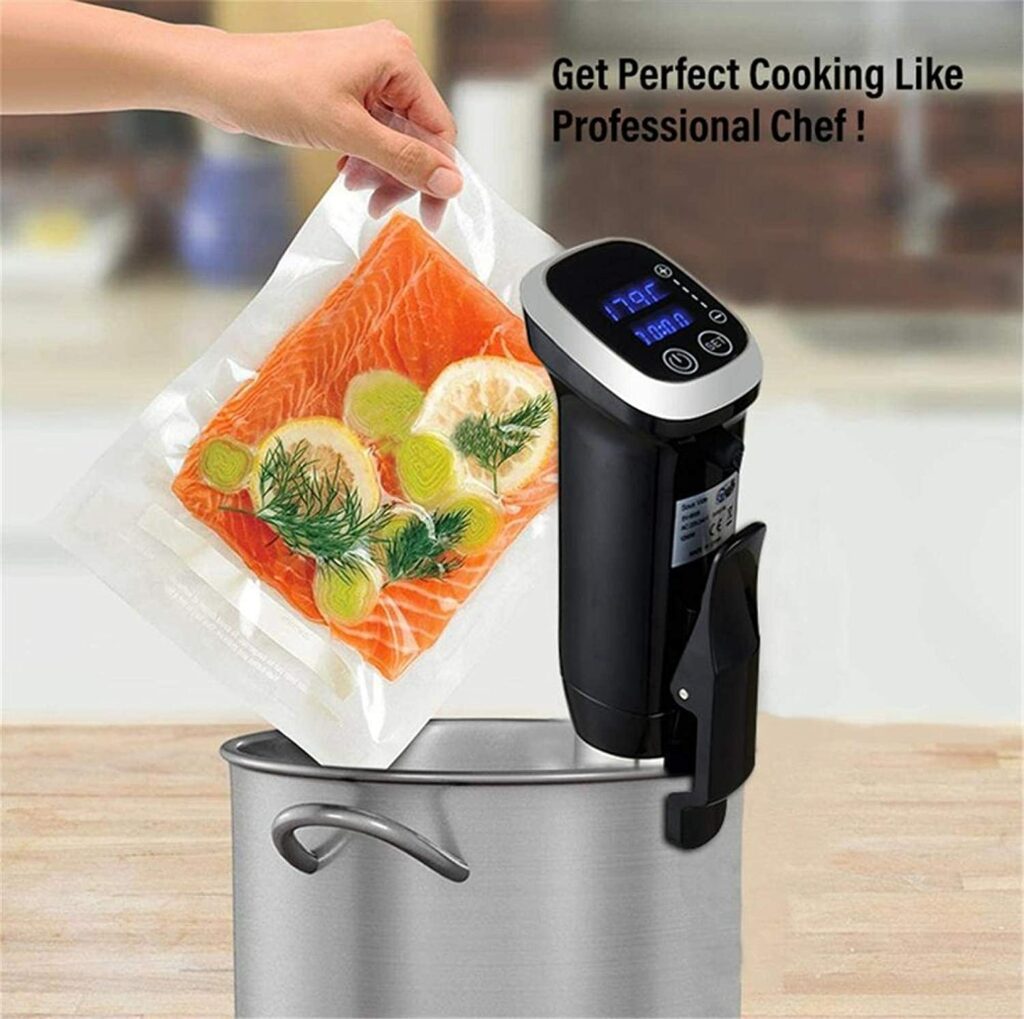 Features
High-Grade PTC Heating Technology. This device controls the water temperature accuracy of ±0.1°C and range from 0°C to 90°C (32°F to 194°F) for perfect sous-vide cooking results every time.
Never Affected by Vapor. No need to wipe off the hot steam just to read the temperature and time. Get clear vision through the bright LED screen despite the damp air condition.
Superfast Water Heating. With 1200 watts of high power, this sous-vide cooking device can heat up large volumes of water in an instant with a flow rate of 12 liters/min.
Quiet 360 ​​° Water Circulation System. Compared to a standard AC motor, this includes a durable DC pump system to regulate the water temperature quietly and within safety water levels.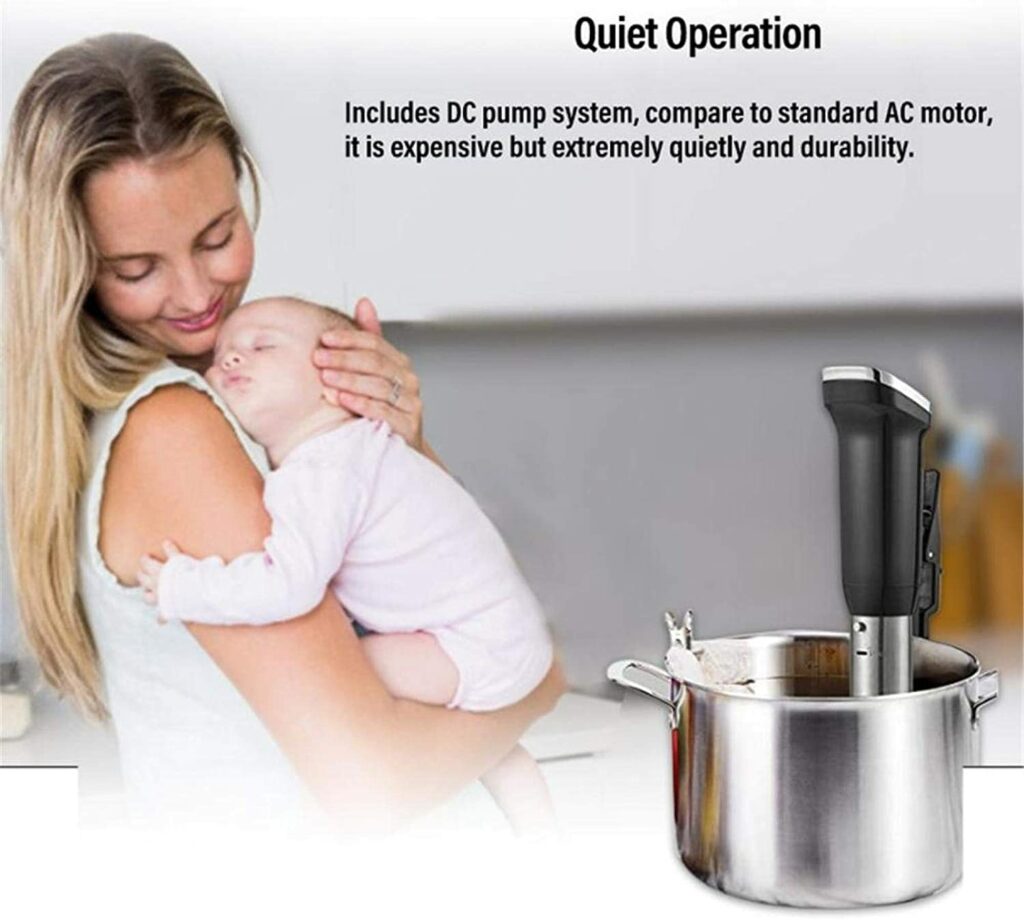 Fuss-free Fully Automatic Cooking. There's n

o need for a WIFI, Bluetooth connection, or app to operate the device. Simply keep it fully charged for a smooth sous vide cooking experience.

Convenient One-hand Operation. After sticking the device to the pot and a few clicks, let the device cook away in silence and get your meat to your desired doneness. 
IPX7 Waterproof Performance. The removable stainless steel skirt with long-lasting temperature sensors and timers can be dipped into the water and is easy to wash.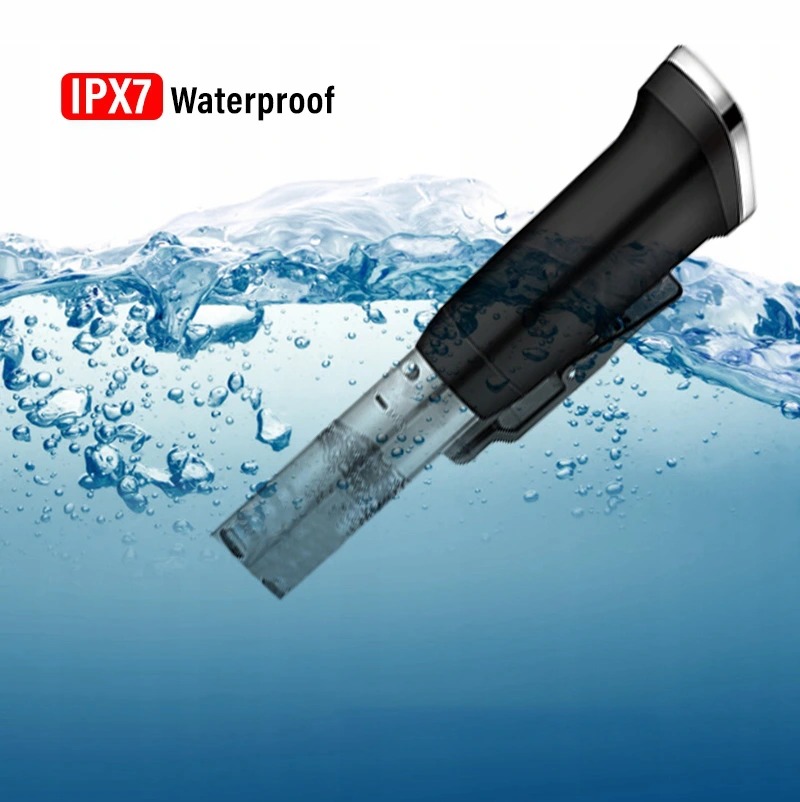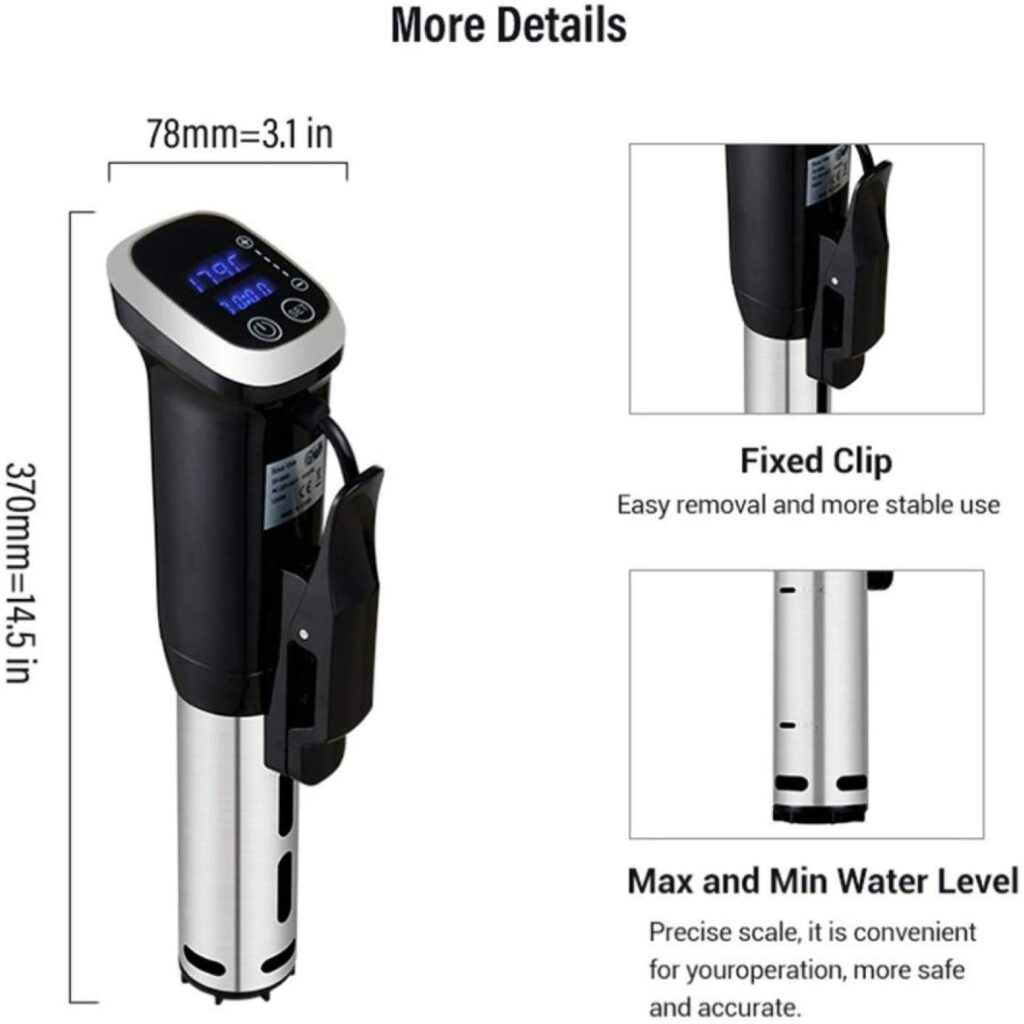 How to Use
Step 1: Seal the food in a vacuum bag and place it in a water bath.
Step 2: Press the ON button for 3 seconds until it beeps and displays the current temperature.
Step 3: Set the desired temperatures and time with ± on the front panel according to the recipe.
Step 4: Once the timer beeps, take out your meat and serve—or sear it for a crisp, golden exterior.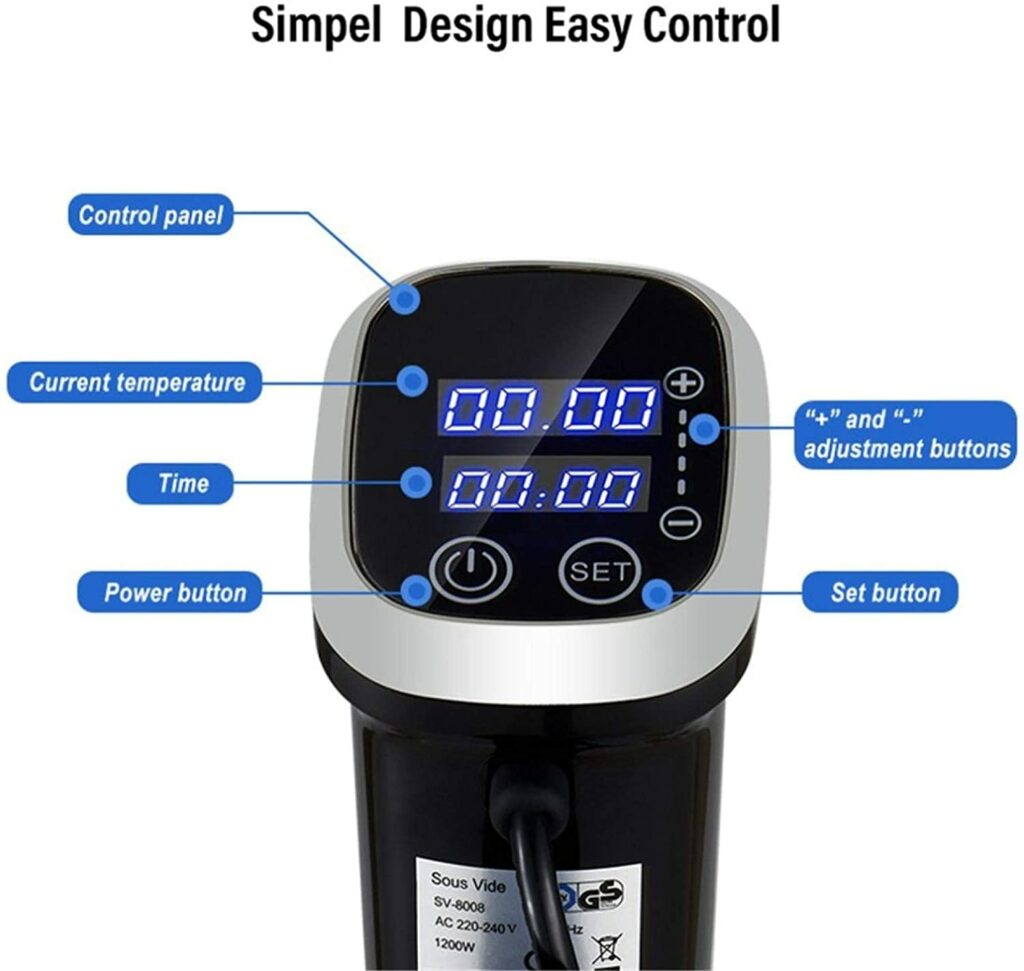 Product Specifications
Power: 1200 Watts/60Hz
Temperature range: 0°C to 90°C (32°F to 194°F)
Temperature accuracy: ±0.1°C
Timer range: 0 to 99hours 59minutes
Size: 14.5 x 3.1 in
Package Inclusions
1 x Sous Vide Machine
1 x Manual