Design Chic, Elegantly Lit Spaces With the Urban Luxury Solar And USB Patio Lights!

Create a fabulous and elegant sanctuary where you can wine, dine, and celebrate with the beautiful Urban Luxury Solar and USB Patio Lights, an ingenious way to light up life's most awaited events, all thanks to its versatile, easy charging via solar or USB, and stunning warm colors that give off a comfortable yet high-end vibe. When looking for high-quality patio lights for your backyard barbecue, wedding, or cafe and restaurant business, look no further than the Urban Luxury Solar and USB Patio Lights. It's time to illuminate your world in style!
FEATURES
Allows For Both Solar and USB Charging: Long-lasting, these patio lights can work up to 8-10 hours after 4-8 hours of solar charging, with a solar panel to maximize its exposure under the sunshine. If there's not enough sunlight for the day however, you can easily switch to USB mode to keep your light charging going.

Shatterproof And Waterproof: Strong enough to withstand sudden weather changes, these LED patio lights are made of durable plastic, and are shatterproof and IP44 waterproof to handle high or low temperatures, heavy rain, and wind.

Energy-Saving LED Lights: Totalling up to 25 feet, each LED bulb only uses 1W of power, helping you save on your electric bill while cozily lighting up your chosen space. Plus, they are not prone to overheating, as they remain cool to the touch even after hours of use!
Practical And Easy to Install: Just use a cable tie or cup hook to install the Urban Luxury Solar and USB Patio Lights, and you can easily place it anywhere you need it to be. What's better, any one light bulb that goes out will not affect the entire set of lights too!

Great For Indoor and Outdoor Settings: With no outlet needed, these string lights can be kept inside or outside the home, in spaces like the living room, or outdoor settings like your rooftop, deck, pool area, garden, tent, porch, pergola, market stall, umbrella, and balcony. It also makes for a wonderfully elegant and relaxing addition to parties, campsites, and weddings.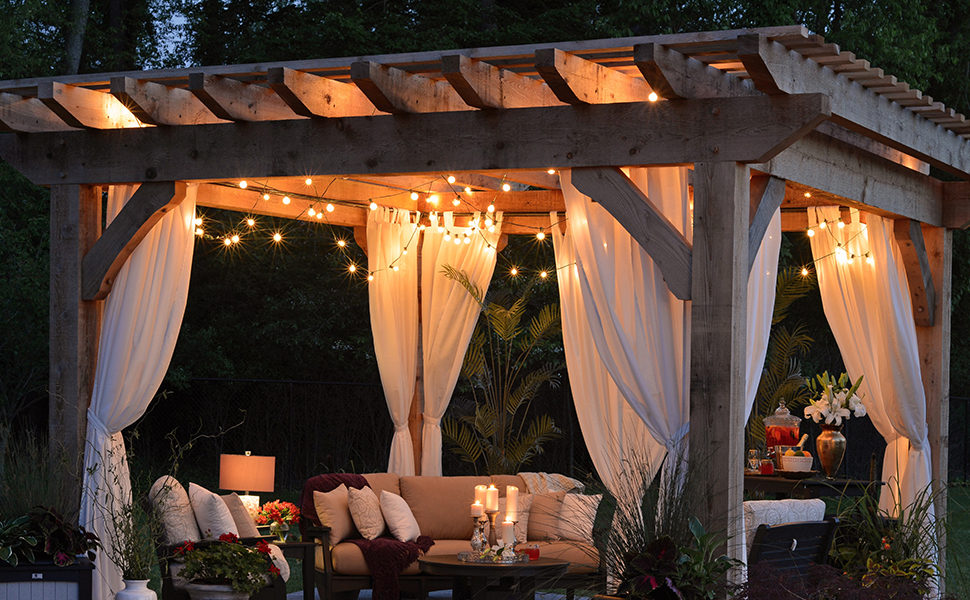 Safe, versatile, and practical, the Urban Luxury Solar and USB Patio Lights can fulfill any lighting need for any occasion, transforming ordinary gatherings into bright yet safely lit settings.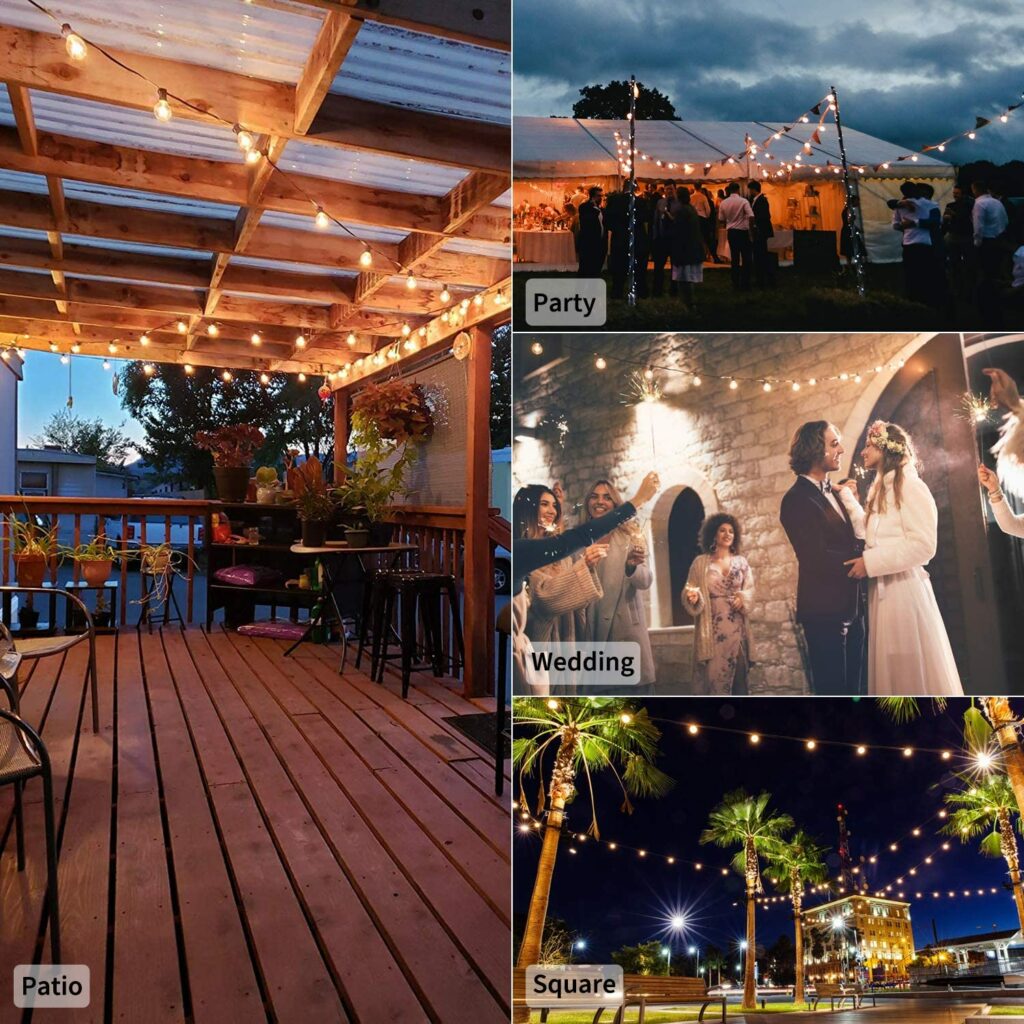 Our Urban Luxury Solar and USB Patio Lights easy to install with cable ties or cup hooks, and are easily removable should you want to decorate another location with them. Indoor or outdoor, these easily make their magic in any part of the home.

These are also commercial grade, making it ideal for market stalls, cafes, city rooftop bars, restaurants, and even festivals. The Urban Luxury Solar and USB Patio Lights can be perfect for your business!

Specifications:
Rated Power:1W each bulb
Light Bulb IP Rating: IP44 waterproof
Solar Panel IP Rating: IP65 waterproof
Bulb Quantity: 25 bulbs
Bulb Dimension: 1.56 inch
Package includes:
1 * Solar panel
1 * Ground plug data line
1 * Light wire
25 * Bulbs
1 * Manual