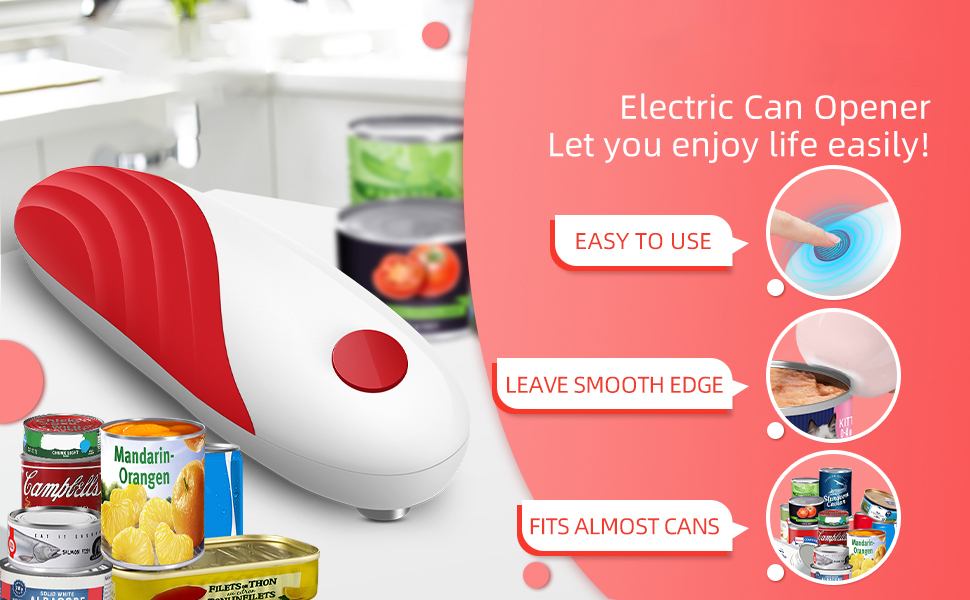 Hey there, culinary aficionado! Picture this: you're in the middle of crafting your world-famous chili, the secret ingredient is within reach, but alas, it's trapped within a stubborn can. We've all been there, right? Wrestling with a can while dreaming of the delicious meal that awaits. Well, fret no more, because the TurboTwist Electric Can Opener is here to add a sprinkle of ease and a dash of style to your kitchen adventures!
Now, let's talk about a revolution in the kitchen, a gadget that understands the modern chef's needs, blending efficiency with a touch of elegance. Enter the TurboTwist Electric Can Opener, your new sidekick in the kitchen, ready to tackle those pesky cans with a grace that would make a ballet dancer jealous. With just a simple touch, it whirls into action, leaving smooth edges and a lid that lifts off like a dream. It's the kind of magic that turns a mundane task into a delightful experience.
But the TurboTwist isn't just about opening cans; oh no, it's about opening up a world of culinary possibilities, where arthritis sufferers and busy kitchen bees alike can find joy in the simple act of can opening. It's like having a little helper that brings not only convenience but also safety and style to your kitchen. So, why settle for less when you can have the crème de la crème of can openers? Let's make kitchen woes a thing of the past and embrace the future with TurboTwist, where every twist is a promise of fun and efficiency!
Say Goodbye to Can-Opening Struggles!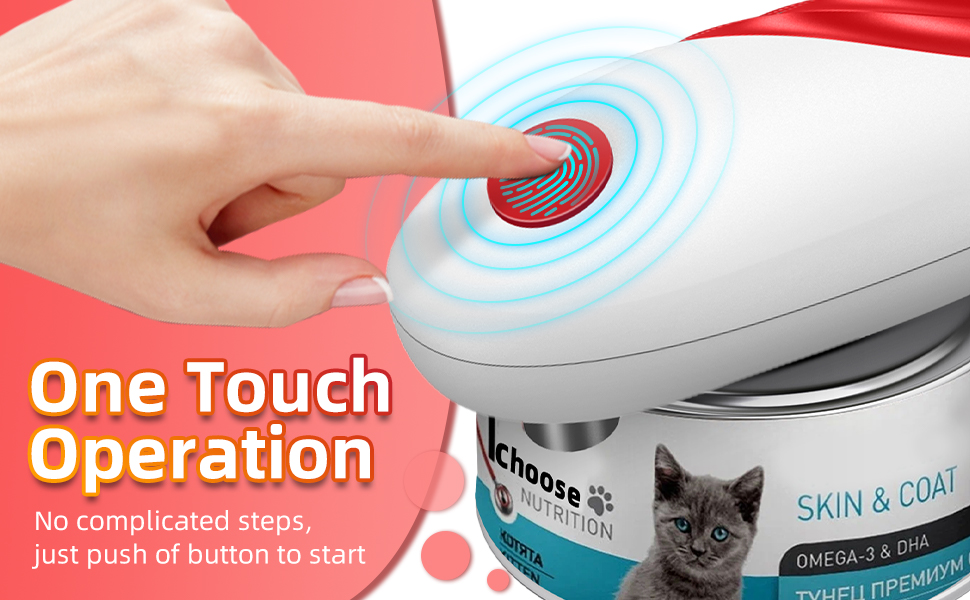 You know those moments when you're wrestling with a can, and it feels like the universe is against you? Well, those days are over! With the TurboTwist's one-touch operation, opening cans becomes a breeze. It's like having a little genie in your kitchen that grants wishes with just a touch!
Smooth Edges, Happy Fingers
Ever had a run-in with a jagged can edge? Ouch, right? The TurboTwist ensures that you'll never have to face that menace again. Its smooth edge cutting technology means no more nasty cuts, just smooth, clean edges that make using canned goods a joy. It's like having a safety guard in your kitchen, always looking out for you!
Your Portable Kitchen Buddy
Imagine a can opener that you can take with you on your camping trips or picnics. The TurboTwist, with its battery-powered operation, is ready to be your trusty companion wherever you go. It's not just a kitchen gadget; it's your portable buddy that brings convenience to every adventure!
Hands-Free Magic
Picture this: you attach the can opener, press a button, and then you're free to stir that simmering pot or grab a spice from the pantry. The TurboTwist takes over the can-opening task, leaving your hands free to multitask. It's like having an extra pair of hands in the kitchen, always ready to assist!
A Sleek Addition to Your Kitchen
Let's face it, we all love a gadget that not only works wonders but also looks good doing it. The TurboTwist's sleek design adds a modern touch to your kitchen, promising not only efficiency but also style. It's like adding a piece of modern art to your kitchen, blending functionality with aesthetics!
A Universal Kitchen Friend
No matter the size of the can, the TurboTwist is up for the challenge. Its versatility means it can handle various can sizes with ease, making it a must-have tool in every kitchen. It's like having a universal key to all your canned treasures, ready to unlock flavors with a twist!
The Perfect Gift for the Modern Cook
Looking for the perfect gift for that friend who seems to have everything? The TurboTwist is not just a can opener; it's a thoughtful gesture that brings ease and joy to any kitchen. It's the kind of gift that says, "I care about your comfort and happiness in the kitchen!"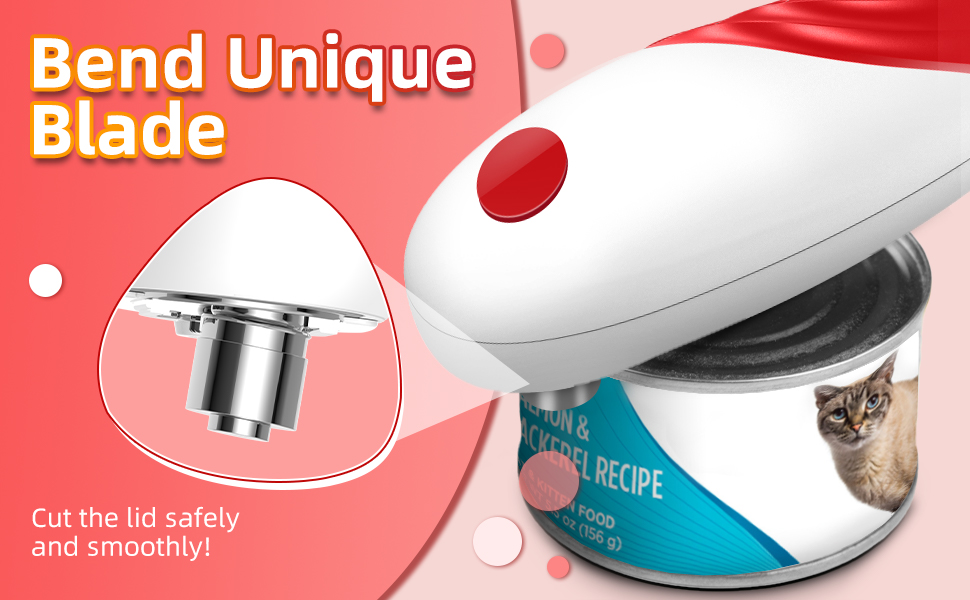 Join the TurboTwist Revolution!
Alright, culinary wizards, it's crunch time! You've seen the magic that the TurboTwist Electric Can Opener can bring into your kitchen. Now, it's time to make a choice that your future self will thank you for. Picture yourself breezing through meal prep, with a trusty sidekick that turns can opening from a chore into a joyous event. But hurry, because a gadget this fabulous is flying off the shelves as we speak!
So, what are you waiting for? Step into a world where convenience meets style, where every can opened is a celebration of innovation and ease. Grab your TurboTwist now and be a part of the kitchen revolution that is sweeping the nation. Remember, with TurboTwist, it's not just about opening cans; it's about opening up a world of culinary delight, one smooth twist at a time!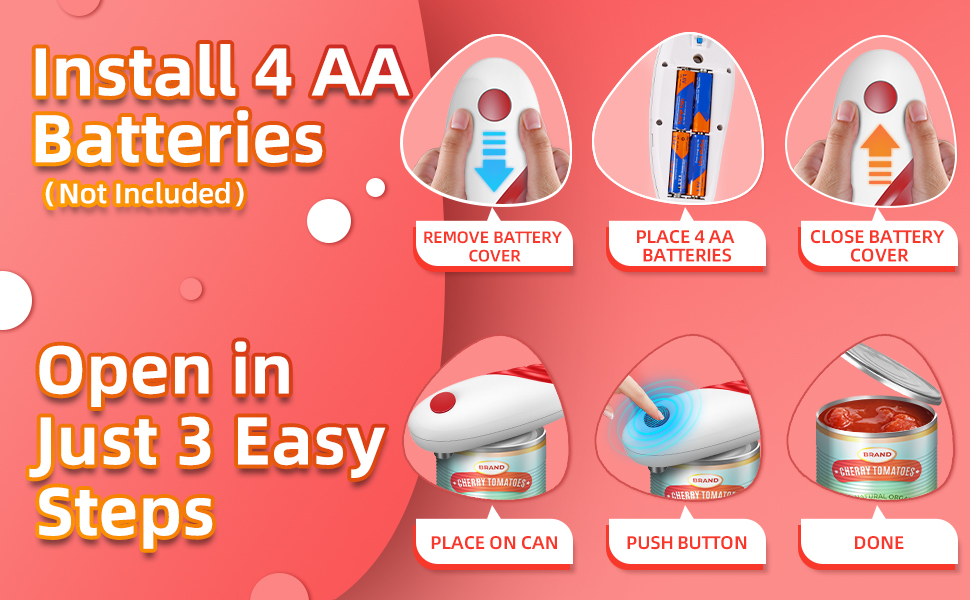 The TurboTwist Tech Tour
Alright, tech enthusiasts, gather around because it's time to delve deep into the heart of the TurboTwist Electric Can Opener. But fear not, we won't get lost in the tech jargon; we're here to give you a grand tour that's easy to understand and exciting to explore!
Motor Speed: A powerhouse that operates at a speed that makes can opening a blink-and-you-miss-it affair, ensuring a quick and efficient performance.
Blade Material: Crafted with a durable blade that promises a smooth and safe cut, every time, protecting you and your loved ones from sharp edges.
Battery Operation: Runs on batteries, offering the convenience of portability, ready to assist you in both indoor and outdoor culinary adventures.
Safety Features: Equipped with a smooth edge cutting technology that guarantees safety and hygiene, making can opening a worry-free task.
Design: A sleek and modern design that adds a touch of elegance to your kitchen, promising both beauty and functionality in one package.
Versatility: Ready to tackle cans of various sizes, making it a versatile tool that's a must-have in every modern kitchen.
So, gear up and get ready to welcome this marvel into your kitchen. Trust us, your culinary journey is about to get a turbo boost!