Avoid Overcooking and Missing The Timing For Your Dish With the TimeCook LED Large Screen Multipurpose Digital Timer with Adjustable Alarms, a Magnetic Surface, and Multiple Fixing Methods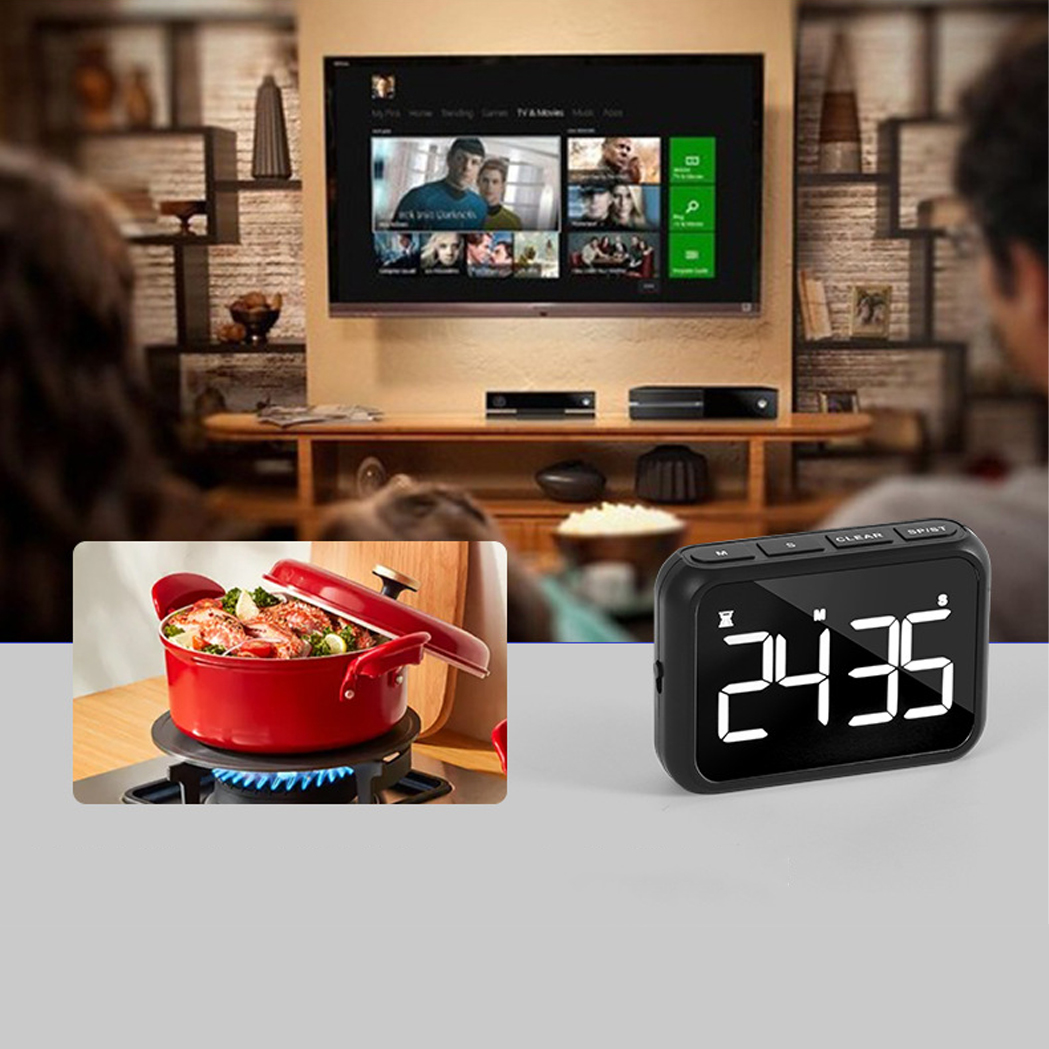 Cooking is Made More Efficient with this Kitchen Timer with Adjustable Brightness, Customizable Alarm Sounds, and Versatile Build
What if you can have a kitchen timer that has everything you need, you won't be reaching for your phone anymore? The TimeCook is an ultra efficient kitchen timer that you can rely on when it comes to keeping track of your cooking activities in the kitchen!
The TimeCook is for you if…
✅ You want a large display kitchen timer.
✅ You prefer a timer with multiple alarm sounds.
✅ You want a kitchen timer with simple operations.
✅ You prefer a kitchen timer that is versatile that you can put it anywhere.
✅ You want a kitchen timer that has a memory feature
✅ You are looking for a kitchen timer with a long-lasting battery and power saving mode.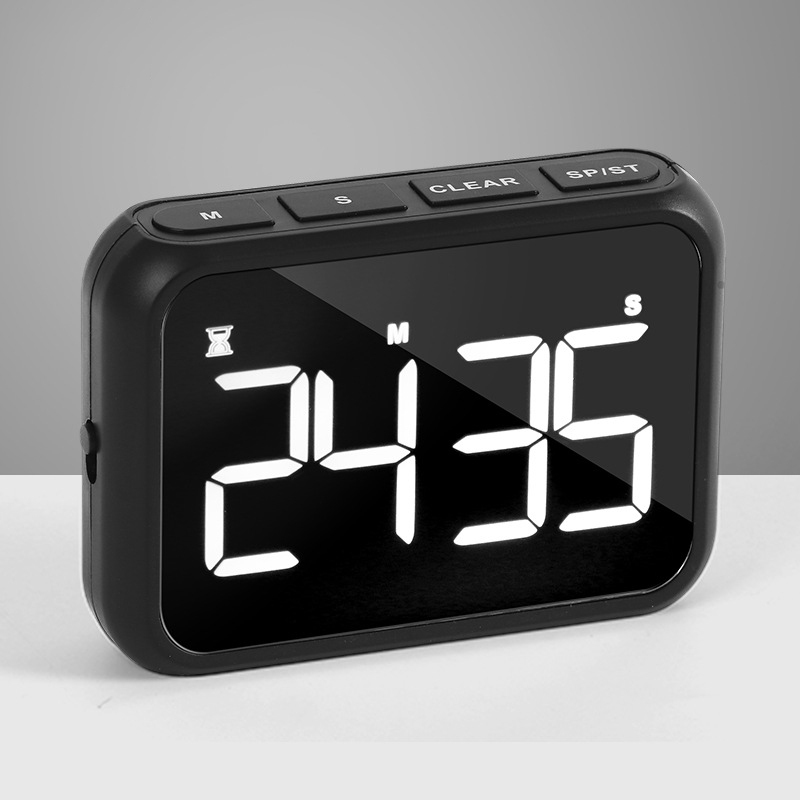 ⏰ TimeCook Kitchen Timer Features⏰ 
Accuracy Guaranteed
The TimeCook has been professionally tested for accuracy. Compared to most timers, the TimeCook features a -/+ 1 accuracy.
99 Minutes, 59 Seconds Time Management 
This kitchen timer extends up to 99 minutes – longer than most 59-minute timers. You can rely on this kitchen timer if you're cooking a dish that takes a longer time to get done.
Comes with Memory Feature
With just one click of the memory button, you will get access to the last time set. If you're regularly cooking the same dish, you won't have to set the time over and over again.
Adjustable Alarms
You can choose from 3 alarm options. You can go for loud at 80-90dB, Soft at 60-75 dB, and muted. The timer will also beep depending on the volume you have chosen. If you prefer a beepless operation, choose the mute option.
Adjustable Brightness and Reliable LED Screen.
Missing your timing won't be a worry anymore. You can easily adjust the screen brightness based on your liking.
Easy to Use Buttons
The buttons already come with labels so you won't have to wonder anymore which to push to set time, set alarms, customize settings, and find the memory.
Multiple Placement Options
You can use this as a tabletop timer, as a timer attached on to a metal surface, or one hanging from the wall.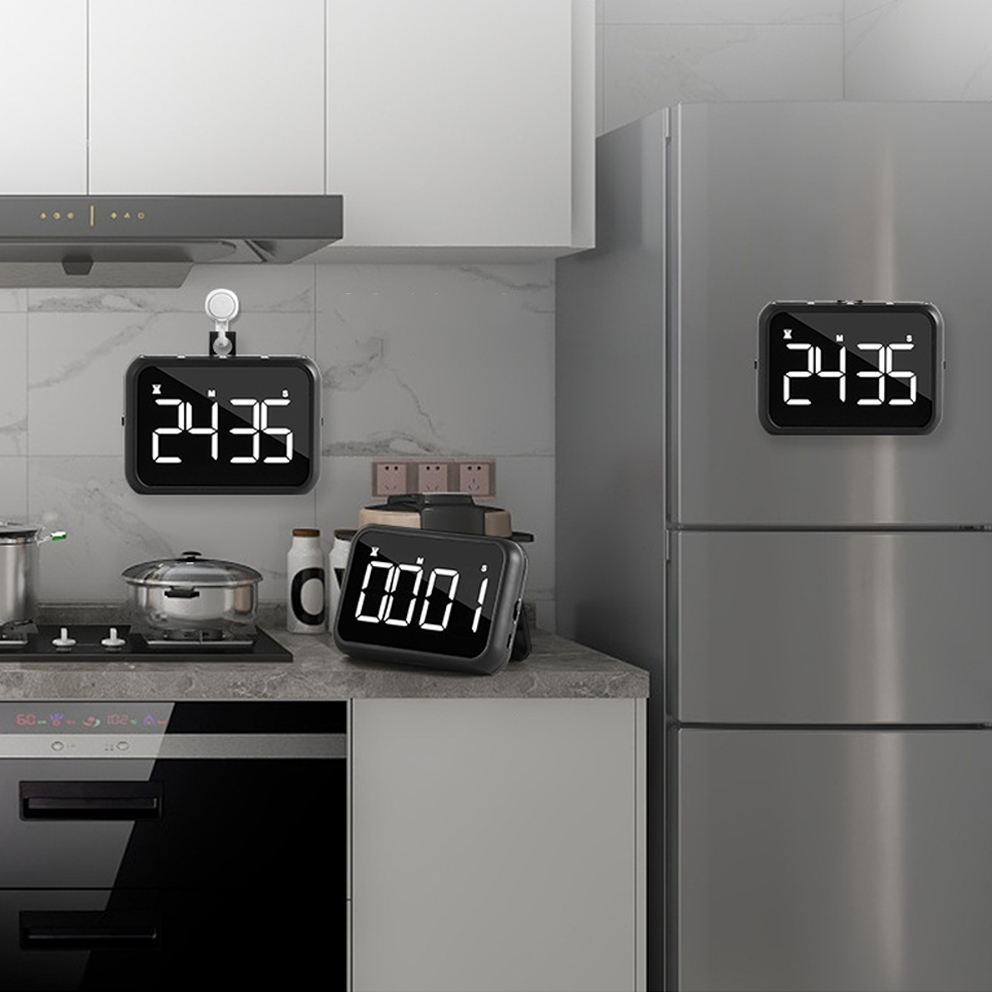 Screen Power Saving Mode
Long light mode: In working state, the brightness remains unchanged.
Energy-saving mode: 10S silent screen when there is no operation.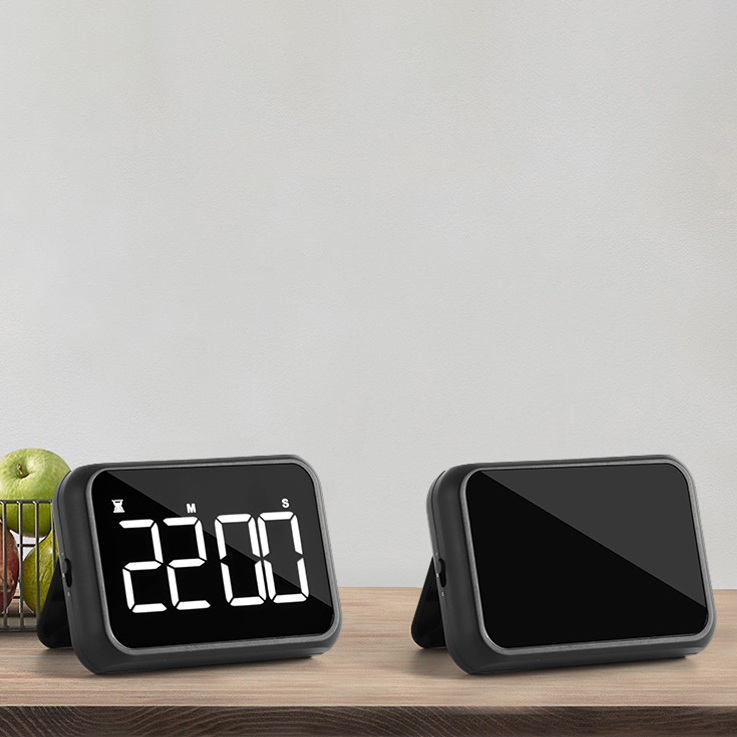 Specification:
Material: ABS
Size: 100*25*70MM
Built-in battery: 600mAh
Placement: Hook, Magnet, Vertical
Count down from 99 minutes and 59 seconds to zero, or as a stopwatch from 0 to 99:59
Function: countdown, positive timing, three-level brightness, three-level volume
Pack:
1*Digital kitchen cooking timer