Timing Tasks in the Kitchen and all Around the House Is Now Made More Efficient by the XoBlip Digital Kitchen Timer! Comes with Magnetic Design, One-touch Operation, Beepless Buttons, 2 Alarm Options that Are Adjustable, and an Easy-Reset Feature!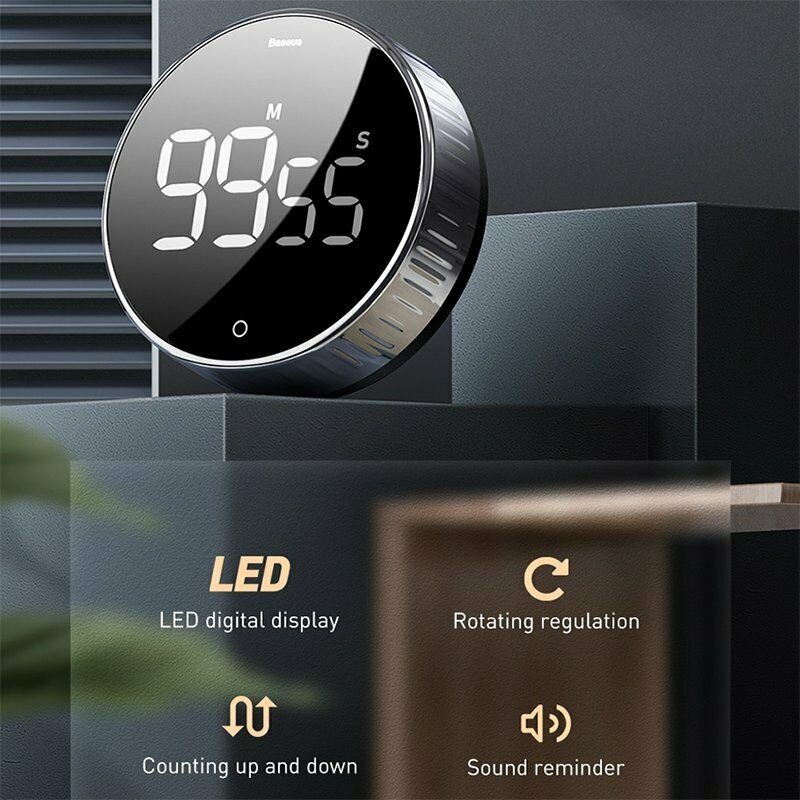 The Kitchen Timer That Combines Efficiency and Convenience
Tired of the kitchen timers that don't efficiently tell you time, or remind you that the food is already cooked? In the kitchen, timing is important – it can make or break a dish!
Telling time right and efficiently – this is the design of the XoBlip magnetic kitchen timer. Elegant and exquisite in looks and in features, the XoBlip can help you ensure that time is well observed in the kitchen. This multipurpose kitchen timer is not just for cooking – it can also be used in other activities such as doing homework, playtime, staying focused on tasks, and exercise!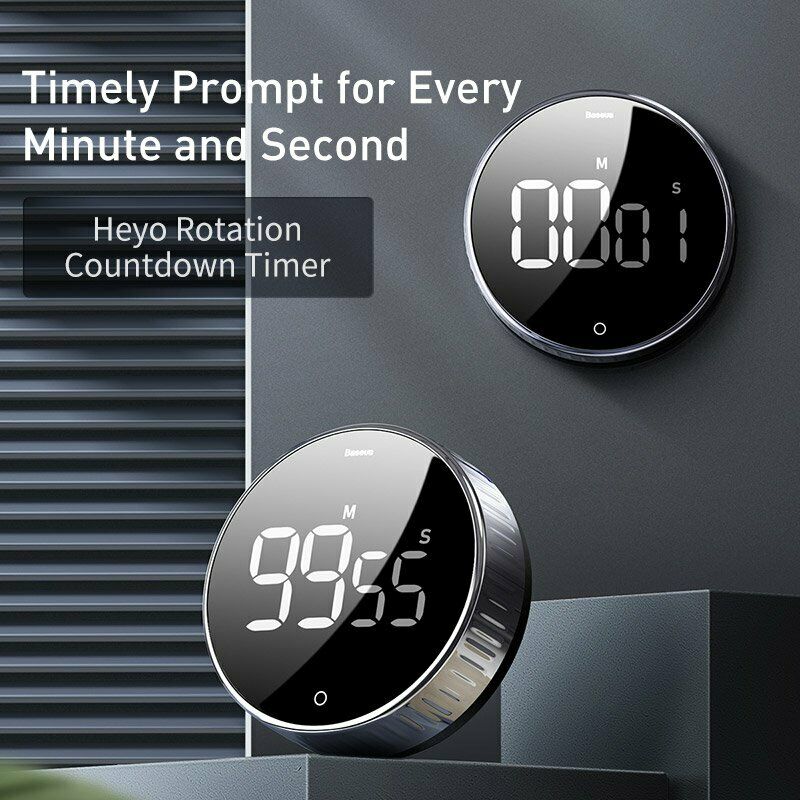 The XoBlip Kitchen Timer is For You If…
✅ You're looking for a magnetic kitchen timer you can place anywhere.
✅ You want a kitchen timer that can be adjustead easily.
✅ You want a timer for the kitchen that makes good alarm sounds you can customize.
✅ You want a kicthen timer that offers multiple timer settings.
✅ You prefer a kitchen timer that allows you to change the time settings easily.
✅ You want a kitchen timer with beepless buttons.
XoBlip Magnetic Kitchen Timer Features
What makes the XoBlip so great as a kicthen timer? Here are its topnotch features!
A kitchen timer with count-up, countdown timer for all types of activities.
You can set the timer in multiple ways. For the countdown feature, you can set the timer from 99:55 to 0. For counting up, you can set it to up from 0 to 99:55.
A kitchen timer with a magnetic surface that makes it easy for you to attach the timer anywhere.
The magnetic design of the XoBlip makes it easy for you to place the timer in a spot convenient for you. Place it on metal cupboards and drawers, metal walls, and on the fridge. No need for you to deal with wobbly timer stands.
With 2 adjustable alarm sounds to choose from.
The XoBlip comes with 2 alarm sounds that you can easily adjust. The alarms are designed to be heard from 4 meters away.
With an easy-adjust feature – you can change the timer settings midway.
Need to change a time setting? You can quickly change the timer midway – no need to worry about waiting for the current time setting to end.
No loud, squeaky buttons – simply rotate to adjust timer.
Simply use the button you can rotate in a clockwise and counterclockwise direction. You won't have to press the button multiple times just to get the right setting.
A timer you can use for other activities!
The XoBlip is also perfect for other activities like staying focused on a task, homework, playtime, and even working out!
HOW TO USE
Turn the timer clockwise to number 55. This will help to set the alarm.
Turn the timer anti-clockwise till you reach the desired time you set.
You will hear a ticking sound. This means your timer is on.
When the time is over, the timer will trigger the alarm to alert you.
Specification:
Material: ABS
Color: Black
Timing range: 0-99 minutes,0-55 seconds
Please note: This item can only be adjusted every 5 seconds, not 1 second.
Voltage: 4.5V(3*AAA batteries, this package without batteries)
Working temperature:0°C-50°C
Time of endurance: 3 months
Timing range: 0-99 minutes, 0-55 seconds
Volume gears: mute 0db/small volume gear 60-70db/large volume gear 80-90db
Size:78*78*27.5mm
Weight: 90g(Without battery)