Add a Kitchen-Worthy Timer To Your Home with the CrackoClok Kitchen Timer with Manual Setting, Easy-Set Features, No Button Operations, and Cute Design!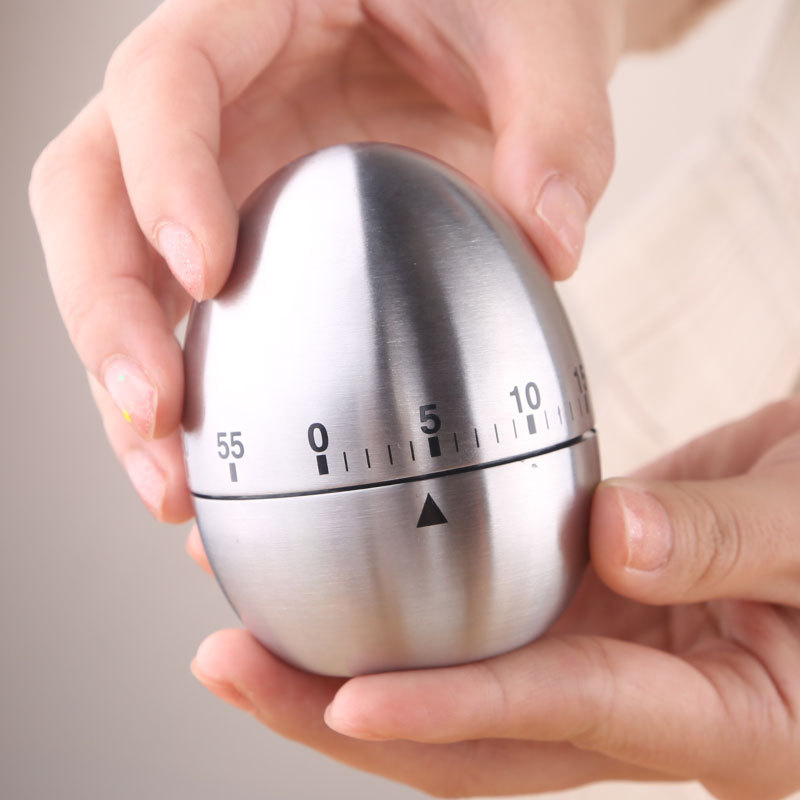 The Manual Kitchen Timer with the Most Simple, Easy-to-Use Operations That Make Timing in the Kitchen More Efficient!
Need to cook with precision? Do you want to have a kitchen timer that helps you monitor the time involved in cooking your food? Introducing the CrackoClock, a cute egg-inspired kitchen timer that's so easy to use, and so easy to bring anywhere.
The CrackoClock elevates the way you use timers. Unlike phones and classic timers, the CrackoClock can hit the time accurately. It has a simple operation, does not run on battery, and is so easy to use. It's also portable! The kitchen timer also comes with a cute egg design that complements the vibe of your kitchen.
The CrackoClock is for you if…
✅ You prefer manual kitchen timers.
✅ You are looking for a kitchen timer that is easy to set.
✅ You don't want a kitchen timer with a lot of buttons.
✅ You want an accurate timer.
✅ You prefer a kitchen timer that you can bring anywhere.
✅ You want a kitchen timer that also complements the aesthetics of your kitchen.
CrackoClock Kitchen Timer Features
Easy-set feature that doesn't include a lot of buttons.
The CrackoClock does not come with any complicated buttons. To set the time, you simply have to m
You can set the timer for up to 55 minutes.
This manual kitchen timer allows you to set timings of up to 55 minutes. You can use this for cooking, baking, stewing, steaming, and even for drying up ingredients.
Comes with a durable but portable design – you can easily bring it anywhere.
Do you need a timer while you're camping? Not sure if your phone can be an accurate timer for cooking? The CrackoClock is a portable, travel-friendly kitchen timer that you can bring anywhere.
Comes with a high-decibel alarm. 
You won't have to worry about missing an alarm. The high-decibel feature of the CrackoClock makes distinct, loud sound that will immediately tell you that the time is up.
Manual operation – does not need batteries.
You won't be needing batteries for this one. This feature makes the CrackoClock a convenient and reliable kitchen timer.
Accuracy is guaranteed in this timer.
The timer is calibrated to be 98% accurate.
A cute kitchen timer that complements your kitchen aesthetics.
The egg design makes this kitchen timer a fascinating, eye-catching design that can complement your kitchen!
How to Use
Set the locator to the 0 scale position when using it. (Do not turn counterclockwise)
Turn clockwise to the 55 mark (Note: No matter how many minutes it is, it must be turned to 55 minutes first)
Turn counterclockwise to your desired time
specification
Color: silver
Size: 6.1cm in diameter and 7.7cm in height
Weight: 147g
Material: stainless steel
Product List