Full-spectrum: blue, white, red, and infrared (660-665nm, 3000K, 5000K, infrared 760nm) full-spectrum indoor plants grow lights. When plants are planted at night or in a place where it is difficult to receive sunlight, light effective for photosynthesis is concentrated and applied to the plants. This process provides plants with 100% light to produce maximum photosynthesis.
LM281B chip: The high-quality LM281B chip has the highest light output efficiency among the currently available light-emitting chips. Compared with other red/blue lamps, it produces better light transmittance and produces a 50% higher yield with less energy.
Energy-saving and dimmable: The use of LEDs saves electricity costs and is an economical LED, so it generates less heat and grows plants in an energy-saving and low-cost manner. The high energy efficiency of 2.7 umol/J consumes only 100w, but the output is much larger than the products of the same output. With a dimming remote control, it can be easily rotated to adjust the brightness.
Good heat dissipation/silent effect: No cooling fan, no noise. Large-area high-quality aluminum heat sinks are used for good heat dissipation. It can maintain normal temperature, effectively protect the growth of plants and extend the life of light, reaching more than 50,000.
Wide range of applications: suitable for florists, people who grow vegetables, and various flowers. It is also suitable for indoor plants grown in hydroponic greenhouses at home and work. An excellent choice for high-quality and abundant indoor garden lovers.
Specifications:
Power: 110W
Size: 30*24*5.5cm
Number of lamp beads: 303pcs
Effectiveness: 2.7 umol/J
Waterproof level: IP65
Life: >50,000 hours
Features:
Efficient growth: Provides high PAR value output up to 2.7umol/J, and efficiently promotes plant growth.
Stimulate photosynthesis: This device enhances plant immunity.
Photosynthesis: Customized light formula to stimulate the opening of plant stomata and promote photosynthesis.
Flowering and fruiting: Through red light and IR infrared light, these grow lights promote plant flowering and fruiting, and increase yield.
Dimming function: By adjusting the brightness, the plant light can adapt to the growing needs of every plant in different growth stages.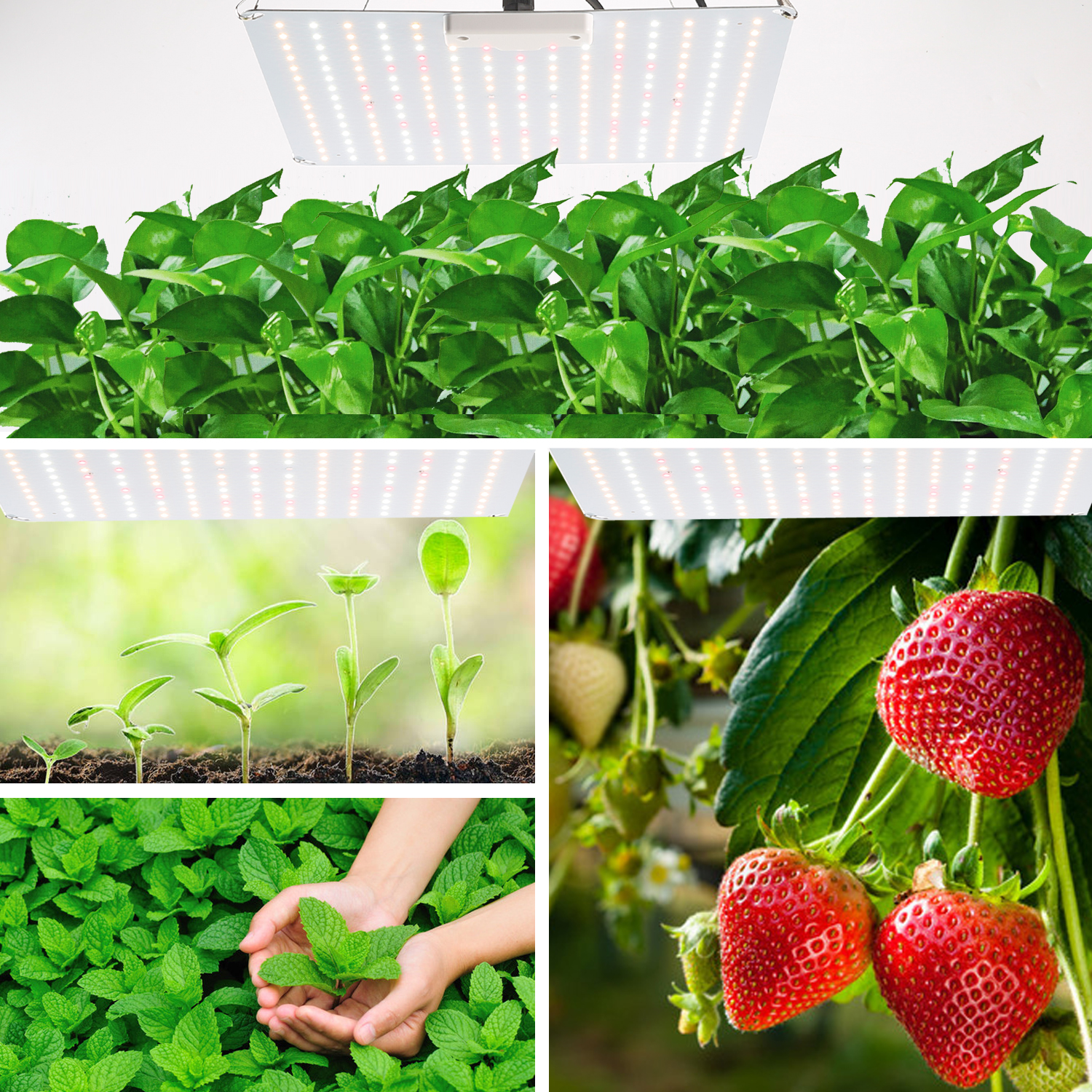 LM2835
By using the newest, high-yield LED technology-336 pcs Samsung 2835 diodes, the Seedling Haven Grow Lights achieves a high energy efficiency of 2.7 umol/J that improves the light transmittance. It only consumes 90W of power, which is 50% less than the operating power of other 200W HID/Blurple/HPS lamps, yet boosts a 50% higher yield harvest. The maximum output is 2.5g/w.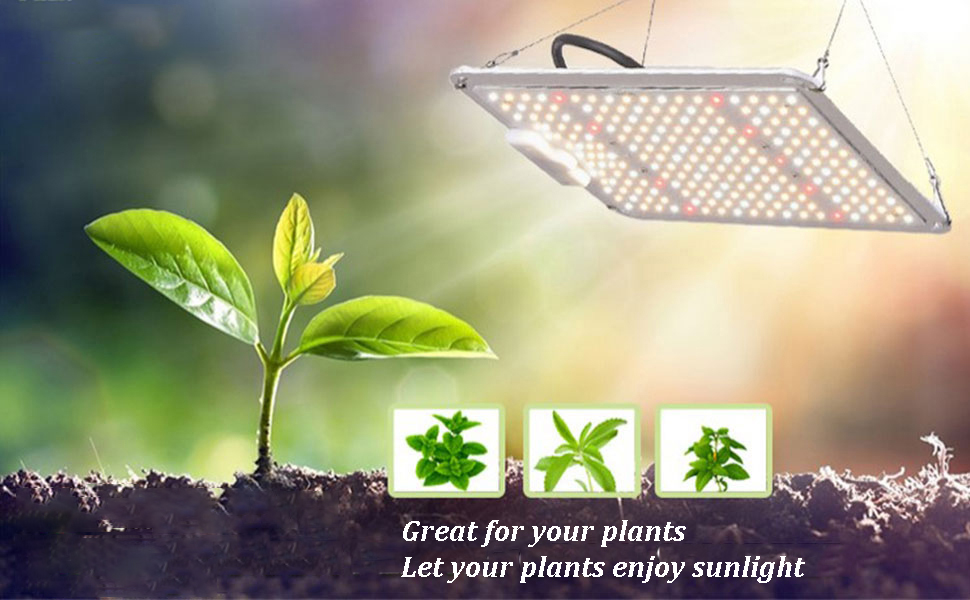 Full Spectrum
The Seedling Haven's "Full Spectrum" LED Grow Lights can provide everything the plants need under natural light at all stages. The powerful blue light makes the plants grow faster, and IR light is particularly useful during flowering. It accelerates bloom time and increases yield, fills the flowers with space and obtains an amazing harvest. This can not only reduce buds but also increase yield while saving energy and costs.

Function
A fanless design is used to provide you with a silent growth life. Using high-quality Samsung LED chips and reliable drivers, the light is also made of the LED board is passively cooled by a large-area thick aluminum heat sink. The fast-dissipating aluminum material reduces the light lost in walkways and walls, increasing the light intensity by 20%, and allowing your plants to get more energy without burning the plants for maximum space.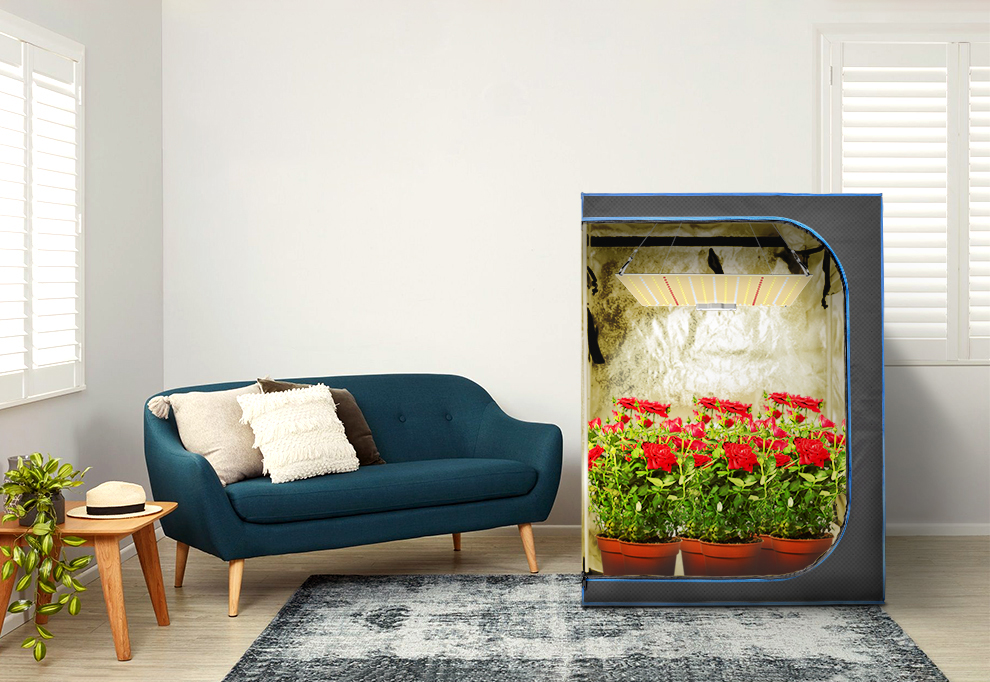 Application [Suggest Handing Distance]
Germination: 24-30inch
Seeding: 24inch
Veg: 18-24inch
Flower: 12-18inch
Veg: 18 hours ON
Flower: 12 hours ON
Product Accessories:
1*Quantum plate lamp body (including driver)
1*plug
1*liftable lanyard
4*Stainless steel hook