Promote growth 365 days a year
The NobleLights is designed to substitute natural sunlight, stimulate photosynthesis, and provide the right color spectrum for your plant to grow and flourish.
Ideal for delicate, tropical plants and flowers to not only grow but bloom year-round. Don't let seasonality stop you from growing your lovely plants!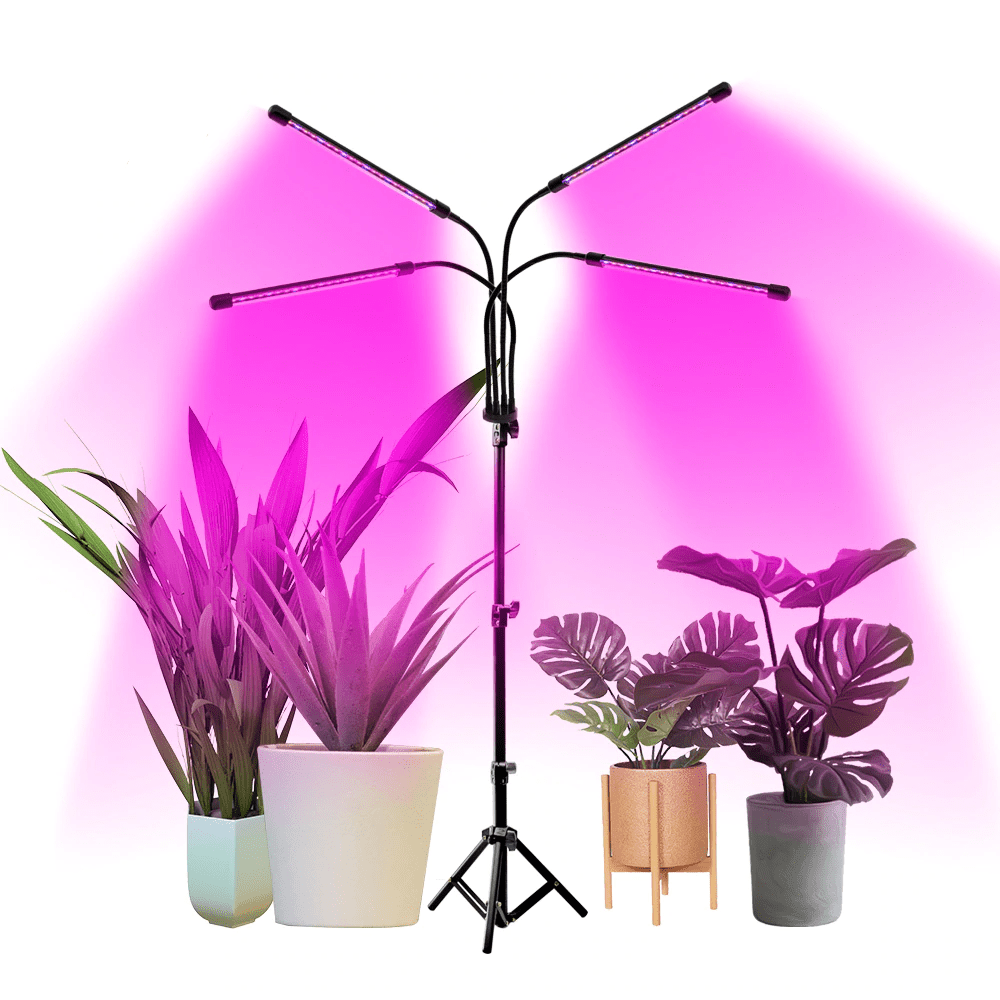 Multiple Uses
Use the NobleLights for food production, plant propagation, indoor gardening, indoor hydroponics, and horticultural applications.
Promotes the growth of succulent plants such as cacti, etc.
Improves the taste of vegetables such as cucumbers, tomatoes, etc.
Improves flower quality and lengthens flowering time.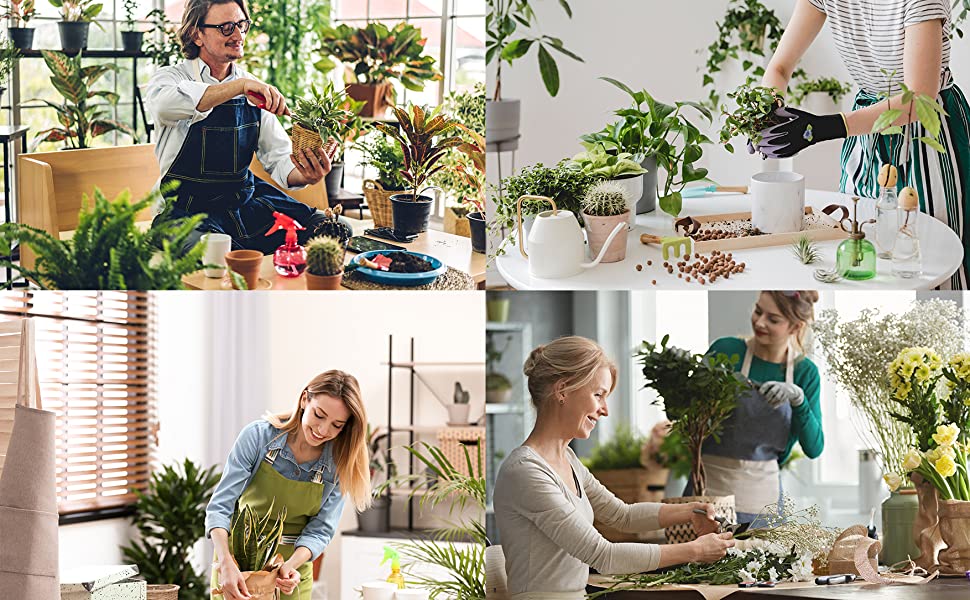 Features:
✓ 5 DIMMABLE MODES & 3 SWITCH MODES: Our dual-head LED grow light has 5 dimmable settings ranging from 20% to 100% to suit varied stages of plant growth. It has 3 spectral modes (red, blue, and mixed light) to support photosynthesis. You can switch the lights off or on to suit the plant's needs.
✓ 360-DEGREE ADJUSTABLE GOOSE NECKS: The goosenecks can be rotated 360 degrees so you can control the angle easily and the distance between the lamp and plants.
✓ ENERGY SAVING & HIGH EFFICIENCY: High brightness, low light attenuation, low heating, safe, durable, energy-saving, and environmental protection.
✓ TIMING FUNCTION: Comes with three timer setting options which allow up to 3, 6, or 12 hours according to plant needs. This is a one-way timing setting to turn the lights on and off every day automatically.
✓ VISIBLE QUALITY: The coverage area with one head is roughly 24-27 inches depending on the height you have the head aimed. The LED grow lights have a USB connector which makes it convenient to connect in your office or home to a USB or AC power plug (includes adapter). The metal clip/tripod allows the lamp to be placed anywhere.
✓ WIDELY USED: Can be used for food production, plant propagation, indoor gardening, indoor hydroponics, and horticultural applications.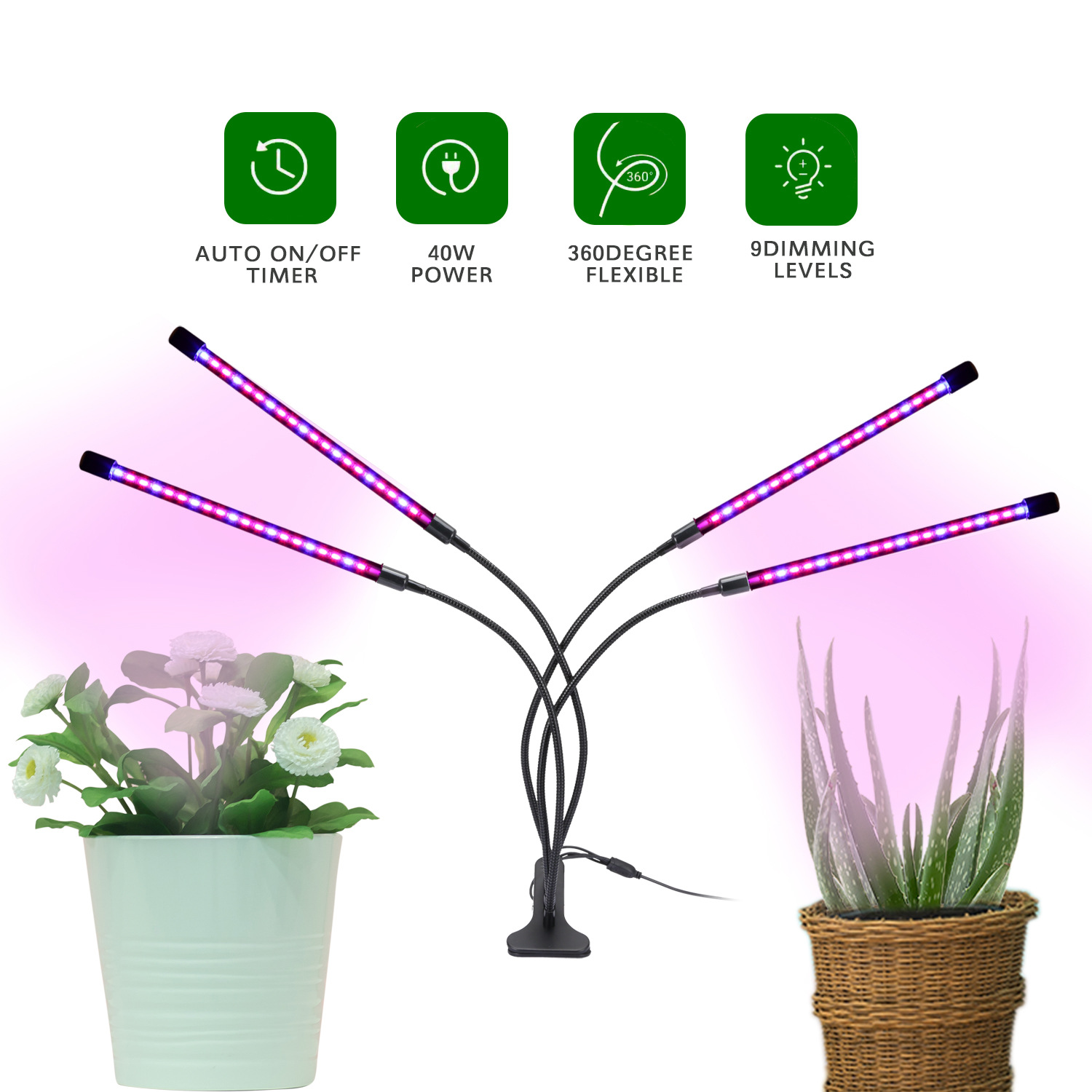 Specifications:
Shade Material: Metal, Polyvinyl Chloride
USB Wire Length: 1.3m/4.3ft
Wattage: 9W/18W/27W/36W
Color Switching: Red/Blue/Red+Blue
Timing: 3H/9H/12H
4 Head Timing Grow Light
Red and Blue Spectrum
The NobleLights Grow Light has the following specifications:
48 total lamp chips in total with 32 red lights and 16 blue lights.
The red wavelength is at 660nm, while the blue wavelength is 460nm.
Each light is scientific and measured accordingly for optimal plant growth.
Our Grow Light has high energy-efficiency features and a high emergence rate to give a balance of quality, safety, and long life to all plants!
Control Panel:
3 Switch Modes: Red Light On, Blue Light On, and Both Red and Blue Lights On.
9 Dimmable Modes: 20% to 100% Brightness.
3 Timing Modes: 3, 9, and 12 hours.
Turn On/Off: Turn on/off easy to control.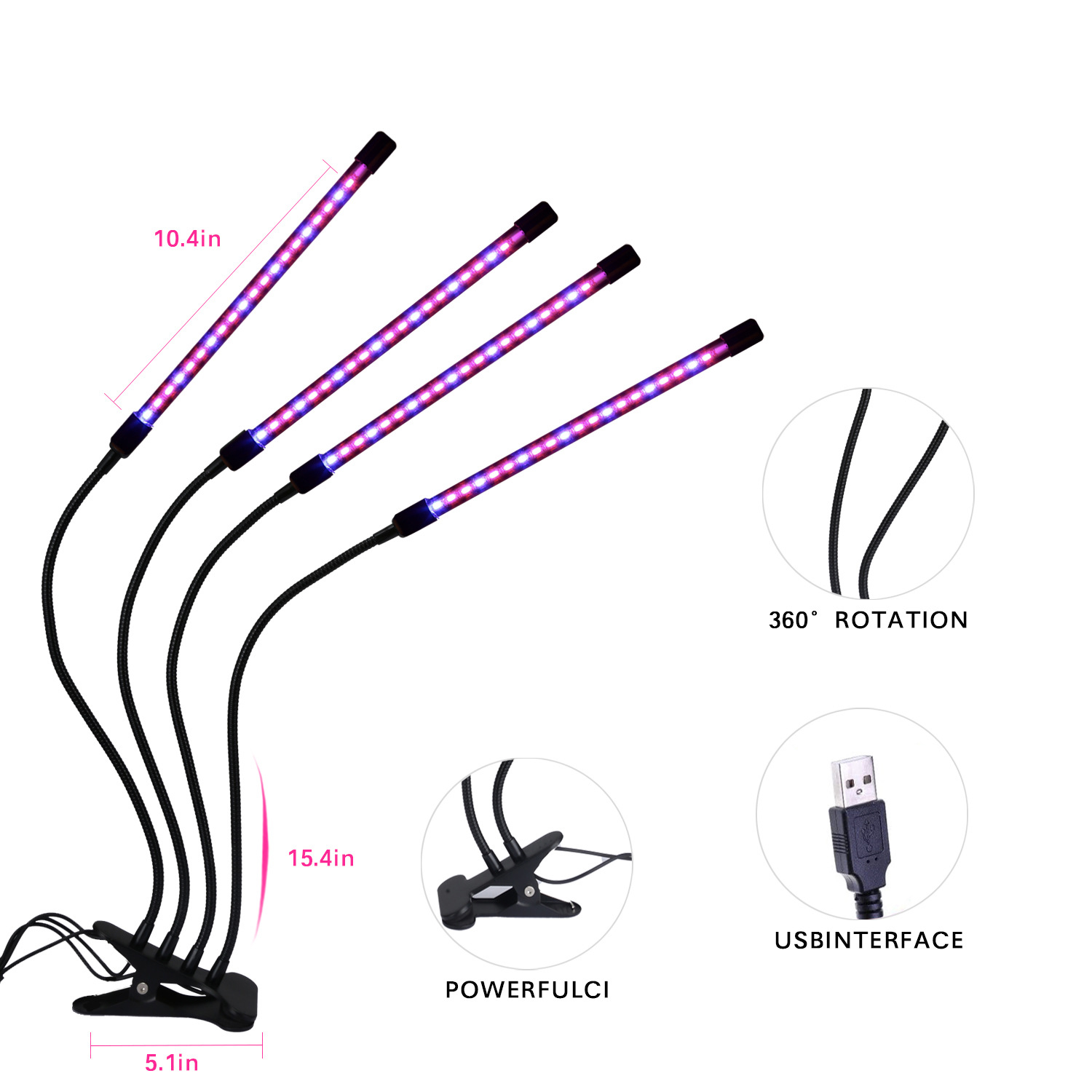 Easy To Use
The NobleLights is intuitive and easy to use. Connect the adapter to the device and plug it into a nearby power source. The tube is designed to be more flexible and convenient so that you can adjust the grow lights according to the optimal distance and lighting direction needed by every plant.
Powerful Clip
Made of high-quality materials and springs, the NobleLights can be attached to any compatible surface of up to 3 inches. The clip provides a firm grip and won't come loose even after extended use.
Perfect Red/Blue Spectrum
The Blue LED chip encourages the plants to take in more energy by synthesizing chlorophyll to help in germination.
The Red LED chip contributes to achieving effective germination, flowering, and enhancing photosynthesis for better results.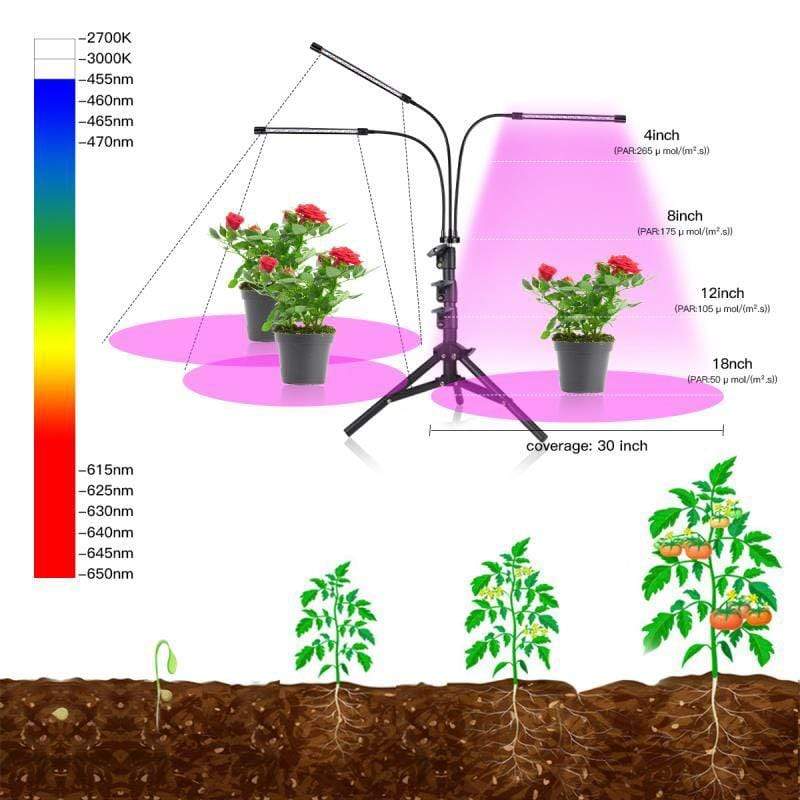 Package Includes:
1 *LED Grow Lights with Clip
1* US Power Cord
1 * User Manual
The NobleLights can be set automatically to turn on and off every day. If you want the grow light to turn on 3 hours regularly (e.g., from 9 a.m to 12 p.m), you need to turn it on at 9 a.m and set 3 hours.
Notes:
It is advisable to maintain a distance of 1.7 to 3.4 feet between the light and the plant.
This grow light should be exposed to the plant twice a day, with each session lasting for 6 hours for growth.