Enjoy the Smooth and Cooling Sensation of This Cooling Blanket with Dual Cooling Sides and Breathable Fabric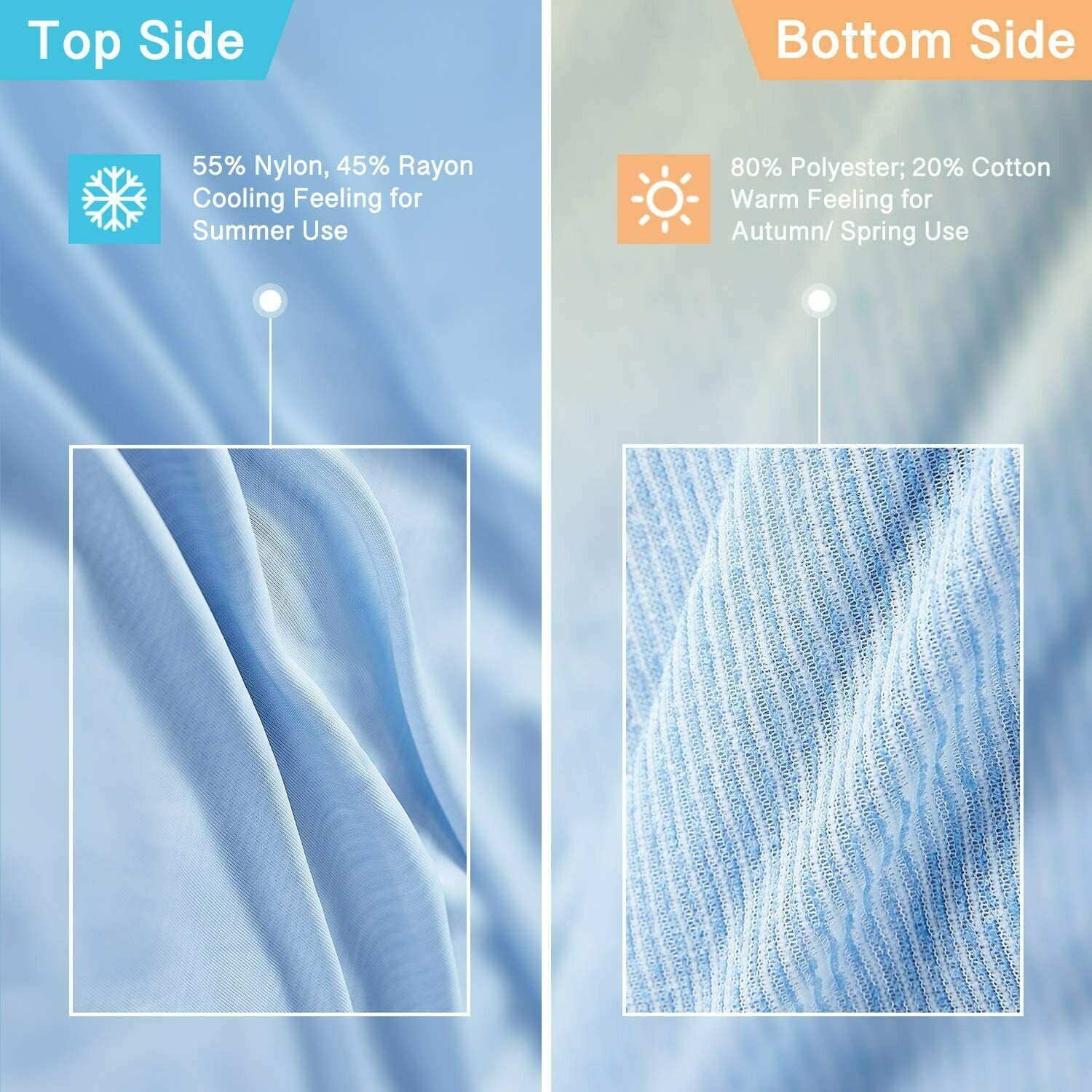 The warmth and heat that disturbs our sleep will no longer be a problem with the SvelvyBreeze cooling blanket. This ultra-smooth, skin-friendly reduces excess body heat and external warmth significantly to help you enjoy a deep, restful sleep.
Unlike regular cooling blankets, the SvelvyBreeze combines lightweight goodness with cooling benefits. When this blanket envelopes you, you won't feel discomfort – just soft, smooth, fluffy cool feels that lull you to sleep.
The SvelvyBreeze Cooling Blanket is for you if… 
🌟 You're looking for a cooling blanket with quality material.
🌟 You prefer a silk blanket.
🌟 You want a silk cooling blanket with impressive cooling capacity.
🌟 You are all about materials that are gentle on the skin.
🌟 You are looking for a cooling blanket that is easy to clean.
SvelvyBreeze Cooling Blanket Features
🥶 Made from Cooling Fiber for a Long-Lasting Cooling Sensation
Enjoy a soothing sensation each time you use the blanket. The Cooling Fiber filled with cooling beads leaves a cooling sensation all over the body and make the cool feeling stay for a longer period of time.
🥶 A Cooling Blanket You Can Use on Warm and Cold Days – Comes with Dual Material
The SveltyBreeze comes with a cooling fabric on one side, and cotton and silk on the other side – each side is ideal for different seasons.
🥶 Blanket Has Micropores for Better Breathability
The cooling blanket also comes with micropores that promote better air circulation. The micropores allow air and the cooling effect of fans and air conditioning units to work efficiently.
🥶 Intricate Sewing Technique Makes Blanket Durable
The durable sewing technique – tight knit pattern – makes the blanket last for a long time.
🥶 Machine-wash Ready 
Specifications
Size: 71″ x 79″
Color:Blue
Material:Nylon
Department:Baby, Kids, Teens, Adults
Wash: Hand or machine washable(within a net bag)
Great for travel, camping, sports
Great for summer, fall, spring
Package Include