Turn on the Cool Feeling with this Cooling Blanket Made with Arc-Chill Fabric, Breathable Material, and a Design that Keeps the Breezy Feeling In for Hours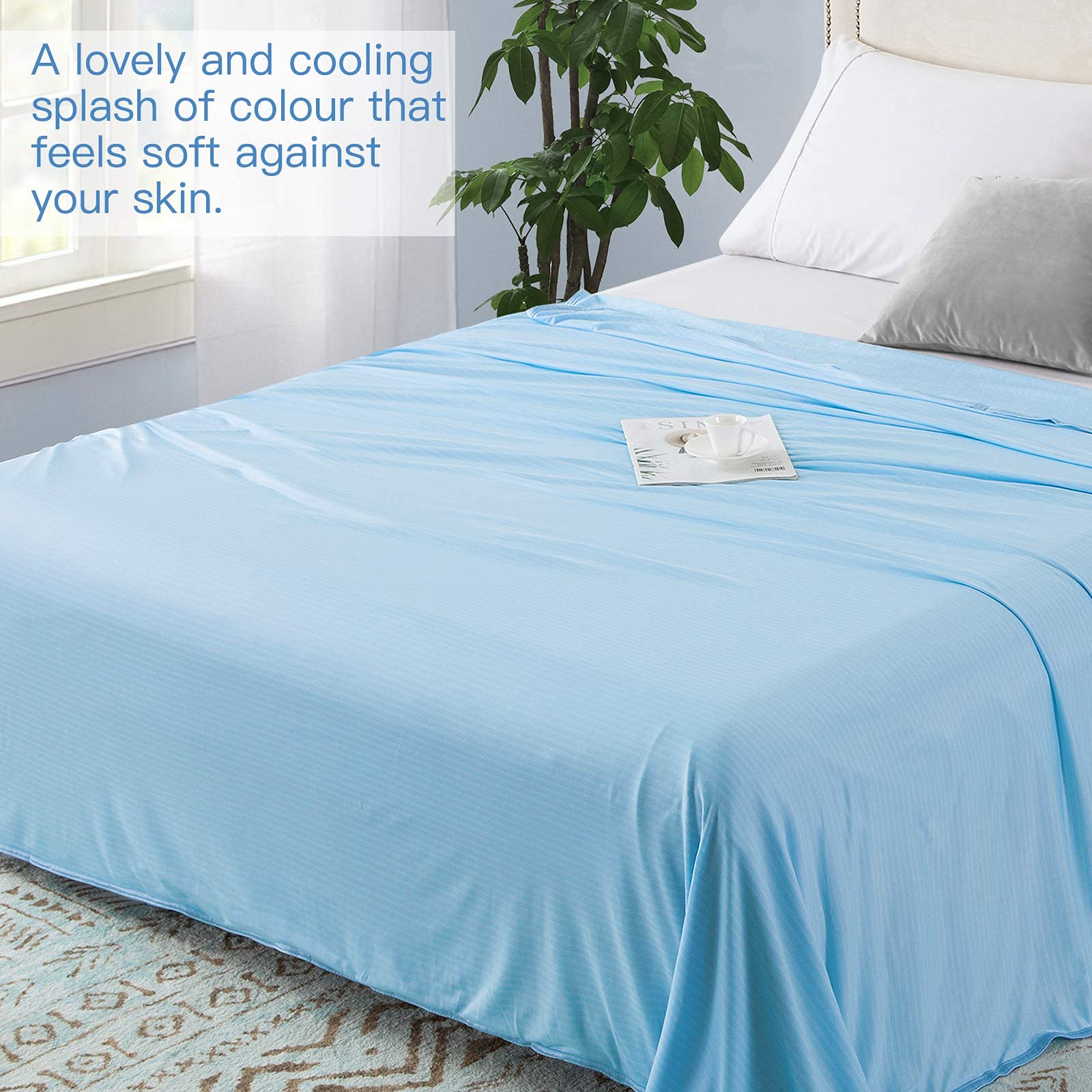 Cooler Temperature for a Long Time with this Lightweight, Breathable Cooling Blanket Made from High-Quality Cotton and Arc-Chill Fabric
The cooling blanket that makes the temperature drop by up to 2 degrees!
The ArcoWrap is a soothing, cooling blanket that is made to encourage breathability and increase that cool, soothing sensation.
Made with ArcChill fabric and breathable fabric, the ArcoWrap reduces excess body heat significantly and traps cool air inside for a longer period of time.
Smooth on the skin, and reliable in helping you feel ultra comfortable, you can trust the ArcoWrap to bring you a cooler, breezier, deeper sleep at night.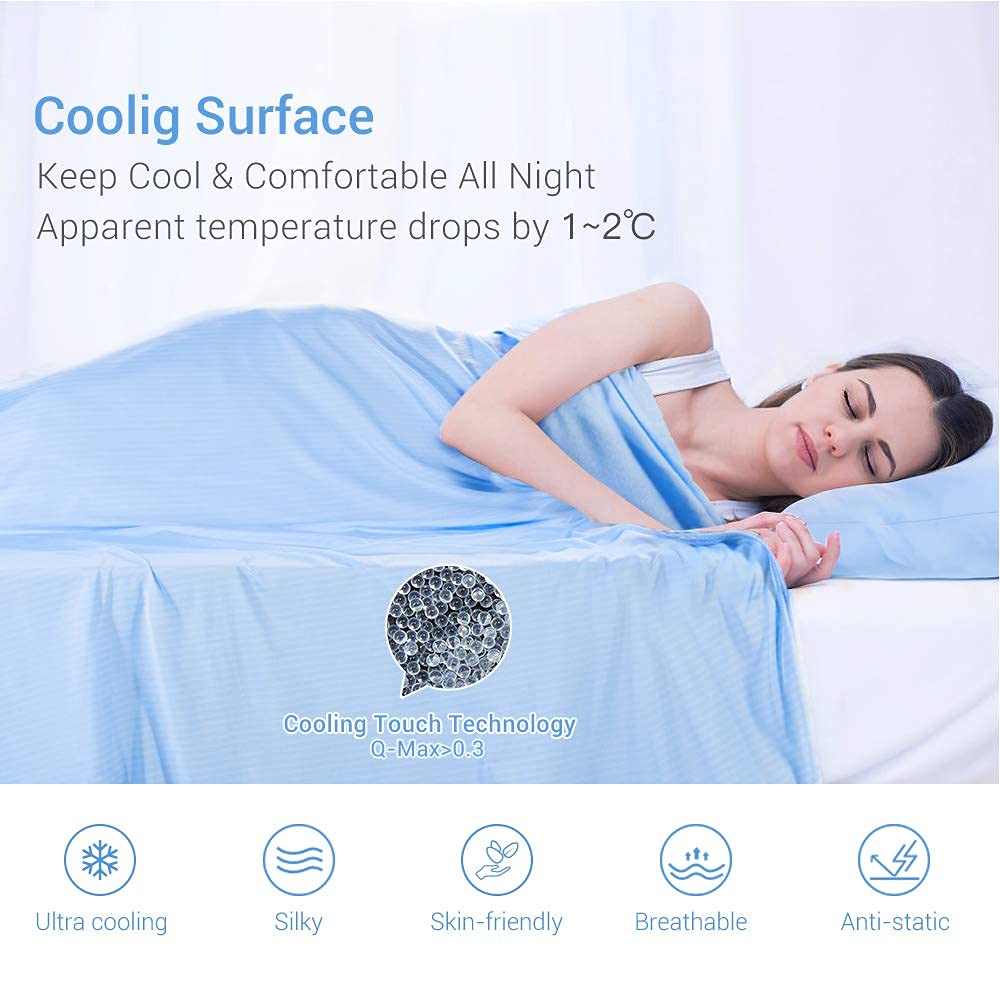 What is the Arc-Chill Cooling Textile?
A revolutionary high-performance functional textile made with conductive cross-section polyester fibers and jade particles, which can wick humidity away from the skin, accelerate moisture evaporation, absorb body heat, and result in a feeling of coolness.
The presence of the jade particles produces an endothermic reaction that absorbs energy, while the modified conductive cross-section polyester speeds up moisture evaporation when their body perspires It reduces skin temperature by 2 to 4 ℃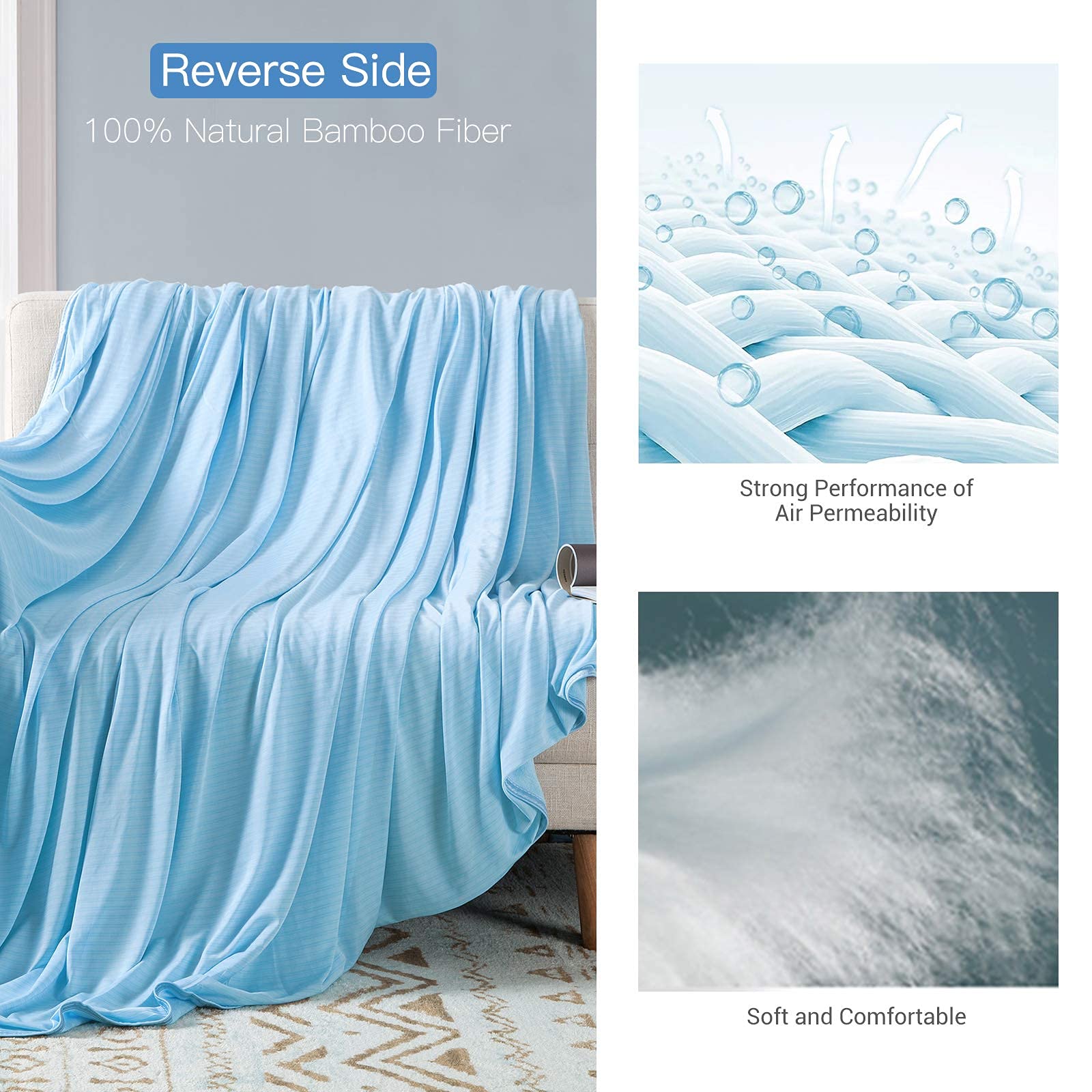 The ArcoWrap is For You If…
🥶 You're looking for a blanket that amps up the cool sensation.
🥶 You want a blanket that is lightweight and breathable.
🥶 You're all about bamboo fabric!
🥶 You are looking for skin-friendly blanket.
🥶 You are looking for a blanket with quality material.
🥶 You want an easy to maintain, and durable cooling blanket.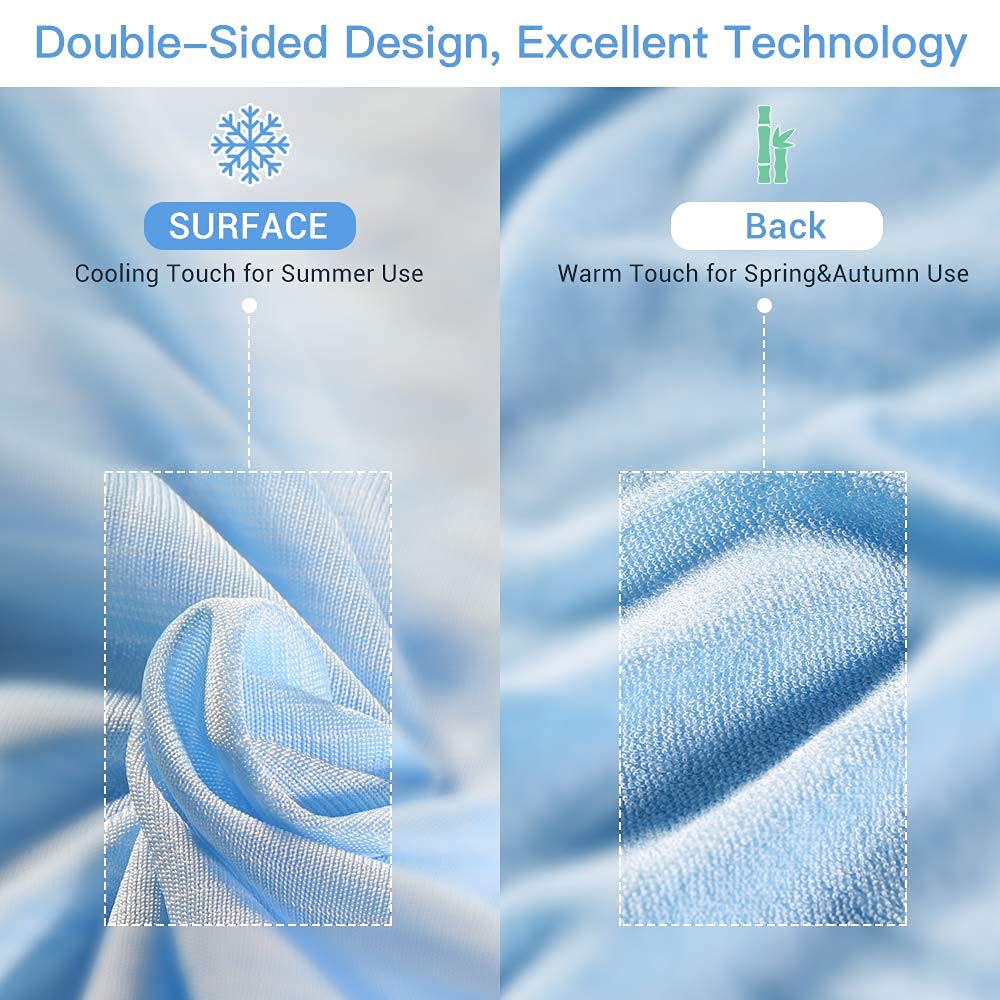 ArcoWrap Cooling Blanket Features
Comes with Arc Chill Cooling Fabric for that Long-lasting Cooling Sensation
Feel the coolness the moment you get inside the blanket. The ArcoWrap comes with Arc Chill fabric that helps elevate the cooling sensation that you can enjoy for a long time.
Made from Japanese Q Max Breathable Fabric
The ArcoWrap is made to be breathable. The fabric used for this blanket is designed to allow better air circulation. The fabric comes with micropores that let the cooling effect of your airconditioner and fan seep through.
Comes with a Bamboo Fiber Side That Increases the Blanket's Cooling Capacity
The natural cooling features of the bamboo fiber can help you feel 1-2 degrees cooler. The soothing fiber will also remove any iffy feeling that might come with regular blankets.
Made with Tight Stitching That Elevates the Durability of the Cooling Blanket
The stitching of the ArcoWrap is tight and made intricately to ensure the blanket – despite being lightweight – will last with you for a long time.
Designed to be Anti-Static
Tired of getting static with flannel blankets? Not with ArcoWrap. Top surface is made from 55% Nylon and 45% Rayon, giving cool touch instant relief from heat. Bottom surface is made from 80% polyester and cotton, giving warm and comfortable touch without the static.
Can Be Washed Using a Machine
Simply set the machine to gentle washing and leave it to clean.
All-Around Blanket 
Can be used a child's blanket, lap blanket, travel blanket.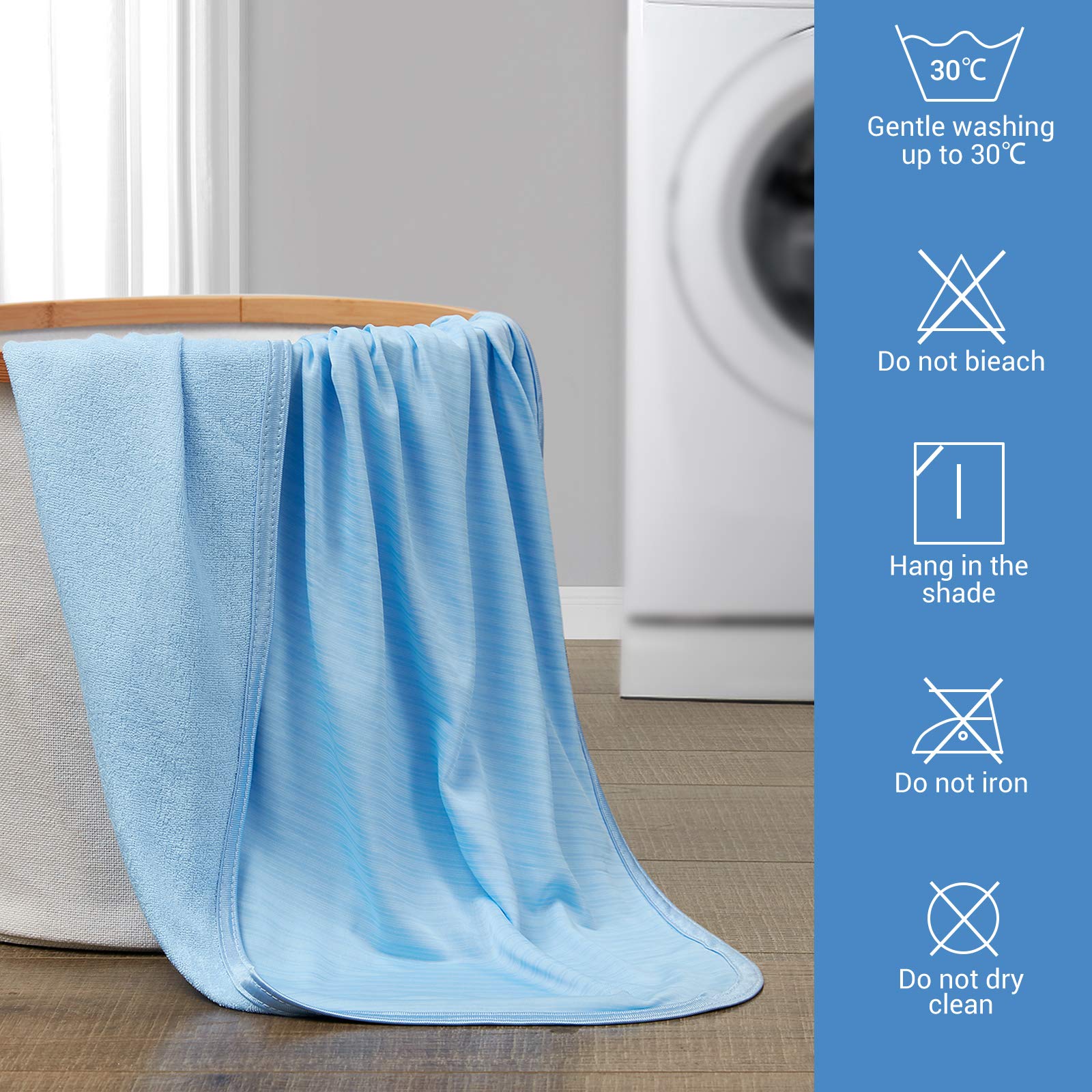 Packcage Include