Colder Nights are Longer with the AmivaCool Cooling Blanket with the Latest in Multi-layer Cooling Technology and Made with Moisture-Wicking Fabric That Holds Cold Sensations for Long!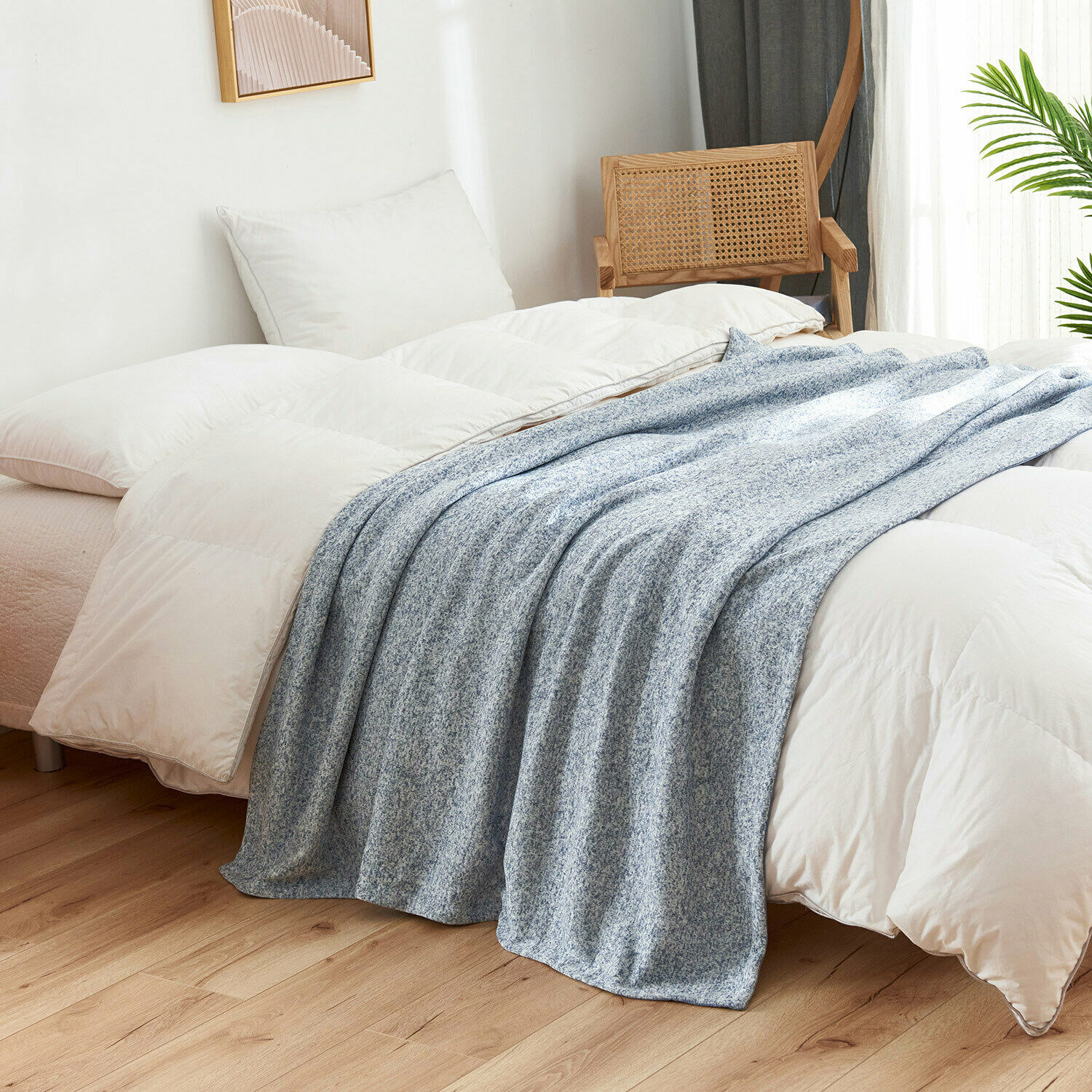 This Cooling Blanket Helps You Enjoy the Cooling Sensation Longer – The Cool Feel Can Last Up to 12 Hours!
Whether you are a hot sleeper or you live in fairly hot weather, there are times when blankets are just too much. Any extra fabric on top of you already feels unbearable.
The AmivaCool blanket is a cooling blanket made for anyone who would like an extra dose of coolness that can make sleeping more breezy and comfortable. Unlike regular blankets, the cooling effect of the AmivaCool goes into every layer to ensure the entire blanket delivers that cooling sensation all throughout.
Durable and made from high quality fabric, the AmivaCool elevates the cool sensation for a rest filled with comfort.
The AmivaCool Cooling Blanket Is For You If:
✅ You're looking for a cooling blanket that that provides coolness through and through.
✅ You prefer a cooling blanket with skin-friendly fabric.
✅ You want a cooling blanket that is easy to maintain and doesn't shrink when washed in a machine.
✅ You are looking for a cooling blanket that is breathable.
✅ You want to find a cooling blanket that lasts for a long time.
AmivaCool Features
Features Multi-Layer Cooling Technology for A Cooling Sensation that Seeps Through
The AmivaCool cooling blanket is designed to distribute the cool sensation all throughout the blanket. Each layer comes with breathable material that traps the cool air inside to help you feel breezy for a longer time.
Made with Moisture-Wicking, Tight,  Micro-Knitted Fabric That Keeps Cool for Long
The material used for the AmivaCool is designed to actively transfer excess body heat so you can remain cool and dry all throughout your sleep. The fabric delivers instant cooling effect the moment it touches your skin.
Made from Knitted Fabric That is 100% Breathable
Done with blankets that make you feel more discomfort? The AmivaCool is made with micro-knitted fabric that increases breathability so you won't have to endure too much warmth. The fabric is also skin-friendly, and anti-wrinkle.
Created with Advanced Stitching for Increased Durability
The AmivaCool is worth the money. With a more durable stitching, this blanket can last with you for a long, long time.
Machine-wash Ready Cooling Blanket that Does Not Shrink
No more worrying about blankets shrinking and losing its shape. You can totally machine wash this blanket and with sun exposure, will go back to its original size after drying.
Specification:
Color: Grey, Blue and Khaki
Care Instruction: Hand Wash or Machine Wash
Material:
Top Side: Weave Twill Polyester
Botton Side: Cooling fabric
Size:
Throw – 50″x60″
Twin – 60″x80″
Package include: