For Excellent Reading, Streaming, And Working, Get Yourself The SophistGUIDE Book Holder!
In Ancient Greece, sophists were acclaimed specialists in various disciplines, from the arts to the sciences who have realized their excellence, and now wish to teach them to those seeking to emulate their knowledge. Now, we aim to bring this wisdom to the age of modern, digital-based learning through The SophistGUIDE Book Holder, the easy to use, ergonomic companion to help you realize your excellence. Through its sleek, metallic design, it's a book stand that's stylishly compatible for any learning, productivity, or entertainment tool that you have, whether it's an old-school book you have to read for class, or the laptop you rely on to get your work done, ultimately raising it to the right angle to help boost your comfort, efficiency and productivity. Just push it to adjust, and experience the ergonomic excellence of the SophistGUIDE Book Holder!
Features
Durable and Foldable Aluminum Stand: Made of durable aluminum, we've made this book stand the right support tool to help hold books, magazines, newspapers, documents, laptops, and tablets at the right angle and level. It's easily foldable too, so setting up your study or work space won't be a hassle.
Adjustable Angles and Height: For optimal viewing and reading, we've designed this book stand to have a 15º adjustment per angle, thanks to its gear and soft rubber bookends. This is in addition to its pair of aluminum arms and triangular design that makes for better support, along with adjustable clips for hands-free reading and easy-to-turn pages.
No Assembly Required: When you get the SophistGUIDE Book Holder, you'll be glad to know that it's already assembled from the get-go: no complex setup required!
Portable and Ergonomic Design: At about 15.7 x 10.2 x 1.6″, the SophistGUIDE Book Holder is lightweight and compact, making it easy to carry and put in your backpack, so you can even bring it with you on your travels! Plus, with its ergonomic design, it can even help you improve your posture, while also minimizing your fatigue and neck pain. Do away with enduring long hours of discomfort while working!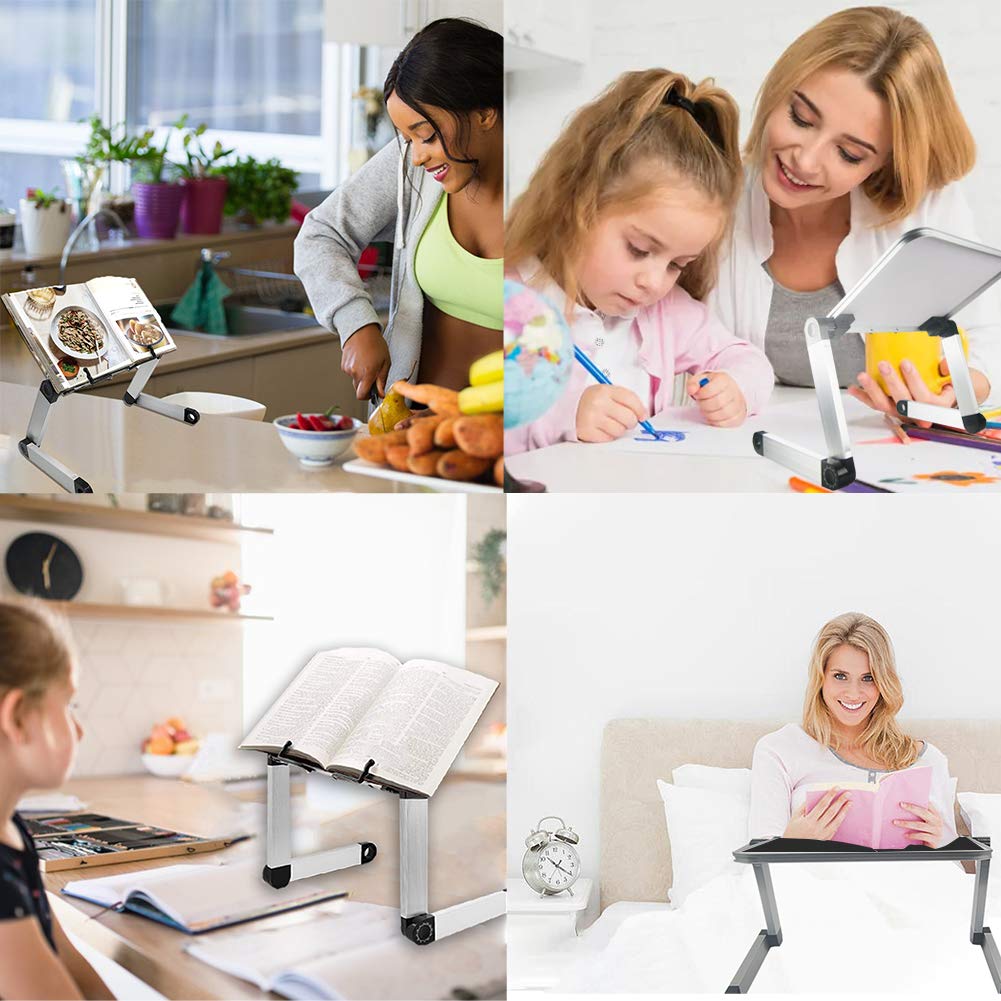 How To Adjust The SophistGUIDE Book Holder:
The SophistGUIDE Book Holder is quick and easy to adjust to the proper position you need.
Just press the button and bring it to your preferred height and angle.

Then, release the button so you can automatically lock it.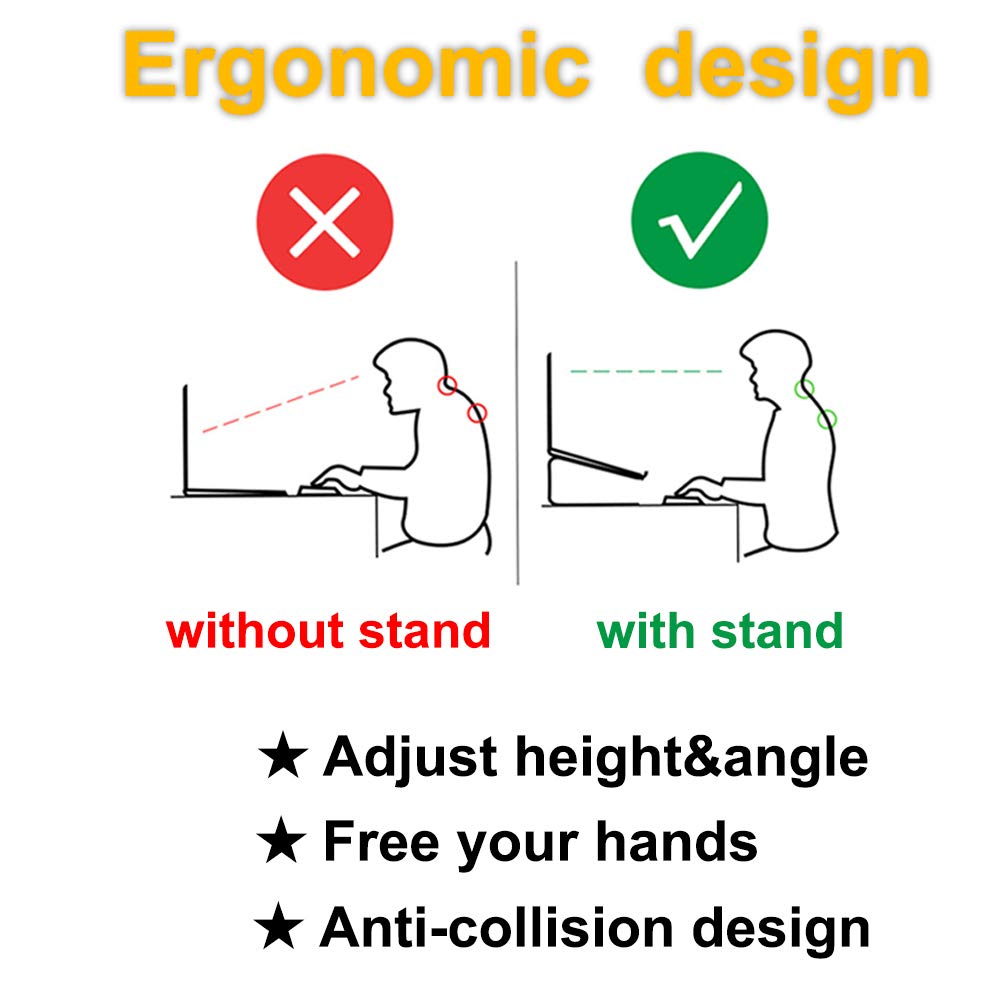 A Gift Worthy, Ergonomic Book Stand
Comfortable, hands-free reading is guaranteed. Just place it on the stand, and its sturdy aluminum legs will help ease the way you read or work – helping even relax your spine!
It's highly recommended as a gift too, particularly for your friends who love books, or who need to work from home on their laptops! It'll be a nice surprise sure that'll make their work life and leisure time easier.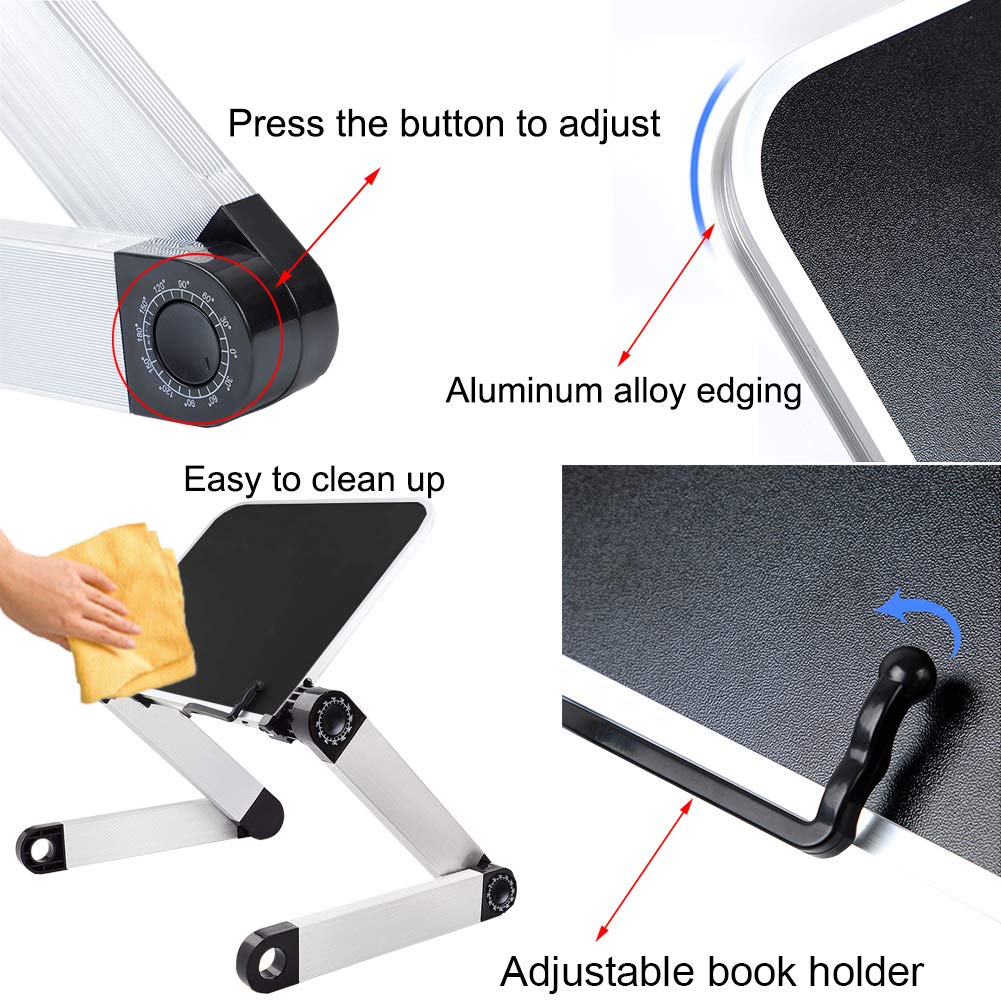 Specification
Material:Rubber Aluminum Alloy
Color:Black,White
Size:40 x26 x4cm/15.7 x 10.2 x 1.6 in
Package Content:
1 x Adjustable Bookstand Holder