With the BetterWorks Adjustable Book Holder, Meet Your Perfect Companion To Ease Your Work and Study Life!
When life's getting busier by the minute, with all the readings, presentations, and documents you have to go through, you deserve a companion that lets you ease those day-to-day tasks. Introducing the BetterWorks Adjustable Book Holder, an ergonomic support tool for the home, or office. Whether you're studying, working remotely or on-site, you'll be guaranteed greater comfort as it raises your book or gadget to the optimum eye level, while carrying up to 20 pounds of pressure. Now, say goodbye to stooping down or tilting your head just to get a better look at the fine print, and welcome maximized comfort while you work, read, or stream your favorite shows!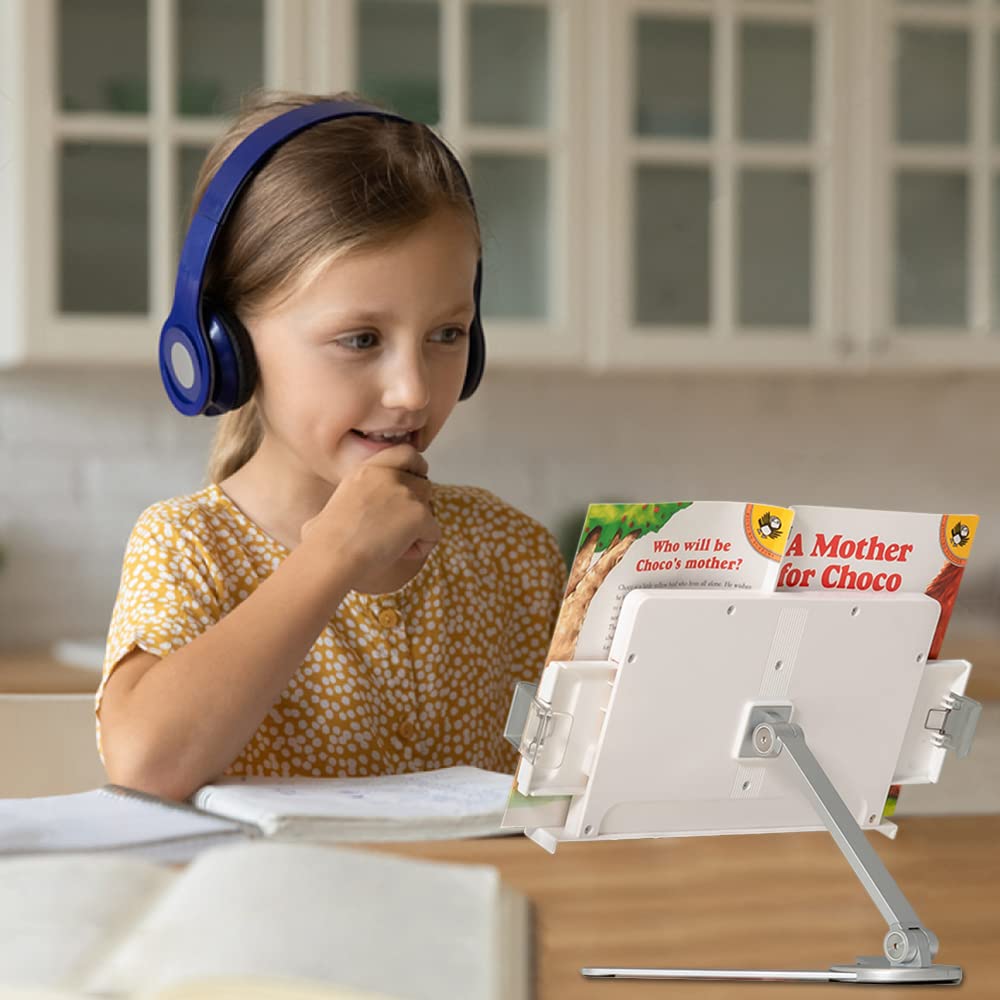 Features:
Plenty of Room To Carry Books, Documents, And Electronic Gadgets.
The BetterWorks Adjustable Book Holder stands at about 8 x 6.5 x 11 inches, and can even be expanded up to twice its size, so you can carry all kinds of items you need for work or school. It'll easily accommodate books and gadgets of different sizes, from textbooks, to magazines, sheet music, printed documents, laptops, tablets, and more.
Designed With High-Quality Material.
Now here's a book stand you can rely on for the long run. Made of environmentally friendly and sturdy ABS material and aluminum alloy, the BetterWorks Adjustable Book Holder is designed to be strong and durable, able to carry even the heaviest of school books.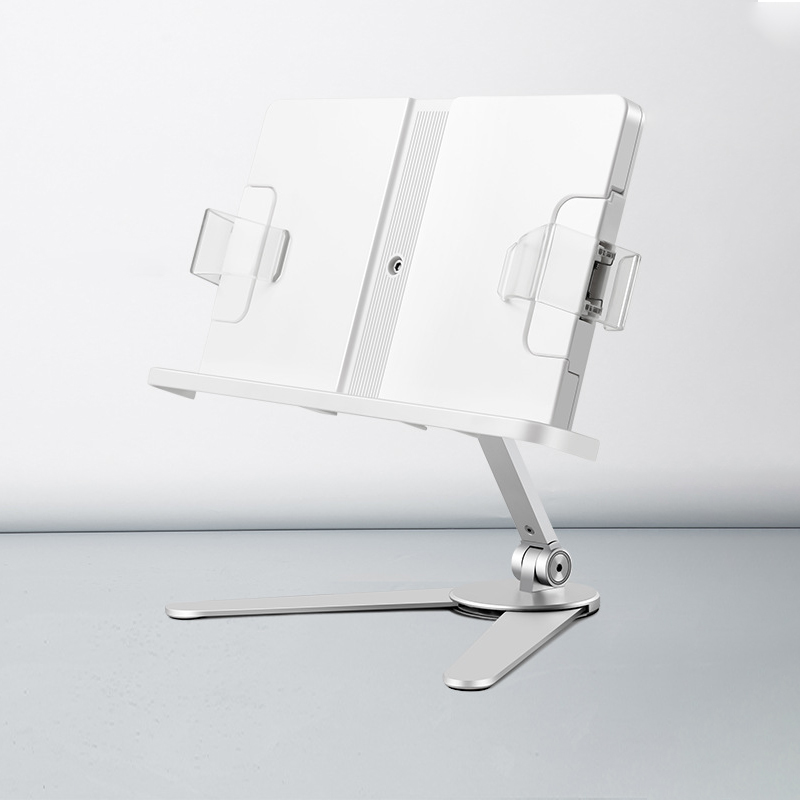 Ergonomic Design To Promote Proper Posture and Reading.
Built for your needs, the BetterWorks Adjustable Book Holder can be readjusted to different heights (up to 8″ inches) and angles (from 0 to 180º degrees), letting you read or watch at the perfect eye level. In turn, it can also promote improved posture, and help prevent eye and spine-related conditions like myopia or cervical spondylosis. Plus, with 2 flexible and sturdy page clips, it also works to keep any book open or gadgets totally secure. Turn those pages easily and read hands-free!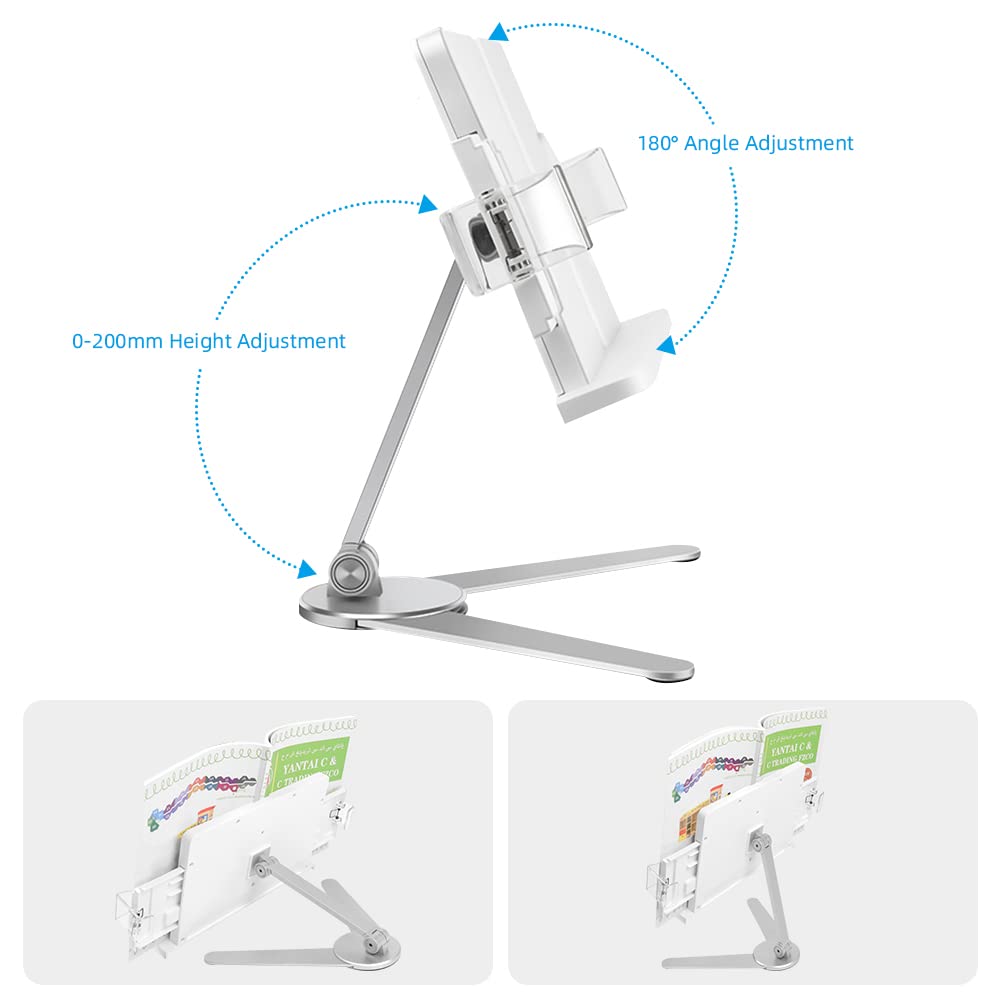 Made For Life On-The-Go.
Shuffling from work, school, to travel? Our book stand is made for your busy lifestyle, as it's lightweight, easily foldable, and portable.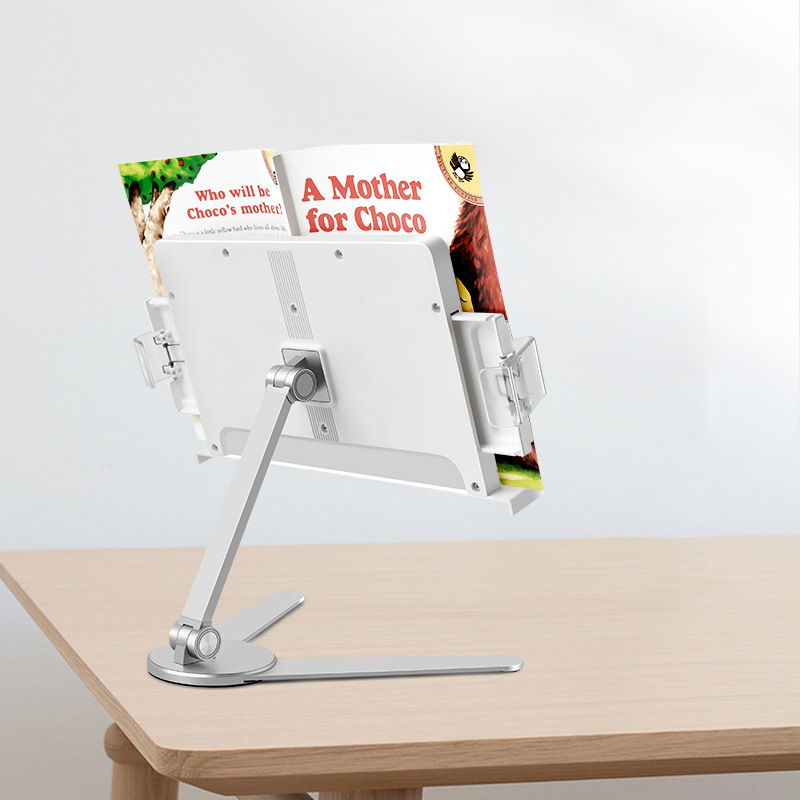 An Amazing Gift For The Students, Avid Readers, and Work-From-Home People In Your Life.
Baking a souffle based on that French cookbook you just bought? Just set up the BetterWorks Adjustable Book Holder anywhere, as it can be a convenient companion while you do other things at home like cooking, cleaning, gardening, or taking care of the kids. Place it anywhere, whether you're in your kitchen, on your work desk, in the library, your classroom, or any other venue. With all these in mind, this can make for a wonderful gift for children (especially those studying online classes), relatives, friends, and colleagues in need of a better reading or productivity tool.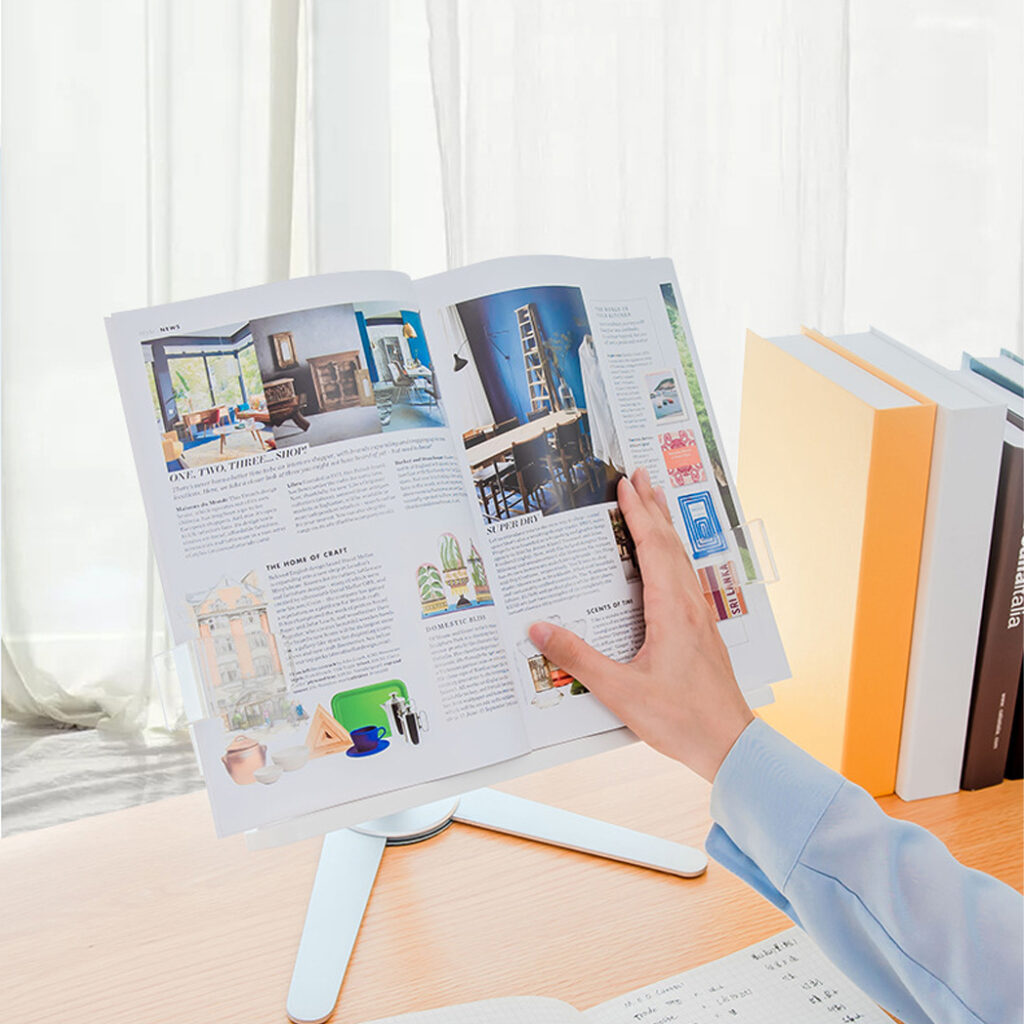 Package Includes