Tired of coffee grounds or unpleasant muddiness while enjoying your coffee? You won't ever have to experience that again with the SipBrew 34oz Stainless Steel French Press!
Our Fresh press is a convenient coffee maker designed with a 3-level metal encryption filter system. It features a spring to seal the edge.
This unique filtration system helps extract the perfect amount of essential oils and acids from each bean and preserve the aromatic and subtle flavors. Enjoy a cup of purely brewed coffee at home—just like those made by professionals!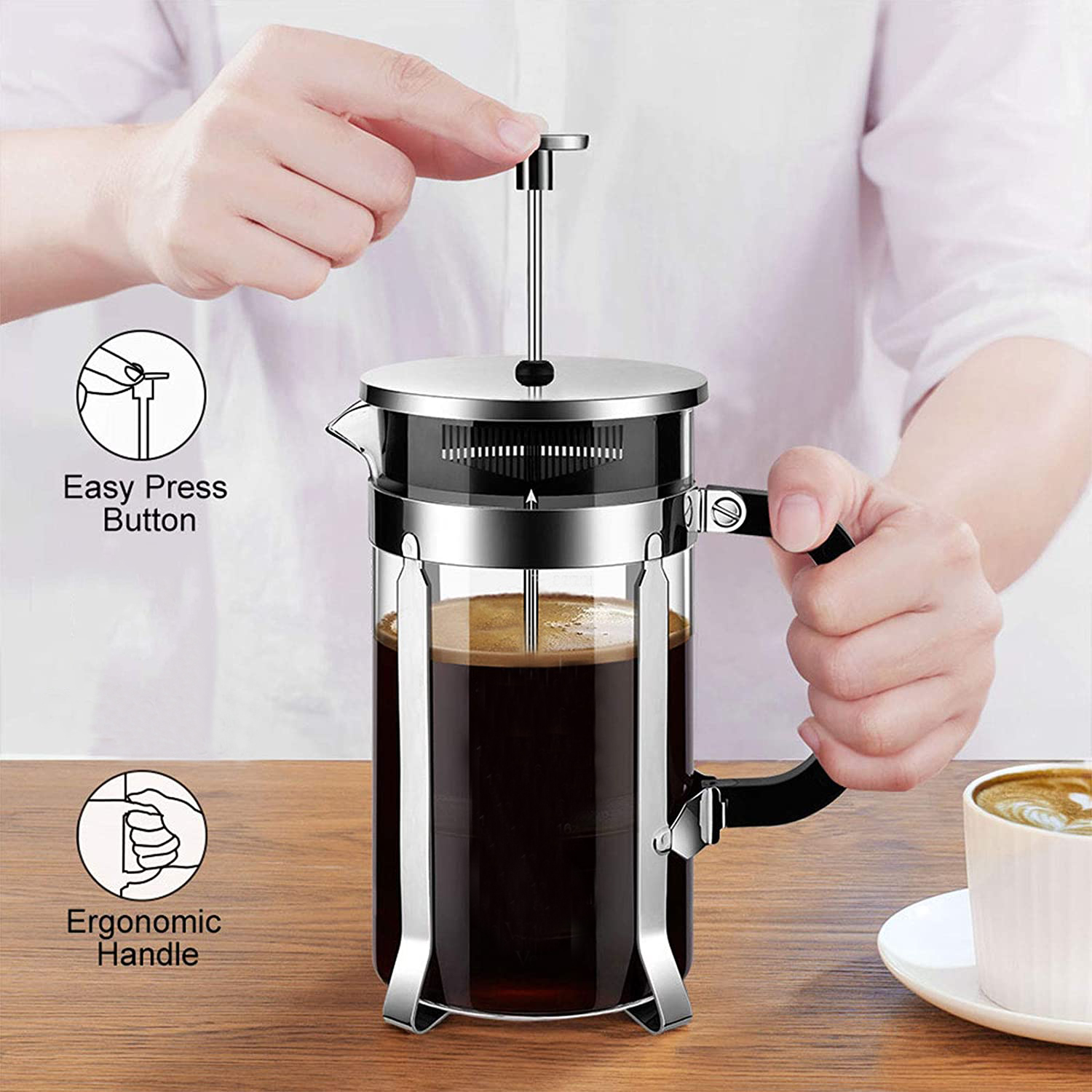 Why Choose The Daily Grind 34oz Stainless Steel French Press 
Made from temperature-resistant glass with warp, rust, and corrosion-resistant qualities, you can expect your French press coffee maker to last a lifetime.
☕ ENJOY YOUR COFFEE-MAKING PROCESS
Watch the hot water and coffee grounds separate as you press the stainless-steel filter arm. Let the aroma of the coffee fill the room and make your troubles disappear altogether. This French press allows you to monitor the whole procedure of making your coffee.
☕ SAY GOODBYE TO COFFEE RESIDUE
As a coffee lover, you must never compromise with your coffee. The Daily Grind French press is perfect for both professional baristas and novice coffee lovers. Its double stainless steel filter screens help to ensure the coffee grounds don't get into your cup. You can enjoy a perfect cup of smooth, rich-flavored coffee within minutes, no matter where you are.
☕ EXPECT NO METALLIC TASTE
This French press coffee maker is made of thickened heat-resistant borosilicate glass which can withstand extreme temperature changes. You'll never have to worry about your coffee being contaminated by the disgusting metallic smell. Besides using the french press as a coffee maker, it's also a handy appliance to make tea, MCT oil coffee, hot chocolate, cold brew, frothed milk, almond milk, cashew milk, fruit infusions, as well as plant and herbal drinks.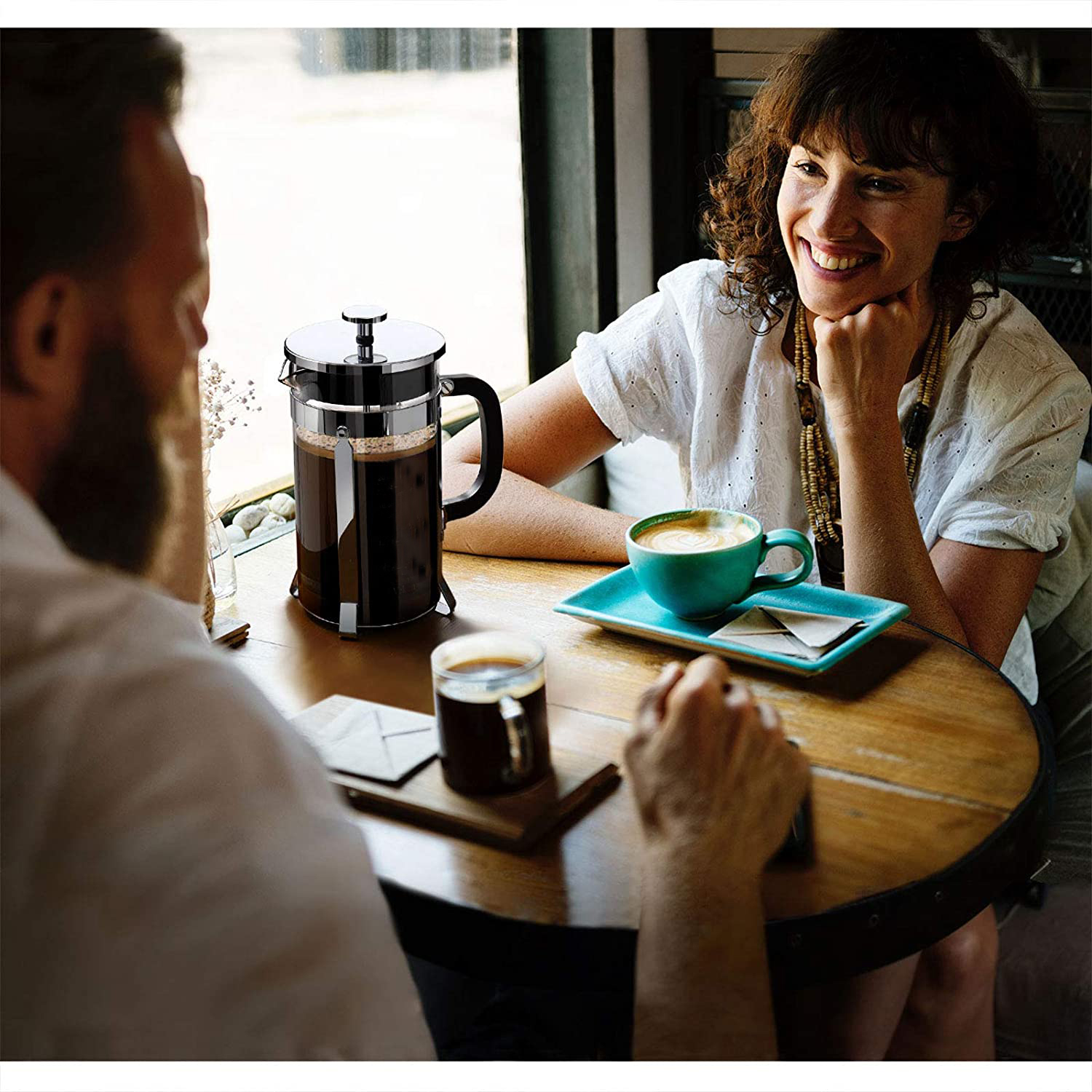 Professional French Press Coffee Maker
Upgraded Equilateral Triangle Tripod Base
Unlike other French presses, the Daily Grind French press is designed with an equilateral triangle tripod base to hold the glass beaker and ensure stability. No more shaking compared to the traditional four-tripod French press.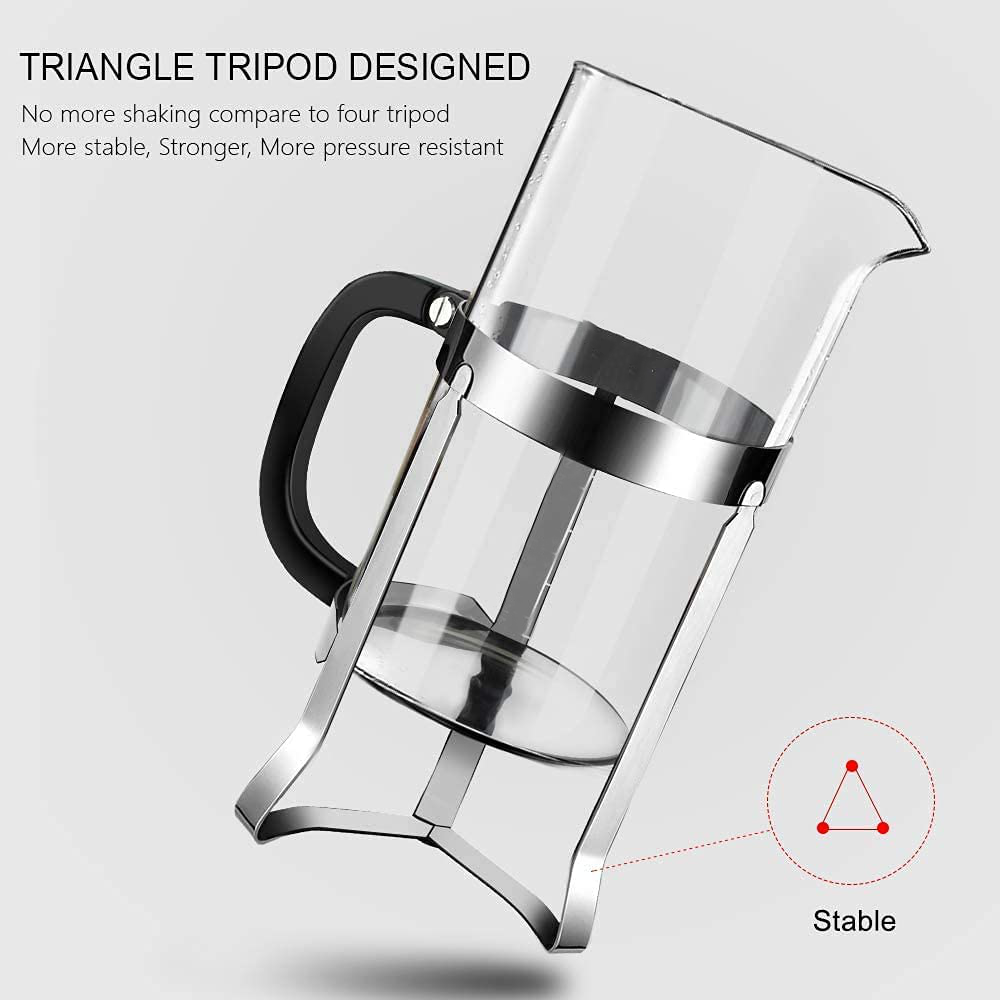 Product Specifications
Color: Silver-34 oz

Material: 304 Stainless Steel

Withstand temperature difference: -20°C~130°C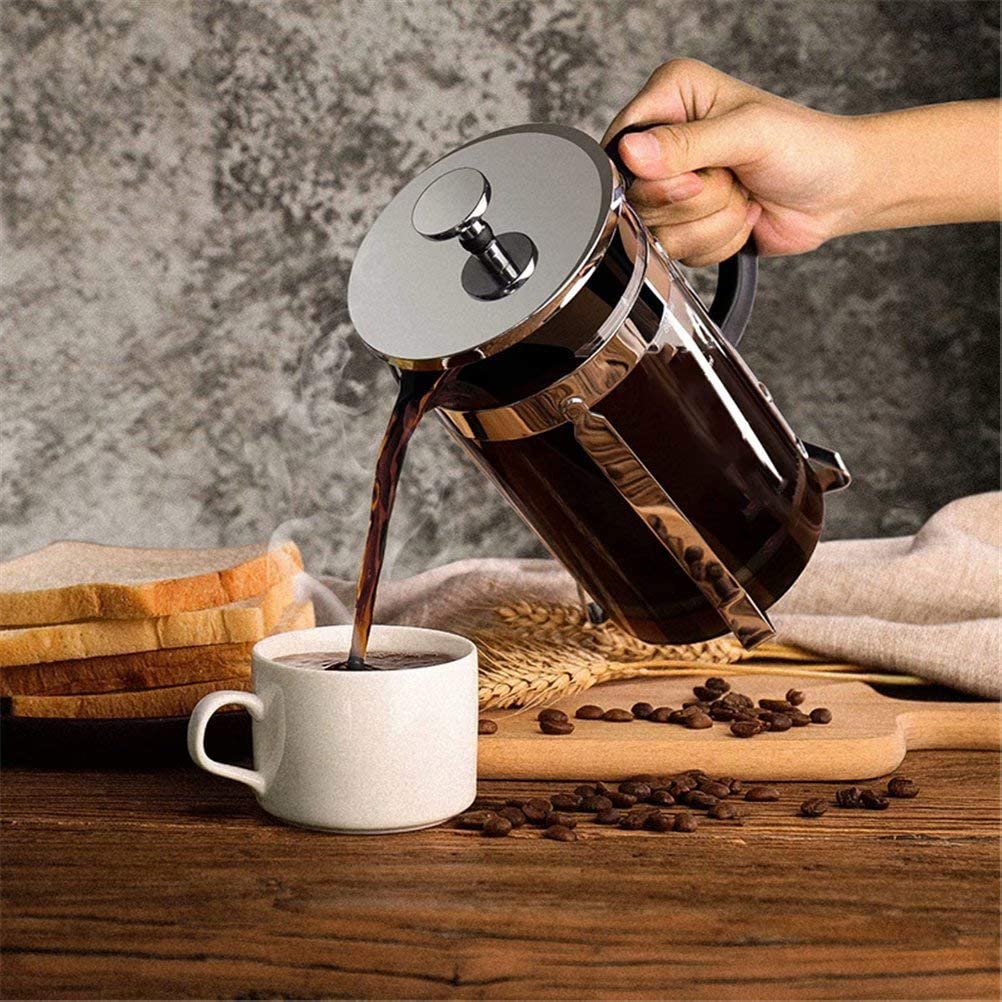 Package Inclusions