The best way to dry, sterilize, and deodorize your shoe hassle-free!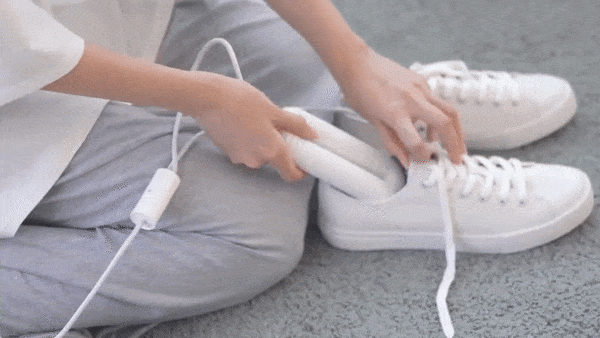 Are you tired of wet and stinky shoes which give you smelly feet that you feel embarrassed by every time someone sniffs and asks, is that you? Say goodbye to damp, sweaty, and bad-smelling shoes with SHOO Buddy! This one-of-a-kind boot dryer will make sure that your shoes are dried and bacteria-free so that your feet will stay healthy, odorless, and protected.
Your quick and easy solution to wet, stinky shoes
The SHOO Buddy is your multi-functional electric shoe dryer that dries, cleans, and disinfects all types of boots and shoes. And in just a couple of minutes, your boots or shoes are back in clean, tip-top shape, and free from microbial growth. With SHOO Buddy taking care of all your footwear, you'll never have to worry about smelly feet. You'll welcome each day with smooth, comfortable, smell-good, and feel-good shoes.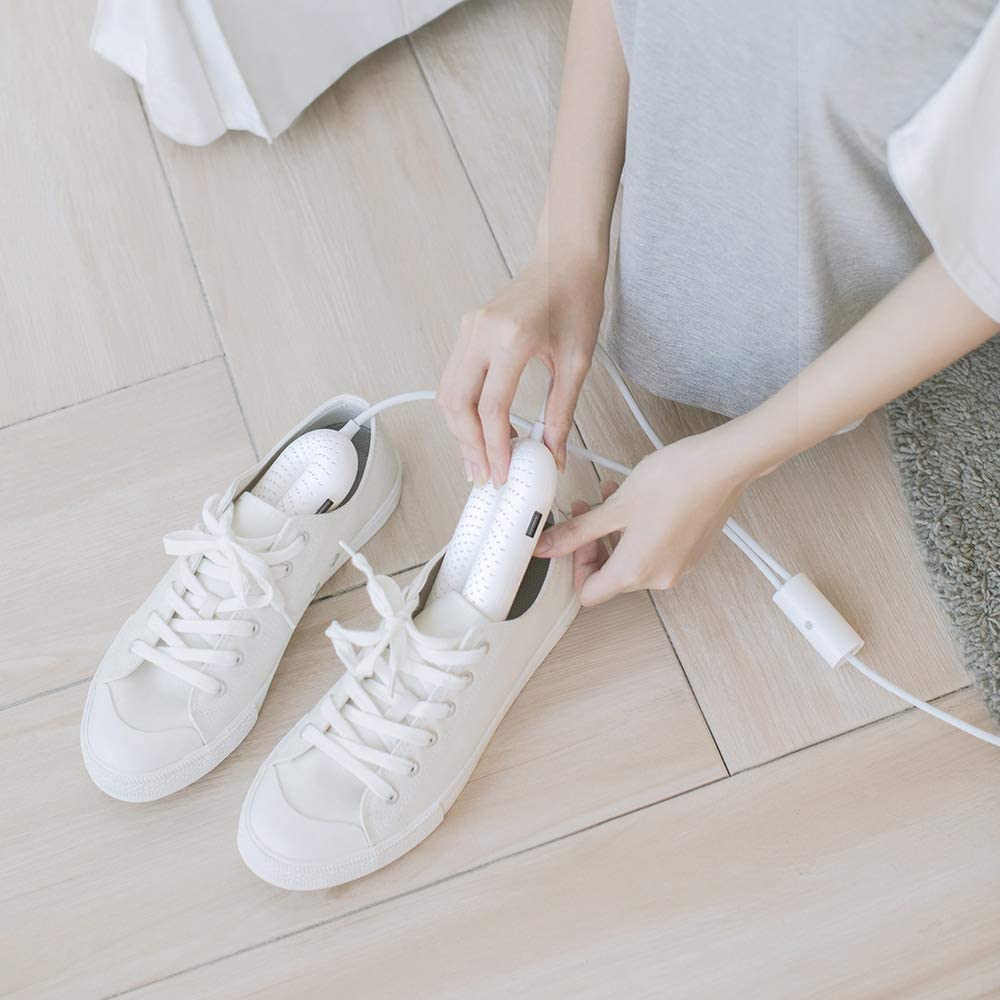 Silent operation, excellent results!
The SHOO Budy Boot dryer runs silently in the background to not disturb anyone in your house. It clears all moisture and bad odor using a soothing, constant heat perfect for sanitizing and removing bacteria effectively. This boot dryer is so safe and peaceful to use that even pets can play right next to it. So no matter when and where you are, the SHOO Buddy can keep all your shoes clean and smell good without causing any discomfort to you.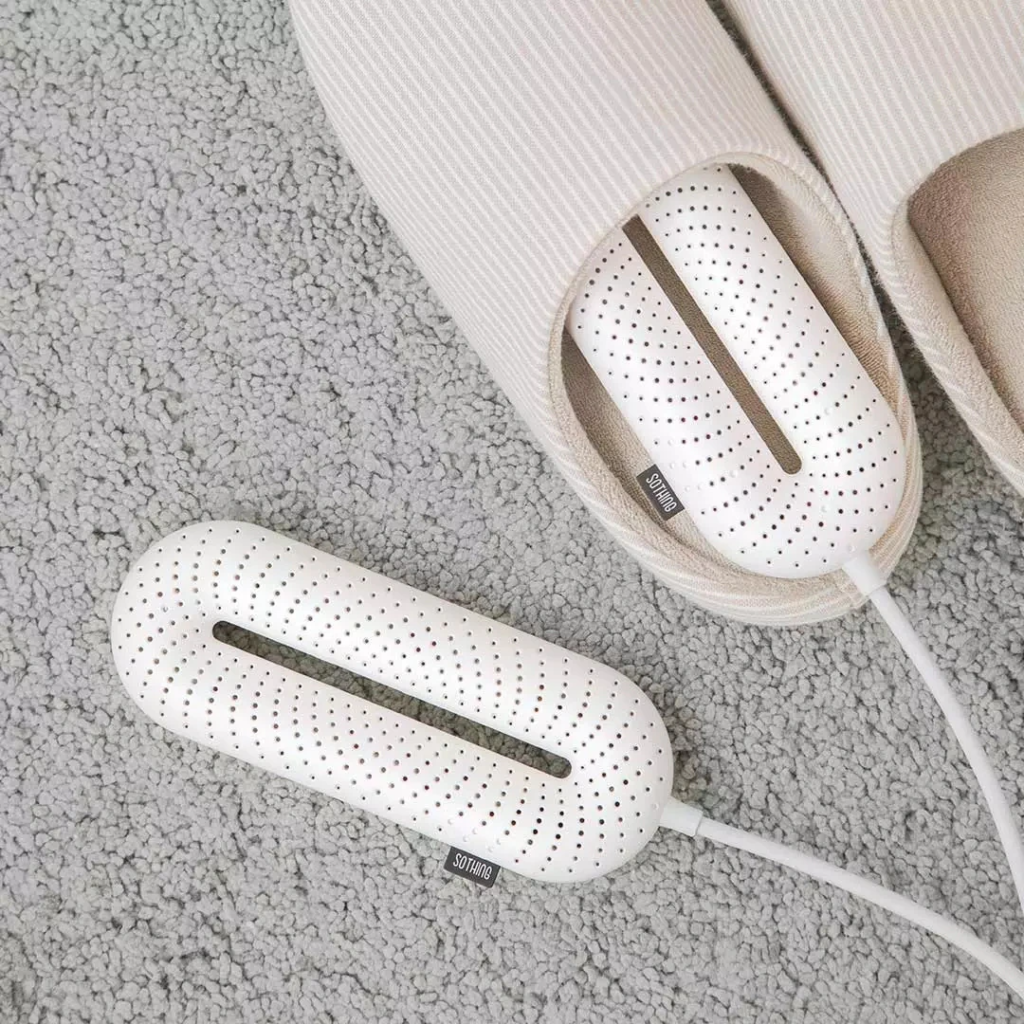 FEATURES:
LIGHTWEIGHT – It only weighs about 200g which is just the same as your phone, making it easy for you to carry anytime, anywhere.
INTELLIGENT – Equipped with a timer that allows you to set it up, especially if you're doing something necessary, and you cant monitor it while drying your shoes.
OVERHEAT PROTECTION – Has a built-in smart chip that keeps this safe from overheating. It automatically shuts down when it reaches its highest heating temperature.
SAFE – Does not have any harmful substances, guaranteed that this will give you satisfaction.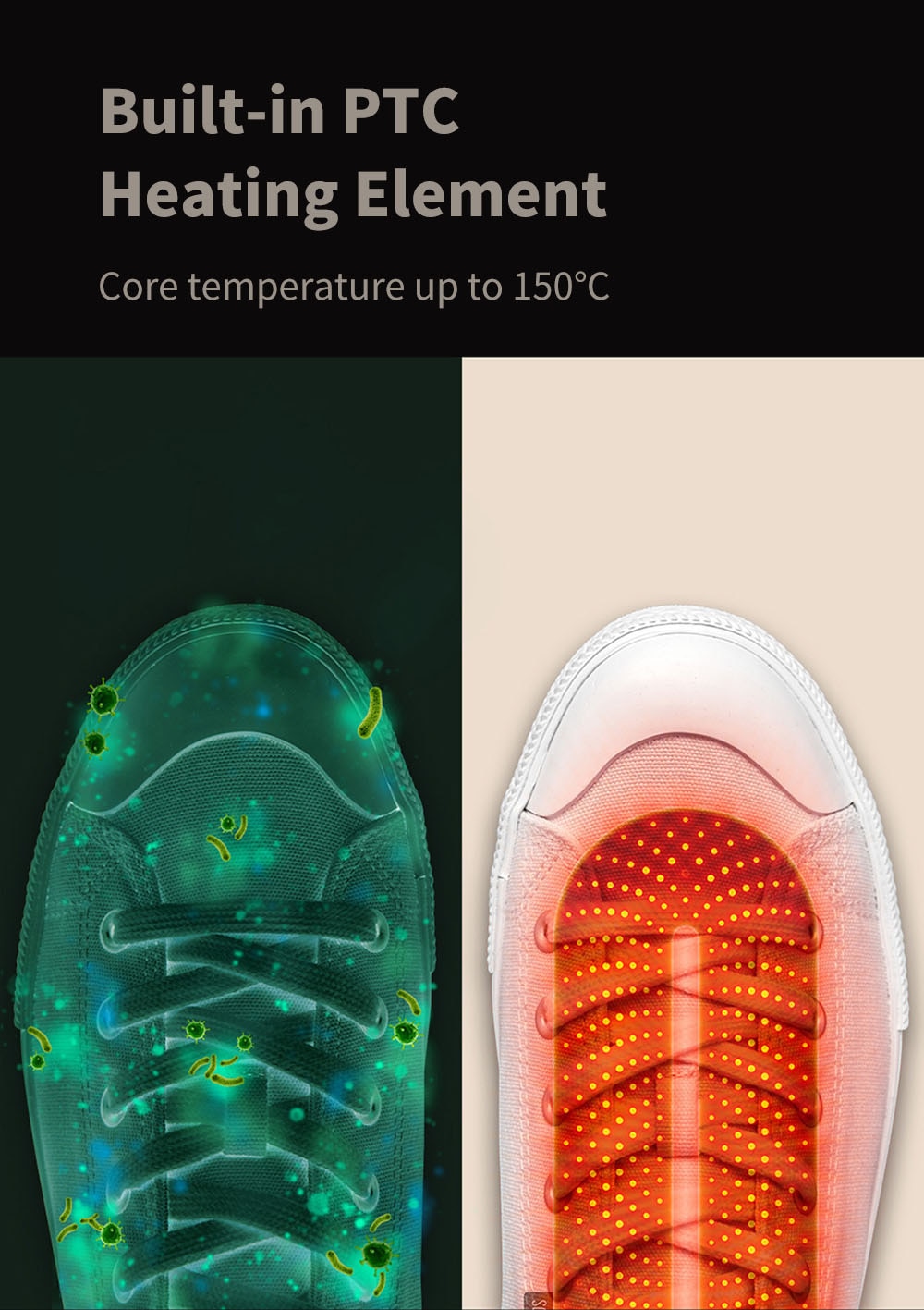 SPECIFICATIONS:
Product Material: ABS
Color: White & Purple
Frequency: 50Hz
Rated Power: 20w
Product Size: 170x71x29mm(6.7*2.8*1.1in)
Control Mode: Button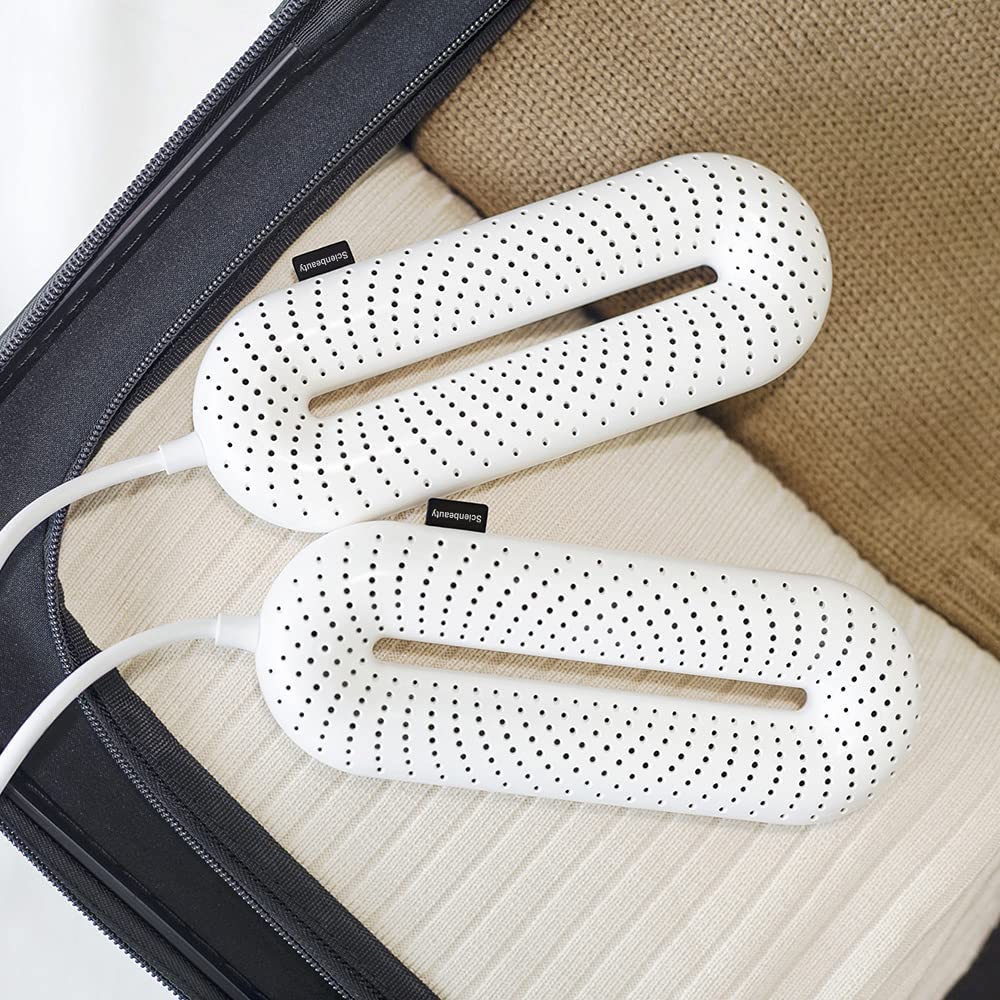 PACKAGE INCLUDES:
1 x SHOO Buddy Boot Dryer