Your Take-it-Anywhere Boot Dryer.
Here's the PERFECT boot dryer that will make your outdoor plans a breeze. The Insta-DRY Boot Dryer is a foldable and portable device that you can sneak into your backpack to keep your boots, shoes, and gloves fresh and dry every time. Our design ensures a lightweight and compact size so that it won't take so much space whenever you travel.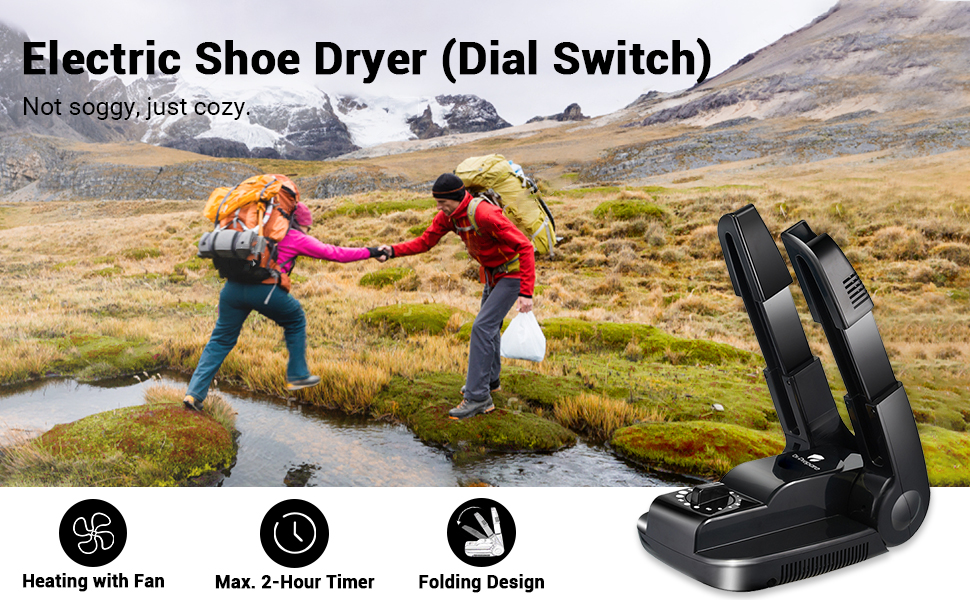 Eliminate Dampness and Odor in Under 120-Minutes
Our optimum heat circulation effectively eliminates moisture, dampness, sweat, and odor to make it ready for whatever you have planned for the day—getting caught in the rain? Don't be upset. This boot dryer is prepared to restore your wet shoes to dryness and comfort.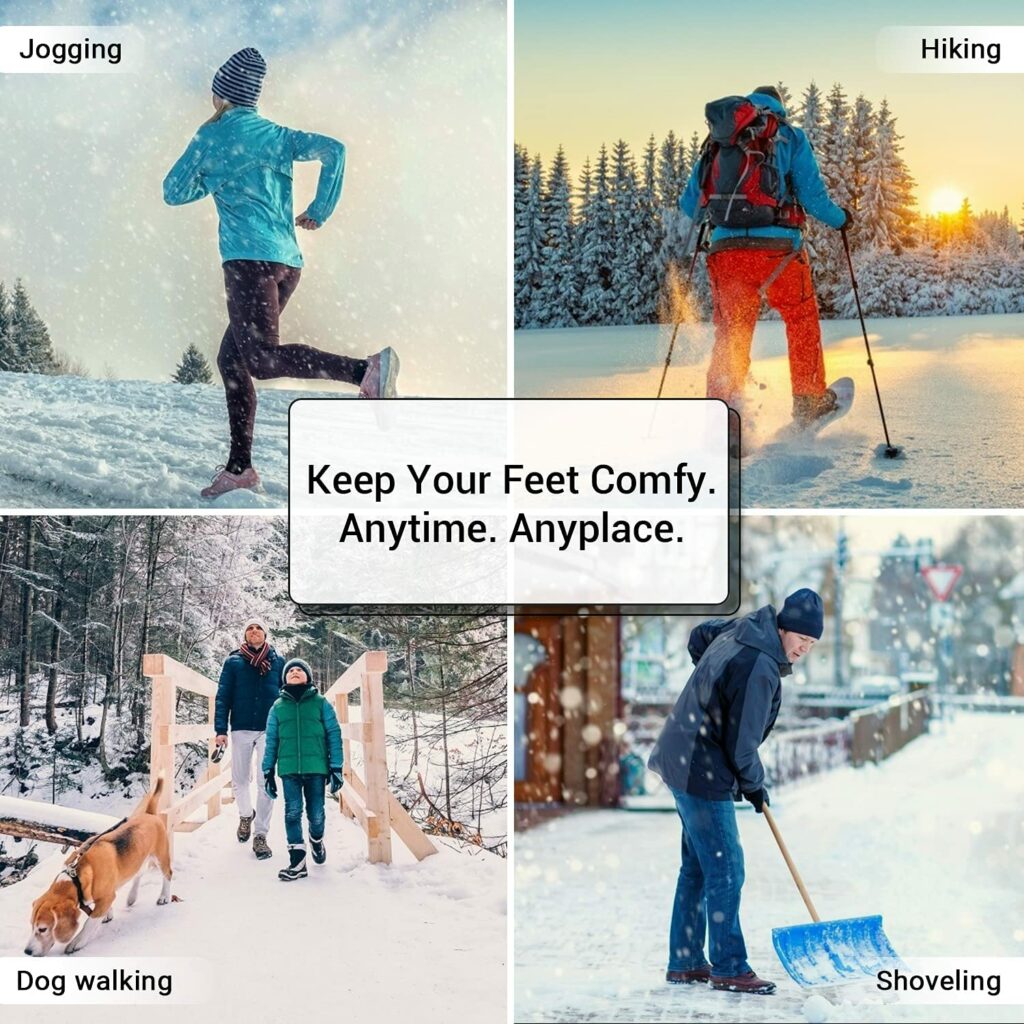 Supports a Various Shoes and Boots
The Insta-DRY boot dryer is suitable for different kinds of shoes like boots, sneakers, flats, oxfords, kid's shoes. It works perfectly for gloves, hats, socks, helmets, berets as well.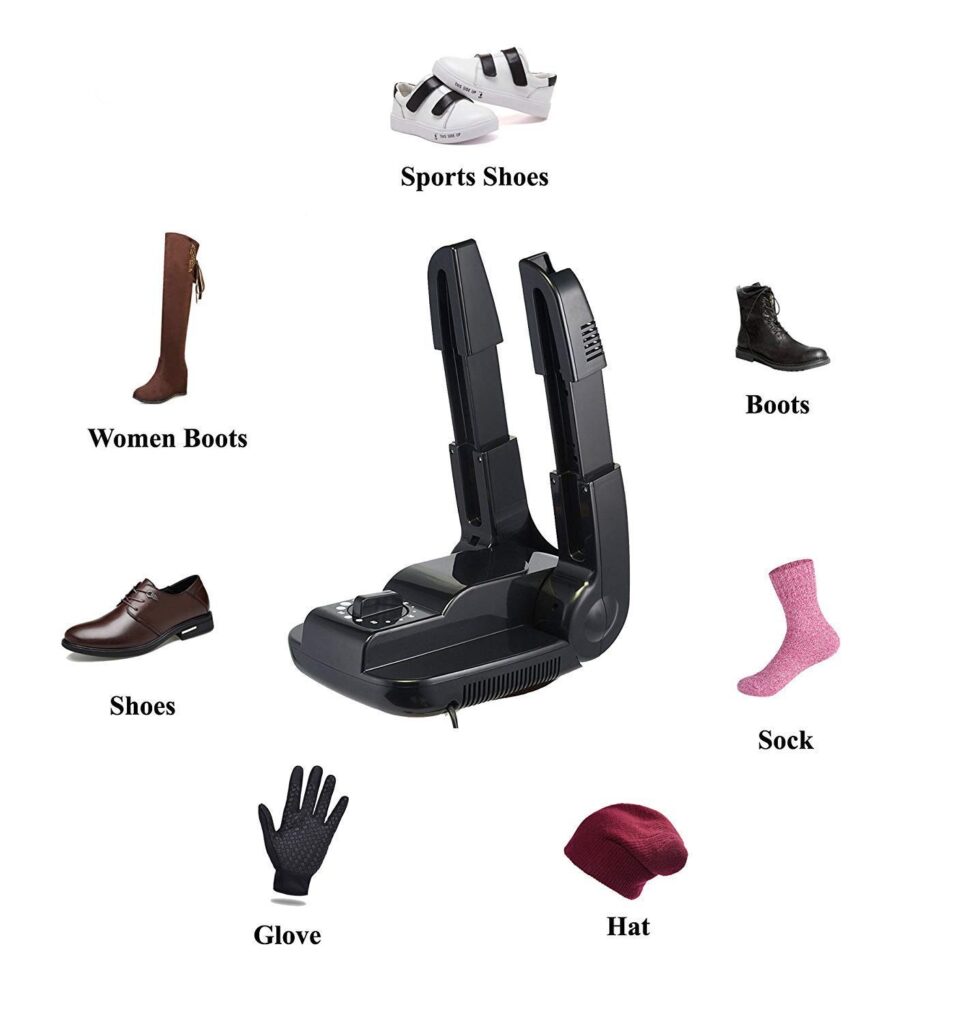 Features Quick Drying
With 104-122 (℉) constant heat, this boot dryer with a heat blower can dry your shoes and boots instantly in just a few minutes.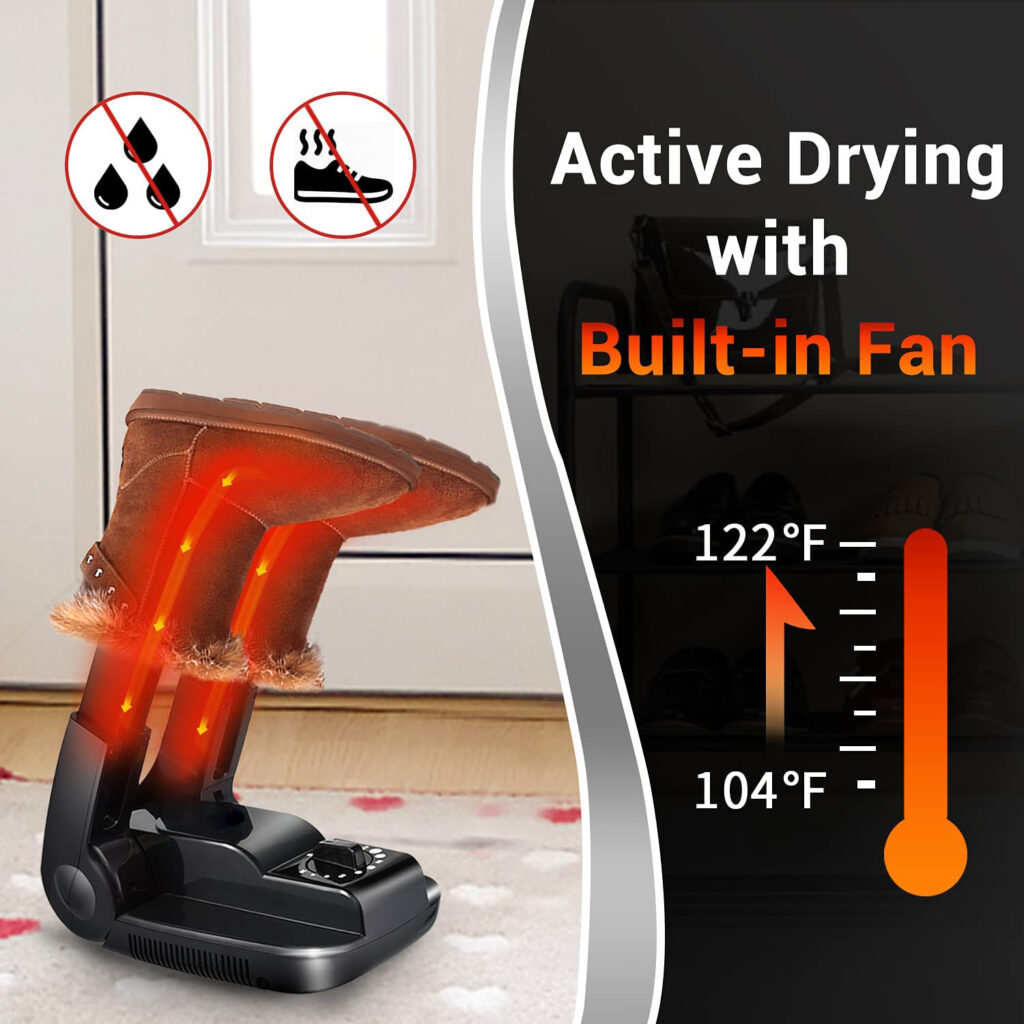 Smart Timer
With Insta-DRY, you can set different working times for different kinds of shoes. Easy to reduce power consumption.
Foldable and Portable
The 90° folding design assures excellent portability and easy storage. This boot warmer and dryer is perfect for taking on any hiking or backpacking trip. It's good for foot health and shoe maintenance, extending the life of your valuable gear.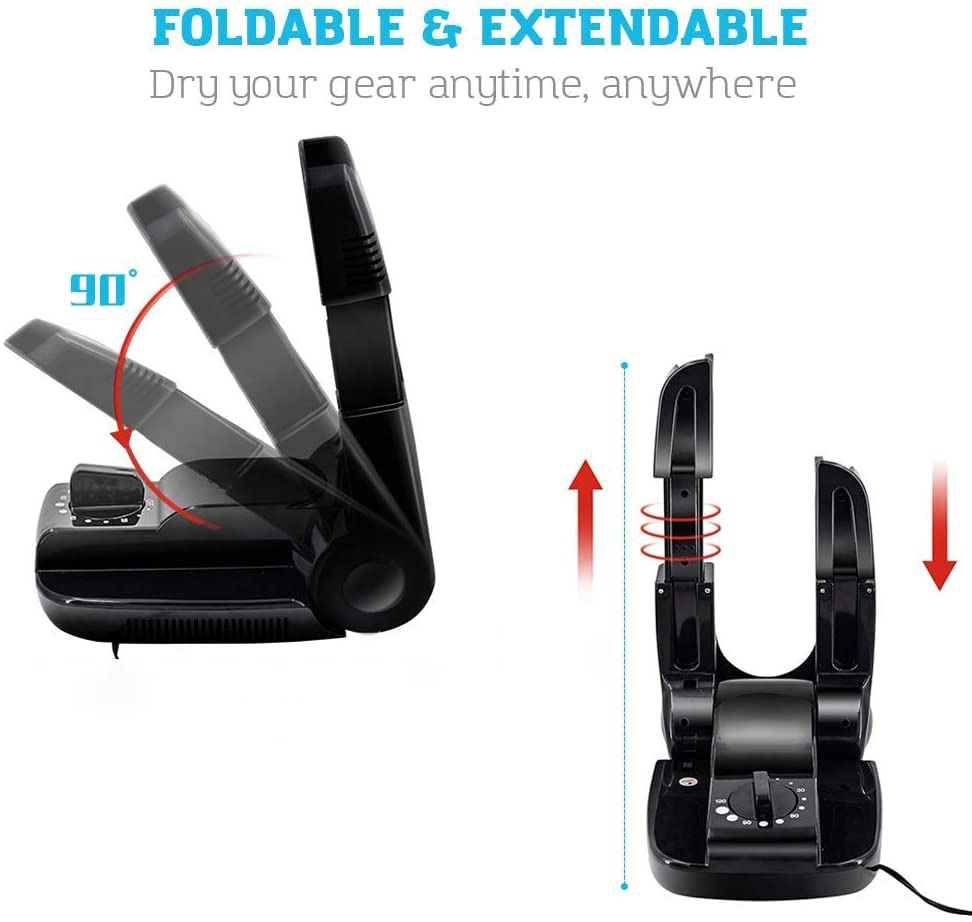 Multifunctional Shoe/Boot Dryer
Many have no idea how exposing their feet to cold and dampness for a long time gives them that squishy feeling and contributes to bacterial growth that results in distinctive smelly feet. This Boot Dryer features optimized heat circulation to eliminate dampness, sweat, and odor from your footwear!
Quick Drying with Built-in Fan

Intelligent Timer

Adjustable Rack

Eliminates Dampness and Odor

Folding Design for Easy Storage

Works for Gloves, Hats, Socks, Helmets, Berets too