Enjoy Dry, Clean, and Fresh Shoes Every Day — with IRO-Dri!
Don't wait for days to wear your favorite boots or shoes after getting them wet in the rain or snow. Let IRO-Dri turn your rain-soaked soccer cleats, hiking boots, and even soggy gloves into fresh, odor-free, and ready-to-wear apparel in just 1 to 4 hours. Our design comes with 4 extension tubes and smart-steady heat that can dry up to 16-inch tall boots and various garments.
Quick & Efficient
The IRO-Dri operates and provides high power and stable warm air. This technology helps to quickly dry out the shoes and get them ready before you leave the house. The air ducts are designed to dry two pairs of shoes simultaneously to help you save time and energy before leaving your home.
Still, sun-drying your boots and shoes to remove dampness? Get on with the latest technology in shoe care with IRO-Dri and enjoy the quickest and most effective method of drying your shoes, boots, and other apparel.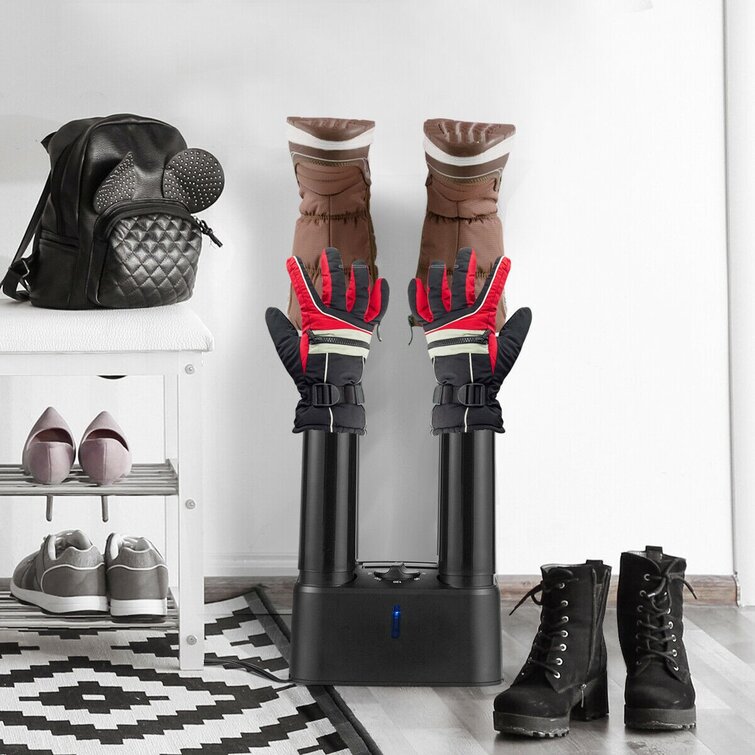 Eliminate Odor and Bacteria
Your shoes may get infested with bacteria due to sweat, and other moisture stuck in your footwear. With IRO-Dri, you can quickly eliminate nasty odors and microbial growth to ensure all your footwear stays hygienic and prevent smelly feet. The IRO-Dri can reduce the growth of bacteria and molds—thanks to its high-efficiency drying that removes unwanted moisture.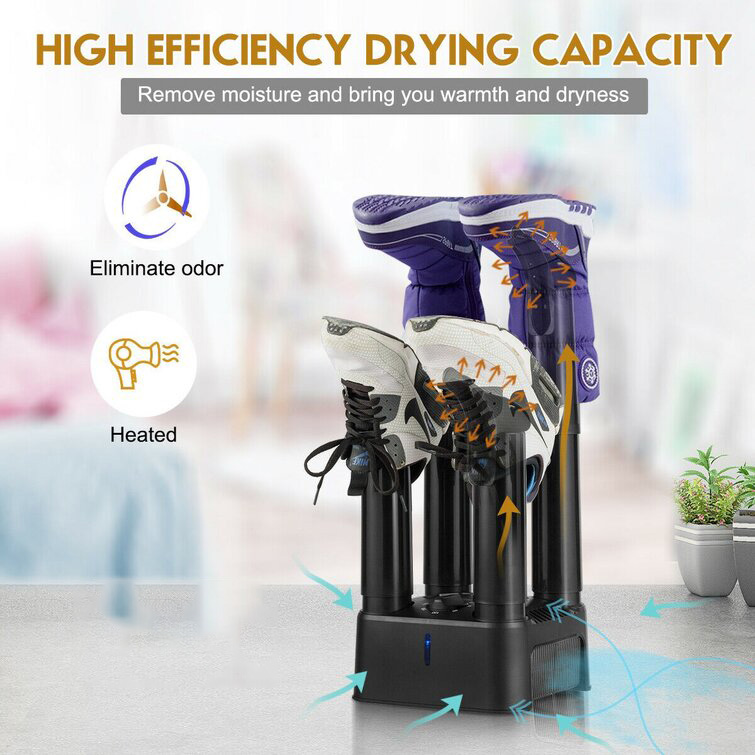 100% Safe to Use
The timing equipment of this dryer lets you preset it for up to 3 hours. Therefore, you're able to choose the dry turn accordingly. It also has over-current protection to eliminate potential dangers so that you can sleep soundly even with the IRO-Dri is on.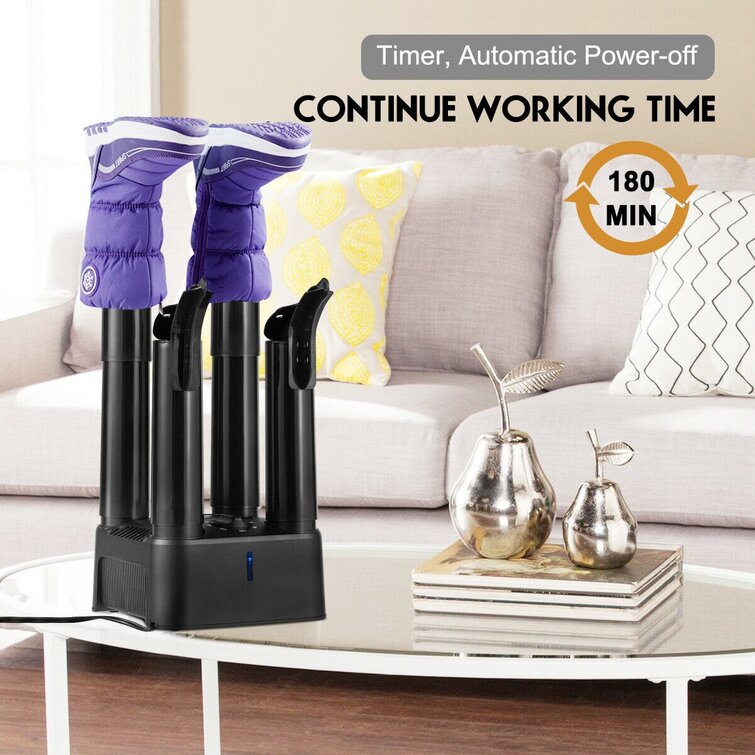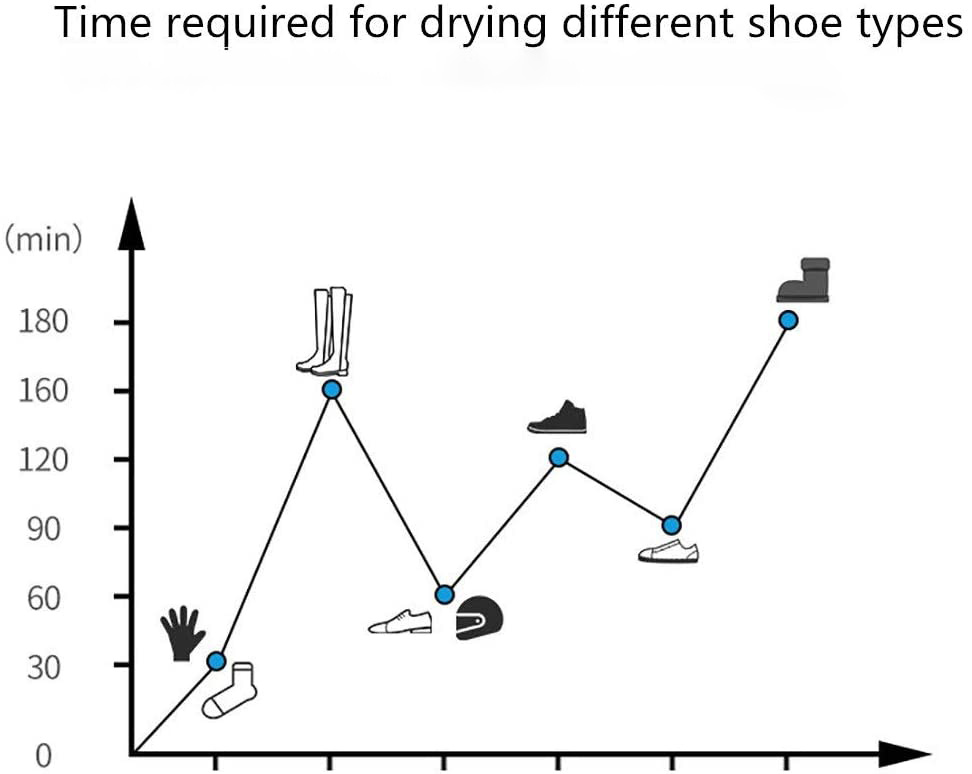 Multi-functional Use
This boot dryer is designed to make it suitable for most types of footwear. They include sports shoes, high heels, canvas shoes, etc. It's also ideal for various materials such as leather, PVC, rubber, canvas, synthetic materials, wool, etc. Not only can it dry shoes but also gloves, hats, and items alike.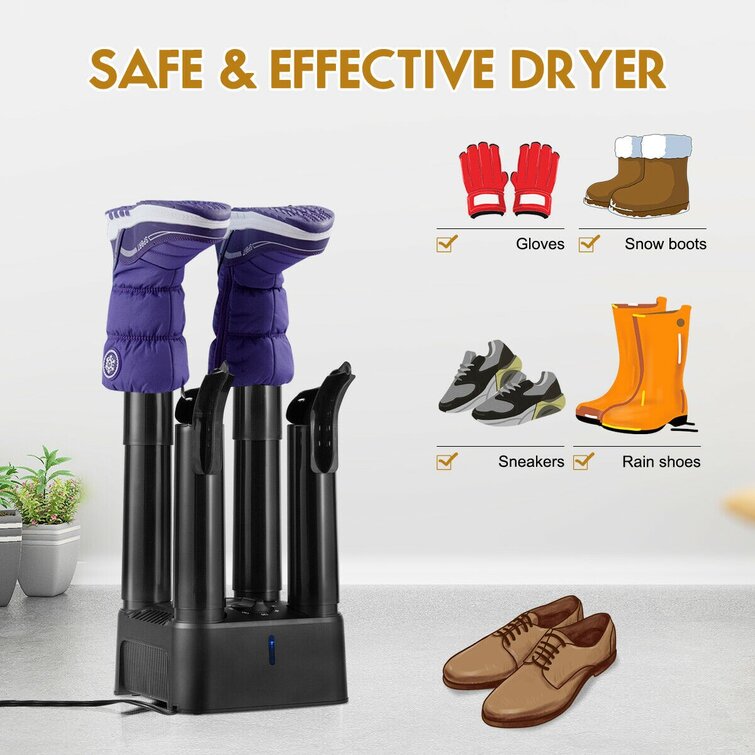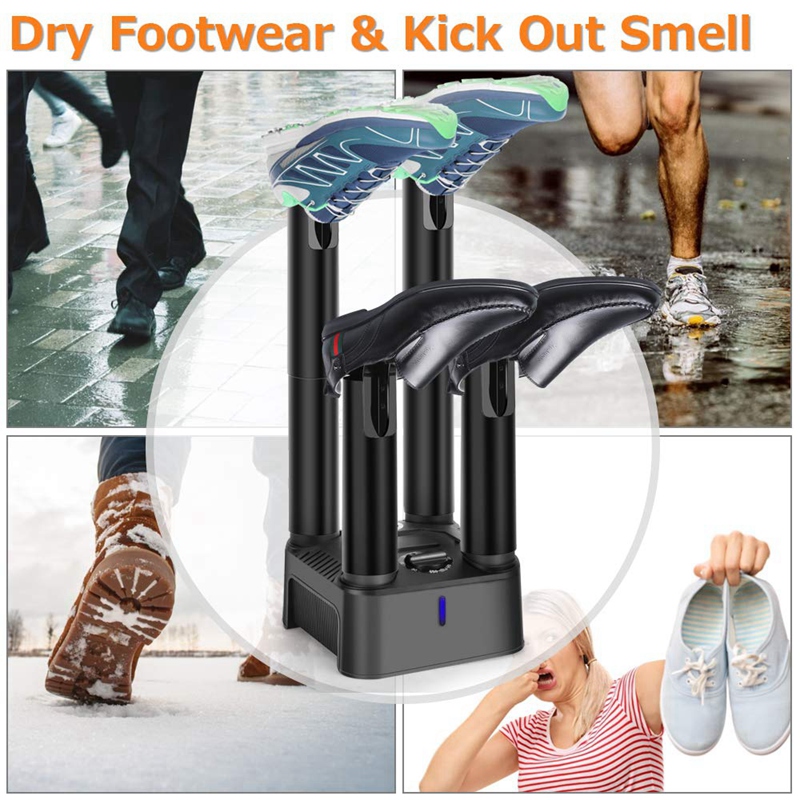 Features:
Eliminates odors and reduces the growth of bacteria and mold effectively
Fits in most types of footwear, such as sports shoes, leather shoes, and more
A removable air duct makes it easy to store and carry once you remove it; it can fit even the smallest storage available
Over-current protection prevents over-drying and its consequences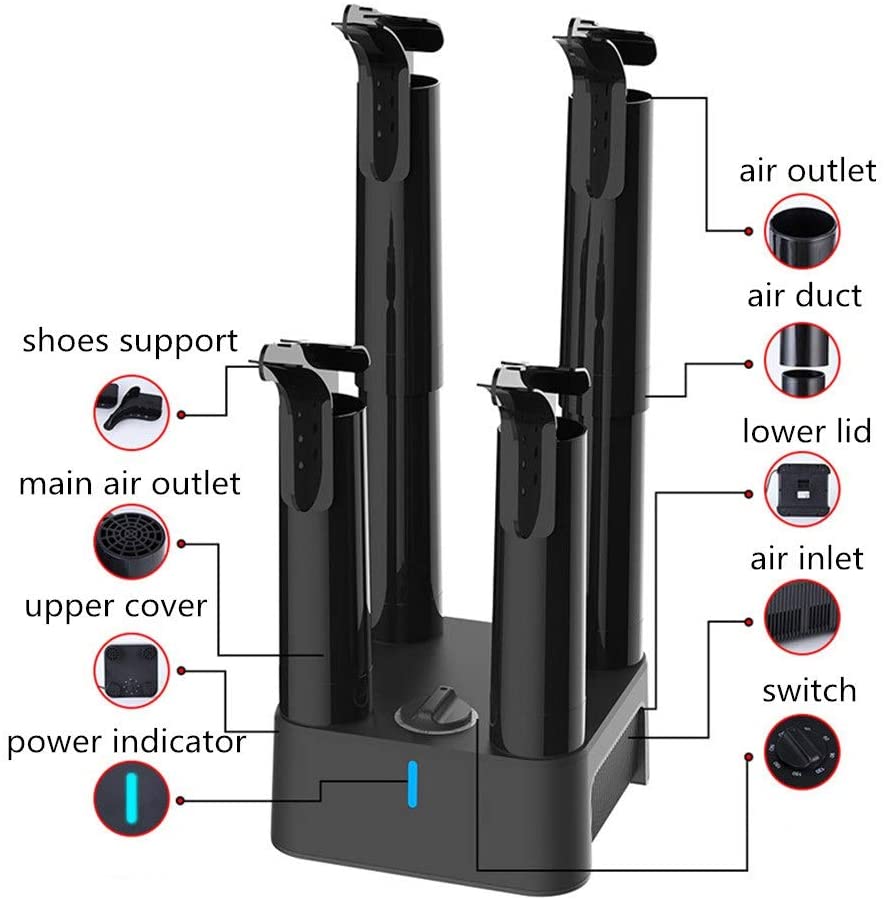 Specifications
Power: 200w
Frequency: 50Hz
Siz: 23*16.5*9in
Color: black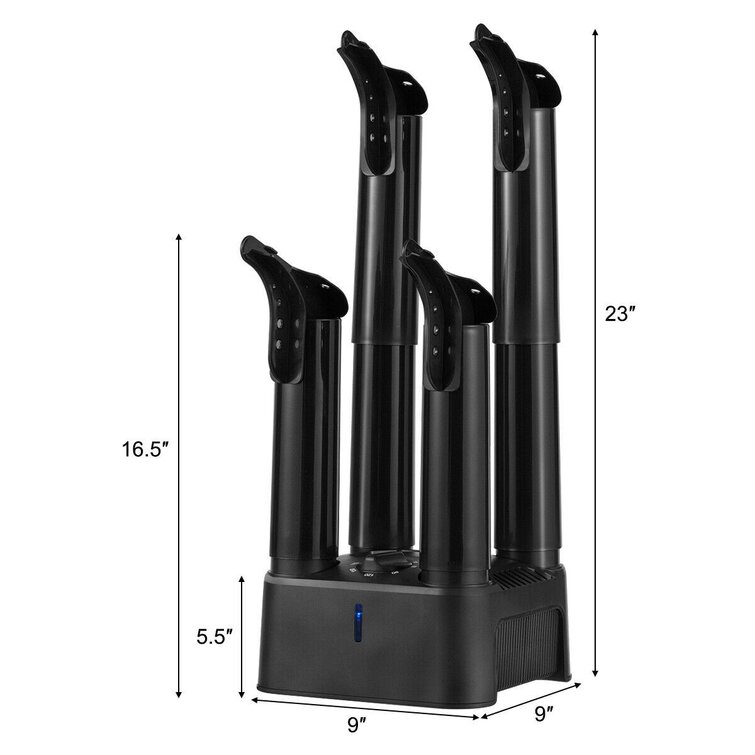 Note: There may be errors in the various measuring instruments; please allow slight errors.
Package Contents:
1 x Shoe dryer base
6 x Tube
4 x Shoe supporter
1 x English manual