The Perfect Solution for Your Cluttered Closet, Introducing Shoeium Storage!
Are your shoes still lying around? Don't worry! The Shoeium Storage shoe shelf gives you a hand. Thanks to a narrow and lightweight design, you can move the shoe rack anywhere and save more space. This is the perfect organizer where you can store your shoes, bags, toys, and so on. The shoe tower could also be put in a corner or a hall or function as a garage shoe rack.
Why Choose the Shoeium Storage?
It's the perfect shoe rack to keep your entryway free of clutter while also adding a rustic flair to your home! This wood shoe rack conveniently stores up to 20pairs of shoes and features 4 slated tiers to promote airflow between shoes, eliminating odor build-up. In addition, the compact size makes it a perfect addition to fit in small spaces such as an apartment, dorm room, or condo. Its neutral finish also makes it easy to coordinate with existing decor. And with its lightweight design, placing it in any room of the house is just as easy and complementing.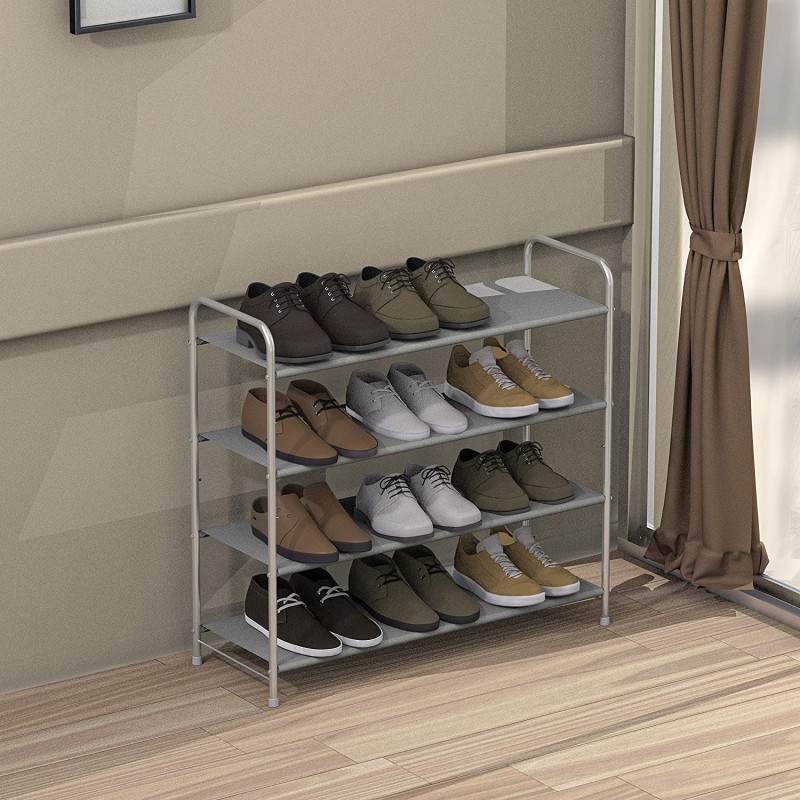 Features:
[4-tier Shoe Rack] Stores up to 12-20 pairs of shoes for men and women with additional bottom storage for slippers. It allows extra storage to hold sundries in your kitchen and living room.
[Multifunctional] In the living room, the shelves can hold sundries. Put it in the closet and keep the clothes neat. You can use Shoeium Storage for different items like shoes, bags, books, and many more!
[Stackable & Expanable] Includes 4 connectors and stack up to multiple units that maximize storage space in the same footprint or bridged horizontally to expand the unit. (Purchase 2 and more units to build horizontal or vertical storage).
[Adjustable Tier Heigh] The Shoeium Storage is easy to assemble, thanks to its simple clip feature of the shelves into the frame. You can easily adjust the height of shelves to accommodate different sizes of shoes, even the high boots!
[Sturdy & Durability] Made of thickened metal tube with a coated finish, which is smooth and comes with strong corrosion resistance. Simple structure design makes it very easy to assemble.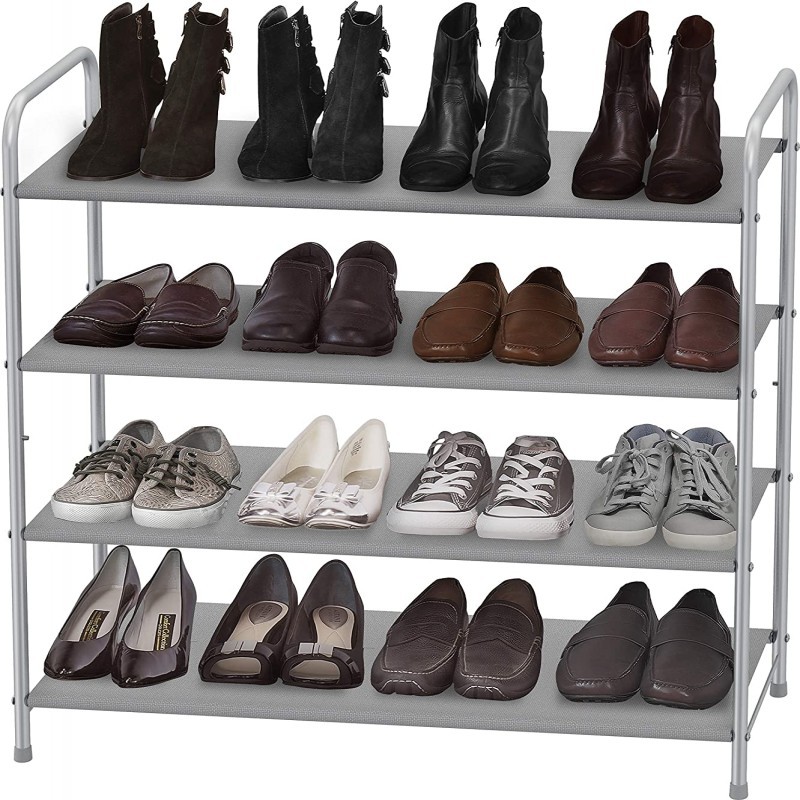 Premium Material
Reinforced by sturdy PP connectors, the shoe rack structure is tight and stable. It doesn't wobble and stands upright to hold all your shoes, bags, and many more. Shoeium Storage is the PERFECT investment if you have too many items to store and tidy up.
Easy to Clean
The shelf is made of waterproof non-woven cloth, which can be wiped gently with a rag. But, of course, decluttering your closet also must require an easy cleaning solution—the Shoeium Storage gives that to you!
Package Contents:
1 x Assembly Manual
4 x Metal Connectors (for stacking)