Organize Better with MikiVault!
Our Four-Tiers Shoe Rack is designed specifically for your home with premium materials and contemporary style. The steel frame is engineered for quick assembly and long-term durability with an easy, screw-together method. Extendable poles finished with non-slip coating make for a stylish and adjustable shoe rack. A beautiful chrome frame brings a modern touch to your decor, making the MikiVault the perfect organizing equipment to use in entryways, closets, and bedrooms.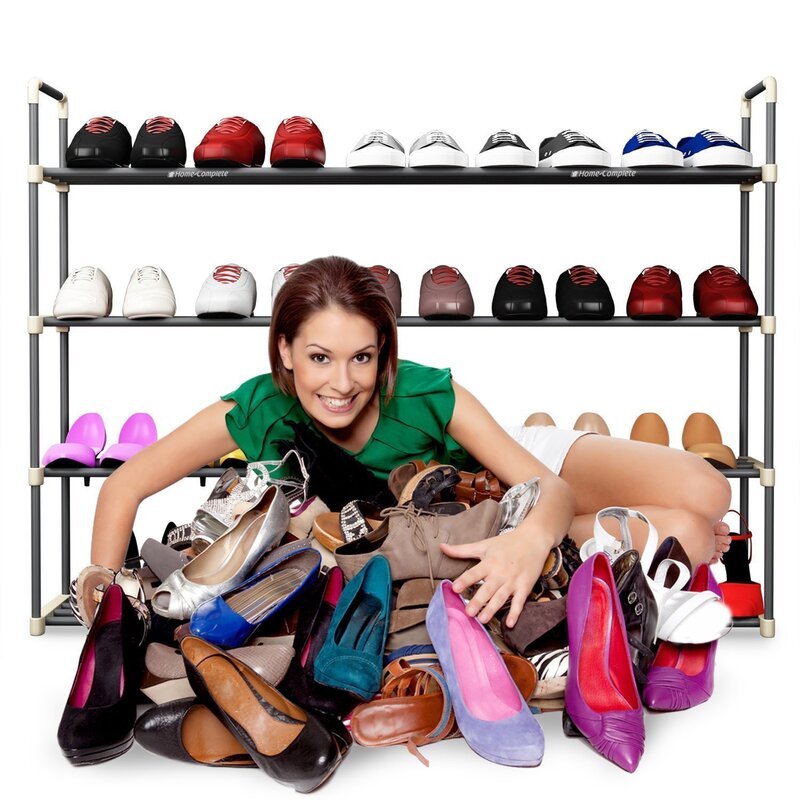 Features:
Four Tier Shoe Storage – Featuring four tiers of storage shelving, you can conveniently fit up to 18 pairs of shoes. Made from high-quality plastic, this shoe rack is a sturdy and durable option for your home.
Space Saving – The shoe organizer is both multi-functional and practical, as it provides a compact, space-saving solution for storing your shoes and can be used to hold other items as well. It's ideal for any home, apartment, or dorm space.
Use in Any Room – This storage bench is an excellent option to keep any room of the home neat and clutter-free! Use it in your foyer, entryway, hallway, garage, closet, bedroom, or bathroom.
Easy Assembly – With no tools required, these storage shelves are quick and easy to put together, with no fuss. Fasten the rails to the stands, and you're done!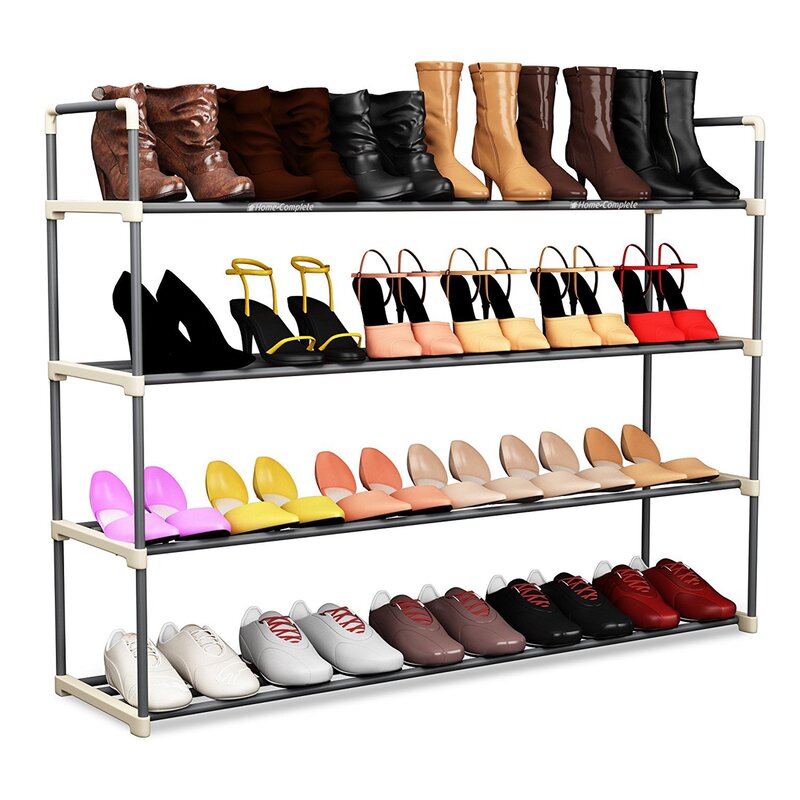 Stacking
The MikiVault includes 4 rubber connectors that stack up to multiple units that maximizes storage space.
Expand and Adjust
Our smart Shoe Rack expands horizontally to organize and save space conveniently while reducing clutter at home. In addition, the MikiVault works according to your needs to store shoes of different sizes, even high boots.
Personalized Storage Organization
As time goes by, your shoes grow in numbers. The MikiVault stacking method allows you to purchase multiple racks, then stack them over the other so that you can organize all your shoes into one place.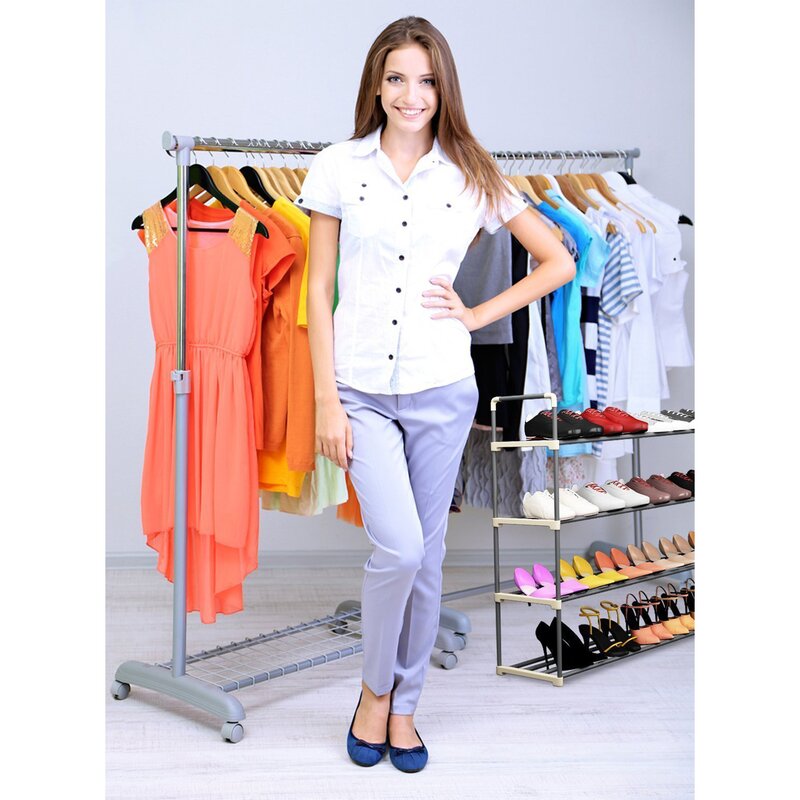 Sturdy Material
The MikiVault's polyester canvas prevents small objects from falling and keeps your shoes stable. This design also makes the shoe rack easy to clean since you can wipe the surface of the shoe rack with just a moist towel.
Shipping List:
1*4-Tier Shoe Rack
1 * Assembly Instruction