Looking for an aesthetically pleasing shoe rack? Check out 8-Clutter!
The stylish and decorative shoe rack with 3-tier from 8-Clutter has flexibility and stability, which can be used to put shoes. The measurement of the shoe rack is 27x19x11inch and is a space-saving alternative to shoe cupboards. The rack provides enough space for shoes, and it can be used indoor and outdoor on the balcony.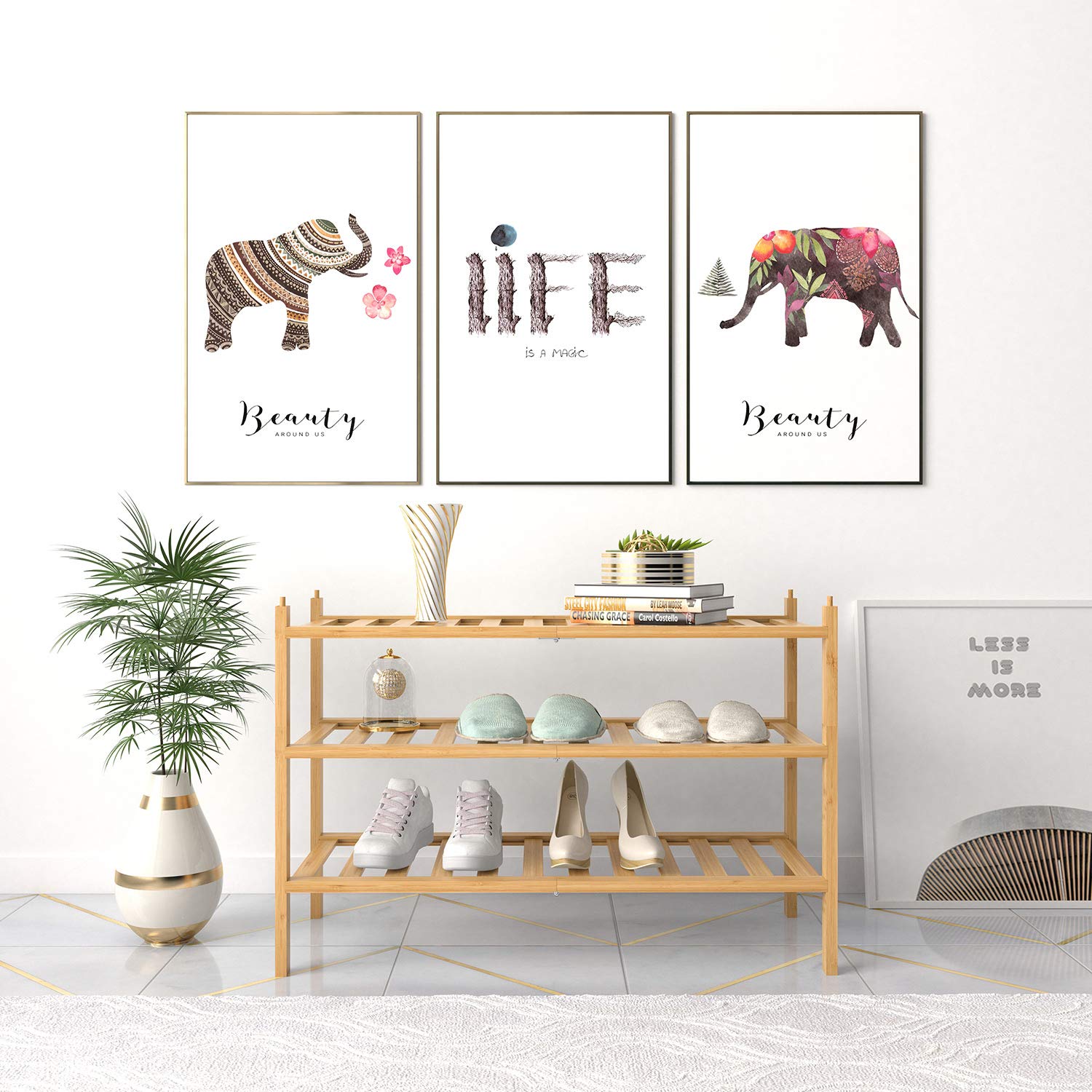 Features:
100% HIGH-QUALITY BAMBOO: We choose bamboo wood grown in a natural alpine environment. The texture is hard, the structure is firm, and the service life is long. After high-temperature carbonization, the product is waterproof and not easy to crack and deform. Moreover, bamboo is a renewable resource and is naturally environmentally friendly.
STACKABLE DESIGN: The perfect tenon joint design allows no tools to be stacked. The shoe rack is connected by embedding a groove between the upper and lower frames. Up to 2 shelves can be stacked. Create multiple units to house all your shoes or clothing.
UPGRADED LAYER HEIGHT: This new shoe rack has increased layer spacing, shoes are placed more spaciously, and each layer has a different layer height, accommodating high heels, short boots, and sports shoes. The heightened bottom design adds more possibilities. You can place low-top shoes such as slippers and children's shoes on the bottom.
STURDY AND GOOD QUALITY: Strong load-bearing, stable and durable, high-quality bamboo slats can support up to 44 pounds—evenly distributed on each layer! Each shelf can store 3-4 pairs of shoes. You can also display all cute plants according to your wishes. Ideal for your front porch, balcony, or interior decoration and planting.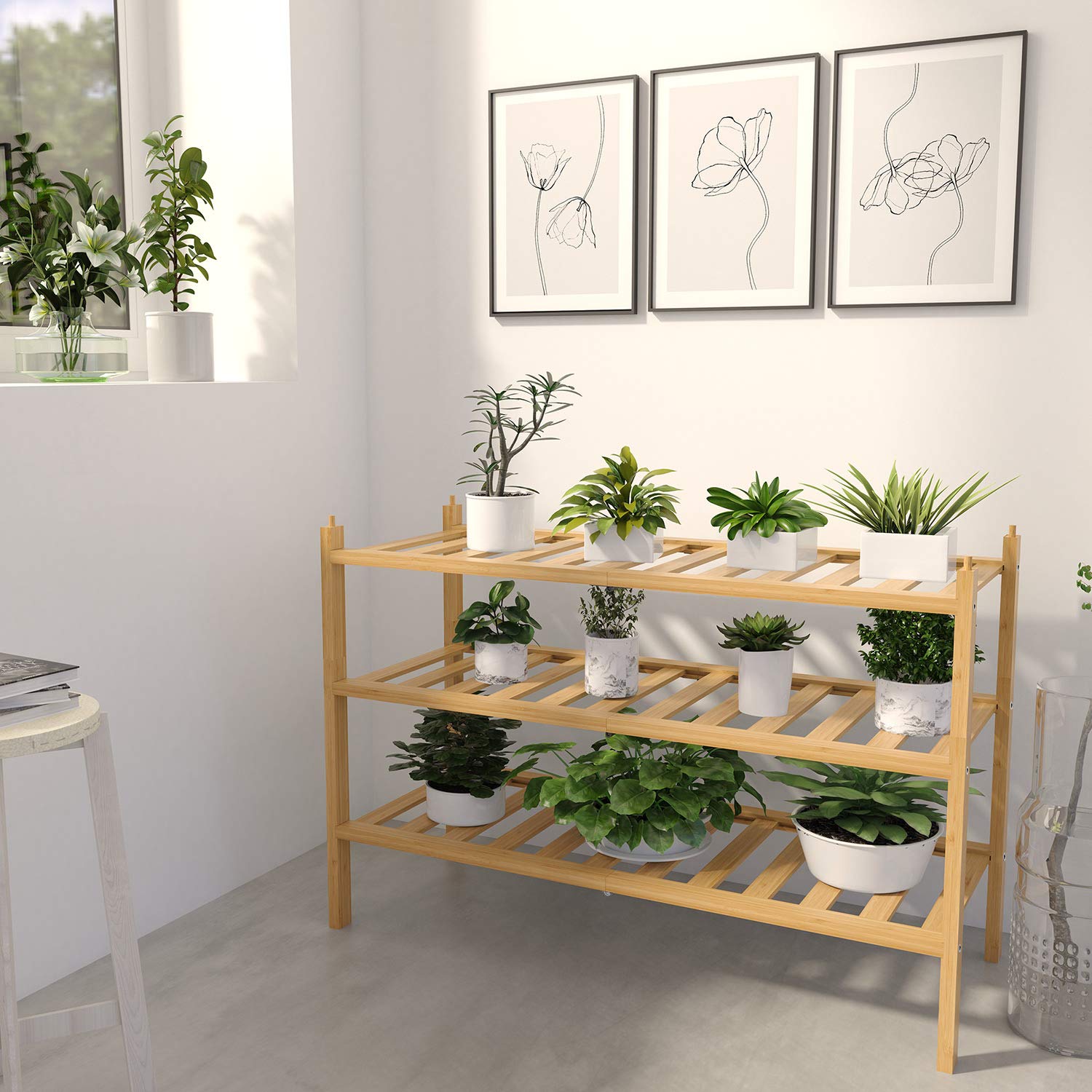 Specifications:
Material: Natural Bamboo
Color: Natural
Product Dimensions: 27x19x11 inch
Package Include:
⚠Caution:
Please do not put the shelf flat upside down, which may cause problems with the load-bearing of the metal sheet joint. (The side with the metal piece should be placed face down). Our shoe rack can withstand 20kg items and is guaranteed not to be bent. The factory has tested it, so please feel free to use it.