The upgraded sewing machines can sewie any materials like tablecloth, curtains, bedspreads, jeans, curtain apron and more. Perfect for beginners, crafts, home sewing traveling or outside use.
Environmentally friendly material
SewSation sewing machine uses upgraded environmentally friendly materials, suitable for sewing different types of fabrics. It is a must-have for the family and can be made at home with children. Thick fabrics and multilayer fabrics can be sewn.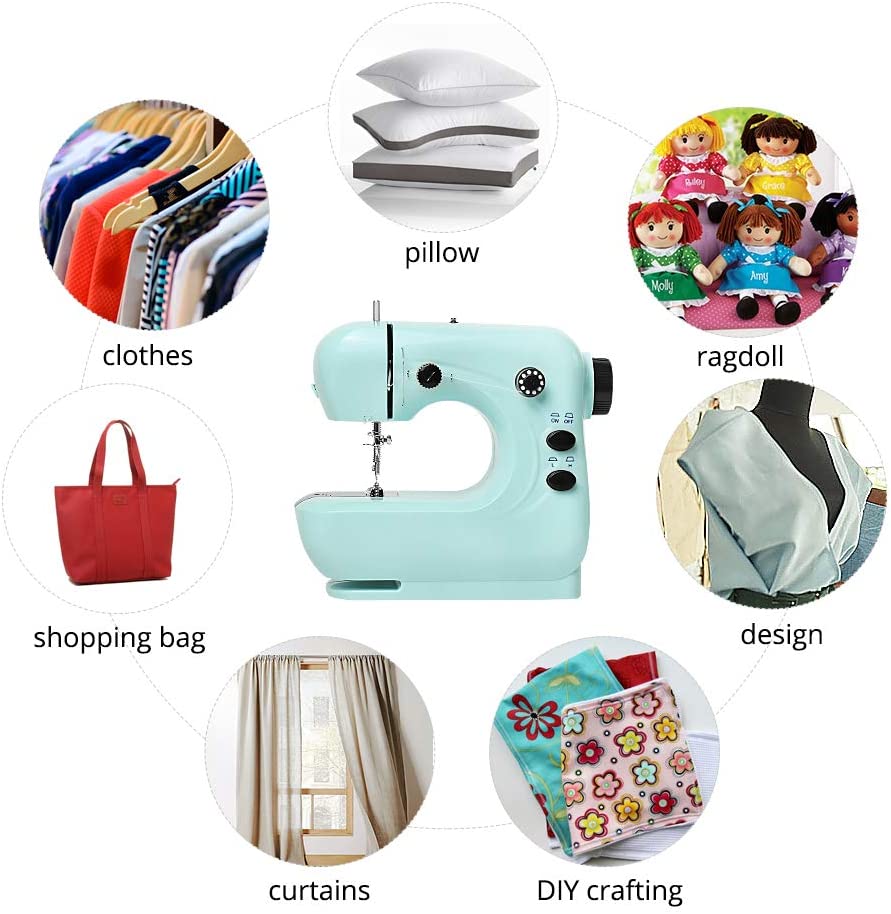 Small size
The design of the mini version of the sewing machine! The size of the sewing machine is 7.9×7.5×3.9 inches, it does not occupy space and is easy to move. It is very suitable for sewing in a small space. It can be used to make children's onesies, making bags, crafting animal clothes – the creations you can make are endless!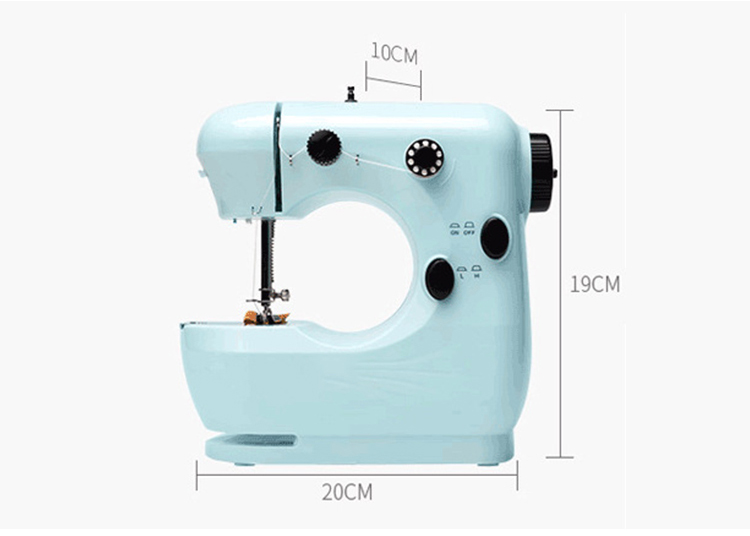 Double switch and two wires design
This sewing machine has a pedal switch and button switch for your use. You can use it for indoor and outdoor use.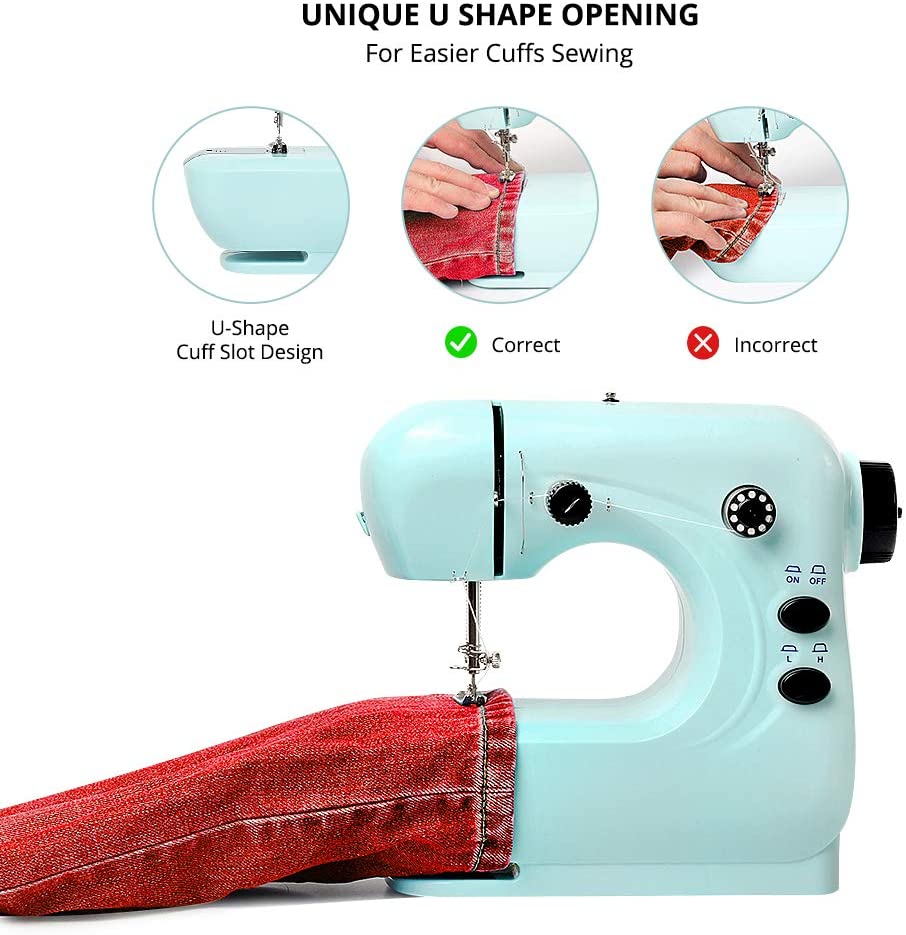 Foot pedal / plug-in operation
You can easily complete your needs by stepping on the foot pedal, which is handy to use.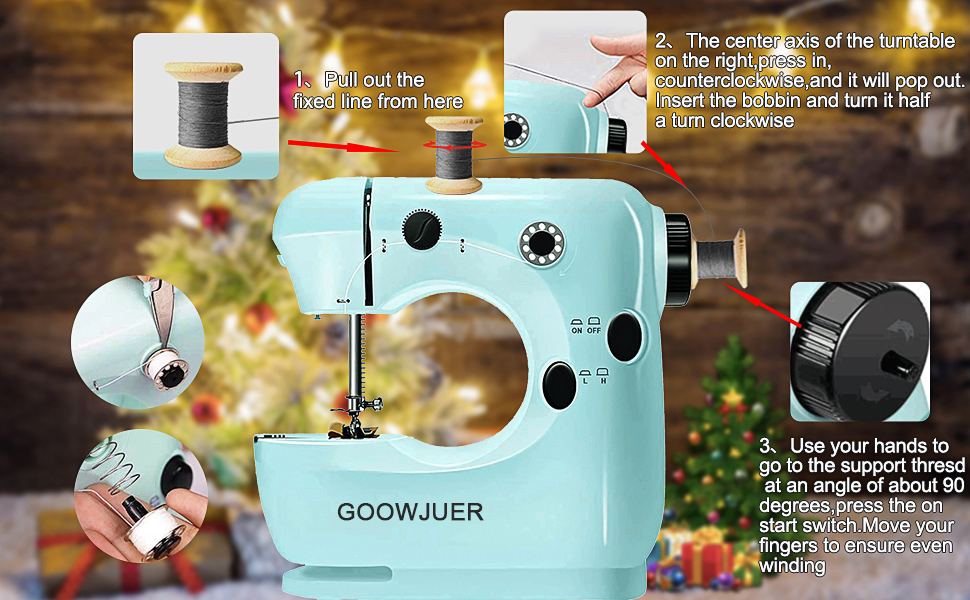 Automatic rewinding and two-speed control
The large reel can be used in conjunction with the rewinding device for easy replacement of the bobbin. We are also equipped with professional customer service, please feel free to contact us to answer your questions.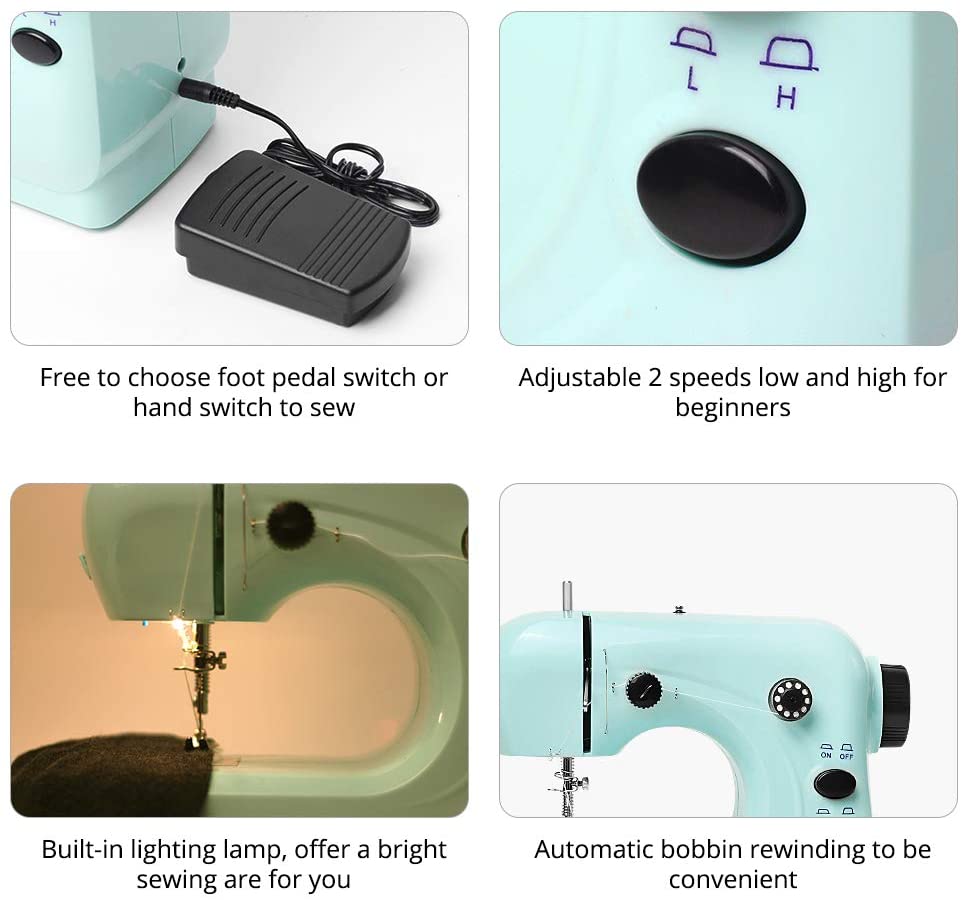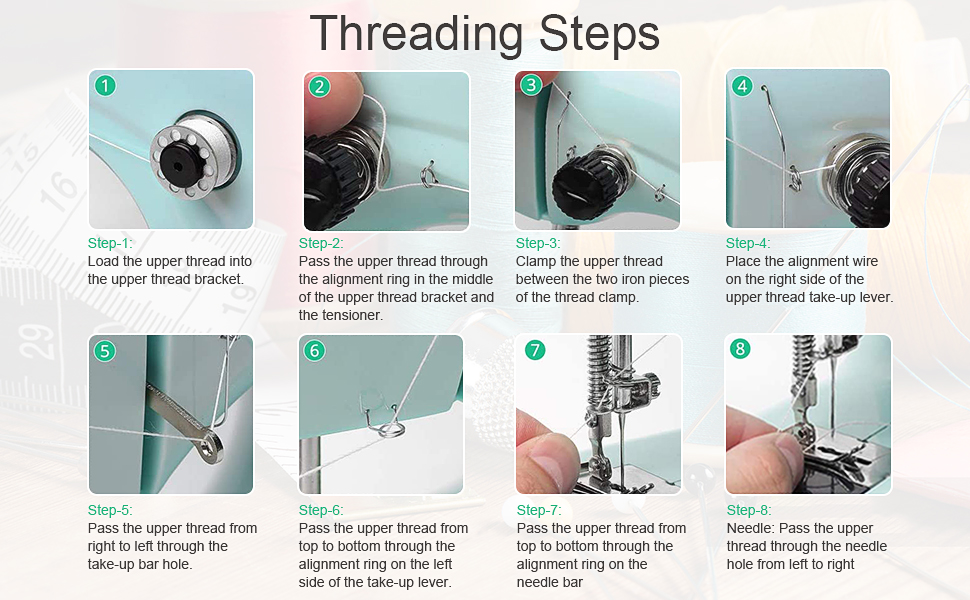 Specification
Item Type: Sewing Machine
Material: Metal + ABS
Size:20*10*19cm/7.8*3.9*7.5 inch
Weight:1.76 lbs/800g
Power: 60W
Package List
1* Sewing Machine
1* Power Adapter
1* Foot Pedal
1* Needle
1* Needle Threader
1*Sewing machine manual
1*Coil