Mini Sewing Machine Premium Version
In a perfect world. there will be no ripped fabric of wardrobe malfunctions. But this is not a perfect world, and we're bound to have a fabric mishap somehow, somewhere. Be ready for any fabric issues with the MikaSew mini sewing machine. 
This is a sewing machine with 12 stitching modes. It features Zigzag stitching, backstitch, adjustable tension, buttonholing and etc.It would be a great sewing machine for beginner to sewing and decent domestic product for daily use as well.
12 Stitch Patterns
As a premium sewing machine, it features 12 stitching modes to satisfy different demands. The abundant stitch pattens make it easy to hem or seam the fabric. It is equipped with a built-in thread cutter and light for convenient sewing. Additionally, the cuff slot on the bottom makes it easy to sew sleeves or pants.
Back Stitching&Buttonholing
There is a reverse button on the item that will enable back stitching and button-holding. (It is suggested to apply on the straight line sewing) We designed two stitch patter(7&8) to make a complete buttonhole, which is a quite useful function for daily use.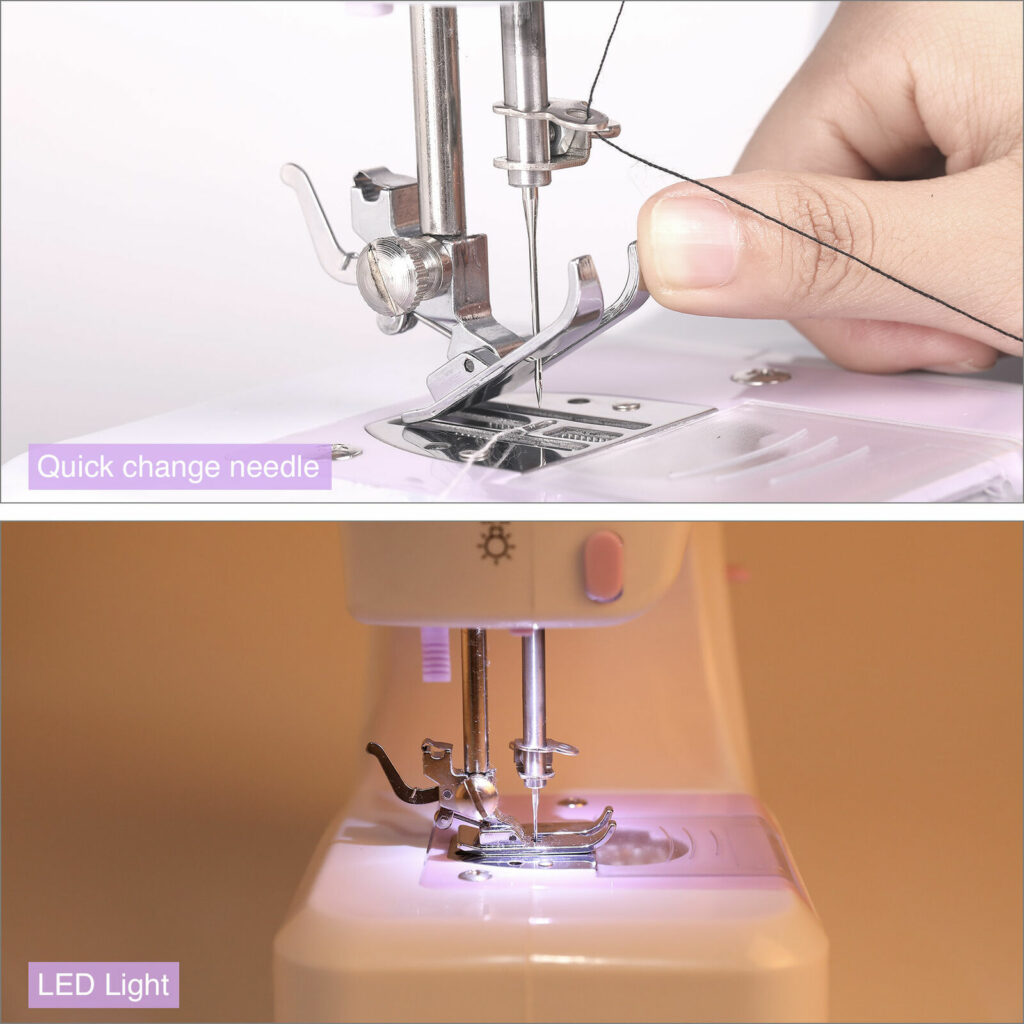 Replaceable Presser Foot
The presser foot is replaceable for different demands. We equipped the item with a universal presser foot to make sure everyone – no matter the foot size – can use it. You can change the options to the one you need or prefer. We used a universal presser so it's easy to find in the market.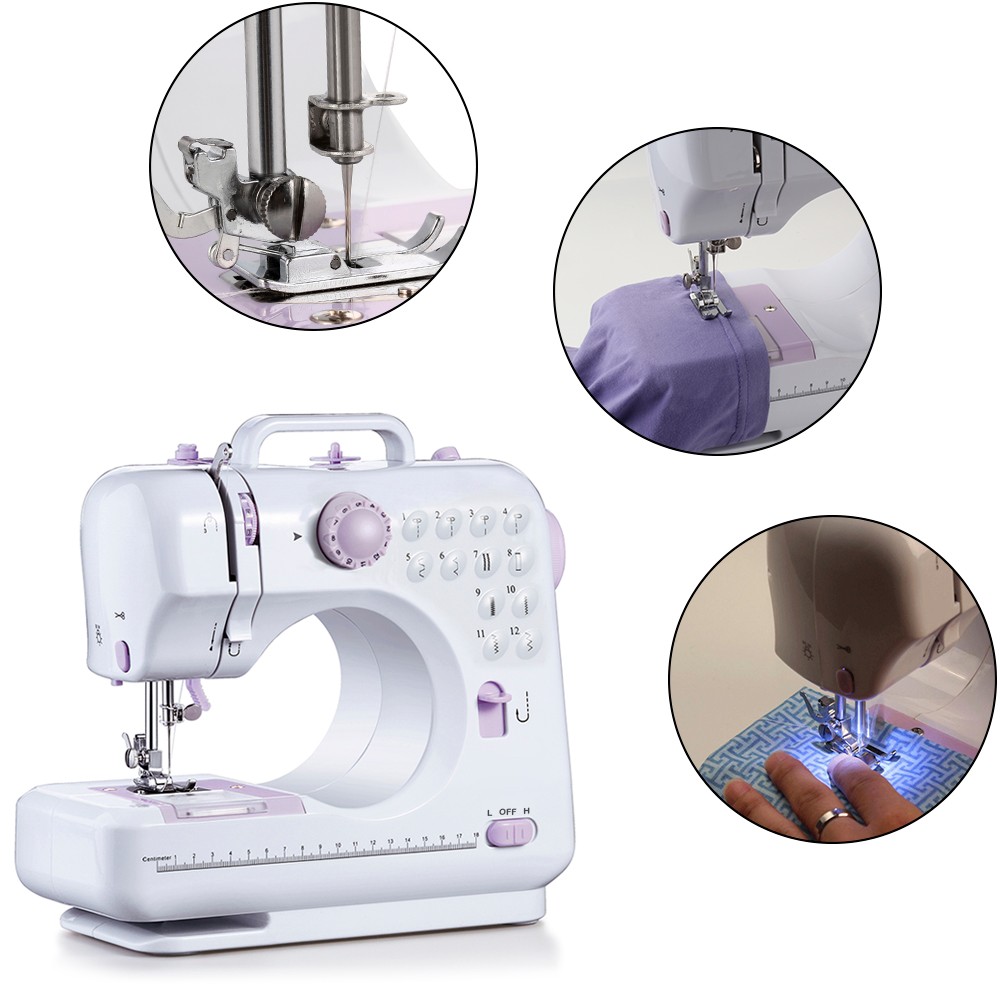 Portable Electrical Machine
It is lightweight and portable, not as heavy as other sewing machines. The MikaSew only has a 27.5*12*26cm dimension. Equipped with AC/DC power and foot pedal, it is an electrical sewing machine for domestic daily use.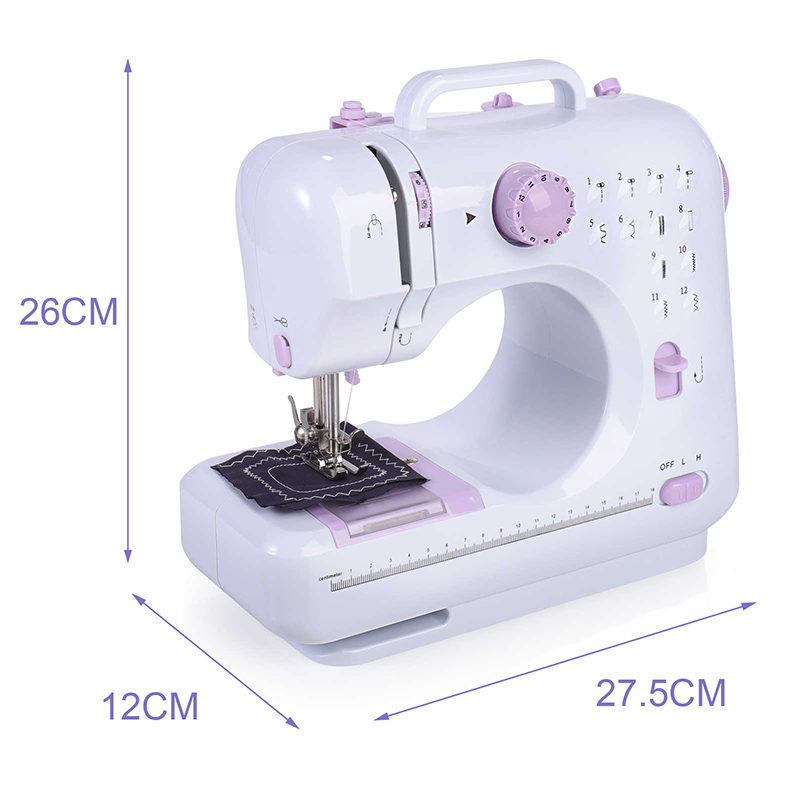 Easy to Learn
The sewing machine comes with a manual. You can also watch training videos to help you learn your sewing device better!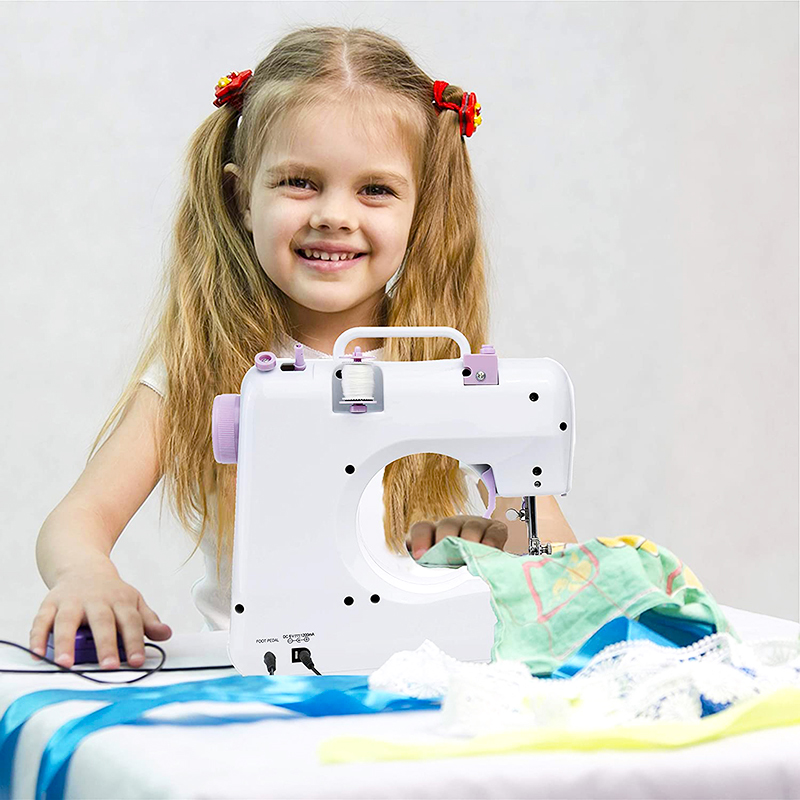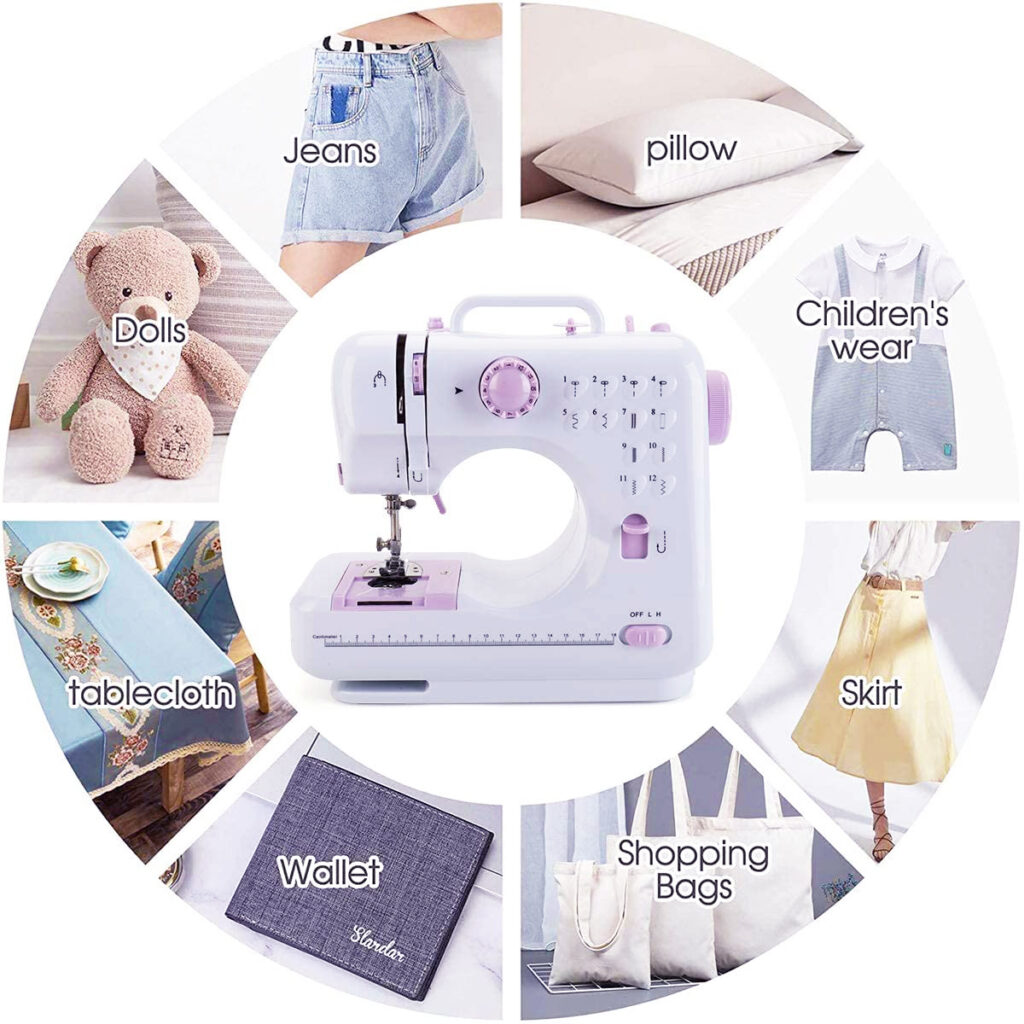 Specification
Material: metal/ABS
Color: white & purple
Weight: 2350g
Package includes
1* Sewing Machine
1*Power Adapter
1*Foot Pedal
1* Accessories Set