Sleep is important to us. It powers us for the day ahead and ensures we stay calm and collected. However, we can't deny that sometimes, a goodnight's sleep is hard to come by. That could be because of personal issues, health-related, or external factors. According to science, maintaining a comfortable sleeping environment is essential to adopt good sleeping habits. So if you're someone looking for ways to improve your sleeping environment, the RootScience is here to help you.
Our essential oil diffuser is designed to cater to people suffering from stress, work-related pressure, and anxiety that keep them awake at night. Modern life is, for sure, one hell of a ride, so we understand your needs for a goodnight's sleep to relieve and relax you from all the worries.
If you're feeling tired and unfocused all the time, let the RootScience Essential Oil Diffuser get you that goodnight's sleep!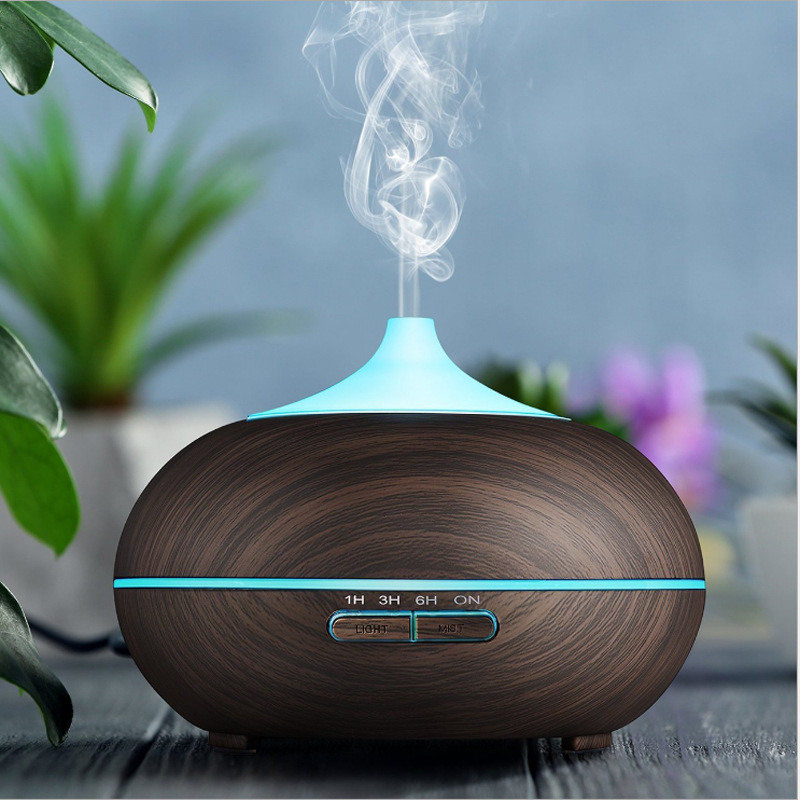 Suffering from bad skin because of dry air? Our essential oil diffuser got you covered. With its aromatherapy and ultrasonic motor that releases continuous mist, it helps purify the air, remove the unwanted scent, and keep the room's atmosphere relaxing so you can relax your body and prevent your skin from dryness.
Specifications:
Material: ABS+PP
Power: 12W
Rated input: 24V
Size: 123*160MM
Colour: Dark wood grain/light wood grain
Characteristics:
400ML water capacity. Supports up to approximately 10 hours of use time.
7 soothing colors to choose from. A décor that compliments any room/office space.
Timer setting (1H/ 3H/ 6H/ ON). Auto shut off when time is up, or water is needed.
The ultra-quiet motor releases continuous mist to host a relaxing ambiance in your home or office.
Automatic Water Protection to ensure the diffuser stays secure while providing you with your favorite scent.
Fashionable and Practicable design. Combines the benefits of aromatherapy, aqua-therapy, and light therapy. It may also be used as a non-aromatherapy humidifier.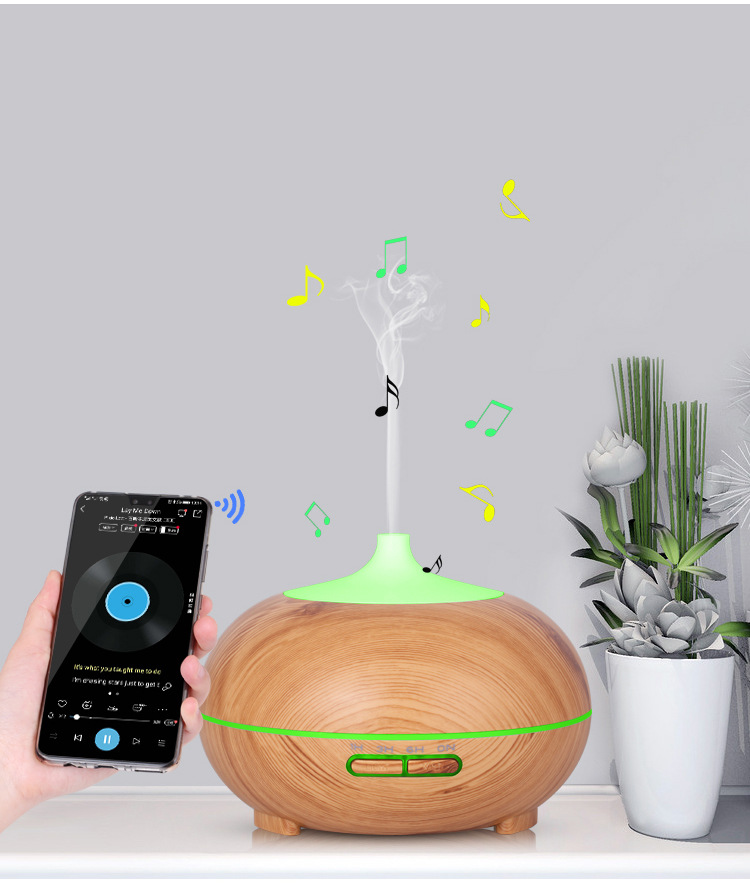 Following your healthy and elegant lifestyle, our ultrasonic essential oil diffuser offers a natural and attractive aroma to purify the air, uplift your mood, strengthen your immune system, etc.
The compact size and elegant wood grain exterior also make it a perfect decoration to compliment any home/office space like your bedroom, living room, office desk, kitchen, and so on.
What are the Benefits of RootScience?
Purify the air
Refresh your mind
Relax your body
Provide you a good night's sleep
Add romantic atmosphere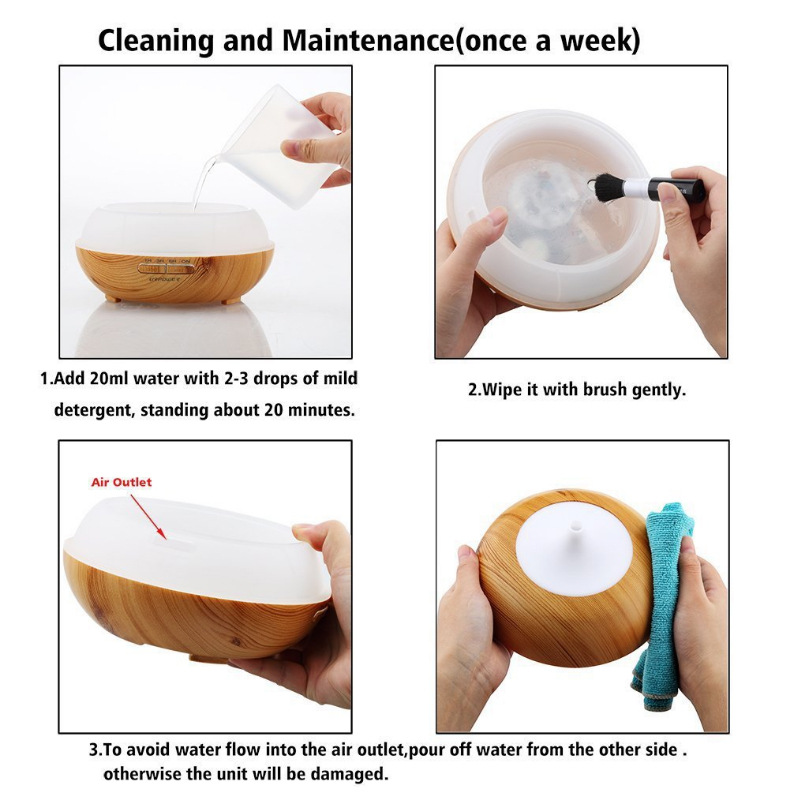 Mist Control:
Press the "Mist" button for one second, and you'll hear a sound "DI," then choose the timer from 1H, 3H, 6H, or ON.
For intermittent mist mode, long-Press the "Mist" button, you'll hear the sound "Di Di" to notify you it's activated.
Light Control:
Press the "Light" button to turn on the LED light; the color will change automatically.
Press the "Light" button again to change colors if you need to turn it off, press and hold the "Light" button for one second.
Large Capacity & Long Working Time
With a water capacity of 400ml, the diffuser can give you continuous mist for up to 10 hours, which is enough time to fill your room with your favorite scent and purify the air.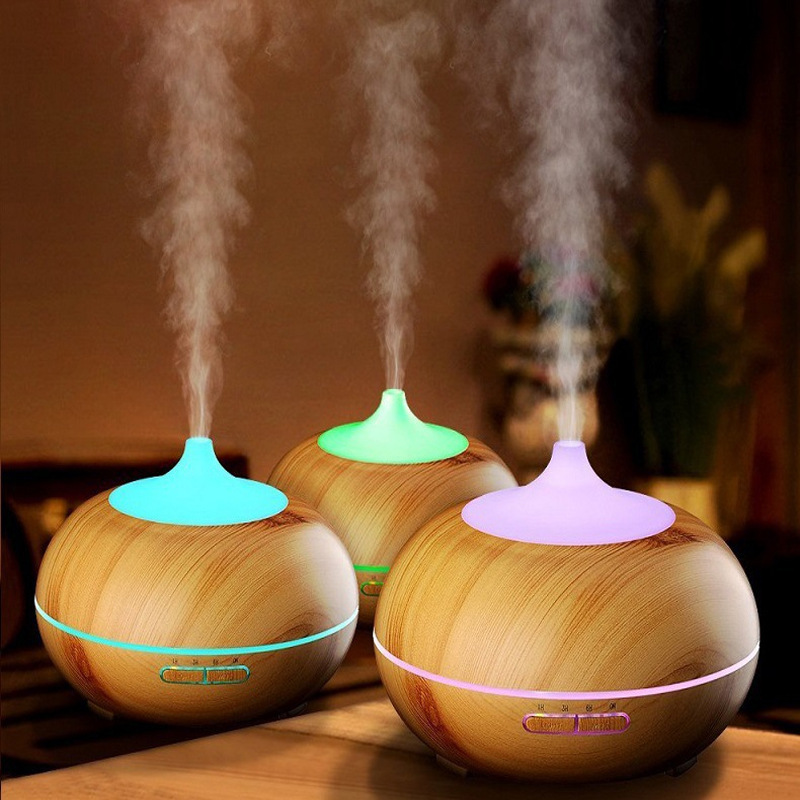 Quiet and Safe
Most people prefer a diffuser without any noise. Since we want you to have a good night's sleep, we've made the RootScience as quiet and relaxing as possible. It only emits a minimum of 35 dB, which is 100% unnoticeable. On the other hand, if you're worried about your home's security while the diffuser works on its own, we've fitted some security features to give you peace of mind. It comes with an auto shut-off and water protection to automatically turn the device off once the water level is low.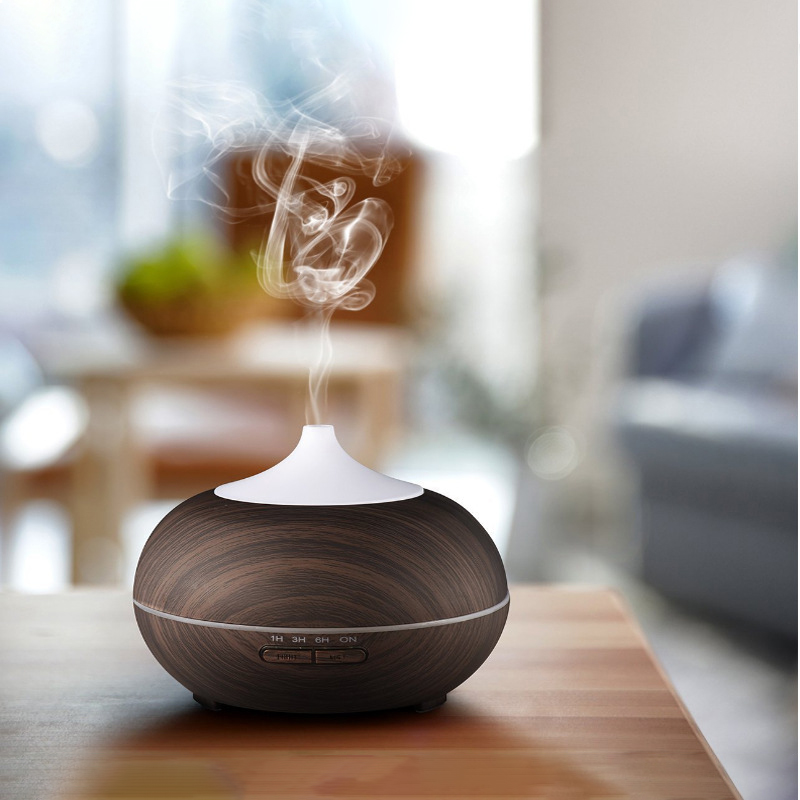 4 Working Time & 2 Mist Modes
With the 1H/3H/6H/Steady timer setting, you can set the RootScience according to your preference. Our diffuser also comes with 2 mist modes: intermittent and continuous mist. If you want to humidify the air, choose continuous mist. On the contrary, the intermittent mist is suitable for resting or working.
Package Include:
1* Essential Oil Diffuser
Operation Precautions:
Please add purified water or distilled water to the water tank. Do not add tap water or unclean water.
Do not add hot water above 40°C to the water tank to avoid discoloration or deformation.
Do not allow water to flow into the body from the atomizing film. If there is water outside the water tank, please wipe it off with a dry cloth.
When the indoor temperature is lower than 0°C, please pour the water into the water tank to avoid damaging the components after the water freezes.
Please do not put metal products, chemicals, detergents, etc., into the water. Otherwise, it'll affect the device's atomization.
When there is a lot of water in the water tank, please do not move it at will. Otherwise, the water will overflow into the body and damage the product.