Give your home a therapeutic experience by adding aromatherapy to your indoor oasis. Experience the benefits of essential oils by soothing the mind, body, and soul with our oil diffuser. The AromaHaven is designed to delight the senses and create an environment reminiscent of your favorite spa or outdoor retreat. It will supply the relaxation and peace of mind you need to sleep soundly through the night and keep calm during stressful workdays.
Whether you're looking for aromatherapy benefits, or natural insect repellent, or maybe all of the above, our essential oil diffuser works to fulfill your needs. Our aroma diffuser is designed to reduce stress and anxiety, improve sleep, increase concentration, repel insects, and more. The benefits of adding an aromatherapy diffuser to your life are wide-ranging. They have been shown to help improve the atmosphere in living spaces to focus on your well-being.
Our air diffuser's whisper-quiet ultrasonic motor softly releases a continuous mist of water and fragrance that refreshes and purifies the air naturally and eliminates odors from pets, cooking, or other unwanted scents. Featuring a 400ml water tank and variable mist output function, our scent diffuser will last for up to 13 continuous hours. Or you can choose from several timer options (1, 3, or 6 hours).
Customize your experience with 7 different LED light colors in either the rotating carousel mode or keep it static on your favorite color. And for those who prefer either a dimmer light or no light, we've added the option to select your brightness level (high, low, or no light). We also include a free cleaning kit, so you can keep your diffuser operating at peak performance.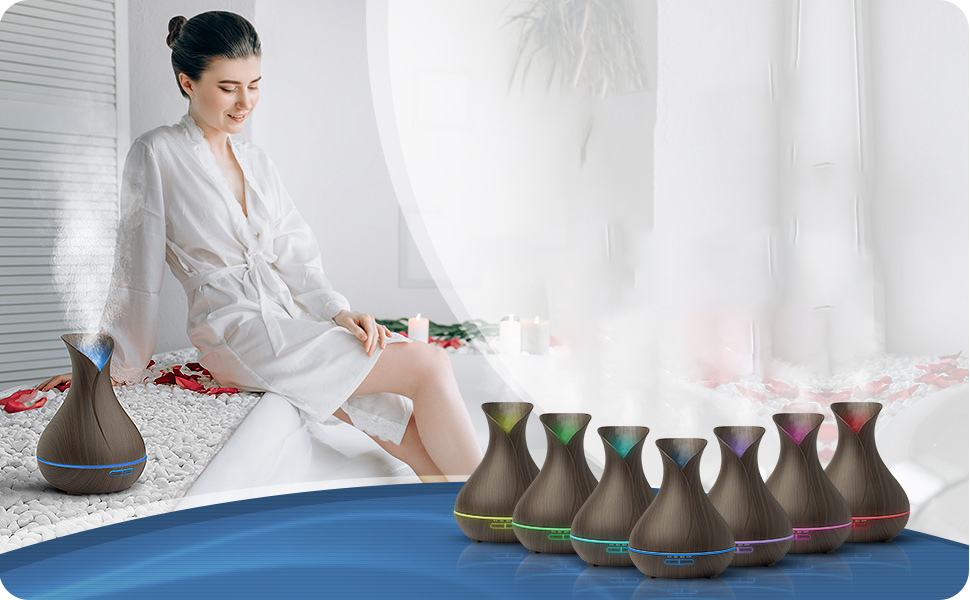 Product Parameters:
Water tank capacity:1 liter or less
Operation method:Mechanical remote control dual-use
Timing function:2-8 hours
Noise:36dB or less
Voltage/voltage: AC100-240V, 50/60HZ; DC 24V/0.5A
Material/material: PP/ABS
Capacity: 400ml
Function/: aromatherapy, humidification, LED night light
Features
🌺 Large Capacity with Variable Mist Output: We created our ultrasonic diffuser to last through the night. To achieve this, we designed it with a 400ml water tank and variable mist output button that lets you decide how much your scent diffuser pumps out. Our large diffuser can provide fresh fragrances for up to 13 hours. High (50ml/hr) or Low (30ml/hr).
🌺 Soothing 7 Color LED Lights: To enhance the essential oil diffusers' soothing qualities, we added LED lights with 7 color options and a carousel mode. Our fragrance diffuser's LED lights help set the mood by personalizing your experience with its high and low settings.
🌺 Multiple Timer Options and Auto Shutoff: Select from 1 hour, 3 hours, 6 hours, or continuous timer options. This ultrasonic diffusor's button setup makes it easy to set and forget. The timer button lets you further customize your experience, and the auto shut-off function ensures your electric diffuser stops when the water level is low.
🌺 ETL Certified for Safety and Reliability: We took extreme care when designing our aromatherapy diffusers and back them up by meeting the highest safety standards through certified lab testing. The power cord and all electrical components are ETL certified by Intertek to ensure quality, safety, and reliability.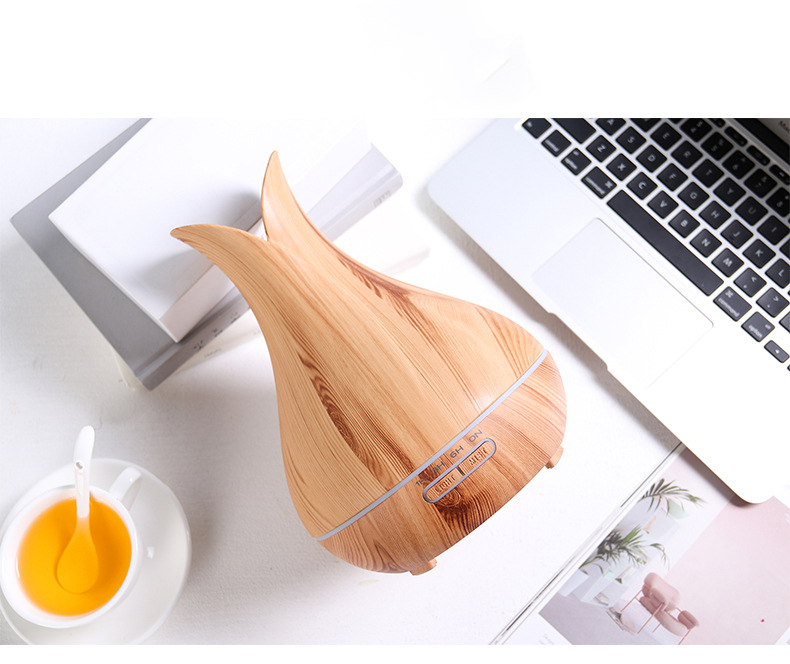 High Capacity Water Tank
Unlike other 200ml or smaller oil diffusers that won't last through the day or night, our aromatherapy diffuser's sizeable 400ml water tank will. The variable mist output, high or low, will last up to 13 hours and let you tailor your experience to your individual preferences.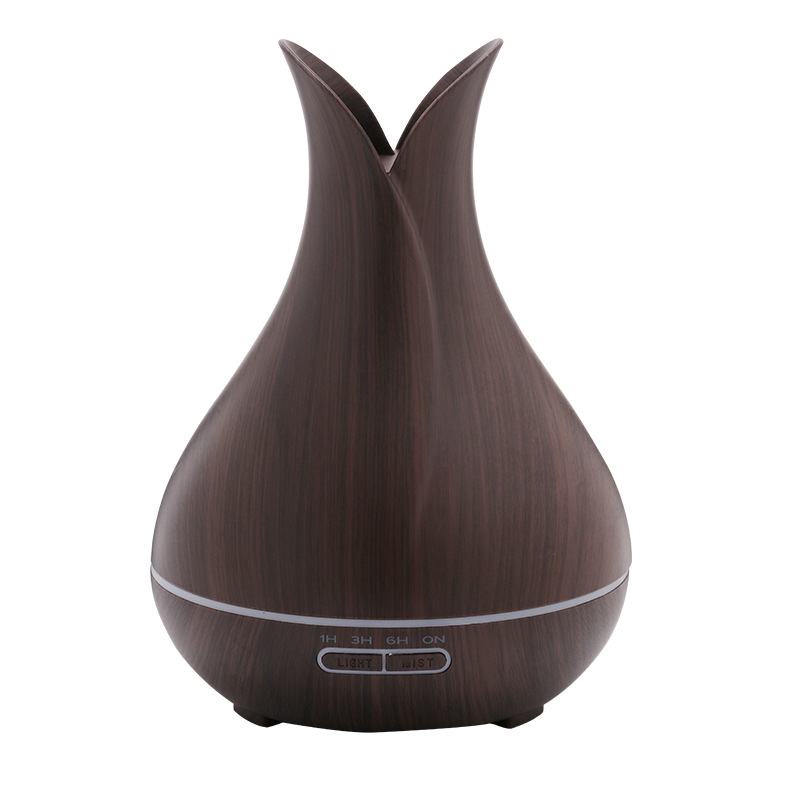 Built-in Timer & Auto Shut Off
Customize your experience by setting the air diffuser's timer for 1, 3, or 6-hours. You can also set it to continuous mode for nonstop fragrance. Enjoy carefree relaxation thanks to the scent diffusers auto shut off feature that automatically turns it off when the water level is low.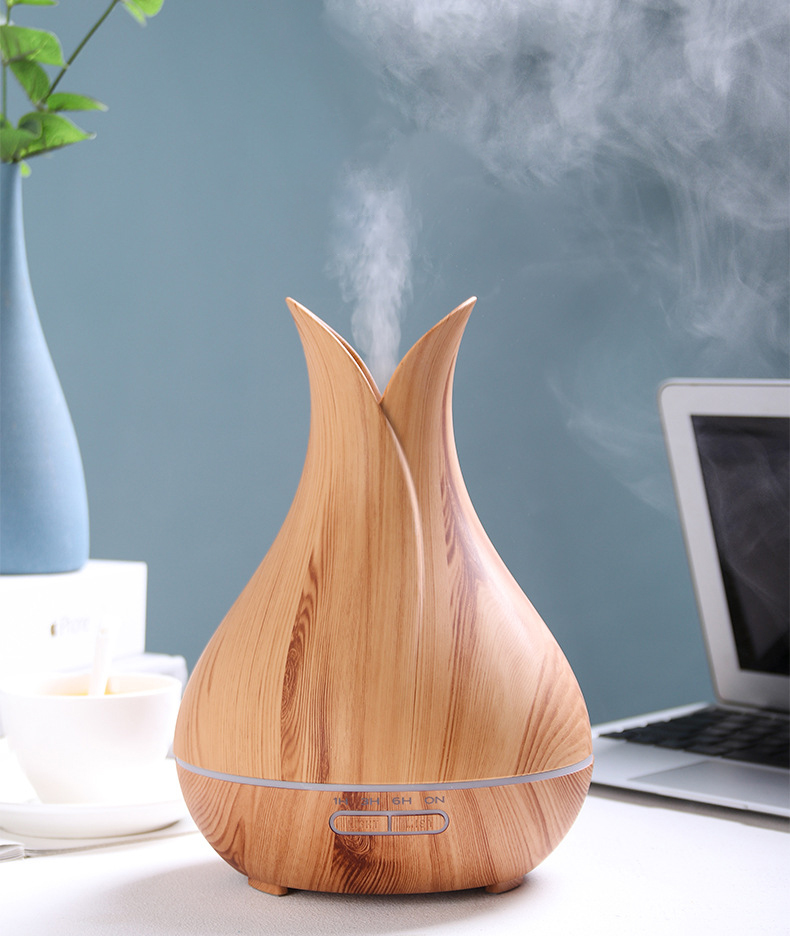 Therapeutic Vessel
Our powerful oil diffuser disperses essential oils for a variety of therapeutic benefits. Pair our diffuser with your favorite oils to transform your space into your personal relaxation bubble. Combine scents for a nearly limitless number of aroma options.

BPA-free Materials
Our oil diffuser is built to stand the test of time. It's made from high-quality BPA-free plastic, which provides a safe, aroma-filled mist for you and your family to enjoy. We stand by our commitment to provide safe and reliable relaxation and comfort products.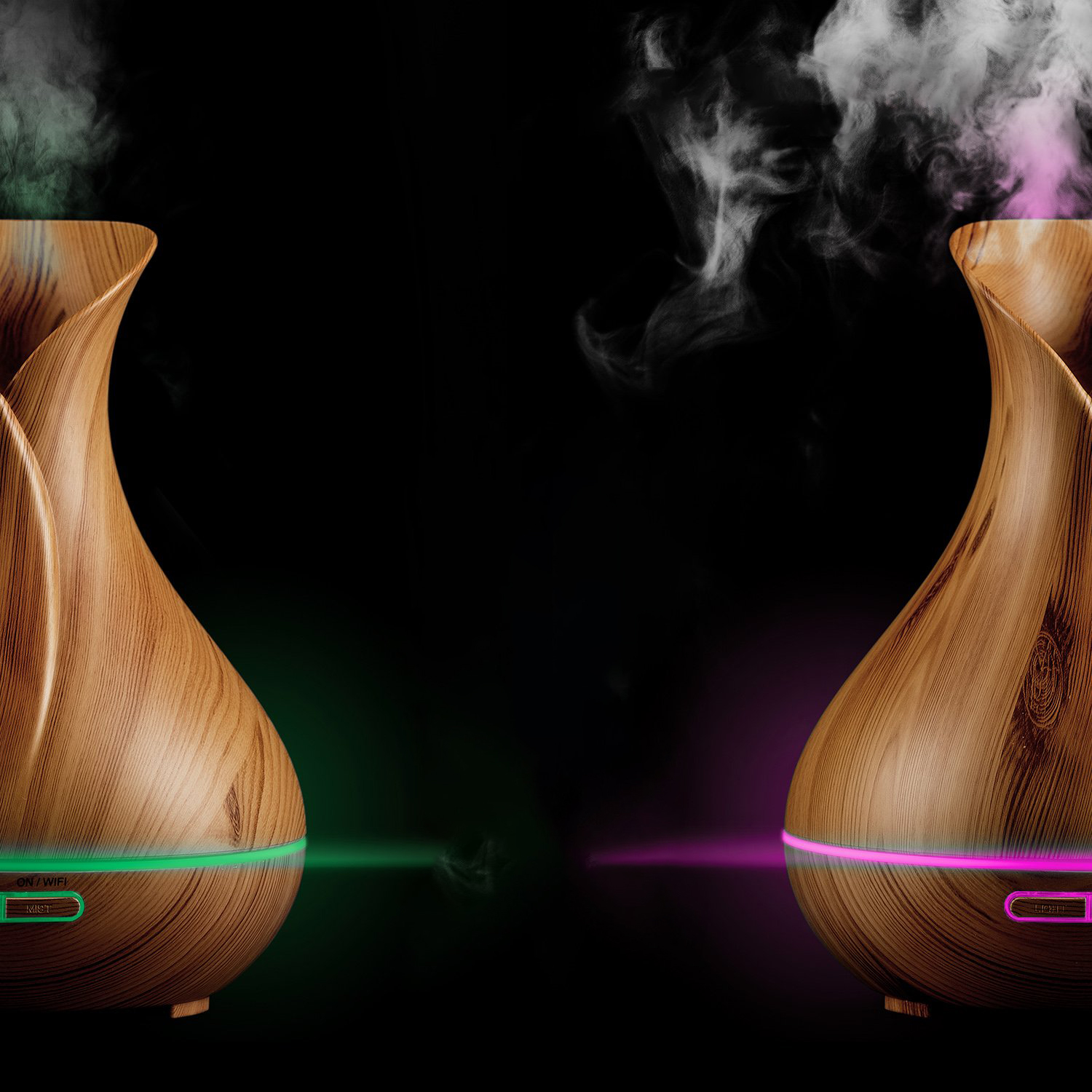 ETL Certified
The power cord and all electrical components in our oil diffuser are ETL certified by Intertek to ensure quality, safety, and reliability. It has ETL certification standards on every single internal piece, lasting longer and more reliable.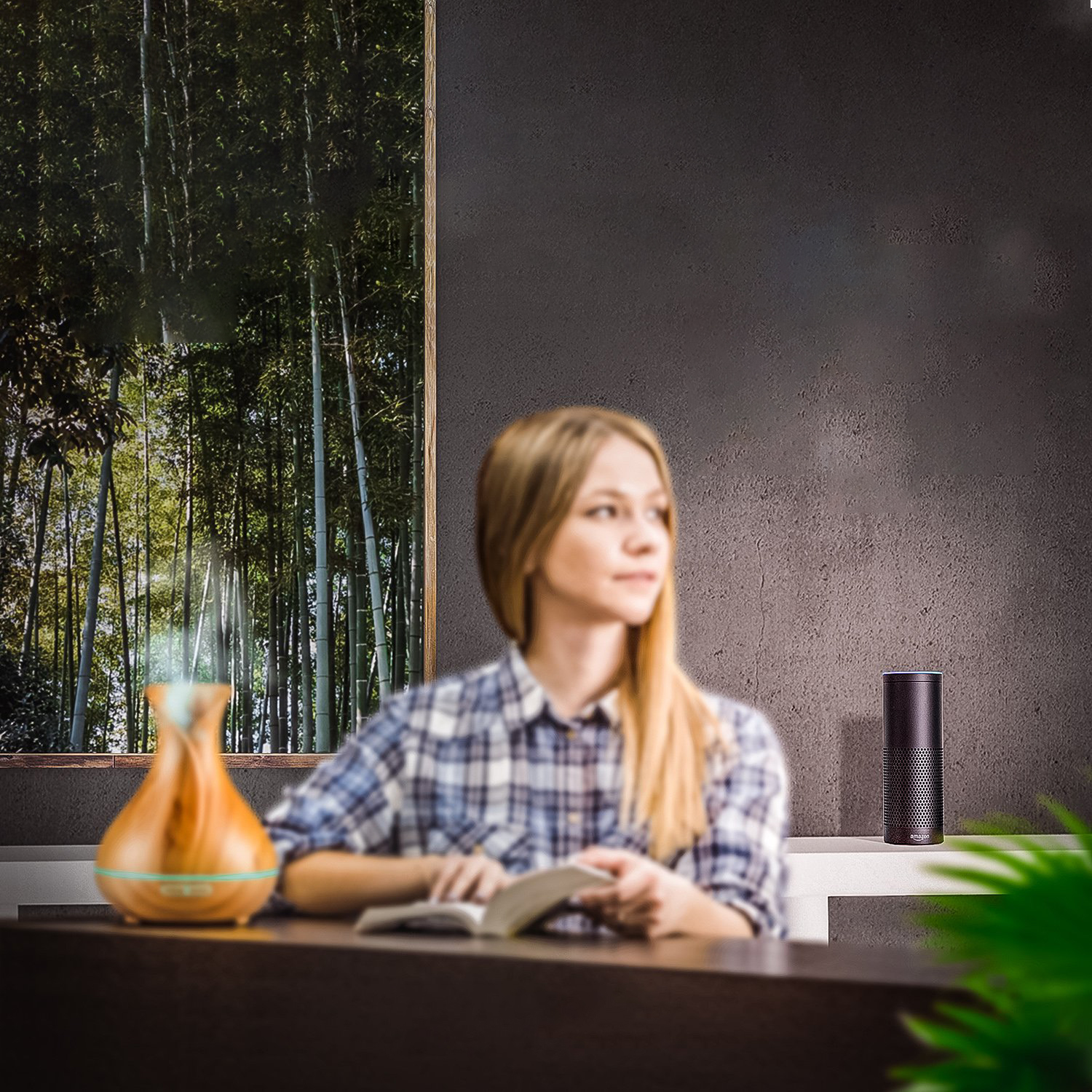 Noiseless
Everlasting comfort's oil diffuser silently diffuses your favorite essential oils into the air within seconds. Its super quiet ultrasonic motor and soft ambient light provide a peaceful and serene environment. Perfect for any room in your home, office, or yoga studio.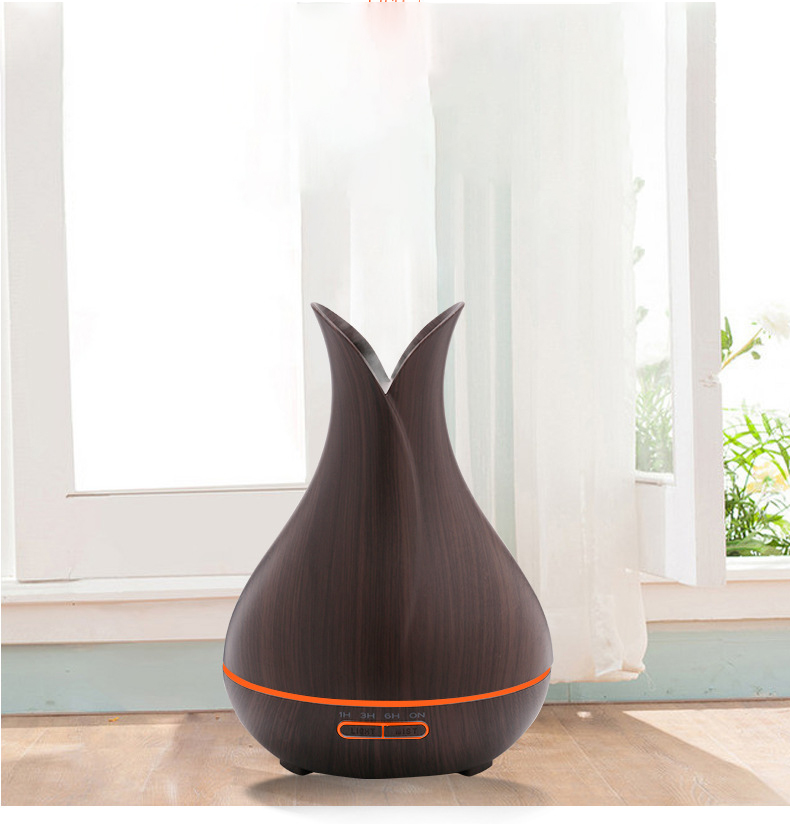 What's in the Box?
1*Diffuser
1* Power cable
1* manuals