Brighten up your room and soothe your sinuses with our stunning SenseVita Essential Oil Diffuser. 
Besides its uses in aromatherapy, this essential oil diffuser also functions as an air purifier and humidifier. Use it to improve your home's air quality, cover the smell of pets or smoke, and protect your family from arid air, microorganisms, allergens, dust, and more!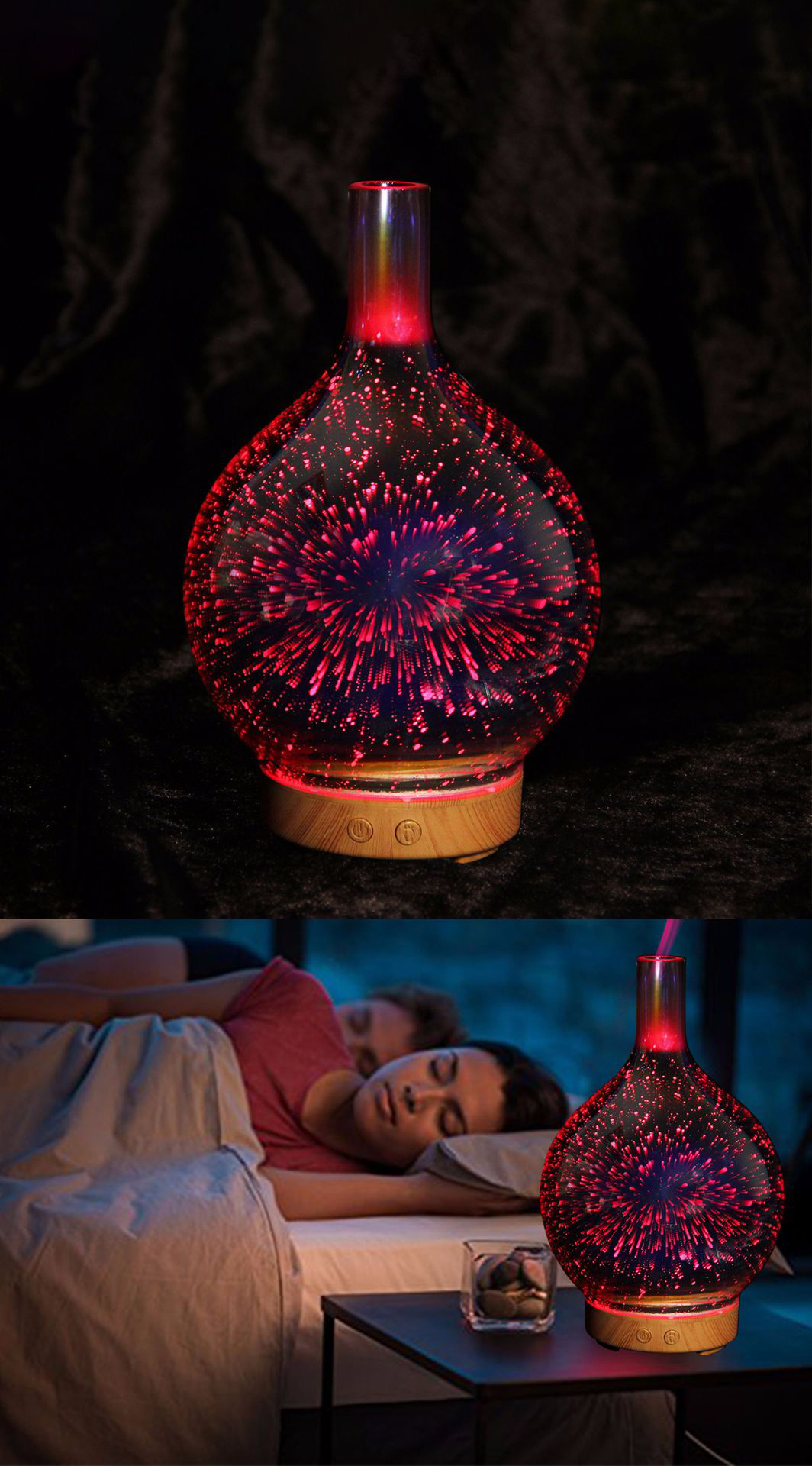 Why do we need essential oil diffusers?
It's the safest way of using essential oils.

Through essential oils, they promote a cozy, alternative lifestyle.

Promote cleanliness. Essential oils have powerful antibiosis effects, and diffusers allow us to reap the full benefit of that.

The most general and simplest reason being, that it is a great way to make the room smell good.
Specifications:
Size: 5.7 x 5.7 x 9.3 inches
Material: Hand Made Glass
Base Material: PP + ABS, BPA Free
Features:
Our SenseVita Essential Oil Diffuser has a large capacity of 100ml.
It comes with a magical 3D Meteor Shower Effect with 7 Colors.
It comes with an integrated safety auto-switch that prevents it from overheating if it runs out of water.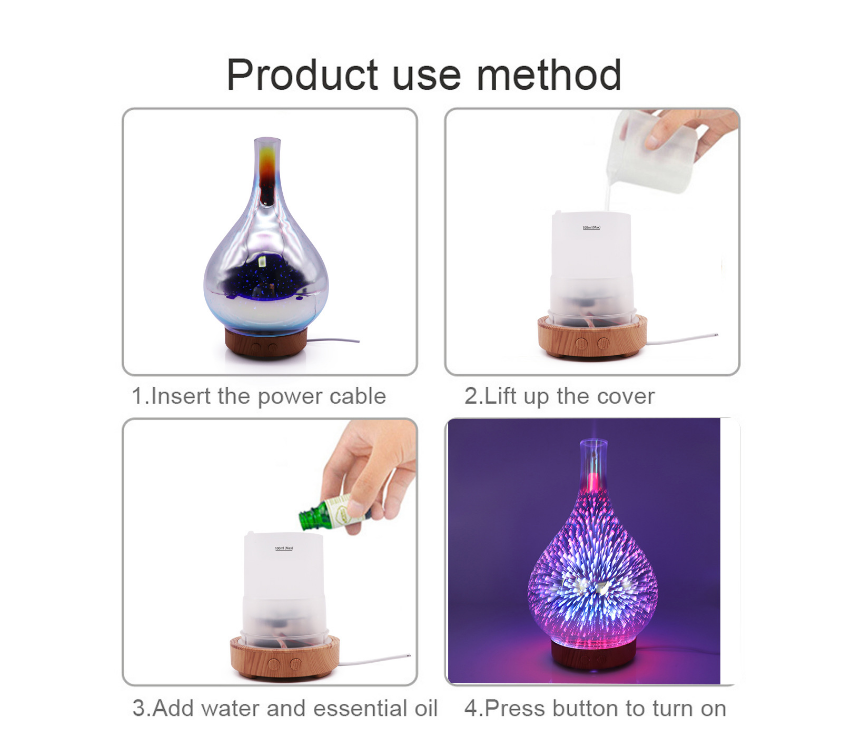 If you're in the market for a nice and practical gift, you can stop looking. This great aromatherapy essential oil diffuser is a thoughtful and handy present, one that everyone can benefit from. With a combination of style, design, and function, the SenseVita Essential Oil Diffuser is a guaranteed hit!
Clean with Dry Cloth Only
Absolutely amazing and charmingly light
The SenseVita Essential Oil Diffuser comes in a beautiful glass cover with a 3D effect coating that illuminates various colors while making your room clean and relaxing. With this kind of design, you might think it's difficult to clean or maintain, but no. The SenseVita is easy to use and clean at the same time. All you need to do is wipe it with a soft and dry cloth, and you're all set! NOTE: Please avoid using a damp cloth since it will corrode the outer coating.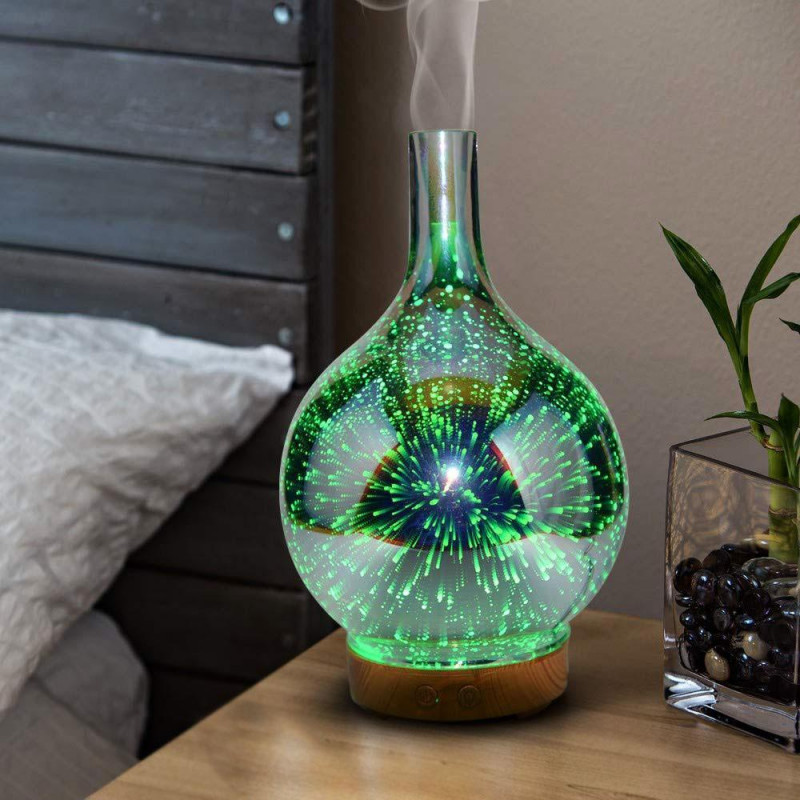 Timing Function
It supports 4 types of timer mode.
Our glass diffusers are very easy to use. You can choose the mist mode and by pressing the buttons or set it to run automatically. You can also set it to turn off after 0.5H, 1H, 2H,3H.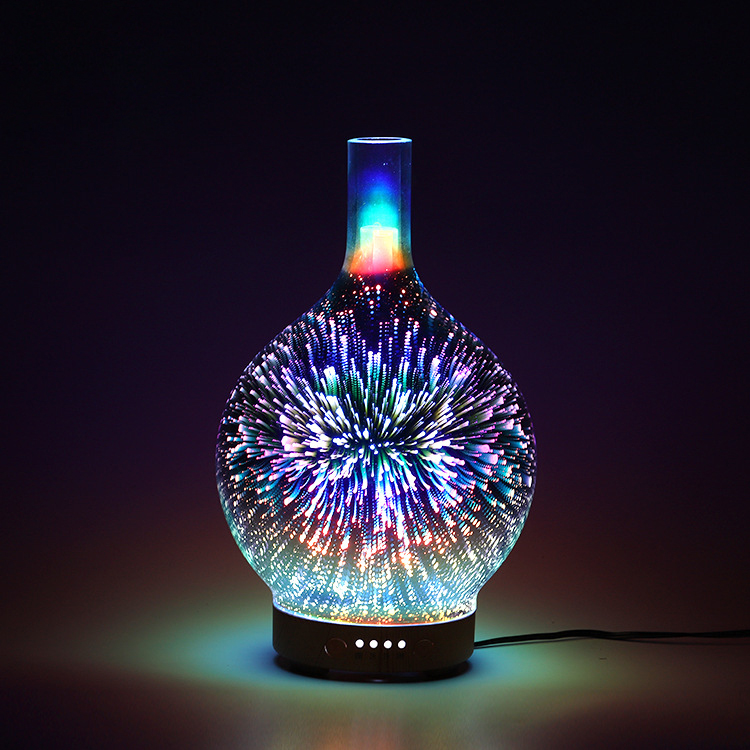 100ml Water Tank
Do not exceed the "MAX" line when adding water.
Water can splash into the air outlet when adding water or overfilled. The little gap can cause condensation, and the steam can come into the air outlet easily.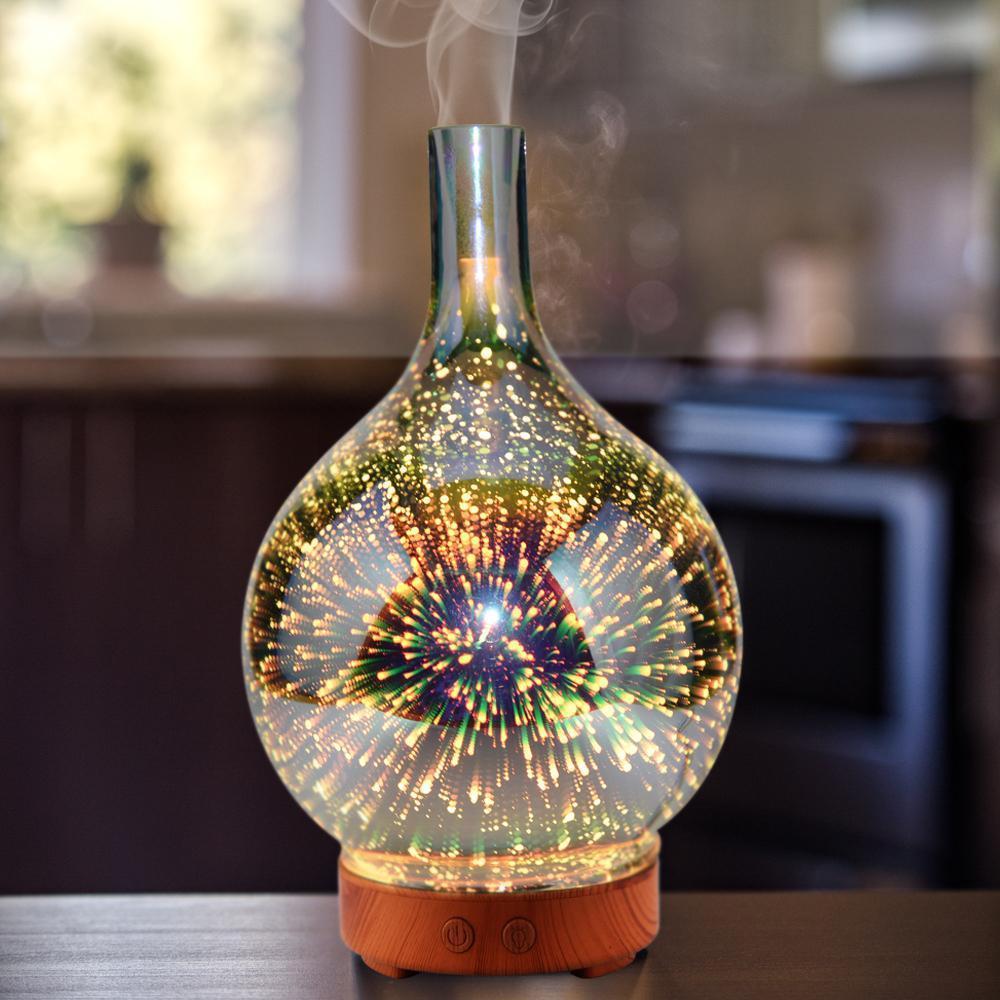 No need for scented candles or sprays when you have the SenseVita Essential Oil Diffuser in your home. Let the fragrance of your favorite essential oil fill the room and enjoy! With SenseVita, you can reduce and clean unwanted smells with zero effort. This aromatherapy ultrasonic humidifier will distribute the scent evenly so that your entire room will stay clean, relaxing, and refreshing.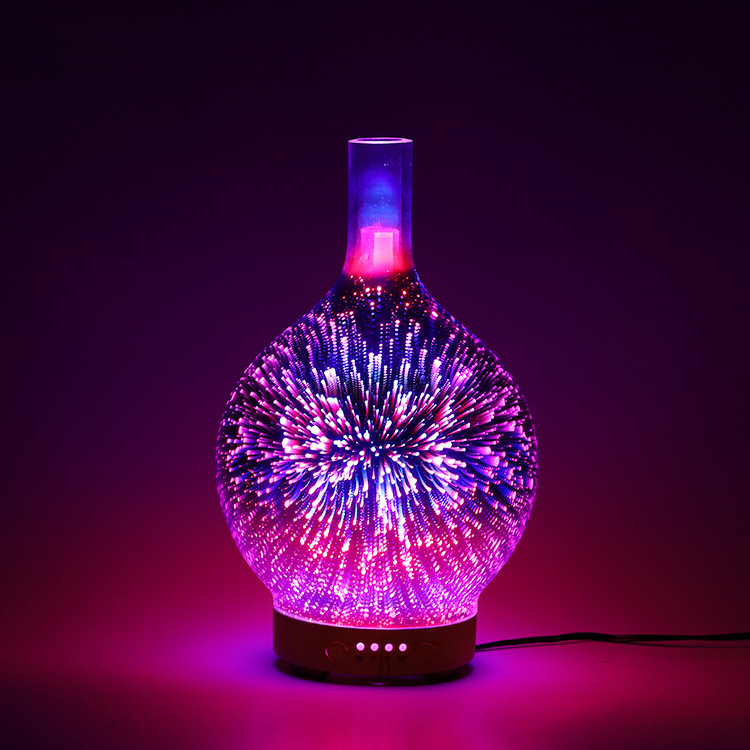 Essential oils should never be heated, or else they'll lose their beneficial properties. The SenseVita Essential Oil Diffuser uses an Ultrasonic Device to atomize the water and disperse it into the air. It ensures that the oils retain their effectiveness and quality.
A nourishing atmosphere will help relieve anxiety and stress, allowing you to experience the best ambiance at home.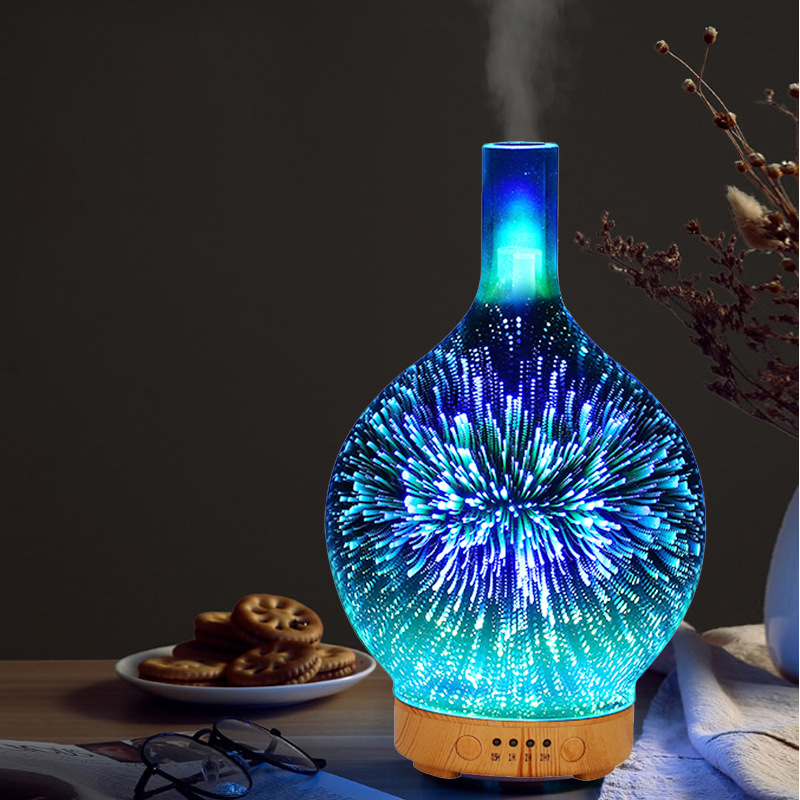 A soothing fragrance can immediately change the atmosphere of a home, and SensiVita creates the perfect mix of cozy smell and mesmerizing lighting. This aromatherapy diffuser comes in a beautiful glass cover with a 3D effect coating that will enhance both the decoration and feel of any room it's in. Great for a romantic gift for your significant other. The SenseVita Essential Oil Diffuser won't disappoint on your next gift-giving occasion.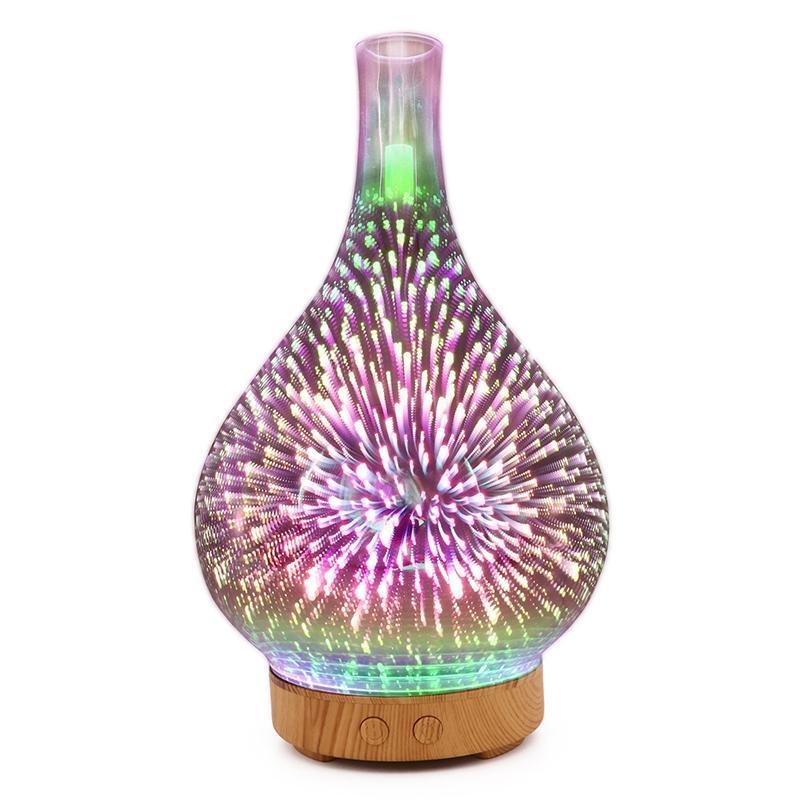 Package Include: