Hey there, savvy spice lover! 🌶️ Ever been in the middle of whipping up a culinary masterpiece, only to realize your trusty old grinder just isn't cutting it? Or worse, ever had a surprise salt avalanche on your favorite dish? We've all been there. Enter the PepWave One-Touch Electric Salt and Pepper Grinder. This isn't just any grinder; it's the James Bond of spice dispensers. Sleek, efficient, and with a dash of razzle-dazzle thanks to its LED light.
Imagine hosting a dinner party and impressing your guests not just with your cooking skills, but with this sleek gadget that looks like it's straight out of a futuristic kitchen. With adjustable coarseness settings, you're in control. Whether you're a 'fine grind' aficionado or a 'chunky sprinkle' enthusiast, PepWave's got your back. And that clear chamber? It's not just for show. Say goodbye to the guessing game and refill with ease. Your spices deserve the VIP treatment, and with PepWave, that's exactly what they'll get. So, why settle for ordinary when you can have extraordinary? Spice up your life, the PepWave way! 🌟
Spice Up with a Single Tap!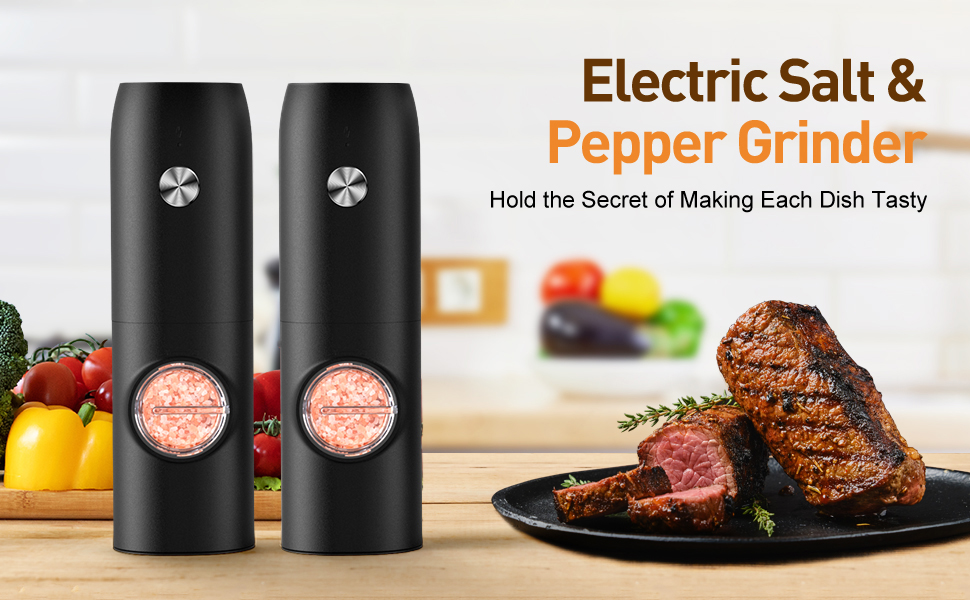 Ever had that moment when your hands are full, but you just need a sprinkle of salt? With the one-touch operation, it's like having an extra hand in the kitchen. Just press and voilà, seasoning magic!
From Fine to Fabulous!
Tired of one-size-fits-all seasoning? With adjustable coarseness, you can switch from superfine salt for those delicate dishes to chunky pepper flakes when you're feeling a bit spicy. Your dish, your rules!
Light Up Your Culinary World!
No more playing the guessing game in dim lighting. The built-in LED light is like having a mini spotlight for your dishes. Perfect seasoning every time, even during those romantic candlelit dinners.
Sleekness Meets Functionality!
This isn't just a grinder; it's a statement piece. With its modern design, it's like the supermodel of the kitchen gadget world. Who said kitchen tools can't be runway-ready?
See the Spice and Everything Nice!
That clear chamber isn't just for show. It's like a window into your spice world. No more surprise run-outs in the middle of cooking. You'll always know when it's time for a top-up.
Refill? More Like a Breeze-fill!
Gone are the days of messy refills and spice catastrophes. With its easy-to-refill design, it's all about pouring in the good stuff without the fuss.
Built to Last, Just Like Your Culinary Passion!
This grinder isn't just about looks; it's built tough. Think of it as the reliable best friend of your kitchen, always there when you need it.
Cord-Free, Carefree!
Battery-operated means no pesky cords to trip over or outlets to hunt for. It's all about freedom and mobility. Move around, dance, or even take it to your backyard BBQ. The world is your seasoning oyster!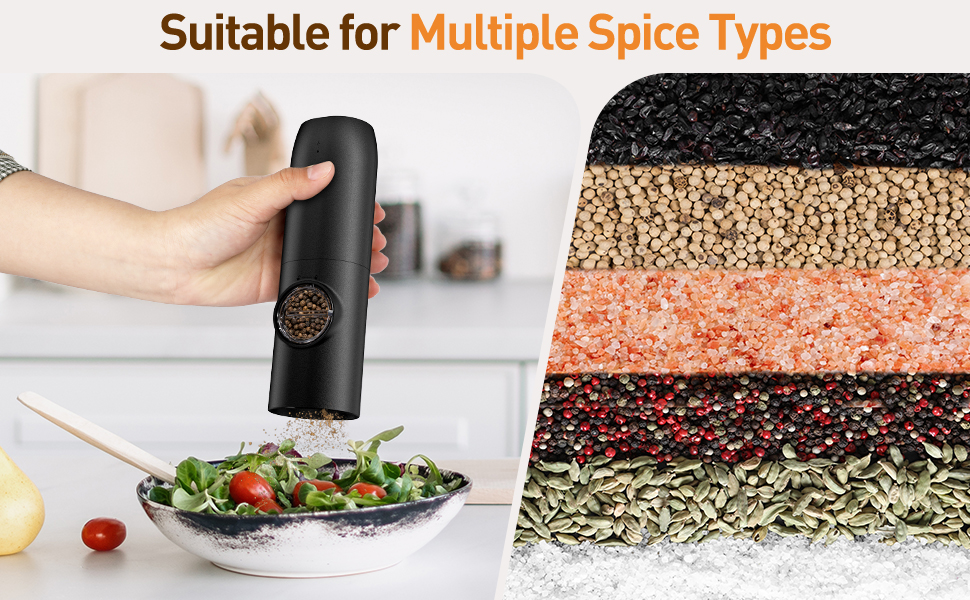 Alright, spice enthusiast, here's the deal. You've seen the glitz, you've felt the glamour, and you've heard the sizzle. But here's the kicker: this isn't just any grinder; it's the grinder. The one that's going to elevate your culinary game to levels you didn't even know existed. But, and here's the spicy twist, they're flying off our virtual shelves faster than you can say "Pass the salt!" So, if you're dreaming of that perfect seasoning every time, you might want to snag one (or two) before they're all gone. Because trust us, with a gadget this hot, waiting isn't an option. 🌶️🔥
Ready to make your kitchen the envy of every foodie on the block? Click that button, add to cart, and let's get grinding! Your dishes are about to get a whole lot tastier.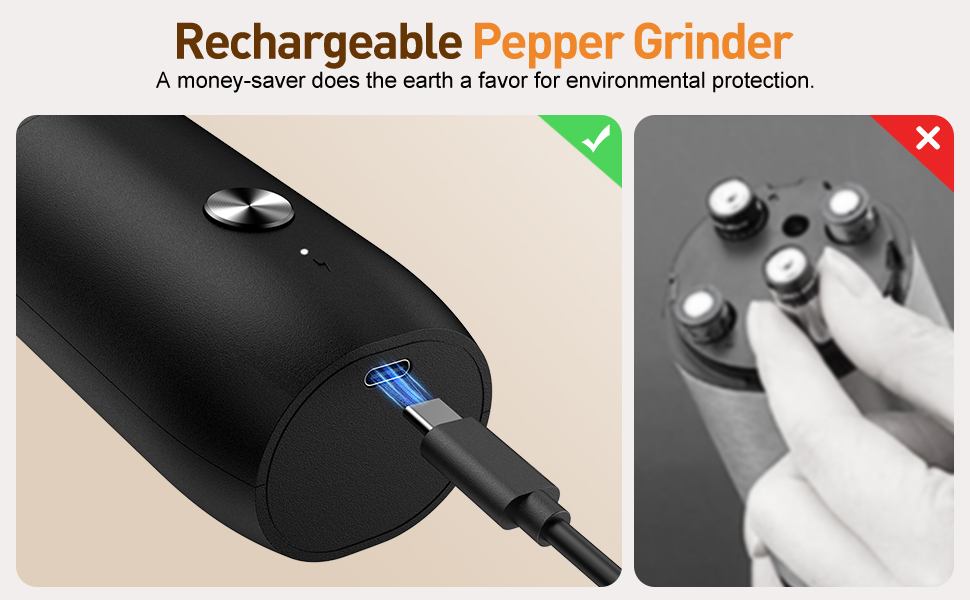 Technical Specifications
Hold onto your chef's hats, folks, because we're diving deep into the techy heart of our PepWave One-Touch Electric Salt and Pepper Grinder:
Operation Mode: One-Touch Electric Grinding
Material: Premium Stainless Steel (assumed based on sleek design)
Grind Settings: Adjustable Coarseness (from superfine to chunky)
Lighting: Built-in LED for precision seasoning
Chamber: Transparent (for easy monitoring and refilling)
Power Source: Battery Operated (specific battery type not provided)
Design: Modern and sleek with a clear chamber
Refill Mechanism: Hassle-free and mess-free
Durability: Built for longevity and consistent performance
There you have it! All the technical deets you could ever want, served up on a silver platter. Whether you're a casual cook or a culinary mastermind, this grinder's got the specs to impress. So, gear up and get ready to season like you've never seasoned before! 🍽️🎉