Hey there, flavor fanatic! 🍽️ Picture this: You're in the kitchen, the aroma of your signature dish fills the air, and all you need is that final touch of seasoning. But oh no, your old grinder decides to play hardball. Frustrating, right? Well, let's change that narrative. Introducing the SpiceSurge Electric Salt and Pepper Grinder. Think of it as the superhero of seasoning, swooping in to save your culinary day with its one-click precision.
Crafted with a sleek stainless steel finish, this grinder isn't just about looks (though, let's admit, it's a stunner). It's about delivering that perfect sprinkle, dash, or pinch every single time. And with customizable coarseness? Oh, honey, whether you're team "fine dust" or "chunky bits", SpiceSurge has got you covered.
So, if you're ready to surge ahead in your seasoning game and leave those bland meals in the dust, it's time to welcome this little marvel into your kitchen. Because with SpiceSurge, every meal is a flavor fiesta waiting to happen! 🎉🌶️🥳
Click, Grind, and Dine!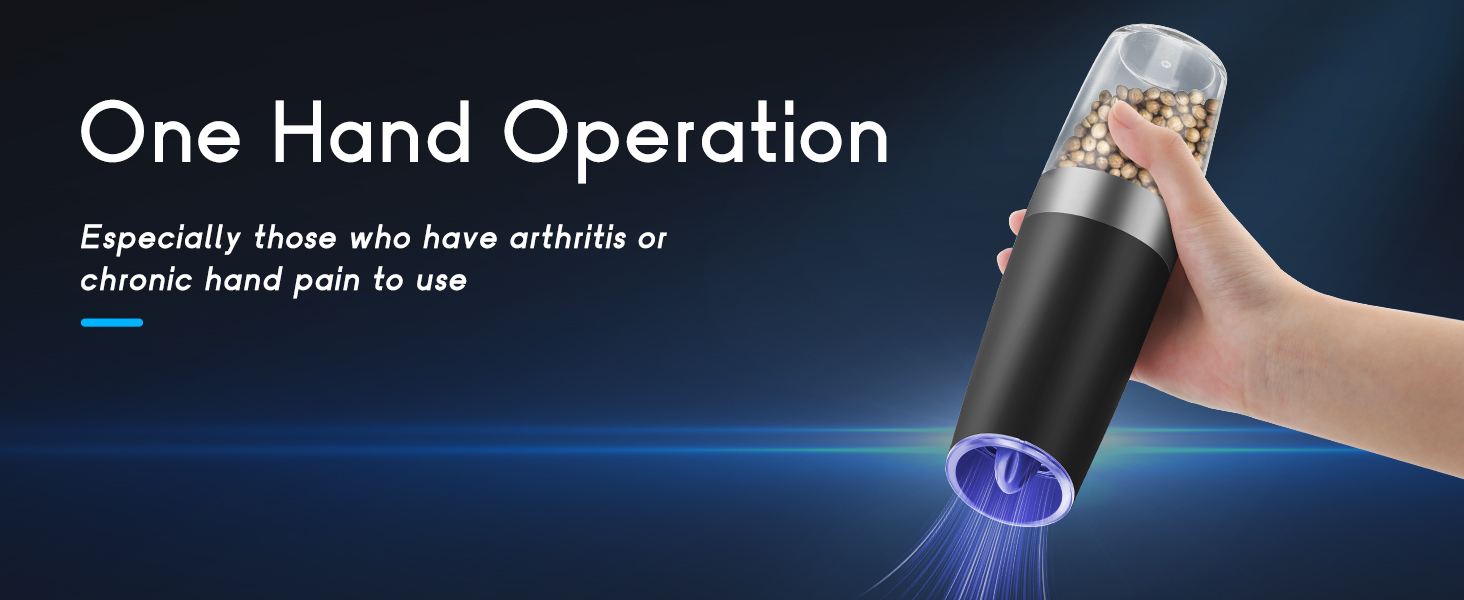 You know those moments when you're juggling three pans and just need a sprinkle of seasoning? With SpiceSurge's one-click precision, it's like having a sous-chef right by your side. One press, and bam! Perfect seasoning, every time.
Shine On, You Stainless Star!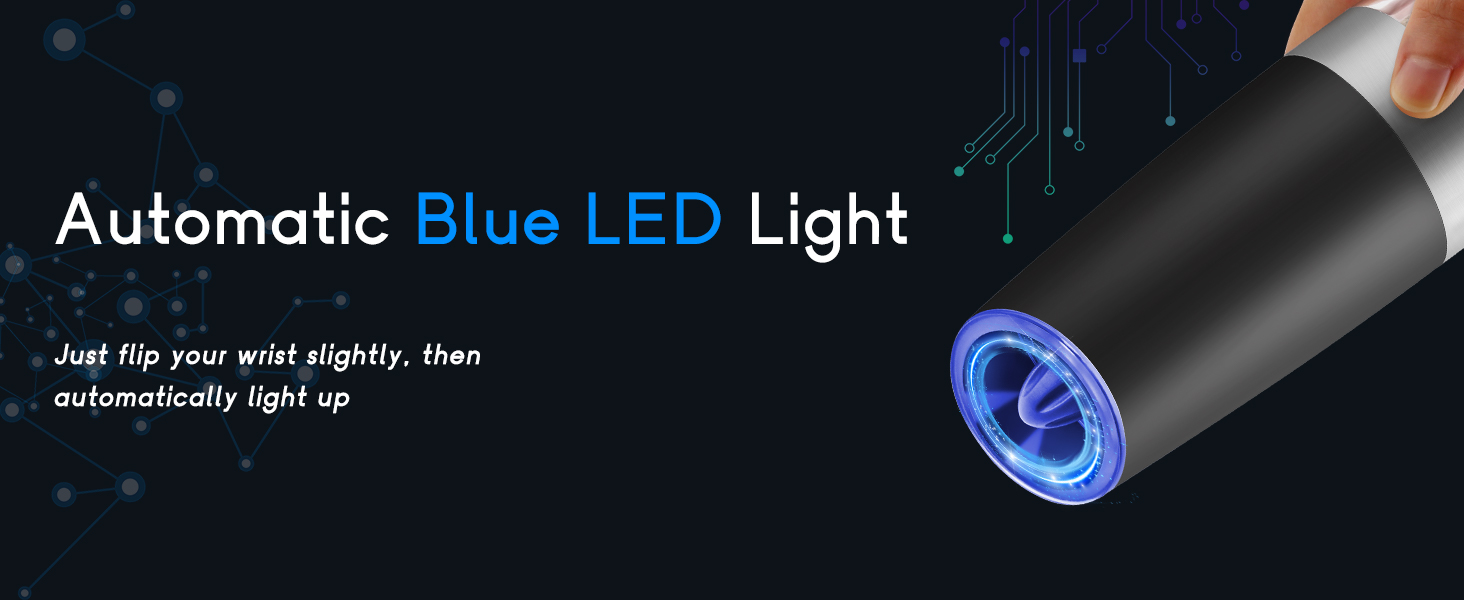 This grinder isn't just functional; it's a looker too! Crafted with a gleaming stainless steel finish, it's bound to make your other kitchen gadgets a tad jealous. Not only does it promise durability, but it also brings that chef's kitchen vibe right to your countertop.
From Whisper-Fine to Shout-Out-Loud!
Whether you're crafting a delicate sauce or a hearty stew, SpiceSurge's customizable coarseness has your back. Switch up the grind to match your culinary masterpiece. It's like having a seasoning wardrobe at your fingertips!
No Strings (or Cords) Attached!
Battery-operated and ready to roll wherever your culinary adventures take you. Whether it's the dining table, the patio, or even a picnic, SpiceSurge is always game. No outlets, no fuss, just pure seasoning freedom.
Refill Without the Spill!
Say goodbye to those messy refill disasters. SpiceSurge is all about making life easier. Its design ensures you can top up your favorite spices without turning your kitchen into a war zone. It's all fun, no fuss!
Ergo-Friendly and Oh-So-Pretty!
Designed to fit snugly in your hand, SpiceSurge is all about comfort meets style. It's like the ergonomic chair of grinders – feels great, looks even better!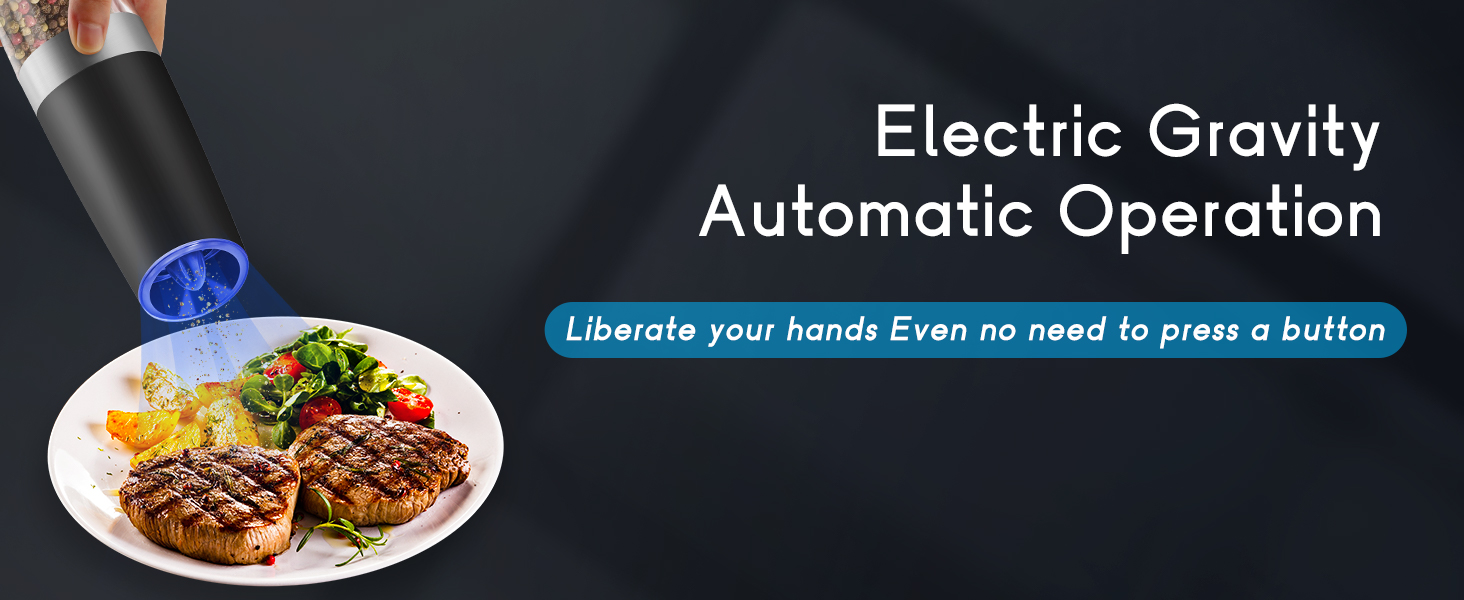 Alright, flavor aficionado, here's the spicy lowdown. You've seen the dazzle, felt the power, and you're probably already daydreaming about your next flavor-packed dish. But here's the twist: SpiceSurge is not just turning heads; it's turning tables, and they're zooming off our virtual shelves faster than you can say "I need that!" Now, we're all for taking things slow, but when it comes to snagging this seasoning sensation, you might want to put a little pep in your step. Because, between us, they're the talk of the town, and you don't want to miss out.
So, ready to surge ahead in the culinary world? Click, add, cart, and let the flavor festivities begin. Your taste buds (and dinner guests) will thank you!
Technical Specifications
Alright, tech gurus and detail divas, it's time to geek out! Here's the deep dive into the SpiceSurge Electric Salt and Pepper Grinder:
Operation Mode: Electric with One-Click Precision
Material: Dazzling and Durable Stainless Steel (because we all love a bit of kitchen bling)
Grind Settings: Customizable Coarseness (from a gentle whisper to a bold statement)
Power Source: Battery Operated (specific battery type not provided, but rest assured, it's got the energy!)
Design: Sleek, Modern, and Ergonomic (it's basically the James Bond of grinders)
Refill Mechanism: Easy and Efficient (because we're all about that hassle-free life)
Size & Weight: Not specified, but trust us, it's the perfect fit for any kitchen, big or small.
There you have it, the full lowdown on the SpiceSurge Electric Salt and Pepper Grinder. Whether you're here for the style, the specs, or the sheer seasoning prowess, we've got you covered. Dive in and discover the magic! 🌶️🔧🎉