Remove Moisture Build-up in Your Home Effectively
Many things can go wrong if you don't control humidity in your home. That's because too much humidity can cause infiltration of molds, dust mites, musty odor, wall stains, or worst, a clammy feel to the air that not only cause massive discomfort but also can be dangerous to your health. Keep your home safe from moisture build-up and sustain a clean and healthy space by controlling the humidity using one simple solution: Dehumidifiers.
Dehumidifiers are an excellent investment to ensure your home stays neat and away from dust mites, molds, and other infiltrators that thrive in high humidity. These devices make the job easy by automatically removing the excess water in the environment, even without you looking all the time, and restoring the recommended humidity level to prevent mildew, dust build-up, moldy rooms, and other health hazards.
When it comes to dehumidifiers, there's only one name to choose—the OxyFen "Moisture Absorber" Dehumidifier!
Our design takes all your worries away by creating a simple, effective, all-in-one solution to your humidity problems. It comes with a large tank capacity, humidity setting, and timing function so that you're always on top against molds, mildews, and dust mites that are infiltrating your home.
Here's how our OxyFen Dehumidifier will make your life easier: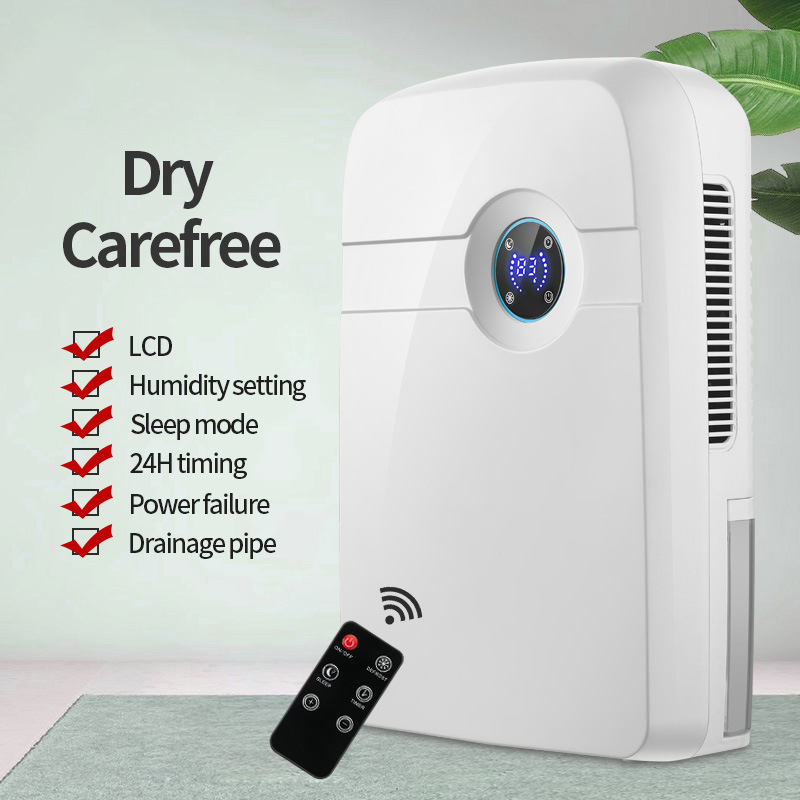 Key Features:
Dehumidification Capacity: Our dehumidifier design holds a water tank capacity of 2.5-liters, which is enough to store removed excess water in your environment for days. With such capacity, you don't have to take drain the device frequently, giving you more time to focus on other things that matter.
Automatic Shutdown When Water is Full: Aside from giving a large water capacity, we've also added an automatic shutdown feature that turns the device off when the water tank is full. This support will effectively notify you that it needs to be drained out first before it'll start working again. So if you're an on-the-go mom or such a busy person even at home, this feature will come in handy.
Timing: For extra convenience for you, we've added a timing function that allows you to set a timer easily. Our timing function supports a 24-hour digital display, so it's much easier to follow. This feature will come in handy, especially if you want the device to clean the air in your home and make it ready for you once you head back.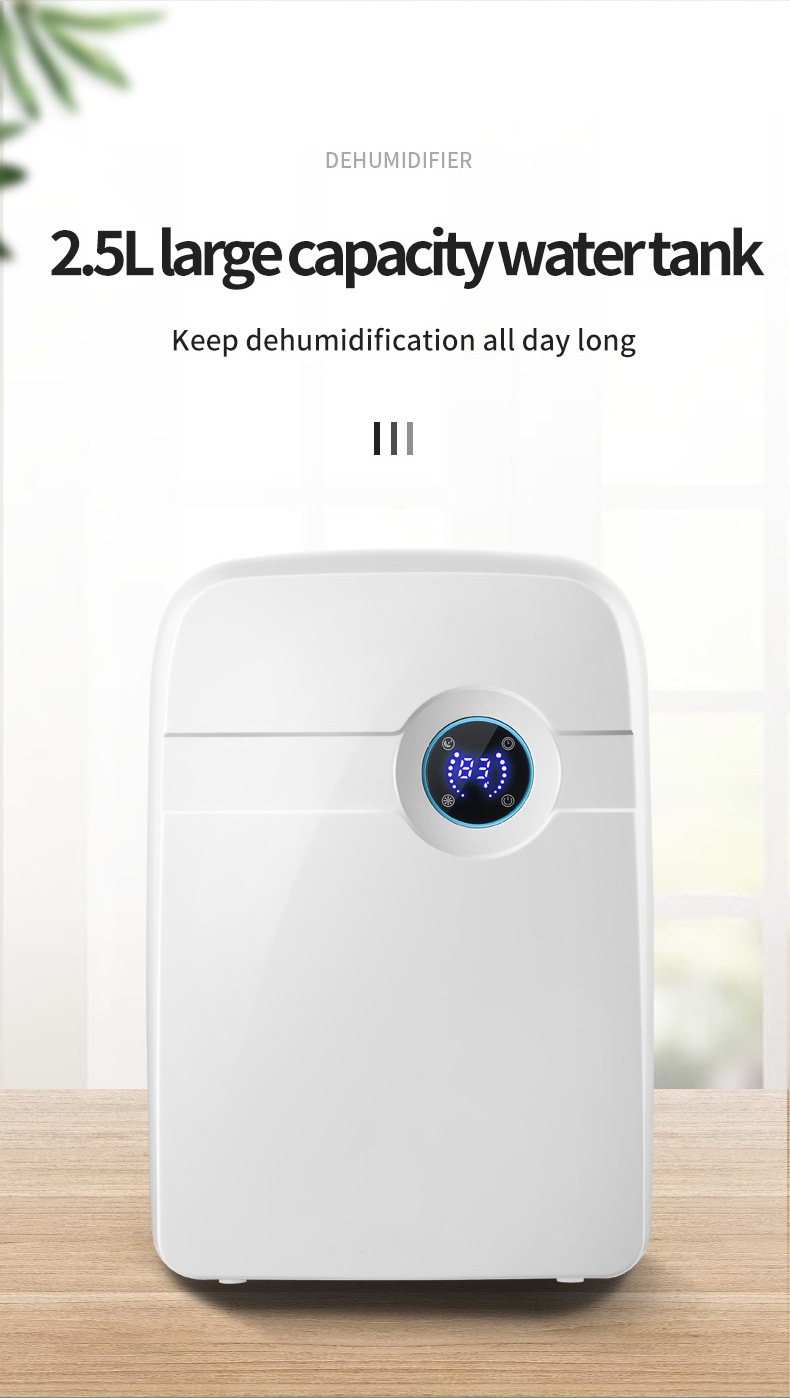 24/7 Air Dehumidification For You!
Your home's humidity must settle between 30% to 50% (higher in the summer and lower in the winter) to prevent those nasty molds, misty windows, and sticky air. Although opening your windows can help reduce the humidity in your home, it's not enough to effectively remove excess water and control the humidity in your home.
The best solution is to have a 24/7 air dehumidifier that can get the job done, windows opened or not. Our air dehumidification is a convenient household dehumidifier that can instantly make the air in your home less dry and prevent molds, moisture, and dust mites from destroying your furniture, walls, paintings, and other items in your household.
Drainage Pipes Included
The added drainage pipes save you a lot of effort from emptying the device manually. This feature makes the job done a lot easier, and coupled with our auto-shutdown feature that indicates the water tank is full, you'll know when and where to drain the dehumidifier.
All-Around Dehumidifier
Yes, you can use our OxyFen "Moisture Absorber" Dehumidifier anywhere at your home. Whether it's in the kitchen, living room, bathroom, or even storage room, you can expect that the OxyFen will deliver the best service to you!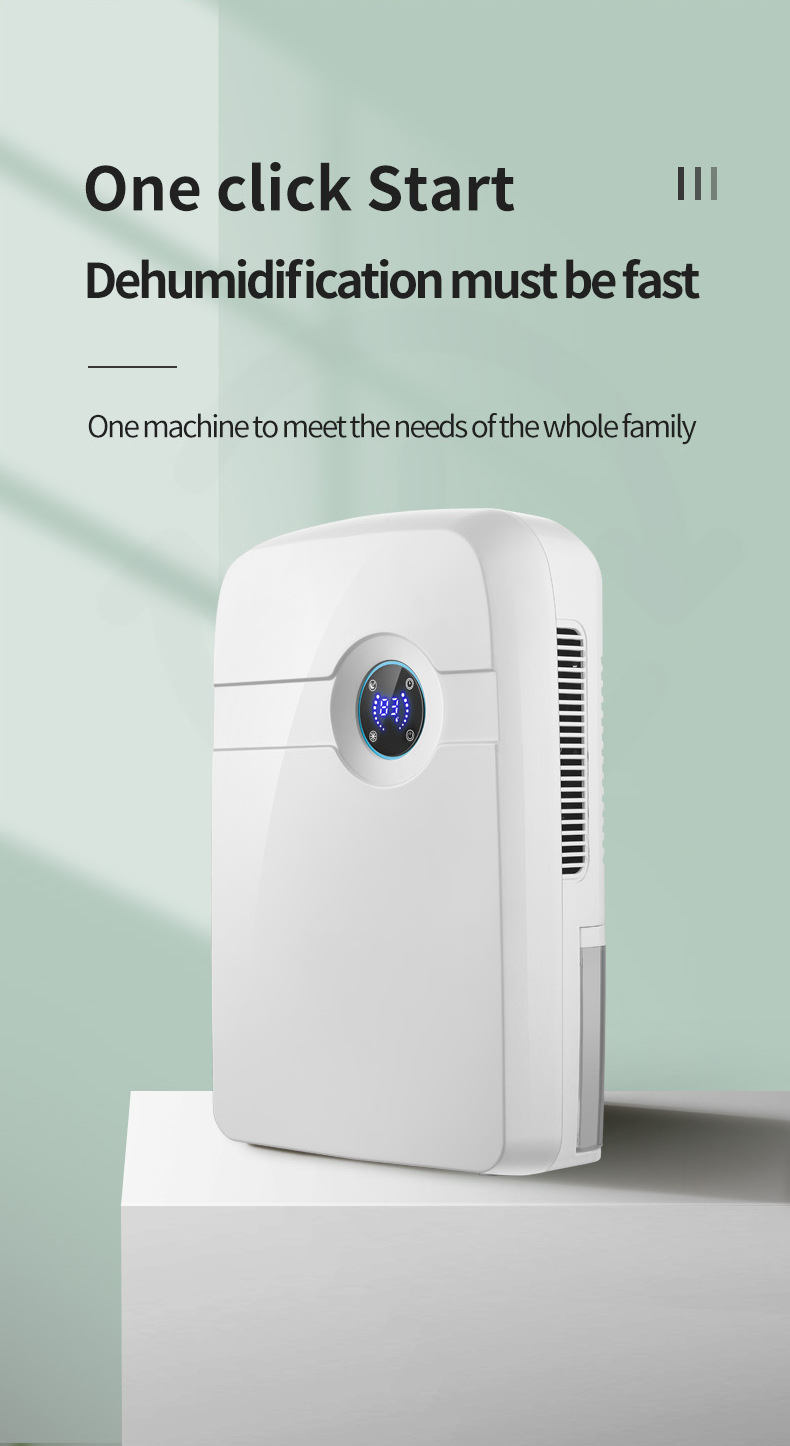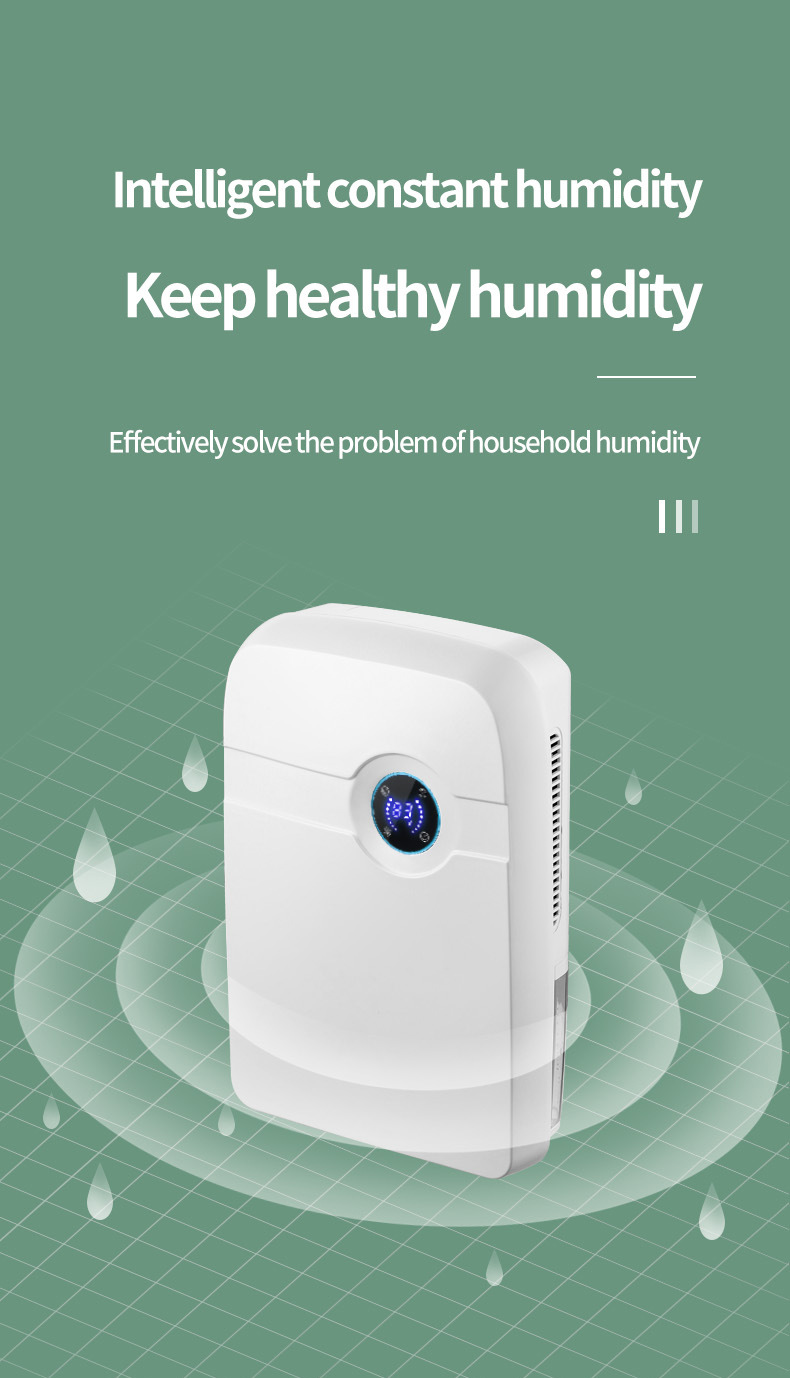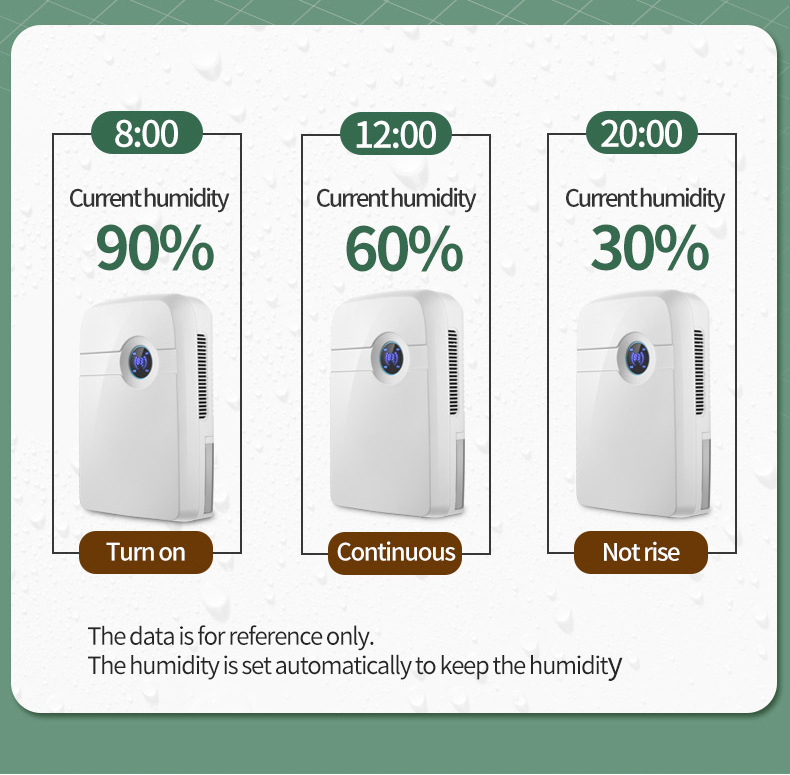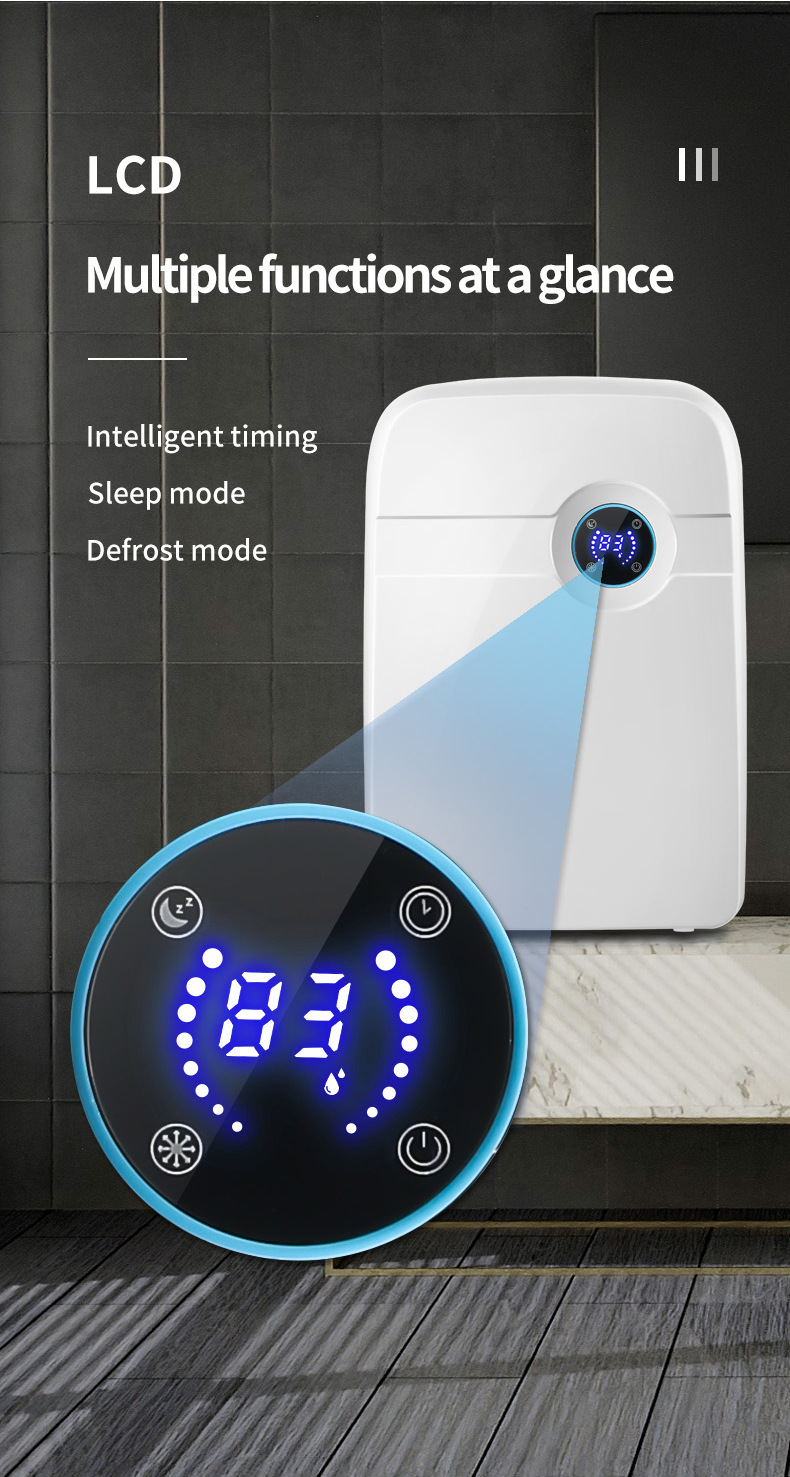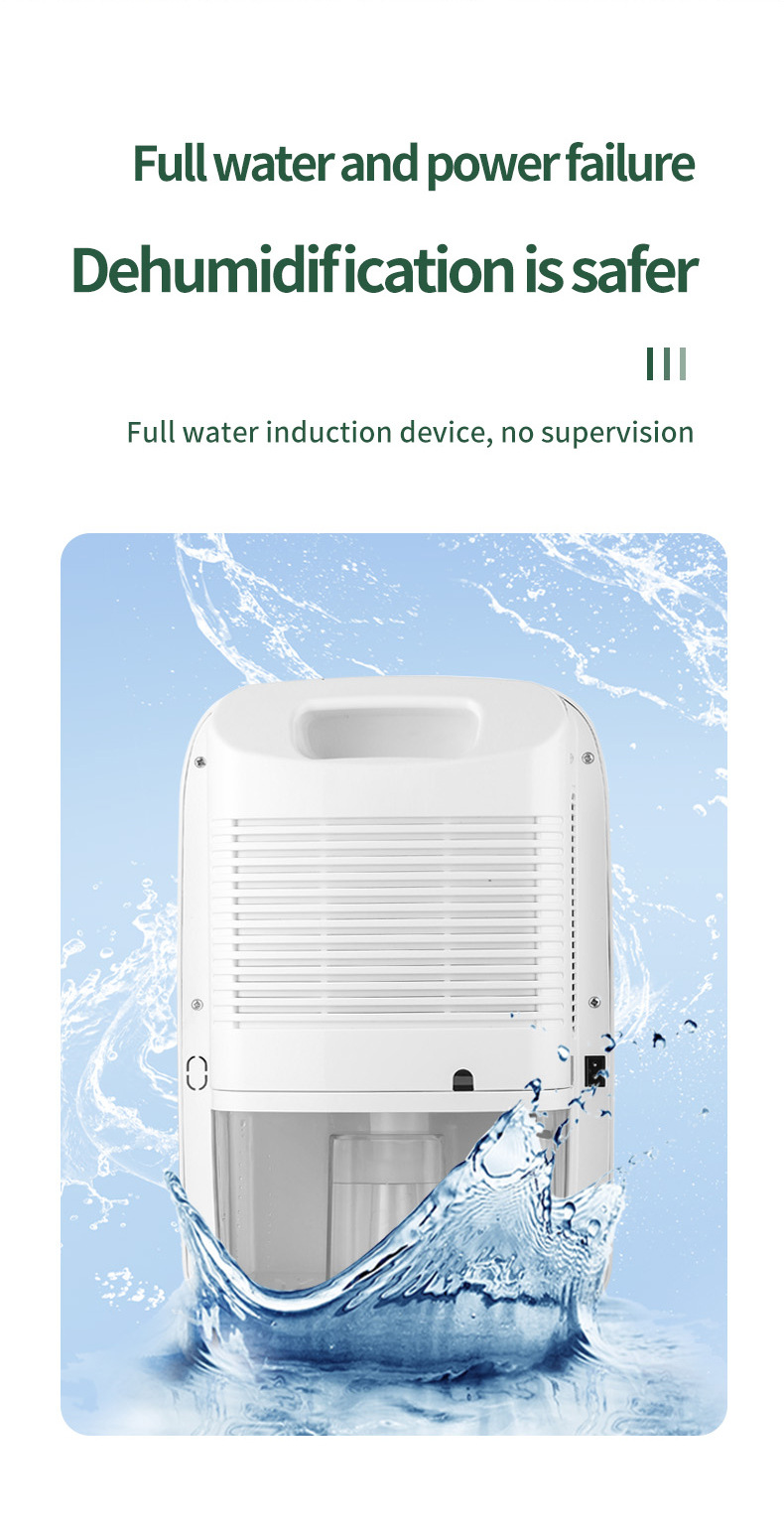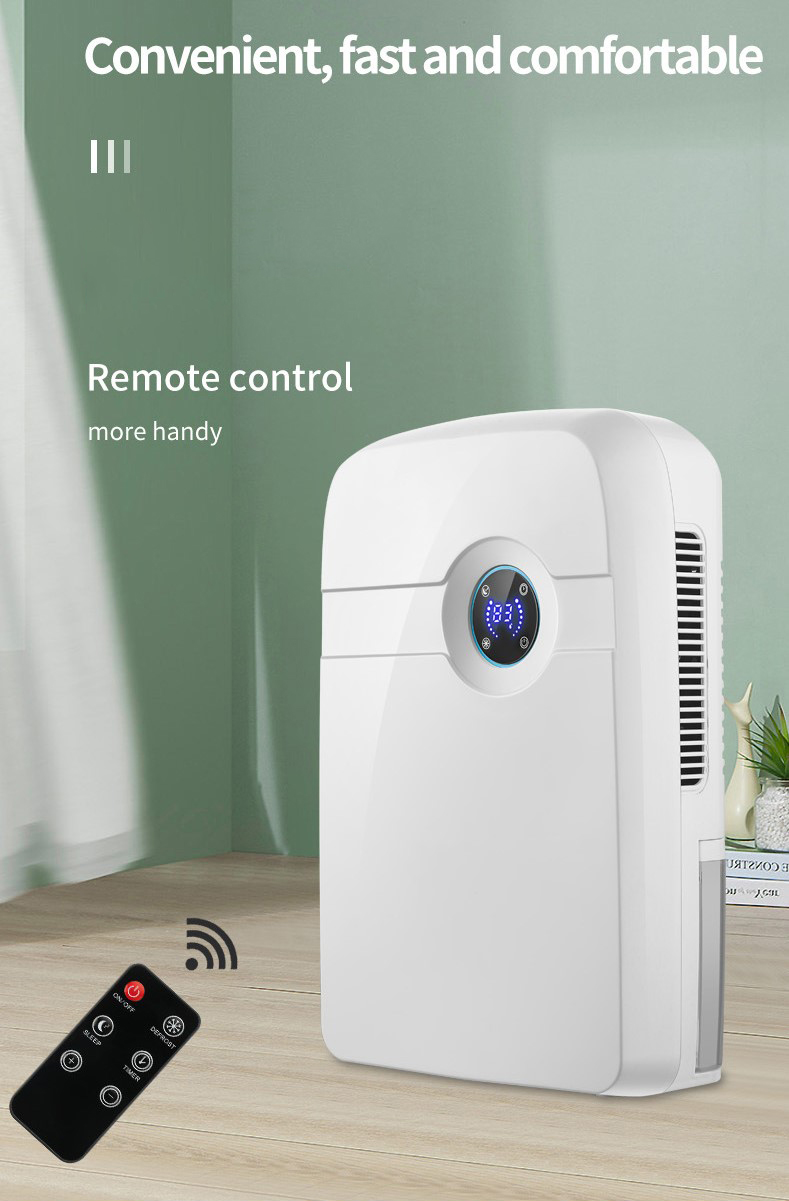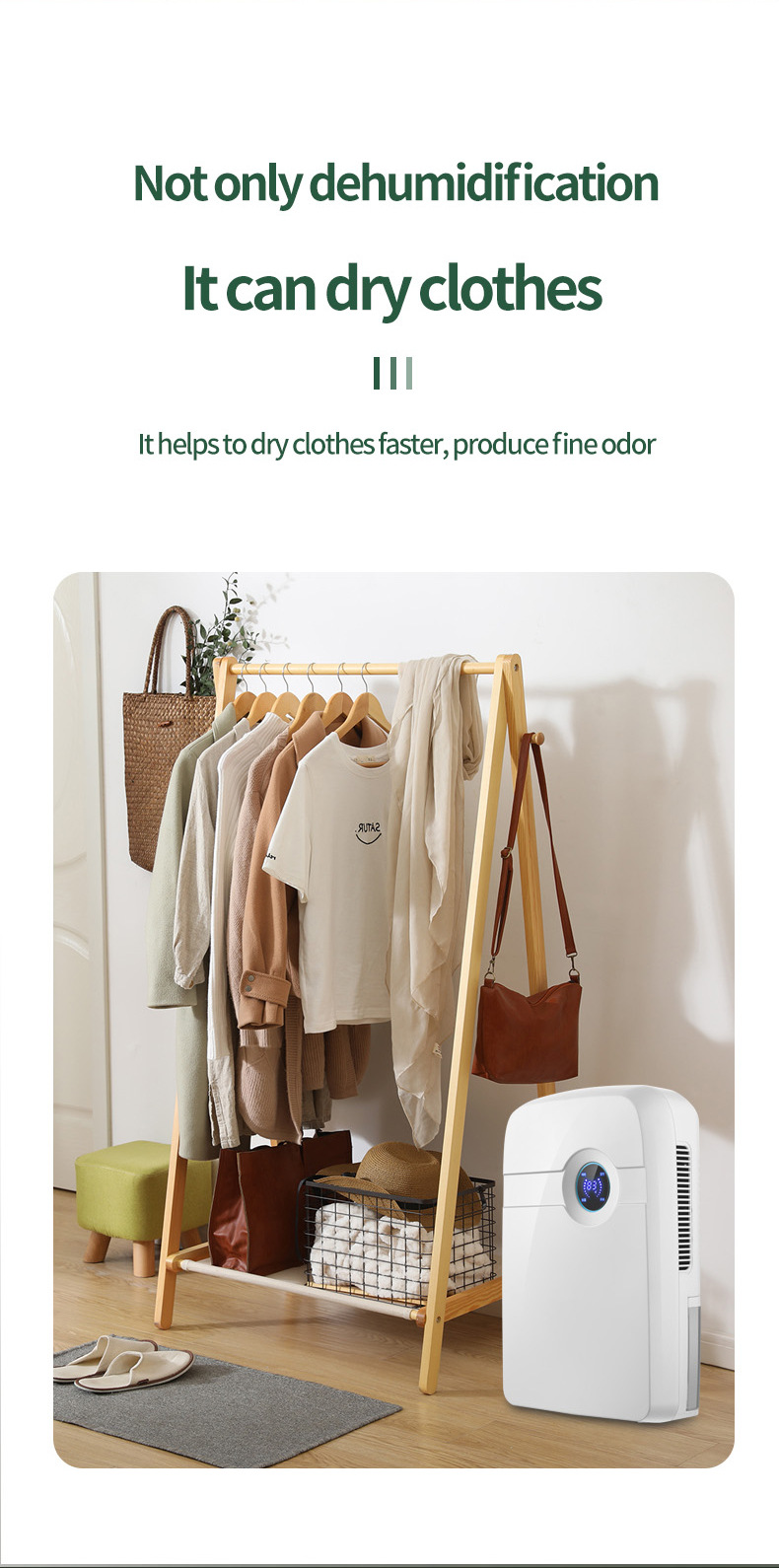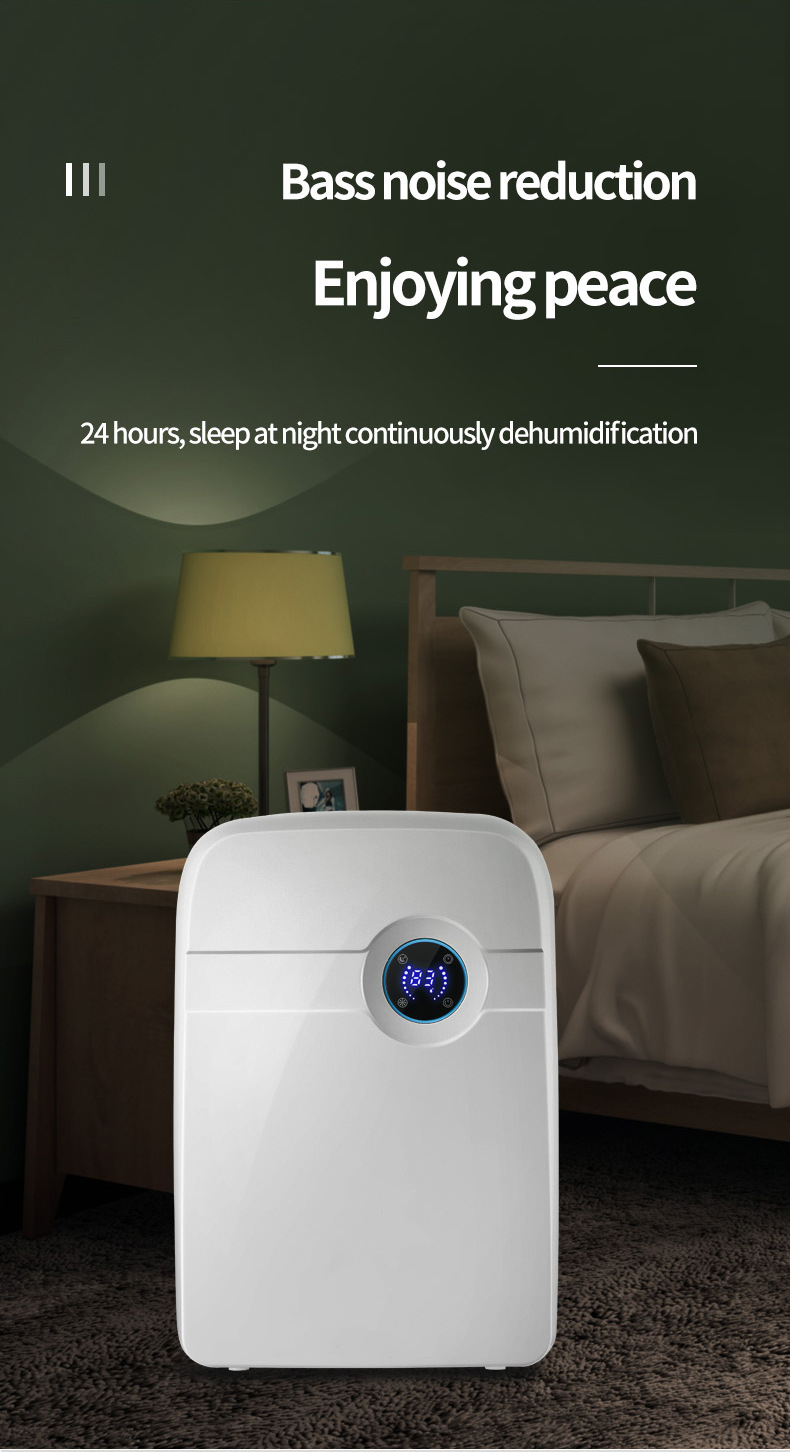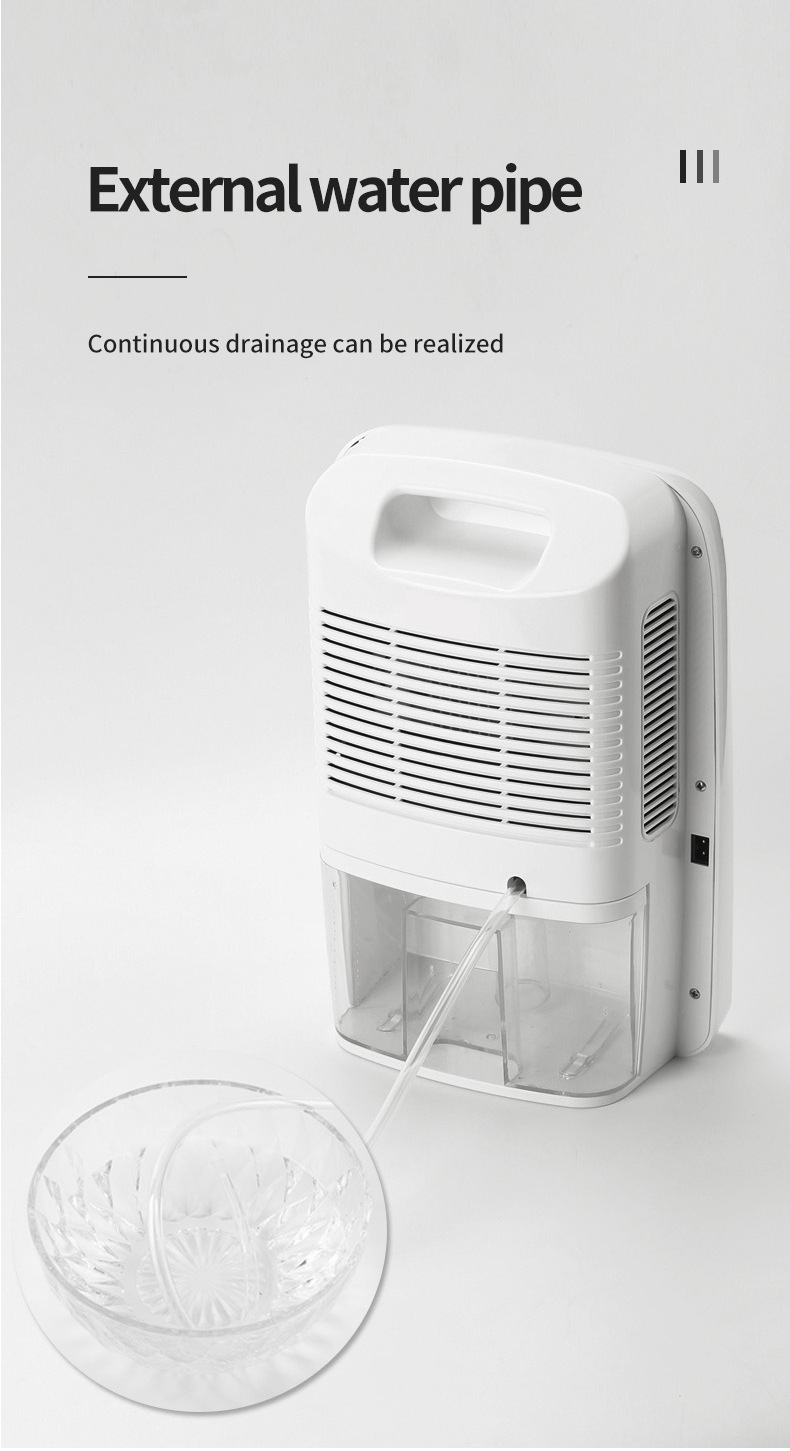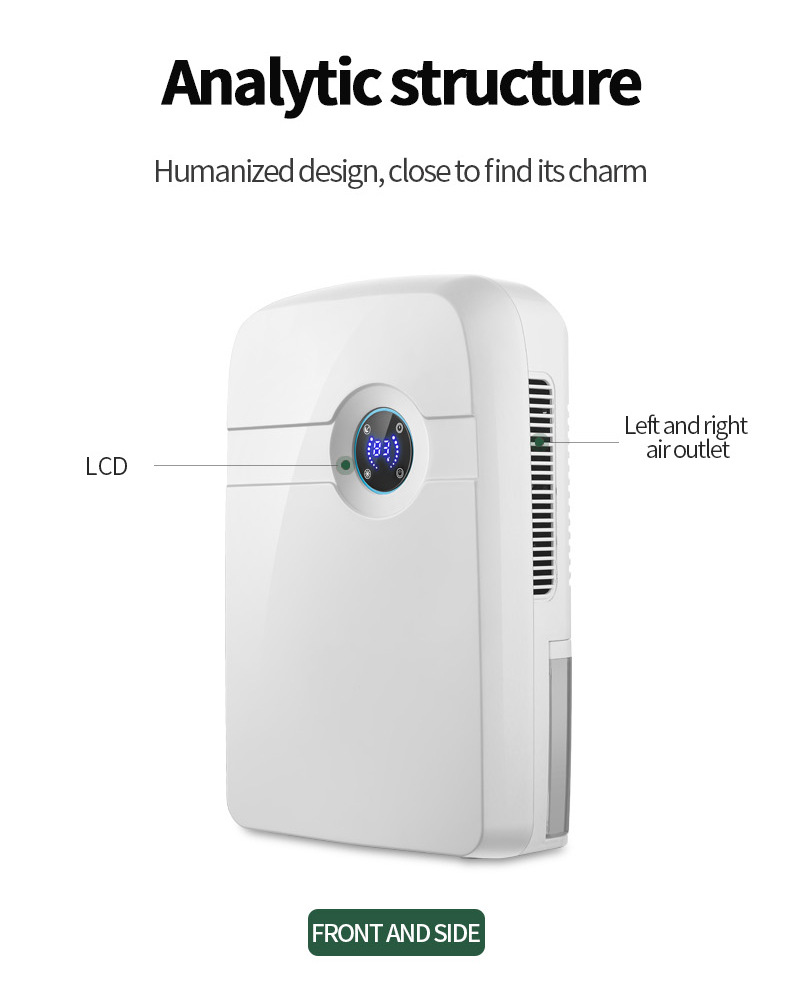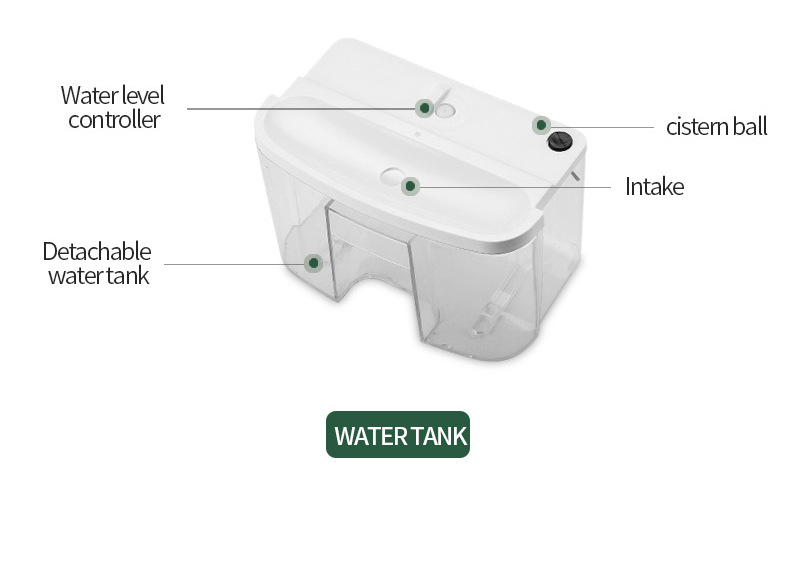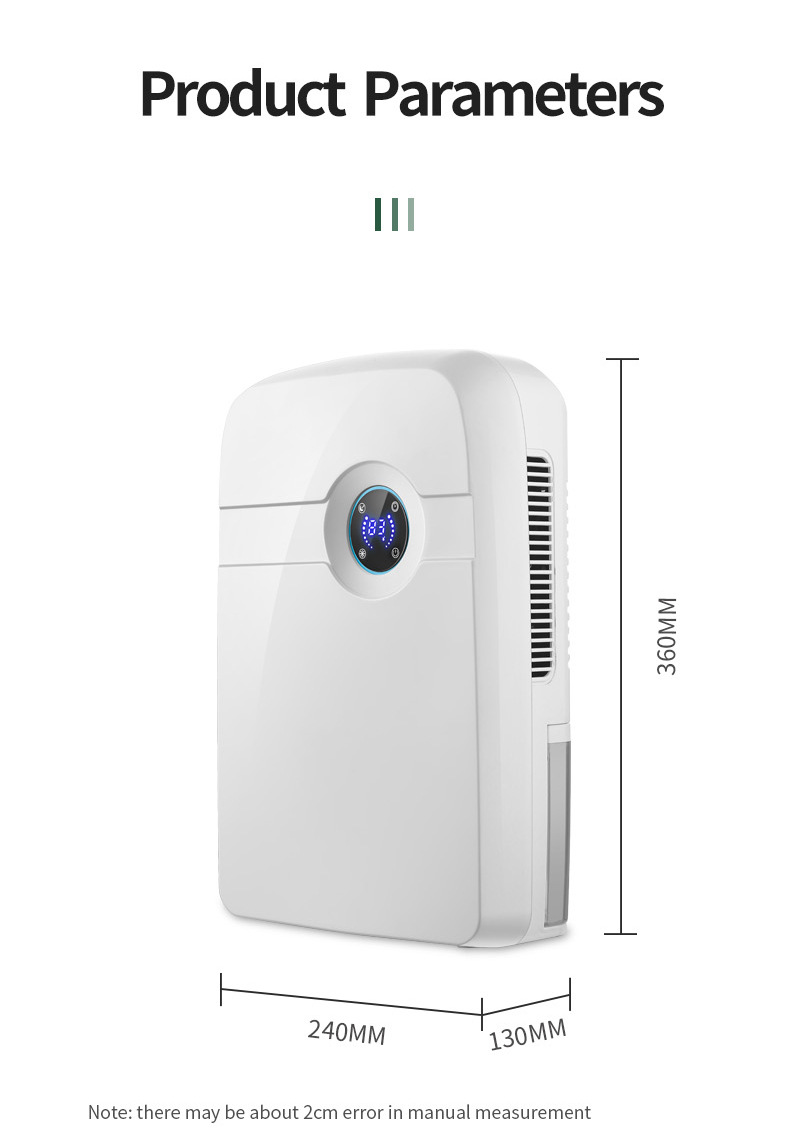 Specifications:
Timing: 24h
Power: 45w
Display: LCD
Water Tank: 2500ml
Size: 240*130*360mm
Color: White
Purpose: Dehumidification
Noise: 20-40db
Notes:
Please allow 0-1 inch error due to manual measurement. Thanks for your understanding.
Item color displayed in photos may be showing slightly different from the real object.